It may have been all over the news recently, not least because Meghan Markle adores its national dish, but one restaurant that's been flying the flag in the UK for Filipino cuisine for the last three years is Romulo Café in Kensington.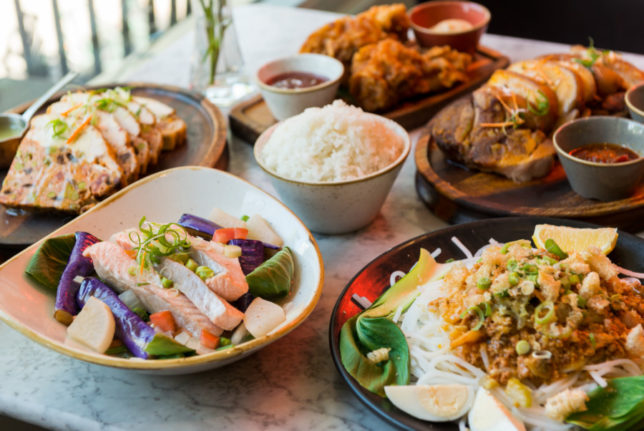 With the brand itself celebrating its 10th anniversary this year (there are three siblings in Manila), now is the perfect time to head to west London and sample some kare-kare, sisig and Ms Markle's favourite, chicken adobo.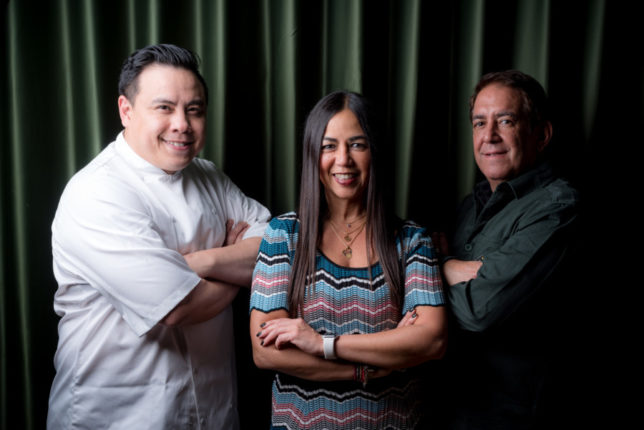 Showcasing a variety of private spaces alongside the main restaurant, including the elegant and cosy Library, in September 2018 Romulo Café also became the very first Filipino restaurant in the UK to be granted a licence for civil marriages and civil partnerships.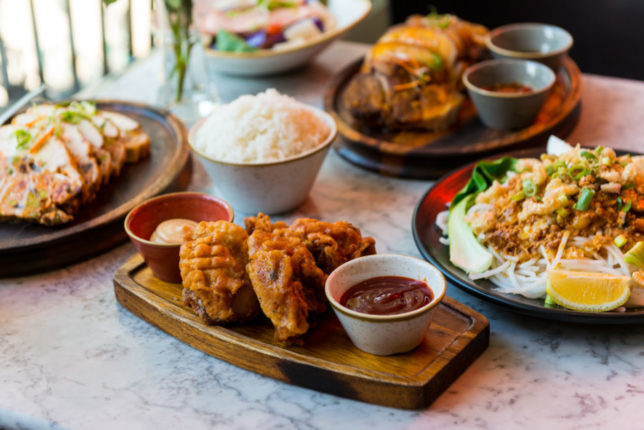 Executive chef Jeremy Villanueva, whose impressive CV includes the likes of Le Gavroche under Michel Roux Jr, Brasserie Roux and Le Boudin Blanc in Mayfair, is faithful to the Romulo family's heirloom recipes but has full license to innovate.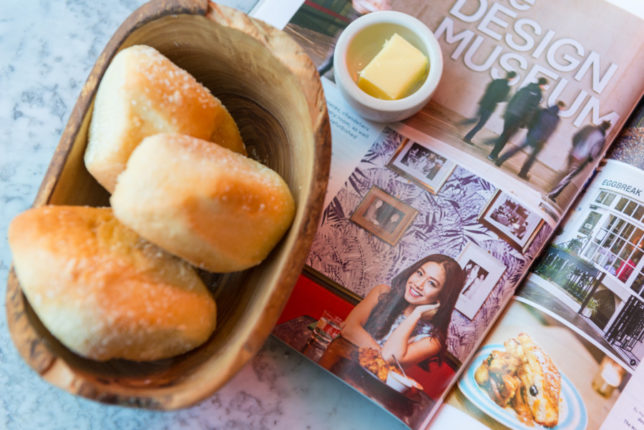 Thus since arriving at Romulo Café last year, he's been busy complementing beloved signatures such as Dingley Dell Pork Belly Adobo (Adobong Baboy) and Chilli King Prawns (Sugpo Sa Aligue) with his own inspired creations, from Blue Swimmer Crab Meat Soufflé (Rellenong Alimango) to Slow Cooked Lamb Empanada (Lamb Kaldereta Empanada).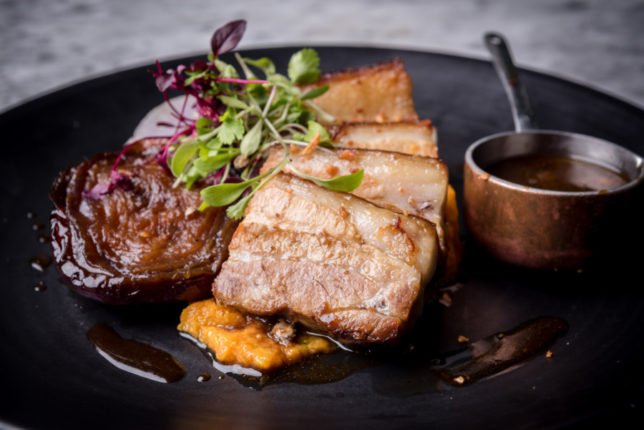 Whilst it's hard to pick standouts from such dazzling fare, it has to be said that Jeremy's Rib of Braised Grass-Fed Beef Sliders – slow-cooked British beef served on homemade traditional Filipino bread, caramelised honey chilli onion glaze and Queso de Bola cheese – takes some beating!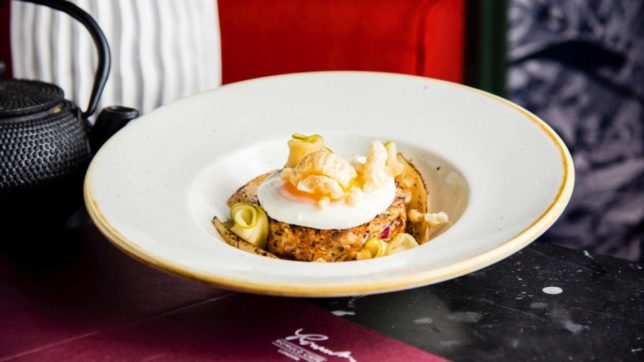 A riot of colour with their vibrant ingredients – sweet potato and ube (purple yam) among them – and sprinkled with pretty yellow and purple edible flowers, Romulo Café's dishes truly are a ray of sunshine.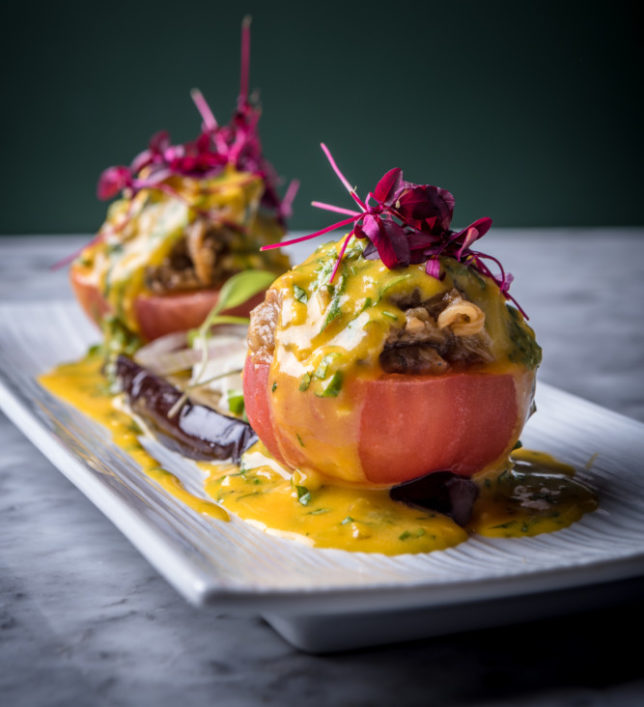 A carefully curated selection of Old and New World wines is available to complement the tastes and flavours of the food. Filipino-inspired cocktails, including Amor de Familia (Don Papa rum, lime, strawberries, pomegranate & egg white served on the rocks) and Pacquiao's Last Punch (spiced Rum, lemon, pineapple, ginger and absinthe) add glamour and a touch of whimsy to the experience.
For those who are new to the delights of Filipino cuisine, Romulo Café offers the best introduction to the vibrant flavours of the Philippines in a romantic cosy setting starting with authentic and traditional beverages like Filipino Lemonade made with Calamansi juice.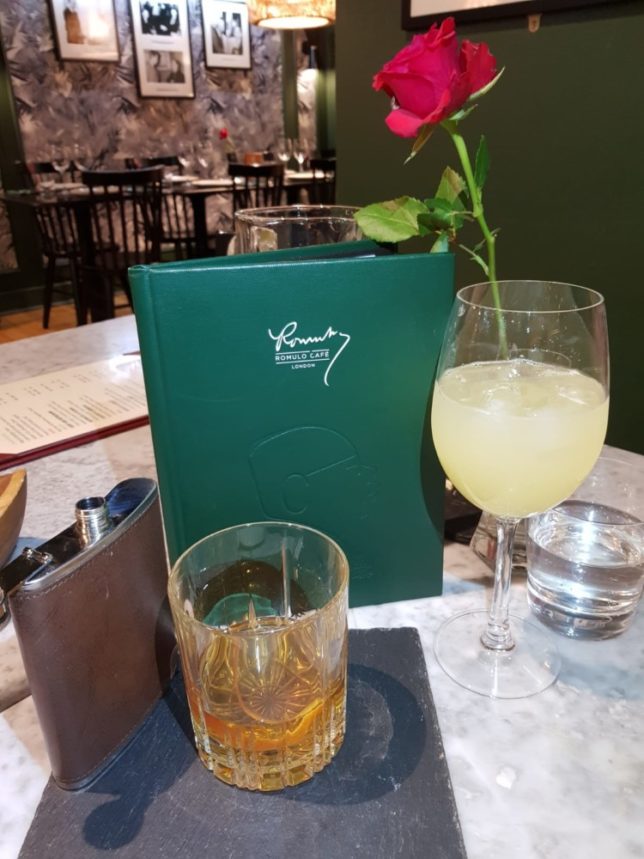 Alongside this perfect tipple are other delicious concoctions and cocktails with a modern twist like Smokey & Stormy which blends Woodford Reserve, St. Germain Elderflower liqueur and Grand Marnier served in a whisky flask with the added theatrical flair of a smoking glass.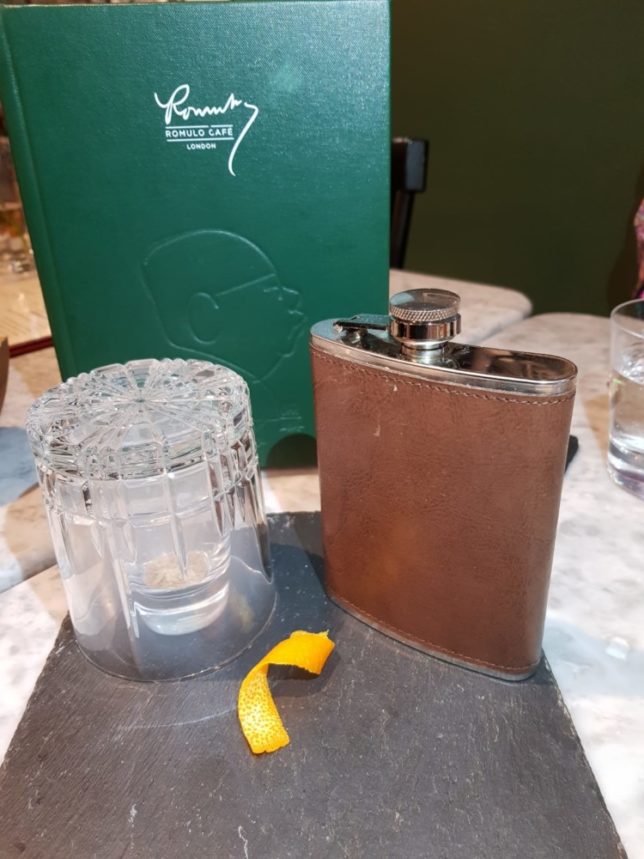 Sizzling Chicken Inasal Sisig arrives dramatically at the table living up to its name. The Pampanga-style Jack Brand diced chicken thighs are marinated in annatto, ginger, green chilli, garlic, and lemongrass. It was still soft in texture despite its sizzling finale.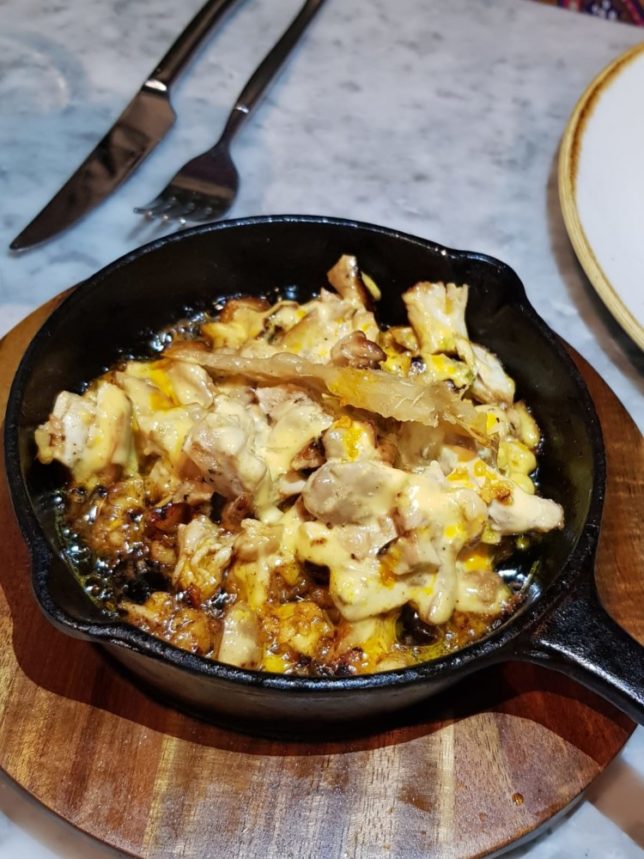 Coconut Chilli King Prawns were a good size and came in a lobster bisque sauce. The shells had been peeled with the head left intact for presentation and for those who enjoy the extra flavour. Sautéed in olive oil, coconut milk and crab roe, the prawns are served with Chinese cabbage and topped with green chillies.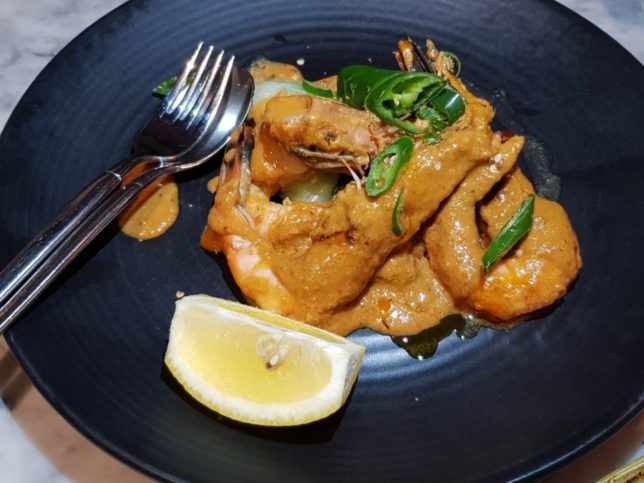 The Filipino classic of Chicken & Pork Adobo "Romulo Style" is made to the grandmother's recipe consisted of braised tender pieces of Norfolk chicken thighs and drumsticks and Dingle Dell pork belly on a bed of sweet potato mash with a side of adobo jus. Although adobo is the national dish of the Philippines, practically every family has their own special recipe. The Romulo version did not disappoint.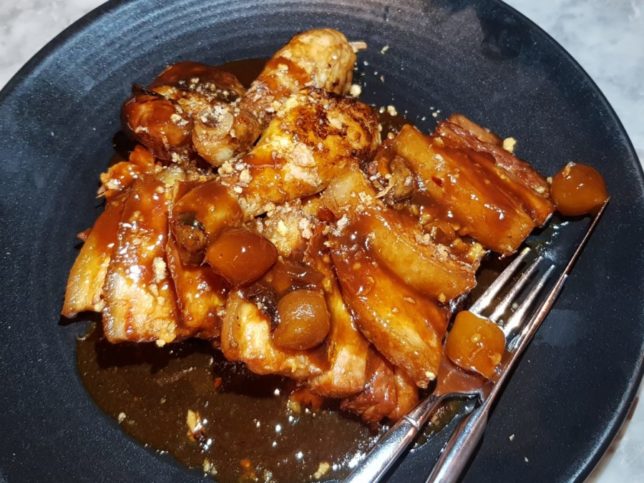 Ensaladang Talong or Aubergine Salad is a riot of colour with grilled aubergine nestled in baked whole tomato and dressed with salted egg yolk. The dish had an interesting soft texture so although it's called salad it had a similar texture to baba ganoush with similar flavours of smokey aubergine.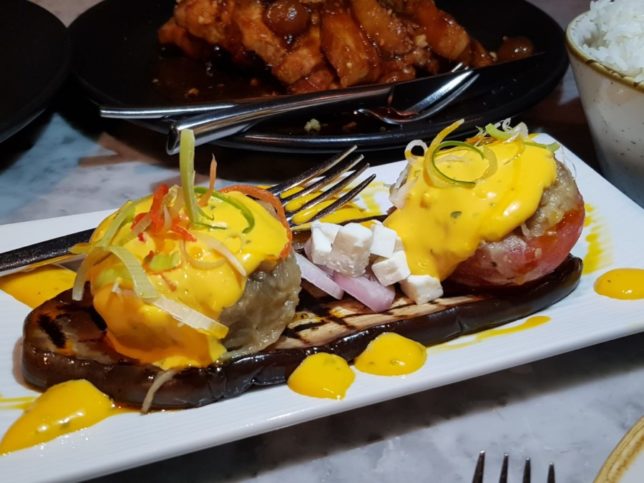 Rellenong Pusit – or Chargrilled Stuffed Squid – was beautifully tender. The secret to its almost meltingly soft texture is that the squid is frozen then stuffed then steamed and finally grilled for the briefest moment. Presented on a bed of squid ink rice, these two monochrome ingredients were brought to life on the plate with the delicious stuffing of tomato, cheese, onion, garlic and annatto oil.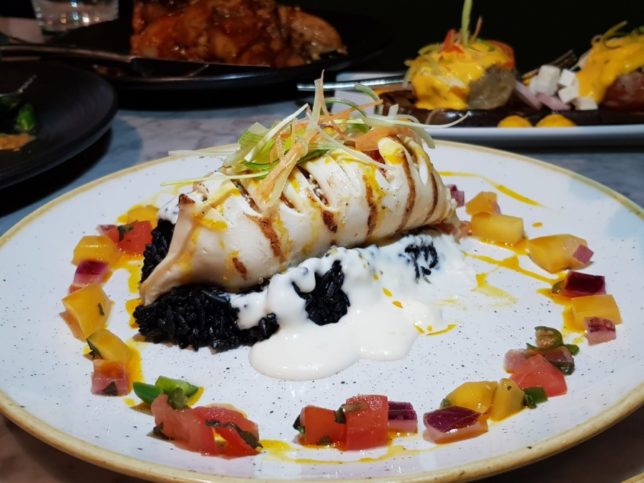 Crispy Pork Hock is an all-time Romulo Café favourite with boneless crispy pork hock served with tomato shrimp sauce, spicy vinegar and Kalamansi seasoned soy sauce. The pork is rolled then boiled for 4 hours until super tender once it is ordered it is fried, cut into slices then fried again making it super crispy. This is said to be the restaurant's number one selling dish where Filipino customers come for the Crispy Pata and would be disappointed if it ever came off the menu.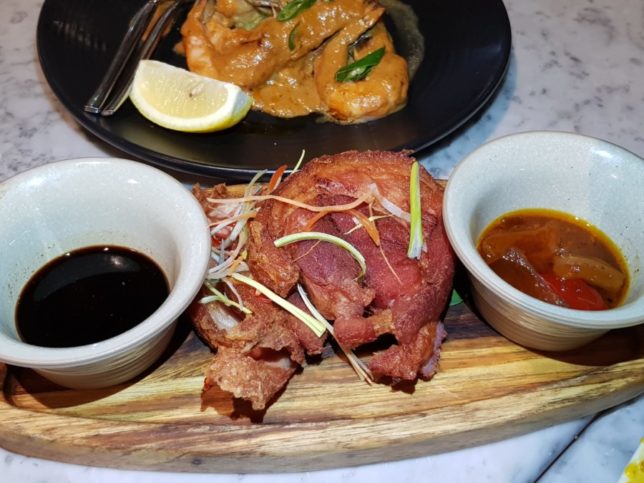 Halo Halo is a traditional Filipino dessert they eat all the time as it is very refreshing on the heat with the wonderful flavours and textures from the exotic islands of the Philippines with the visually arresting ube (purple yam) ice cream, banana puree, jackfruit, leche flan, pandan jelly, milk granita and coconut.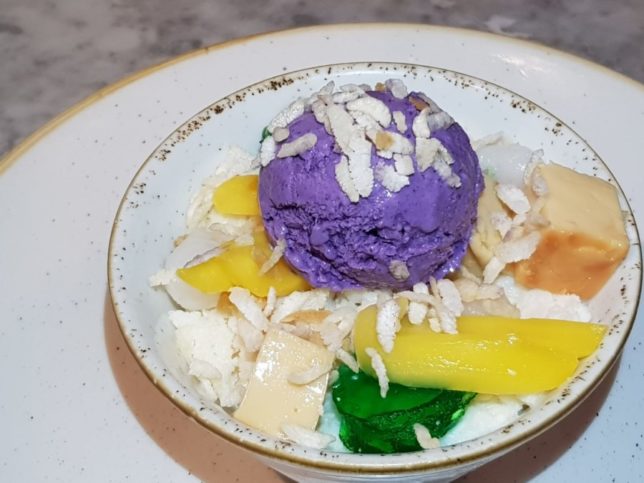 Another dessert featuring purple yam is the Ube Cheesecake – a visually arresting cheesecake sprinkled with coconut served with coconut ice cream. Purple yam might be the latest superfood here in the West but people in the Philippines have been eating it in everything from ice cream to savoury dishes for years.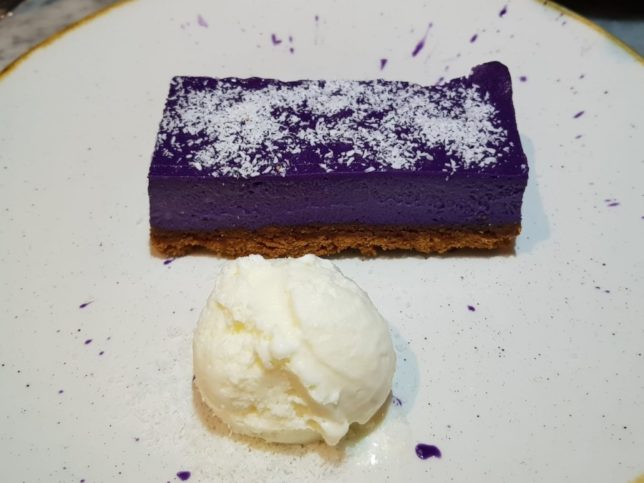 A visit to Romulo Café would not be complete without trying the Sans Rival dessert – this unrivalled modern Filipino dessert is made with dulce de leche buttercream, cashews, chewy and sweet meringue served with vanilla ice cream.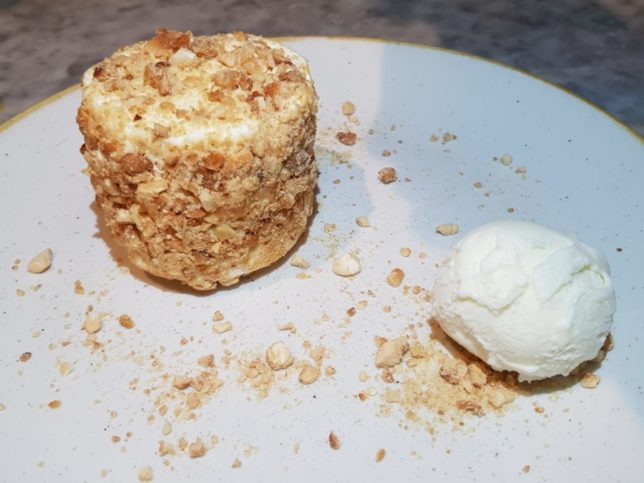 Filipino food is a huge melting pot of influences from the Pacific Rim, Malaysia, China, South America and Spain, the legacy of a rich history and colonial past. Those in search of ever-more adventurous tastes flock to Romulo Café to discover why it's become the last word in global cuisine, combining the delicate, fresh flavours of Asia with an American zest and European sophistication.
Romulo Café
343 Kensington High Street, Kensington, London W8 6NW
www.romulocafe.com
romulocafelondon