Born and raised in the South of France, Barlondo was first scouted as a teenager in Mexico City, where she soon became the only French actress to make it on Mexican television, a sensation on Mexico's beloved Televisa. Since then, she has also become the only actress from Televisa to make it into a Warner Bros production, earning an undisclosed role in the Patty Jenkin's upcoming Wonder Woman 1984. Barlondo is also an award-winning forensic architect, she completed studies at Parsons in New York and the Architectural Association and Central St. Martins in London. In 2018, she was the recipient of the 2018 Design for Peace Award.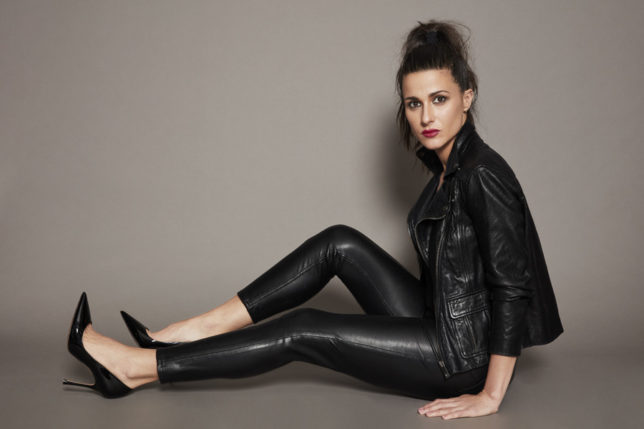 From top-ranking professional tennis player to forensic architect and international actress, you are an accomplished polymath. What is it about acting that means you have chosen it above all your other professions? Do you think it is important to have a varied skillset?
First of all, thank you for your kind words.
I have always known that acting was what I wanted to pursue as my main career but having other interests and not relying on it 100% is essential to me. I believe it is a much healthier way of living and a much more peaceful lifestyle. You never know when your big break is going to happen, no matter how hard you work. Keeping your feet on the ground and being realistic is important, and to me the best way to do so is to keep living a normal life, going to school, university, and discovering other passions and interests.
At the age of 19, I happened to be in a car accident, which ended my tennis career. I learned the hard way that having a varied skill set is essential. Being a tennis player taught me discipline and gave me the tools I needed to succeed. There is so much to learn from other art forms, people and types of training.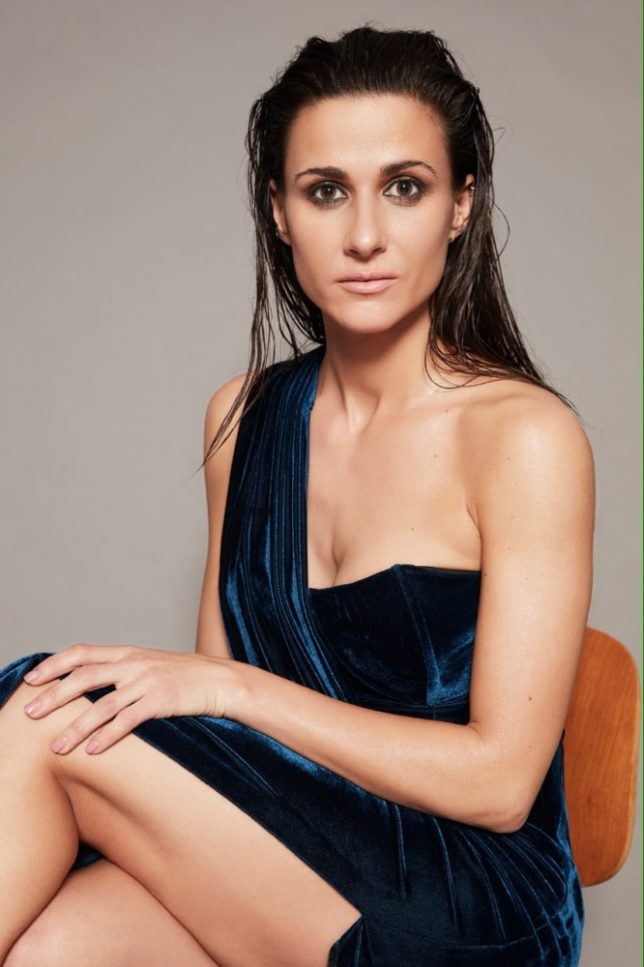 You are the first and only French actor to make it on Mexican television, tell us how this came about. What was the experience like for you, moving from France to Mexico at such a young age?
It was all very sudden and never planned. I was a young tennis player, travelling the world. I always enjoyed playing in Mexico, the tournaments and the people are great so I would go there often. One day when I was 16, I happened to be scouted for Mexican television. They offered me an audition for their drama school the C.E.A. ( Centro de Educación Artística). I didn't even speak Spanish at the time! I had to decide if I was going to go to college with a tennis scholarship and drop my professional status or stay professional and keep playing at my own risk. I didn't think twice, and I said yes to the audition. I stayed in Mexico training for 2 months learning Spanish, went to the audition and got accepted. Now that I think about it, it was my first chance to diversify my skill set and not rely on a single career. I was living in Florida at the time, as a tennis player, and moved from there to Mexico. It was a huge step and it wasn't easy, learning the language, adjusting to new customs, food, everything, but I loved every moment of it. I love learning languages and discovering new cultures, it was such a great adventure! The friends I made helped me feel at home right away. If I had to go back in time, I would make the same decision. I do feel Mexican in my heart now as I moved there so young.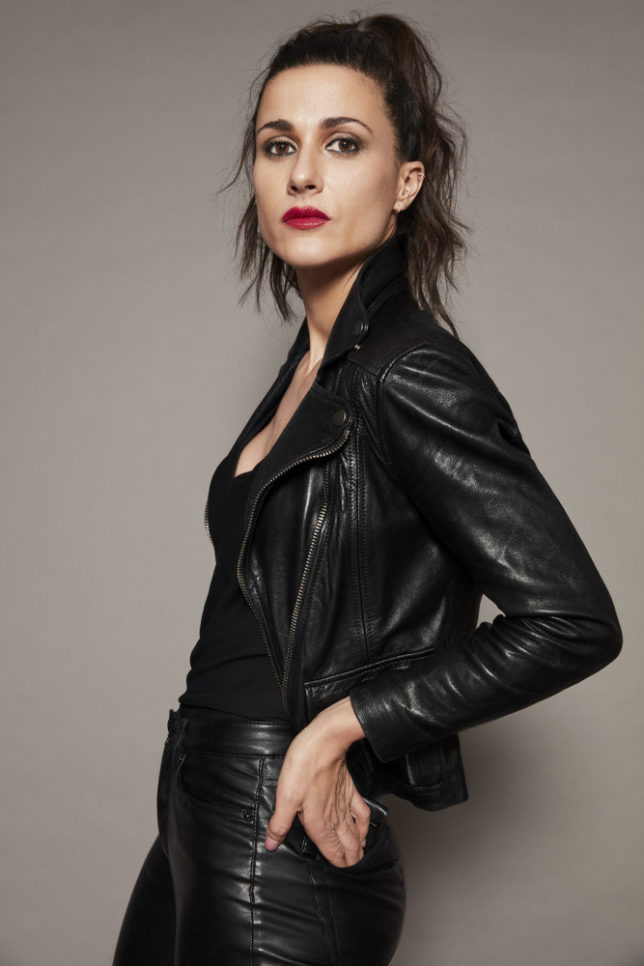 You recently moved to London, why have you chosen to settle here? Do you find there are more opportunities for the kind of roles you want to play?
I actually moved to London for architecture. I was studying at Parsons in New York and my dream schools were here. I applied to the Architectural Association and got in, so again I didn't think twice and moved! I settled here in London and it feels like the perfect home for me, in between 'my two worlds' France and Mexico. I graduated from Central St Martins in 2018 where I finished my studies and went back to acting almost straight away. London feels right for me, I am French after all and it is a good platform for me to find opportunities as a French actress, but also as a Hispanic looking one.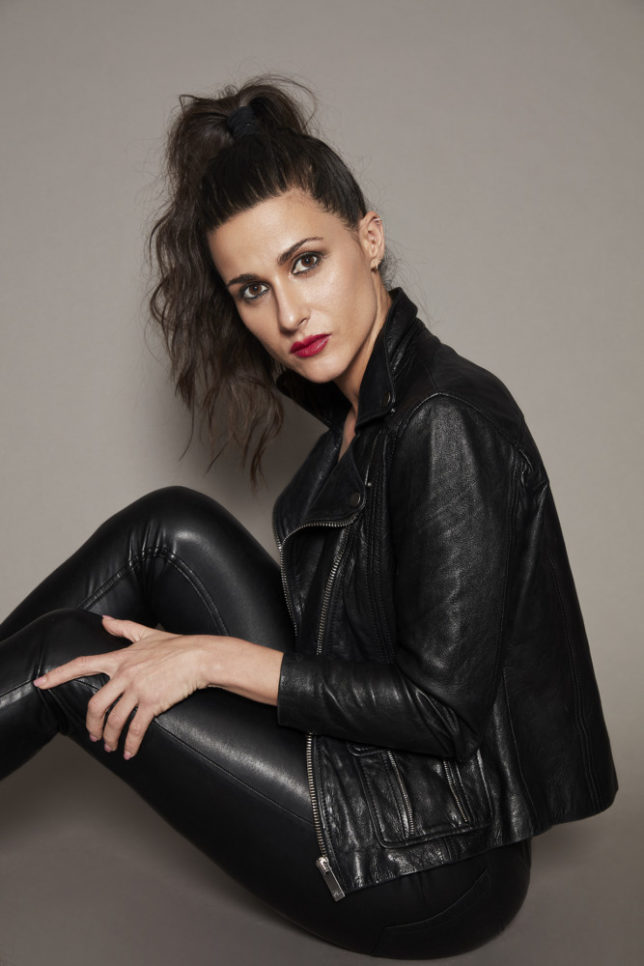 What are your favourite places to eat, drink and relax in London? What does your typical day look like?
There is no typical day in the life of Sarah Barlondo! One day I could be running from one casting to another, the next I could be working from home studying my lines or sending casting tapes to my agents or I could be on the phone all day doing interviews for Mexico. On a day off I usually go kickboxing, to the park or museum, or watch movies all day. When my day ends in London, my work for Mexico starts! I am basically living in two time zones. At 4pm my Mexican team gets into the office and my agents send me casting or press news.
I love discovering new restaurants in London, I am a big foodie and always on the look-out for something new! I love going to the movies or a museum, the Tate Modern and the Victoria and Albert Museum are my favourites.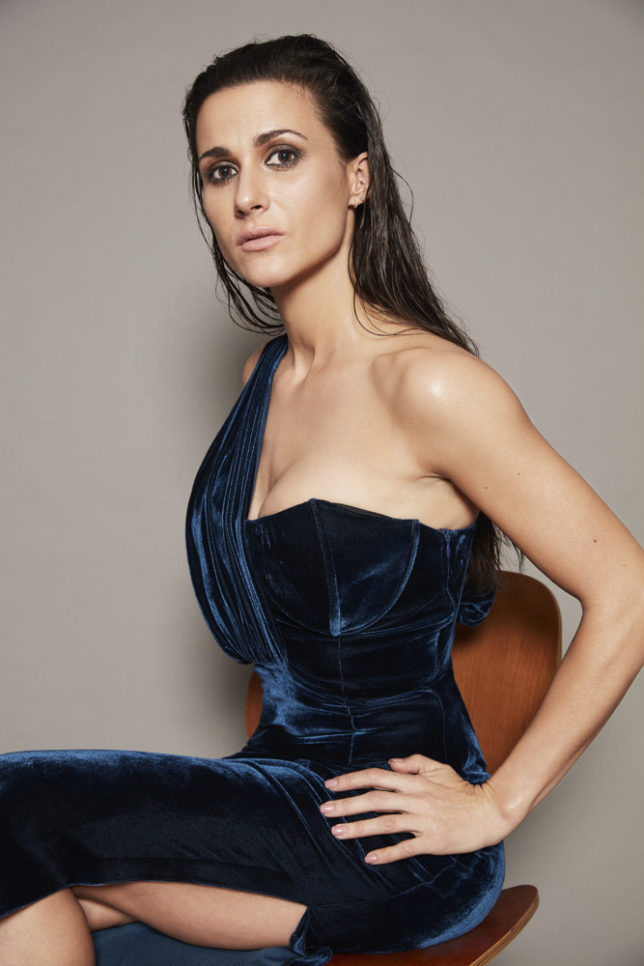 Will you be pursuing more roles in television or focusing on your career in cinema? Who do you aspire to work with? Who are your favourite actors and directors?
Yes, I will definitely keep pursuing roles in television as well as cinema, and hopefully I'll be back on stage one day. I would love to do more movies but also be on a streaming platform such as Netflix, Amazon Prime or Apple TV. They have so many great productions these days. It would be a dream to work with Meryl Streep, Leonardo di Caprio, Natalie Portman, Javier Bardem and Penelope Cruz and one of my favourite actors is Christopher Walz. I would also love to work with the Coen Brothers, Alejandro Iñarritu, Almodovar and Guy Ritchie. I recently finished watching Peaky Blinders and another one of my dreams would be to work on a series that ends up on the BBC. TV, cinema and the stage are all part of my training as an actress and would make me happy either way. I worked with Patrice Leconte in France and would love to work with him again!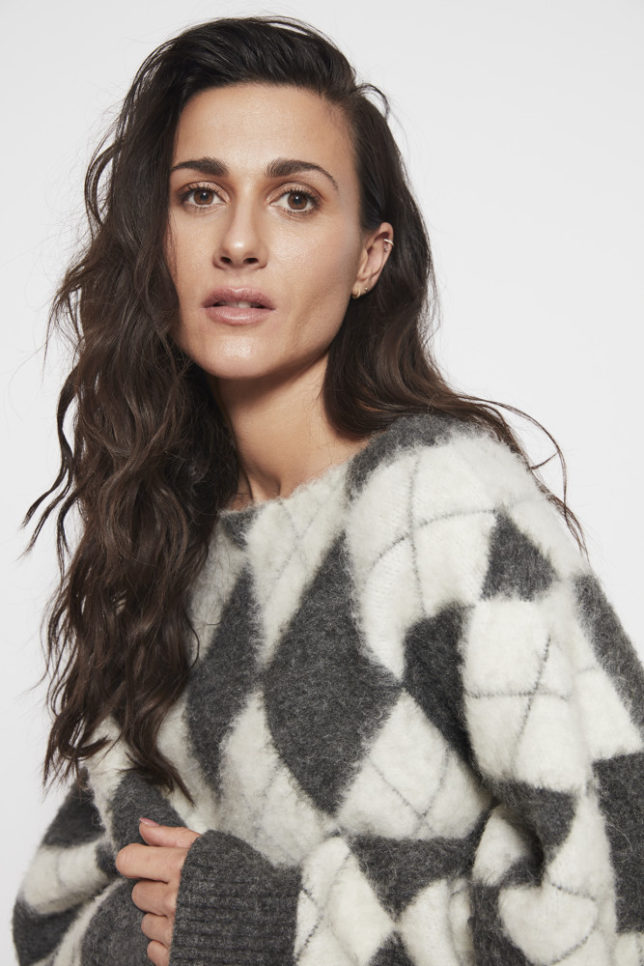 Congratulations on your upcoming role in the new DC film Wonder Woman 1984. As part of a number of Mexico's leading telenovelas, how does the experience compare to filming a Hollywood blockbuster?
Thank you! The experience was surreal. I had to pinch myself. Television work is very different as the turn-around is quicker. You shoot one day and then the episode is out a couple weeks or months later. You see the audience's reaction and its impact on the public much faster. You can sometimes get your script the night before filming or on the morning of the shoot and you have to be ready no matter what. It is great training and I have learned a lot. In comparison to cinema, I finished filming Wonder Woman 1984 in December 2018 and the trailer has only just come out, a year later! The wait is much longer and you have no idea how it will turn out until the Premiere!
The team and crew on the Wonder Woman 1984 set were really impressive, humble and supportive. Most of the crew had awards, Emmys, Oscars; my make-up artist did Ramy Malek's make-up in Bohemian Rhapsody, and she worked on The Danish Girl. It felt as if I was working with the best of the best and it was incredible.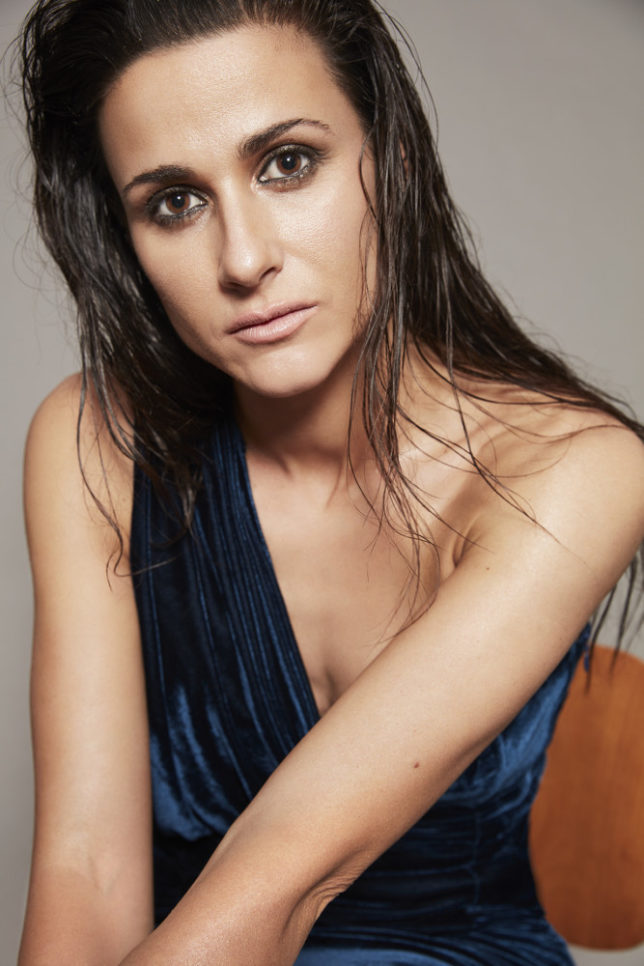 You have appeared in a number of French feature films including Chanel & Stravinsky, what do you like about French cinema? Would you like to star in other French movies?
French cinema has its own identity and aesthetics, which I love. I got to share a scene with Mads Mikkelsen in Chanel & Stravinsky when I was 20 or 21. It was fantastic to work with him. I would love to star in French movies and with French directors and actors. Unfortunately, because I did not start out there and have not lived there for the past couple of years, it seems a bit difficult to get noticed in the industry. Also, I don't have the typical profile of a French actress, I am from the South of France and look Mediterranean, so I am usually typecast as a Hispanic woman. Working in a French production would be a dream come true. Hopefully being in Wonder Woman 1984 will get me on the radar for French productions!
You're a trained forensic architect, tell us more about this. What interested you in this particular field?
I studied law and politics in my first year of University at Parsons. I was always interested in humanitarian architecture and wanted to find a way to combine law and design. When I got into architecture school in London (the Architectural Association and finished in 2018 at Central Saint Martins) and had to find a research topic and a focus for my thesis, I literally googled 'legal architecture' and forensic architecture came up. It was a perfect fit. A forensic architect's job is to reverse engineer and reconstruct areas of conflicts which could be areas that have been affected by environmental disasters or where human rights have been violated. To give you an example: if a religious building is bombed and a governmental organisation issues a statement giving the reasons why (for example, a threat), the United Nations will then commission a forensic architecture practice to build evidence for their court case against that government. This discipline combines everything I love researching and practising as a designer, investigative work, journalism, technology, mapping, anthropology, history, and of course 3D design.
I have always wanted to do more humanitarian work, so I entered the Design for Peace competition at Central St Martins in 2018 and won. Before getting the part in Wonder Woman 1984, I had started another research degree in Forensic Architecture research at Goldsmith University, but I felt that it was time for me to take a chance at casting again. My first one was for Wonder Woman 1984, and then I got the part, so I believe it was a sign for me to continue what I have always wanted to do! I have no doubt that what I have learned as a forensic architect will be useful one day, hopefully to practice humanitarian architecture as an actor and designer.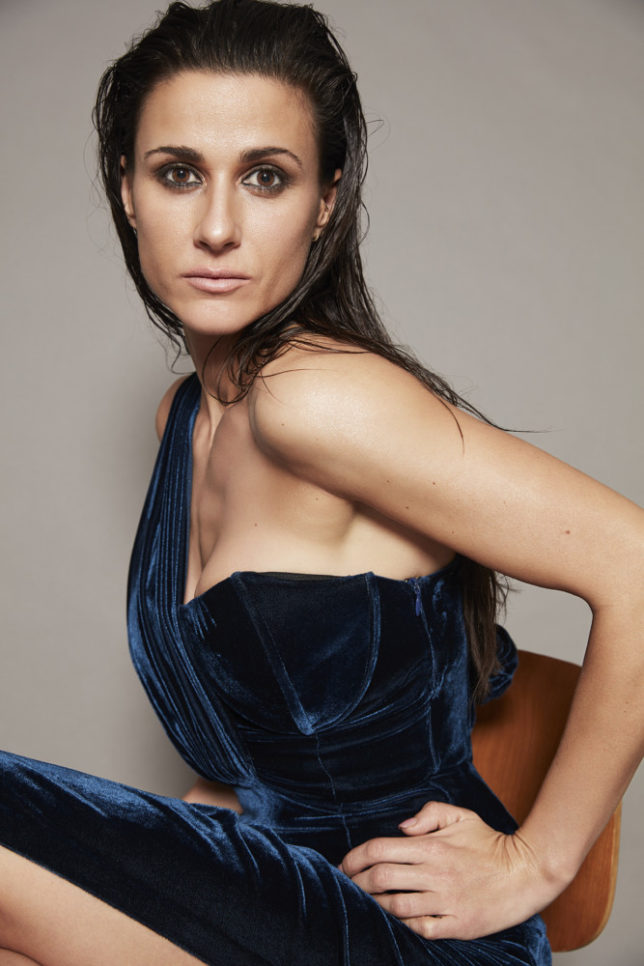 You will be appearing as the leading role in indie film Framed, what is the film about?
Framed is about an aspiring photographer (Karl played by Thomas Law) who starts taking pictures of his unaware neighbour (Cam played by myself), even when she is with her lover Richard (played by Edmund Kingsley). The movie touches on various topics such as the issue of privacy nowadays and the will of a man to express himself at any cost. The story takes many unexpected turns and I cannot wait to share it with you!
Can you tell us anything about your upcoming projects? What's next for you?
I have been auditioning for new projects for the past few months and doing press for Framed and Wonder Woman 1984, which are both coming out in 2020. It's now casting season again and I will hopefully have more news to share with you for upcoming projects I have been working on! Keep an eye on my social media for more announcements (I am quite active on Instagram @sarahbarlondo) where I will be sharing more news soon, as well as upcoming dates and releases for Wonder Woman 1984 and Framed!
Please click here for more celebrity interviews.