If you've already seen the 18th edition of SLOAN! Magazine, you will have spotted a selection of top baby products chosen by celebrity life coach Sloan Sheridan-Williams and featured on our SLOAN! BABY pages. Here are some exceptional mother & baby products which have been recommended by Sloan.
Sleepyhead® Deluxe+
The Sleepyhead® Deluxe+ has many multifunctional capabilities which make it one of the most in demand products today. Suitable from birth to 8 months, preemies included, Sleepyhead® creates a snug and cozy space that recreates the womb. According to The Whittington Hospital in London, 'Babies simply love them'.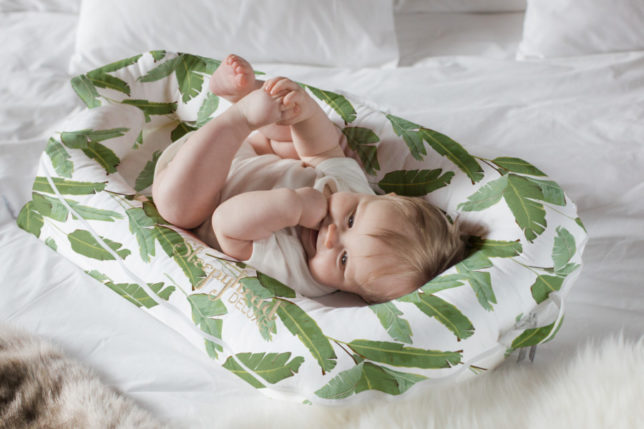 Ideal for use as a co-sleeper, changing station, tummy-time support and travel companion, the Sleepyhead® Deluxe+ is lightweight and ultra-portable – perfect for moving around the home. Widely acknowledged by parents as the only place new babies will rest outside of their arms, Sleepyhead® gives parents the freedom to get things done whilst having baby resting happily close by.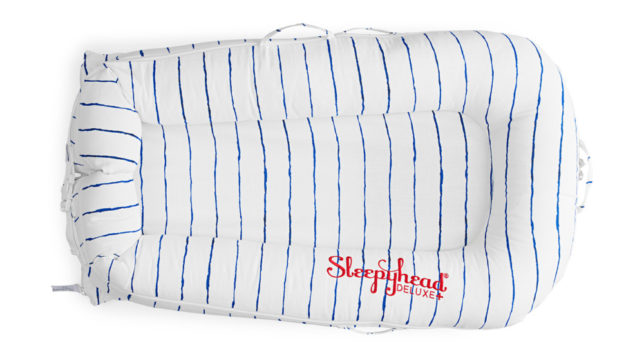 Voluntarily tested for mattress firmness, air permeability and indentation force deflection, among other tests, Sleepyhead® sets the standard for safety of this product type, and is working towards creating a safety regulation for pods in general.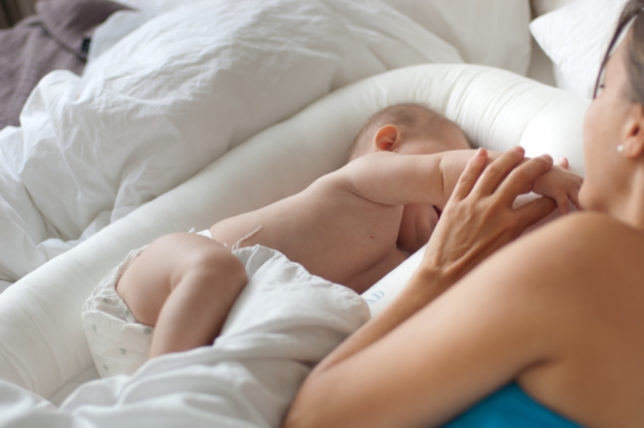 Each Sleepyhead® pod is hand-made in Europe using only the finest Oeko-Tex certified materials, and every part of the pod is washable at 60 degrees for excellent hygiene.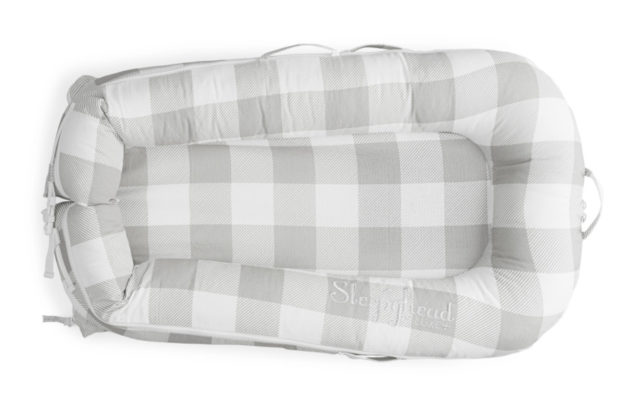 The Sleepyhead® philosophy is that parents should never have to compromise between style or function, enabling them to stick to an aesthetic that is minimalist yet chic. Juvenile extras have been purposefully kept at bay to keep the product very clean and functional. Sleepyhead® work with amazing designers from around the world to create styles and covers that are fun and beautiful, working in harmony with today's sophisticated home and nursery trends.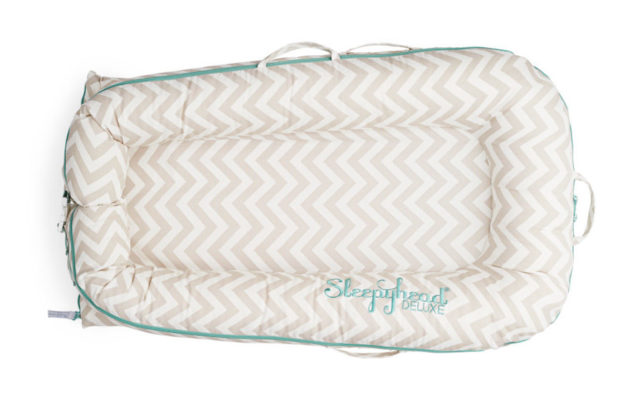 The Sleepyhead® Deluxe+ starts from £130 for Pristine White with prices varying for speciality covers and is available from John Lewis, Mothercare, Boots, Harrods and Buggybaby.co.uk
Bumbo
Bumbo have been making high quality infant and toddler products for over 10 years.  The ergonomically shaped Changing Pad is perfectly contoured in all the right places to provide safety and support for your baby. The pad is made of high-quality polyurethane foam that is not only soft and comfortable but also easy to clean using a damp cloth and mild detergent to wipe off any unavoidable accidents that may happen while changing your baby. The changing pad is provided with a safety restraint belt to gently keep your baby in place however it is not guaranteed to prevent your baby from falling off a raised surface so always stay within arm's reach. The Bumbo Changing Pad is £65.99 and is available from www.buggybaby.co.uk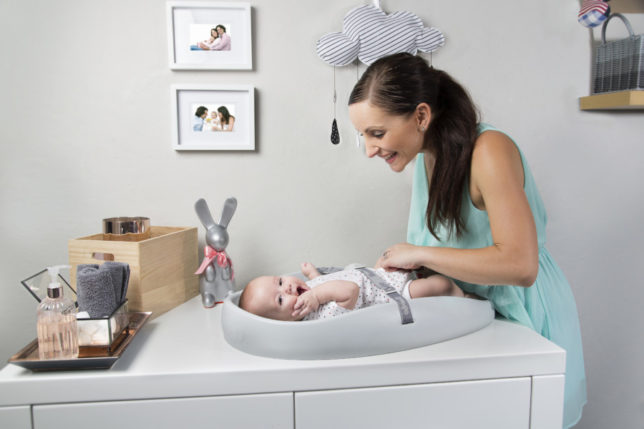 The Bumbo Multi Seat adapts to the three stages of your child's development and can be used as a floor seat, strapped to an adult chair for feeding in place of a highchair or used as a booster by removing the soft foam pad thereby adapting to the growing needs of your child. The Multi Seat tray is easily detached and manoeuvred with one hand to stow away neatly in its slot behind the backrest of the seat and the buckles of the attachment straps can be neatly stowed away in its slots on either sides of the seat.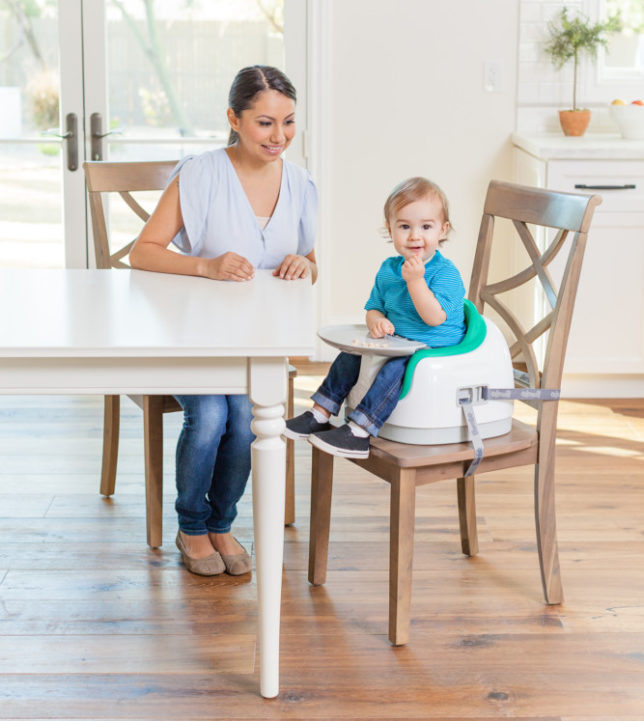 The Multi Seat has two height settings to accommodate smaller babies and larger toddlers whilst the base of the seat has non-slip pads and a smooth rounded surface to avoid damage to furniture. For easy clean up, all parts of the Multi Seat can be easily wiped off using a damp cloth and mild detergent as required. The Bumbo Multi Seat is £59.99 and is available from www.buggybaby.co.uk
Mio Skincare
The Prep + Glow Kit from Mio Skincare is a quick, impactful and fuss-free two-step body care routine for mums that will help renew and hydrate skin to help maintain its natural shine. The Body Brush helps boost circulation, remove dead skin cells and improve digestion to help the body detoxify and remove waste. Followed up with Future Proof to deliver deep hydration to the skin through its rich blend of essential oils and natural ingredients, giving antioxidant-rich, long-lasting nourishment. Prep + Glow Kit is £40 from www.mioskincare.co.uk

The Tummy Rub Oil from the Mama Mio skincare range helps prevent the appearance of stretch marks and increases skin's elasticity. This lightweight, silky blend of natural oils absorbs quickly, instantly soothing dry, itchy tummies. Expertly formulated to nourish growing bumps, for skin that feels stronger and looks renewed. Tummy Rub Oil is £27 from www.mioskincare.co.uk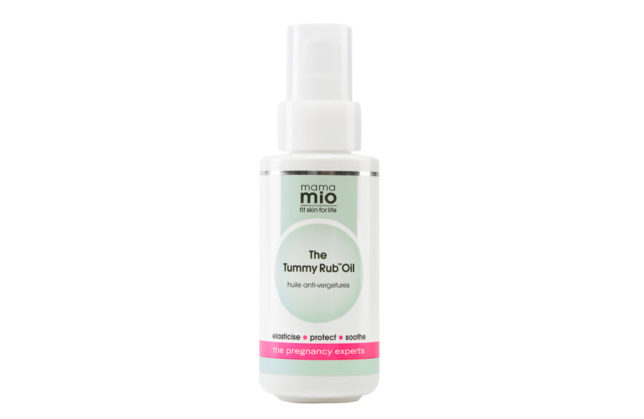 Said to be a favourite of HRH The Duchess of Sussex, Megamama body lotion from the Mama Mio skincare range helps replenish, revitalise and nourish dry skin from top to toe. Uniquely formulated with Omegas 3, 6 and 9, this super rich body lotion replenishes skin left dry and dull by pregnancy resulting in radiant, smooth and beautifully hydrated skin. Megmama is £24.50 from www.mioskincare.co.uk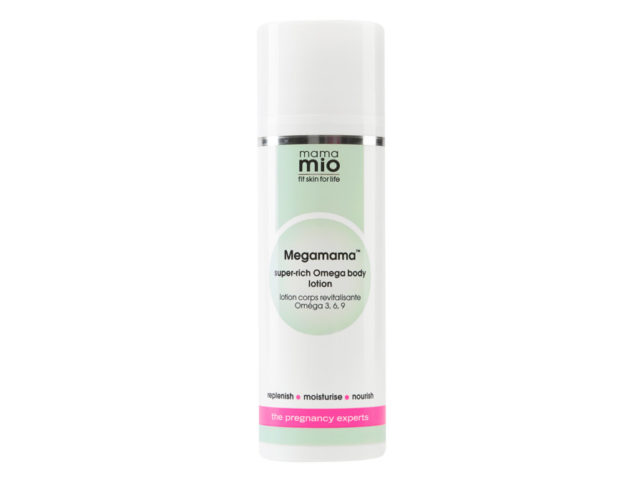 ErgoPouch – ErgoCocoon
ErgoCocoon is fully organic and made from only the highest quality natural fibres which ensure babies have a fully breathable, ultra-soft and secure cover. Thanks to the quality fabrics used, ErgoCocoon protects from the itchiness, overheating or sweating associated with synthetic fibres. ErgoCocoon is the only swaddle which allows for swaddling with arms in or arms out and can transition into a sleeping bag which is useful as babies grow. ErgoCocoon has been recognized by the International Hip Dysplasia Institute and comes in 0.2 tog, 1 tog and 2.5 tog and sizes 0-3 months and 3-12 months. The ErgoCocoon starts from £34.99 and is available from www.buggybaby.com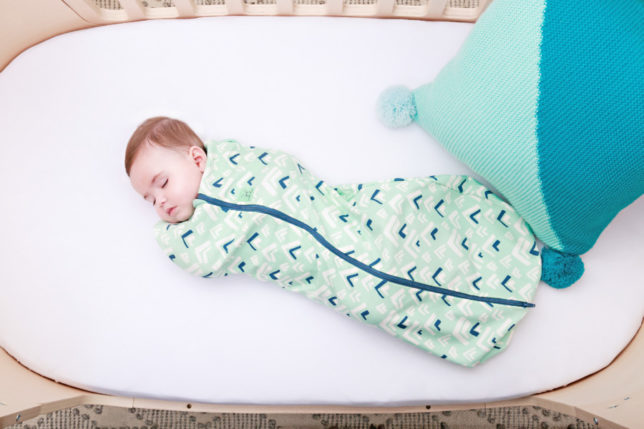 For more mother and baby product recommendations, check out SLOAN! BABY pages in the 18th Edition of SLOAN! Magazine.