Here are Mini Sloan's top picks of books with a magical, mythical or fantastical edge to their stories.
Achoo! by Simon Philip & Nathan Reed
You probably know it's good manners to always cover your nose when you sneeze. But when Sid forgets this very simple rule, the consequences are wilder than he could ever have predicted.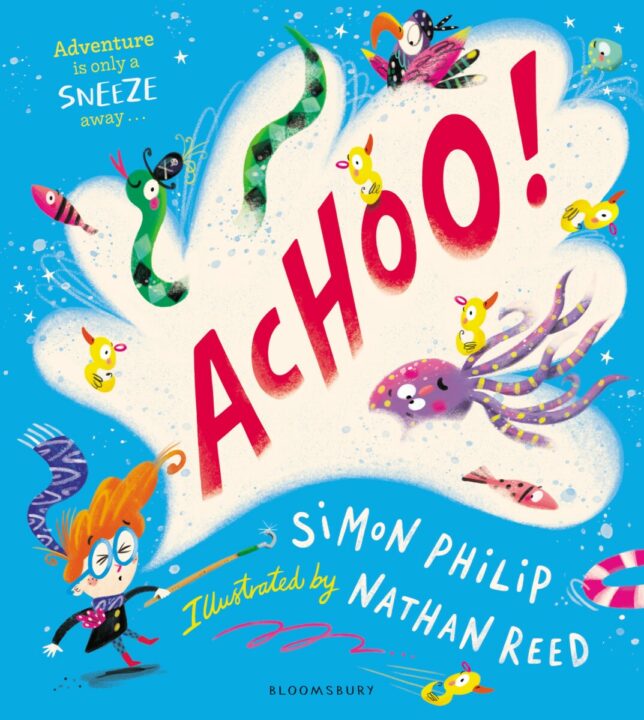 Mini Sloan loved this hilarious & inventive sneeze-driven joyride featuring elephants, pirates, acrobats, giants, princesses and a whole lot of pandas. Sneezing will never be the same for your little one again!
£6.99 published by Bloomsbury
The Monster Who Was Scared of Soap by Amy Sparkes & Jack Viant
Bloomsbury Young Readers are the perfect way to get children reading, with book-banded stories by brilliant authors. Each book is filled with gorgeous colour illustrations, tips for parents and fun activity ideas to help Key Stage 1 (KS1) children get the most out of stories they are learning to read by themselves.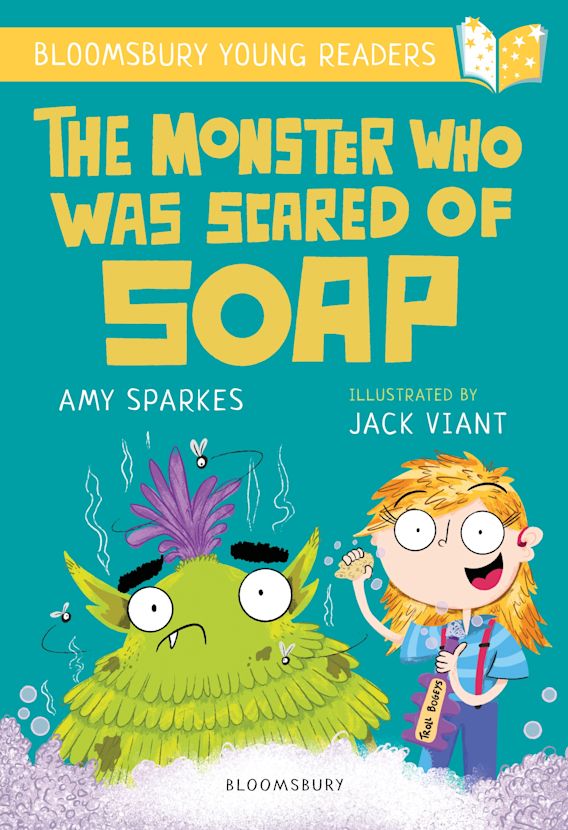 Ideal for children aged 6 to 7 years old practising reading at home, The Monster Who Was Scared of Soap is a gold band book with approximately 1250 words for Oxford Level 9 and phonic phase 6. The book tells a laugh-out-loud, zany story about monsters, friendship and bath times. It features colour illustrations by Jack Viant and lovable characters created by the much-loved children's author Amy Sparkes.
£5.99 published by Bloomsbury Education
Greek Myths for Little Children by Rosie Dickins & Sara Ugolotti
This ideal introduction to the magical world of Greek mythology contains five Greek myths that grown-ups will recognise which are retold for younger children by Rosie Dickins with beautiful illustrations by Sara Ugolotti.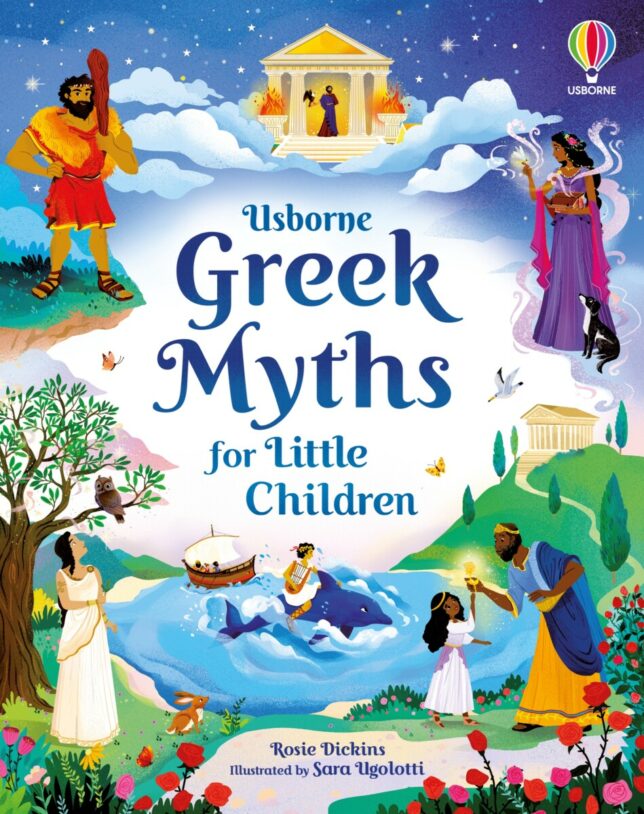 Little children will meet foolish King Midas, the wise goddess Athena and the musician Arion in addition to finding out what was inside Pandora's box and discovering how the strong yet cunning hero Heracles cleaned some very smelly stables. If your little ones are anything like Mini Sloan, they will want to hear these specially selected myths again and again.
£12.99 published by Usborne
Grimms' Fairy Tales by Elli Woollard & Marta Altes
This beautiful gift edition of Grimms' Fairy Tales features five classic stories, charmingly retold by Elli Woollard in rhyming verse with stunning illustrations by Marta Altes. The five stories are Cinderella, Little Red Cap, The Musicians of Bremen, Hansel & Gretel and The Elves & the Shoemaker.
Perfect for new and younger readers, this unique collection of Grimms' Fairy Tales is a fresh and funny take on the iconic original tales by the brothers Grimm and will delight children and adults alike.
£14.99 published by Macmillan
The Macmillan Collection of Myths and Legends
Another glorious gift hardback from Macmillan, this beautiful hardback treasury contains over forty myths and legends from around the world including stories from Ancient Greek and Norse mythologies such as Theseus and the Minotaur and Ragnaroek in addition to famous British legends including The Sword in the Stone, alongside lesser known stories.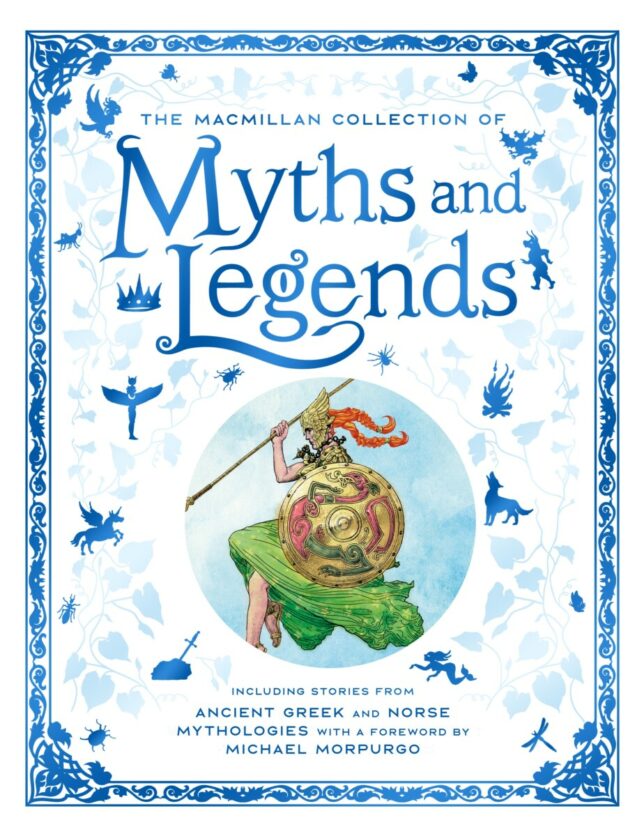 There are also tales of spirits from Spain, fish Gods from China, an Australian Aboriginal frog that drank up all of the water in the world, and many more. Fully illustrated throughout with beautiful colour and line-work images, in addition to a foiled cut-through cover, foiled edges and a ribbon marker, The Macmillan Collection of Myths and Legends is a book that Mini Sloan will want us to share at storytime and treasure on his bookshelves for years to come.
£35 published by Macmillan
Wonderful Moominvalley by Amanda Li
Illustrated throughout with gorgeous full-colour art from the acclaimed animation, Wonderful Moominvalley is the fourth storybook in the Adventures in Moominvalley series, based on episodes from Moominvalley series 3.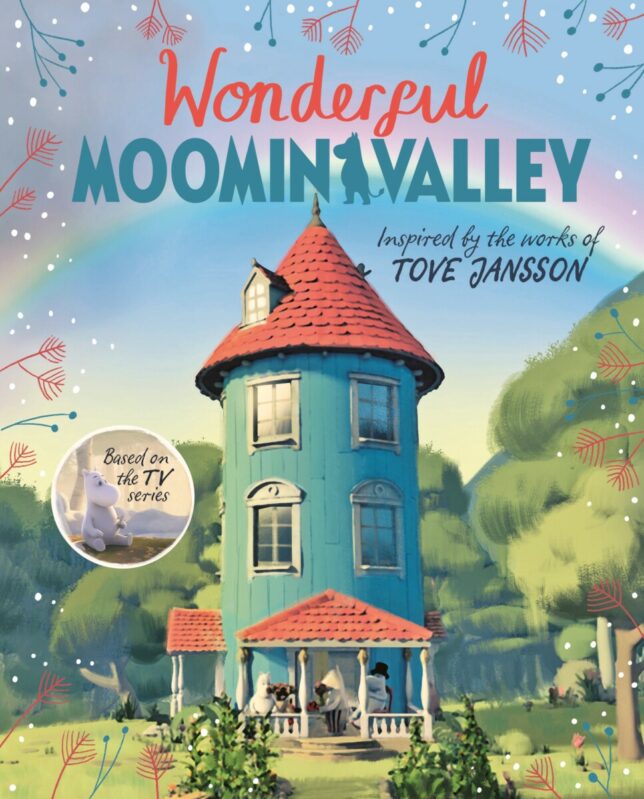 Bursting with adventure and full of the Moomins' trademark humour, kindness and tolerance, this beautiful collection of stories captures all the wit and whimsy of Tove Jansson's original Moomin stories and will be treasured by new younger Moomin fans like Mini Sloan as well as older fans of Tove Jansson's work.