Located next door to the Goethe-Institut in London, Stein's Berlin is an authentic family-owned German & Bavarian restaurant with a touch of class thanks to its Kensington clientele blending with the passion and dedication of German owners Bele & Reinhard Alexander Weiss who opened this third site of the Stein's restaurant brand just over a year ago following on from the much-loved Stein's outdoor restaurant in Richmond and Stein's restaurant & biergarten in Kingston-Upon-Thames.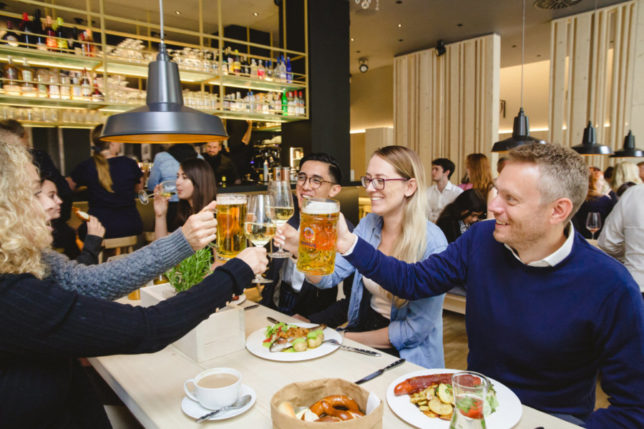 Stein's Berlin in Kensington is very popular with local residents , students at nearby Imperial College and workers with weekday lunchtimes and evenings getting busy with a vibrant buzz. Weekends are quieter with the nearby Royal Albert Hall and museums make this the perfect dining destination for tourists and culture vultures. It's a great late night venue after you've enjoyed a concert at The Proms.
But don't be put off by its formidable portico exterior on Kensington's Exhibition Road. Stein's Berlin is a relaxed friendly restaurant serving deliciously authentic Bavarian food and wonderful drinks both sourced directly from Germany with a friendly front-of-house team led by Restaurant Manager Mario and talented chefs creating comforting and tasty dishes in the restaurant kitchen.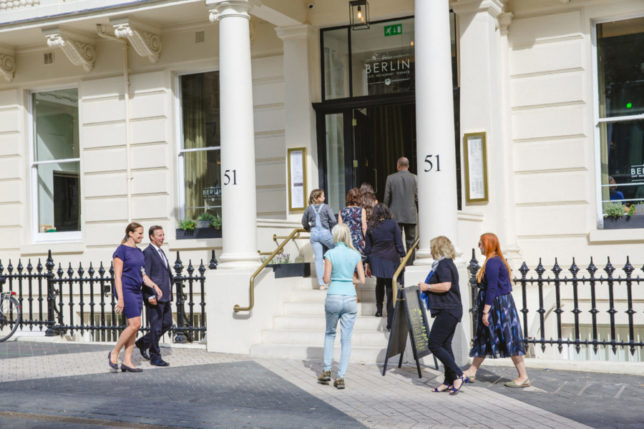 Bele's husband – Reinhard Alexander Weiss – is the Director & owner of 3s Architects & Designers who has designed each interior of Stein's restaurants and this latest Kensington site is no exception. Its listed building status and previous unsympathetic renovations presented challenges which, although made things difficult, did not prevent the Weiss' from realising their dream of opening a restaurant in this affluent neighbourhood of London. Every last detail has been carefully considered and chosen specially for the restaurant. Even the tables were imported from Munich made of soft warm wood that feels super smooth. The long benches remind one of the traditional German Biergartens of Munich which Bele and her husband missed so much when they moved to England that they decided to open the first Stein's in Richmond to fill the gap!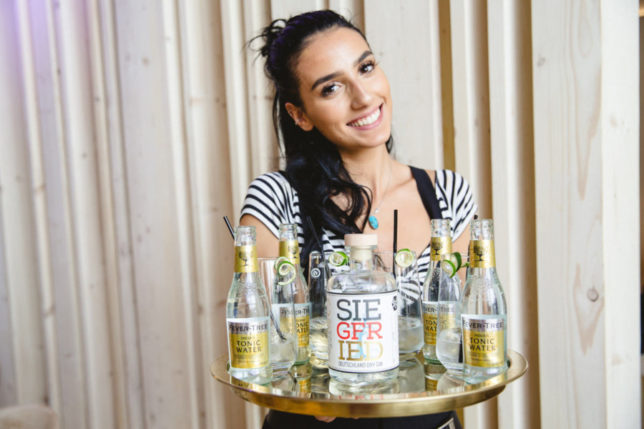 At Stein's Berlin in Kensington, the centrepiece hanging from the ceiling is a reclaimed church bell from Germany with a chandelier beneath it. This interesting talking point was the original idea of Bele and is just one example of the attention to detail taken by the Weiss family in creating this lovely restaurant.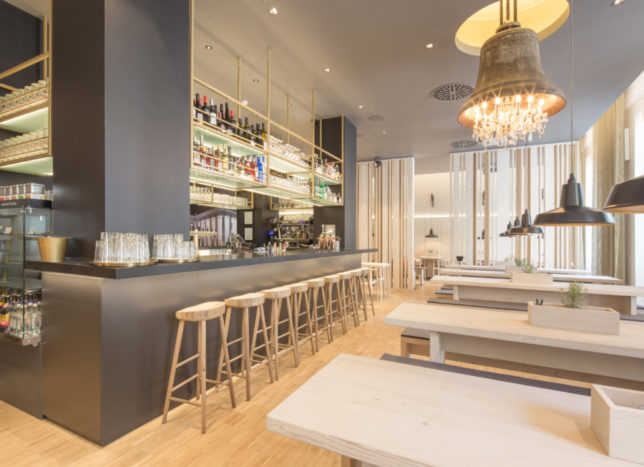 Stein's Berlin is in fact so authentic that wherever possible, products are shipped in from trusted suppliers in Germany. The restaurant serves the popular Erdinger Weissbier on draught which can be found across the UK but also serves three German draught beers which can only be found here at Stein's – Paulaner Helles, Adlerkönig and Weisser Hirsch.
The same goes for ingredients with the majority of the food is imported from Germany every week… even down to the Bavarian Potato Salad! Bele insists that German ingredients taste different to English ones and are made in a different way. This is obvious as soon as you take a bite into one of the sausages – the flavour and texture are entirely different from the equivalent German reproduction you would find from a UK supplier. Stein's Berlin delivers more than just the stereotypical Oktoberfest beers, sausages and sauerkraut that most Brits think of when you talk about German food & drink.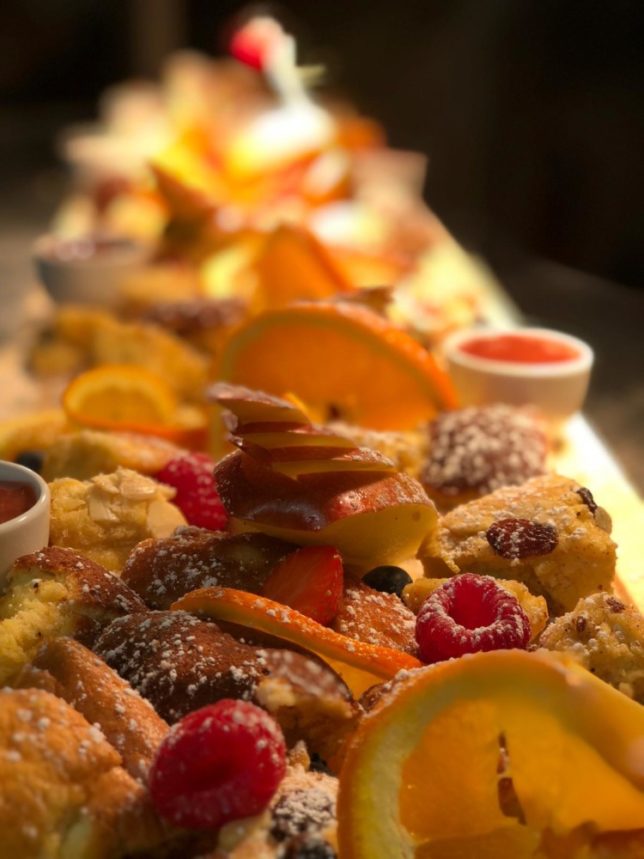 Although called Stein's Berlin, the restaurant is very much in keeping with the Bavarian cuisine served at the other Stein's restaurants in Richmond and Kingston. As we tried recommended dishes from the menu, it was like being transported to one of the best restaurants in Munich where one can enjoy a feast of sumptuous flavours and authentic German hospitality.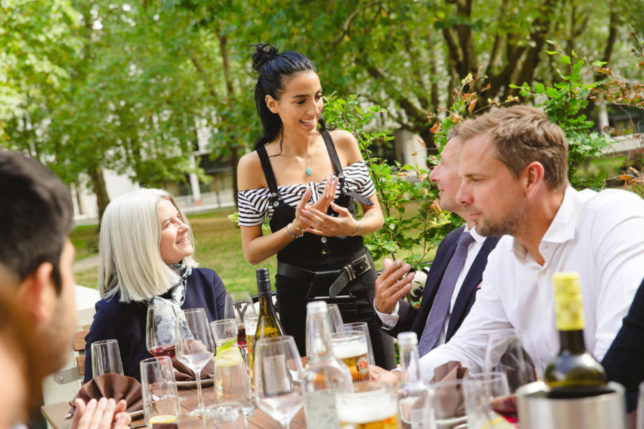 Dishes on the menu have been chosen for their authenticity and popularity amongst German expats and lovers of Bavarian and German cuisine. Pretzels – the traditional German accompaniment to their wonderful beers and cheesy starters – are baked fresh every day and are full of gutsy flavour for something so simple yet executed brilliantly.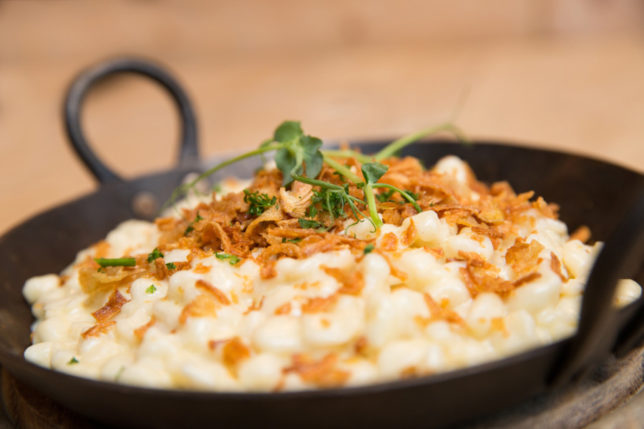 Starters include Nürnberger Würstchen Mit Sauerkraut, Kartoffelbrei Und Salatgarnitur – six genuine pork sausages from Bavaria with spices and herbs are full of flavour and quite unlike anything you'd find made in the UK although reminiscent in size to chipolata sausage. Served grilled with warm sauerkraut from Germany, supremely creamy potato mash and salad garnish. Goes very well with the special German sweet mustard sitting on the table.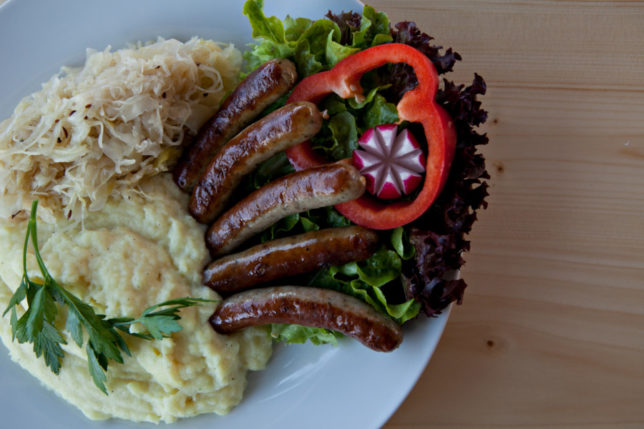 Another must-try dish is Obatzda Mit Brezel – an authentic savoury soft cheese speciality with a tangy aftertaste served with radish and pretzel… Dense yet light. You'll be tempted to order a second one. They taste that good.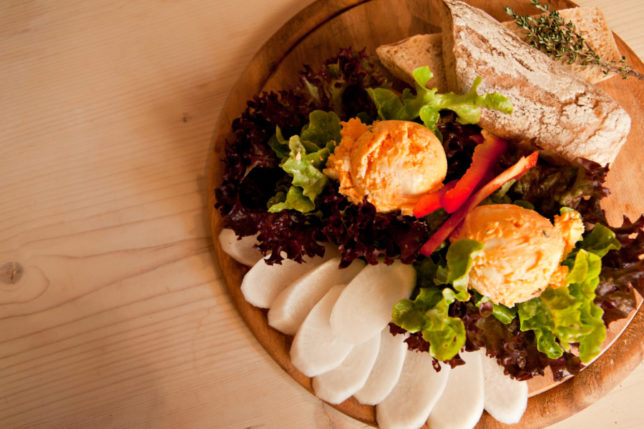 A popular German favourite, Schnitzel 'Wiener Art' Vom Schwein Oder Huhn Mit Kartoffelsalat is a dish of Viennese style chicken schnitzel with Bavarian potato salad and salad garnish. Bele ordered this for us with the pan-fried potatoes – the swap was a perfect choice as this is a really moreish and flavoursome potato dish that is definitely a must try.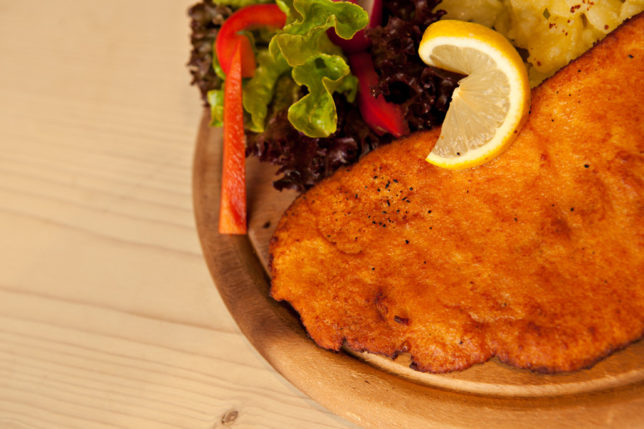 Star of the show is Knusprige Haxe Vom Schwein Mit Semmelknödel Und Rotkraut – roast pork knuckle with super crispy delicious crackling served with bread dumpling and red cabbage. Delicious sauce comes with the dish to smother your meltingly tender fall-off-the-bone pork with even more rich umami goodness. The pork knuckle is a popular choice amongst Asian guests. We love it too.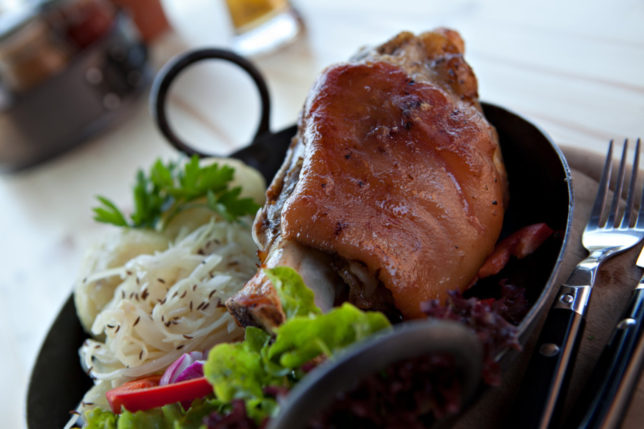 Some gorgeous desserts include a selection of German cakes and pastries created by a wonderful baker-turned-pastry-chef in addition to sweet treats like the signature dessert – Karamellisierter Kaiserschmarrn in Der Pfanne Mit Gerösteten Mandeln, Rosinen Und Fruchtmus.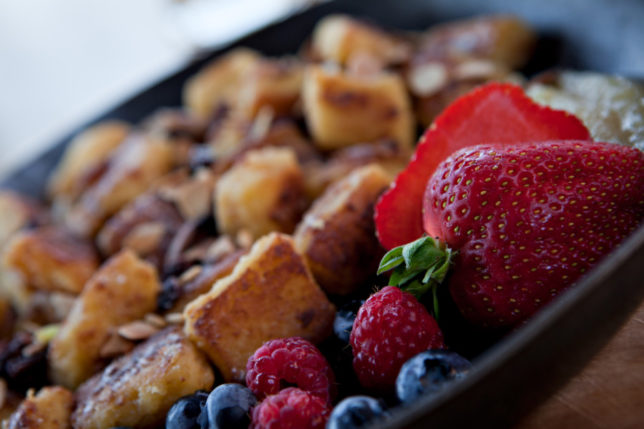 This much-loved warm dessert of caramelised chopped pancake served in a pan with roasted almonds, raisins and variety of fruit compote. The pancake is rich and very fluffy although make sure you leave plenty of room for this dessert as it's is very delicious but a little on the heavy side. Other delectable desserts include the cherry lovers favourite – Black Forest Gateau or Schwarzwälder Kirschtorte as they say in Bavaria!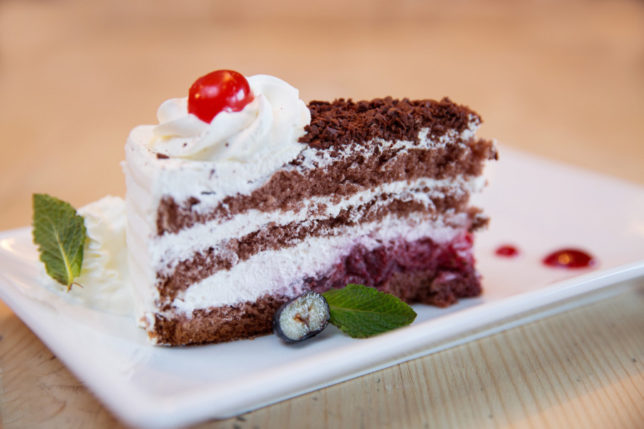 Another traditional dessert is Wiener Apfelstrudel Mit Vanilleeis Und Sahne – Viennese apple strudel made from filo pastry and served with vanilla ice cream and whipped cream. Once you've tried this authentic recipe for strudel, you'll wish you had room for a second slice!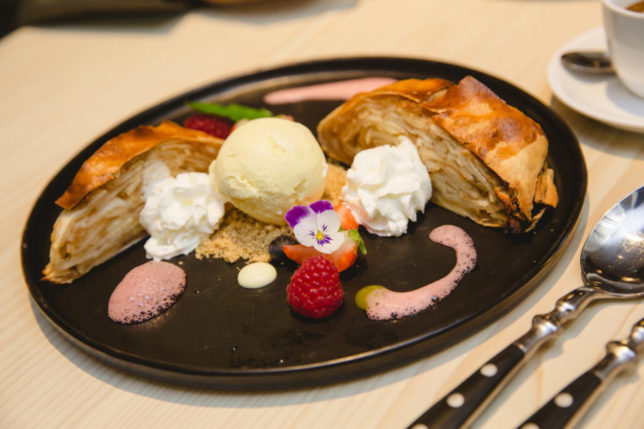 In addition to the dozens of German offerings on the drinks menu from beer to wine and spirits, Stein's commitment to offering genuine German food and drink products includes a surprisingly wide selection of non-alcoholic German drinks like Almdudler – a light refreshing herbal lemonade Austria – and Spezi- the infamous Coke/Fanta mix that's tastes much better than it sounds!
Teetotalers can also look forward to enjoying Sigfried Wonderleaf non-alcoholic German gin with all the flavour of a traditional dry gin but without the after-effects the next morning! There is also Erdinger Weissbier Alkoholfrei – a very low-alcohol wheat beer with only 0.5% VOL from the famous Erdinger brewery – like all good German beers, it comes served with a serious frothy head just as the Germans like it.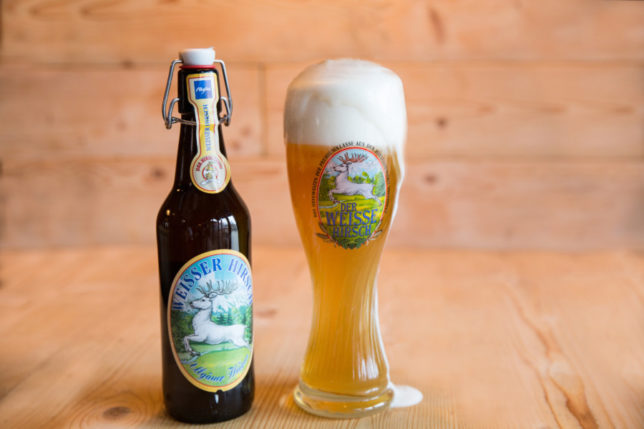 SLOAN! highly recommends Stein's Berlin for Londoners and tourists alike – if you're looking to experience real German food and drink and don't want to have to step on a plane to Munich, you can't do much better than visiting Stein's Berlin. The restaurant gives everyone a warm welcome from the students of Imperial College to European princes and foreign ambassadors looking for a taste of Germany in the heart of Kensington!
Stein's Berlin
51 Princes Gate, Exhibition Road, Kensington, London SW7 2PH
+44 (0)20 3968 4600
www.berlininkensington.stein-s.com