Upside Down House UK launched in November 2018. Since the success of the first house in Bournemouth we have expanded to eight locations nationwide, which includes London and Brighton.
Each location is unique and this is reflected in the houses people visit, by designing and decorating them differently – mixing the old with the new. This allows friends and families to have a fun, enjoyable experience as part of their day out.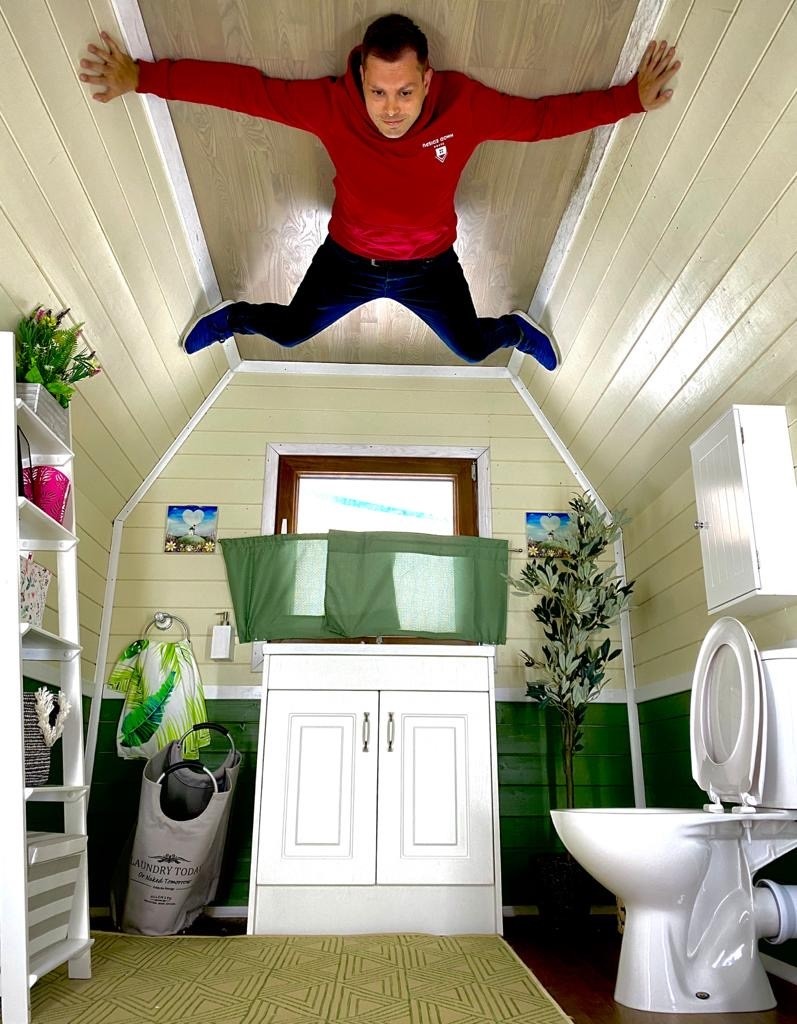 Visitors capture many memorable and surreal photos and videos they flip upside down which they share on their socials and messaging platforms like Facebook, Instagram, TikTok and WhatsApp. It is an experience to share in real-time with friends and family. Equally enjoyed by kids or grown-ups!
Upside Down House UK work closely with stakeholders and consultants so that each house comes with its own unique interior design. They champion local talented artists, so you might just find some exciting artwork on display. They also theme their houses differently depending on the time of year – Haunted Upside Down House on Halloween or maybe Santa's Grotto during Christmas.
Upside Down House Brighton operates with standard opening hours: 10am to 8pm Monday to Sundays. Tickets can be purchased online in advance or at the ticket office on the day of your visit. Standard tickets start as little as £4, children under the age of three go free. Bring your friends and family to Upside Down House for a fantastic day out and amazing photo opportunities.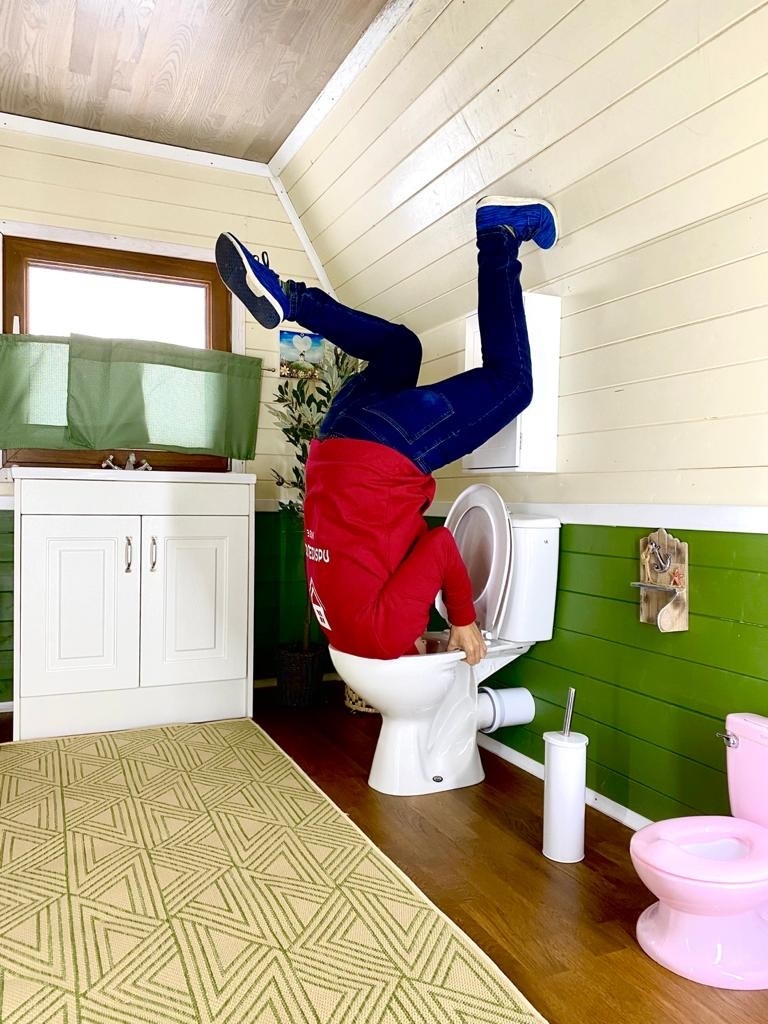 Ground floors are part-accessible for wheelchairs, guests can access it via a temporary ramp, leading into the inverted experience with plenty of photo opportunities. The attraction itself has 2 floors, separated by a spiral staircase, with no lift or ramp alternative to the second floor. Not all houses are accessible but the majority are. Do check before going.
Customers booking time slots online for either part of the day are always prioritised ahead of any visitors booking in person when it is exceptionally busy. This means that some customers who have not booked online could be turned away when queues are considerably long.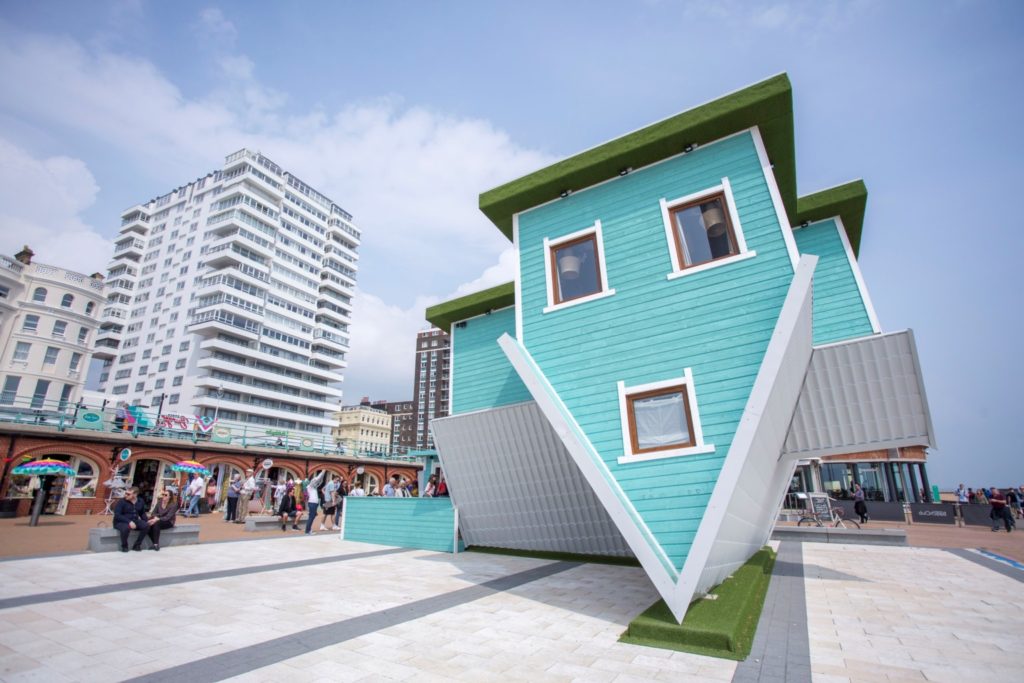 No online bookings are available between the two time slots as this helps manage queues during the busiest time of the day. However, your ticket will still be valid between these times.
In Brighton, during weekends and busier periods, a fast track option for £9.95 is available, which offers you priority entry into the house to avoid potentially long wait times. This option was introduced after popular demand.
You get 15-20 minutes to capture as many photos as you like! These are some of the photos we took starting in the kitchen.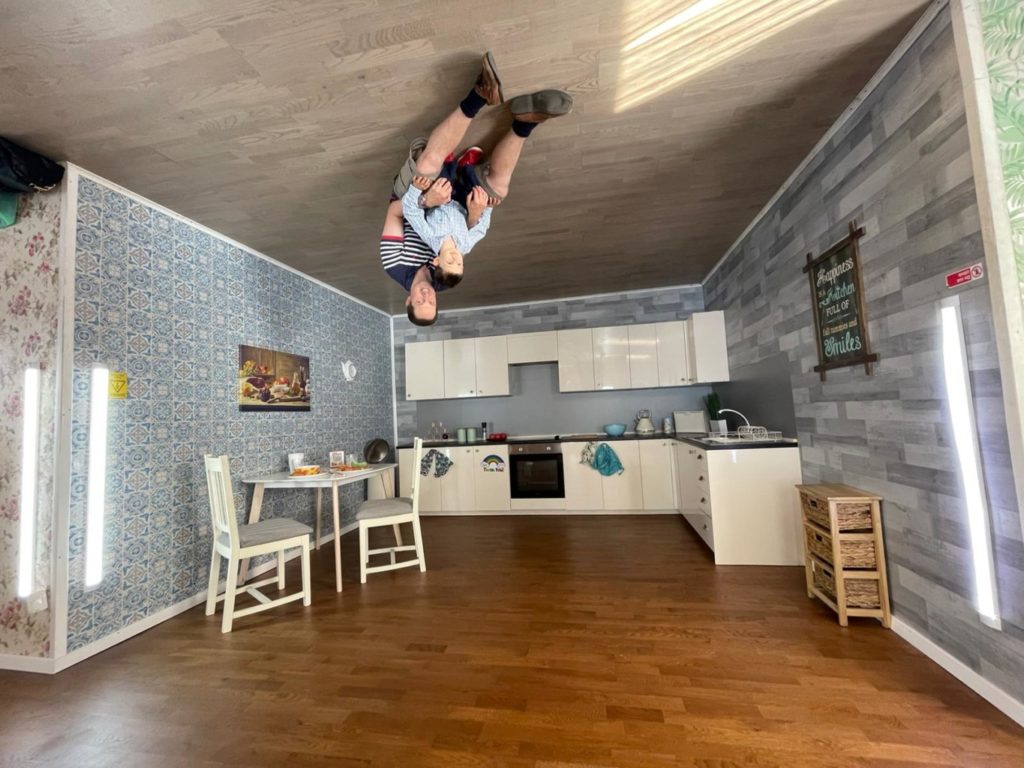 The living room.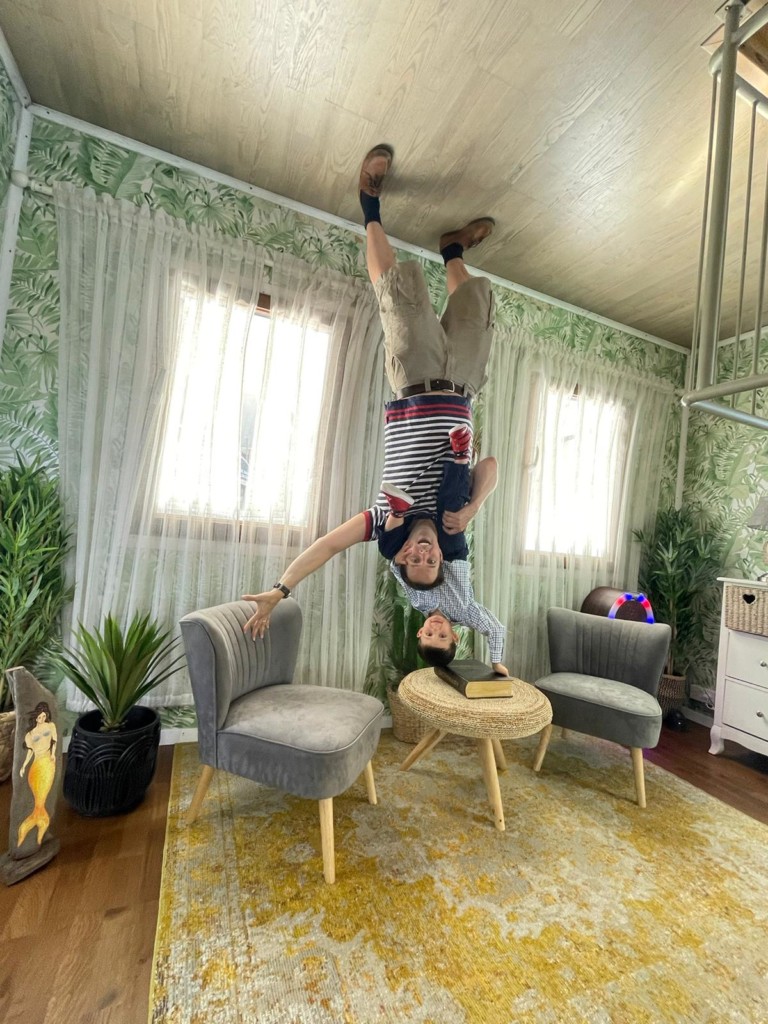 The bathroom.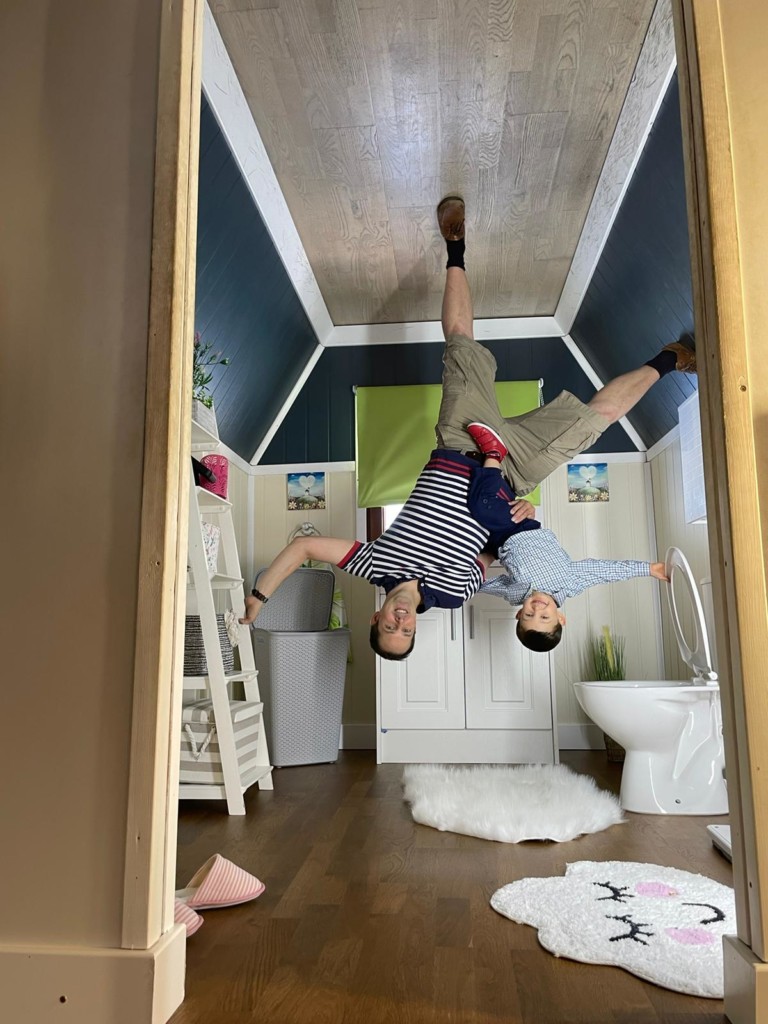 The bedroom.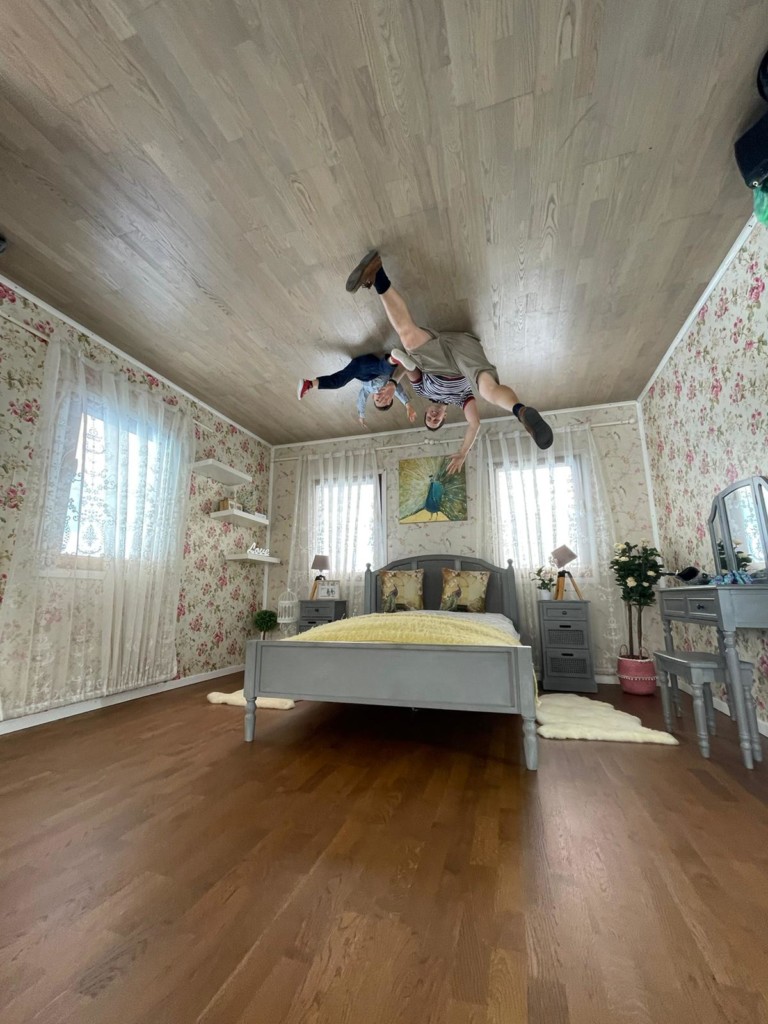 The play room.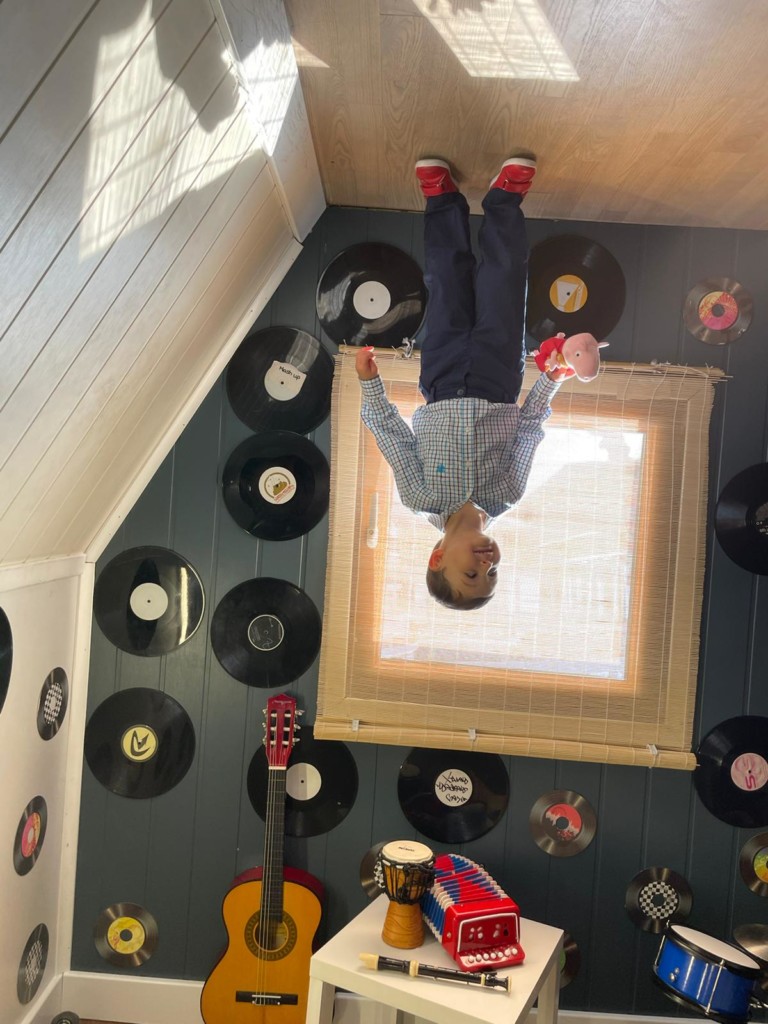 What a fun day out for big kids and little kids too at Upside Down House!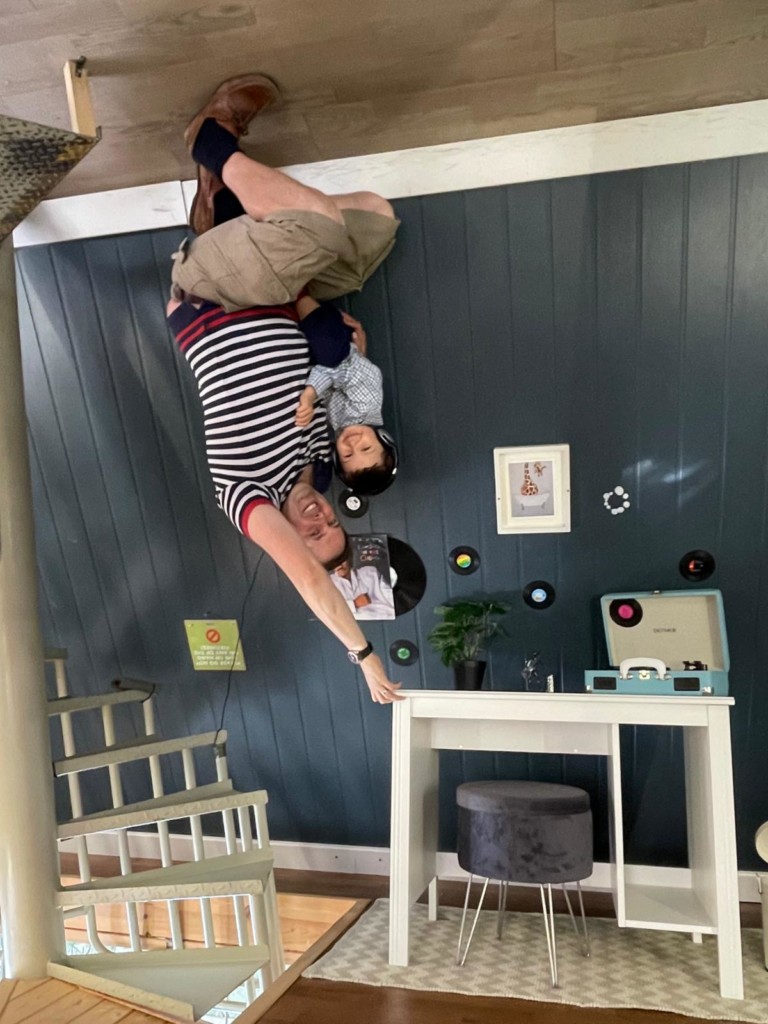 Upside Down House – Brighton
42-43 Kings Road Arches, Brighton BN1 2LN
07495 909759
upsidedownhouse.co.uk/brighton