By Steph DiCamillo, founder of Cocktails by Mail, the first cocktail delivery company to use biodegradable pouches for almost guilt-free cocktails.
Since launching Cocktails by Mail in the height of the pandemic, we've found cocktails have been reconnecting people virtually. Friends want to chat over a drink even if they can't be physically together in their favourite cocktail bar. It's a bonding experience and a tasty one too!
With Zoom very much the hot only location for you and your pals to catch up over a cocktail, it's important not to forget your hosting skills – giving great hospitality is what makes a party memorable. You'll often have less time together than you would face to face, so every minute counts!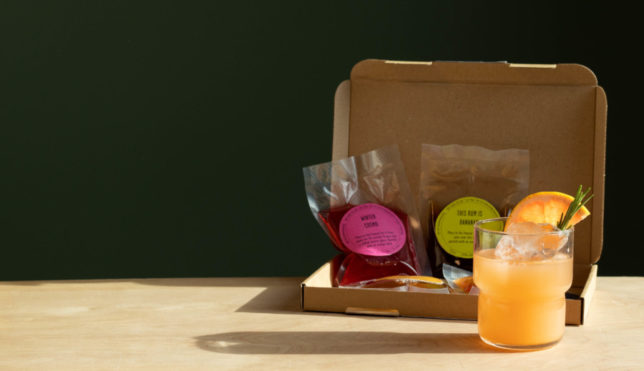 Here are my top 10 tips to host the perfect Zoom cocktail party:
1. Think ahead
Let your guests know what glassware, garnish, tools, and ice they will need so they can have this all ready at the start of the event. For example, a Negroni really won't work in a large wine glass. Having all this ready will really elevate the home drinking experience.
2. Don't forget hospitality
Host as you would in real life. Make sure you have everything you need so you don't pop off screen mid-party, dial in a few minutes early to check the set up and have some ice breakers ready for those inevitable tech glitches that can stop the flow of conversation.
3. Send pre-made cocktails
Take the pressure of 'making' stuff for the party by sending pre-made bartender-quality cocktails ahead of time like ours from cocktailsbymail.co.uk. Don't spend time 'doing' during the call.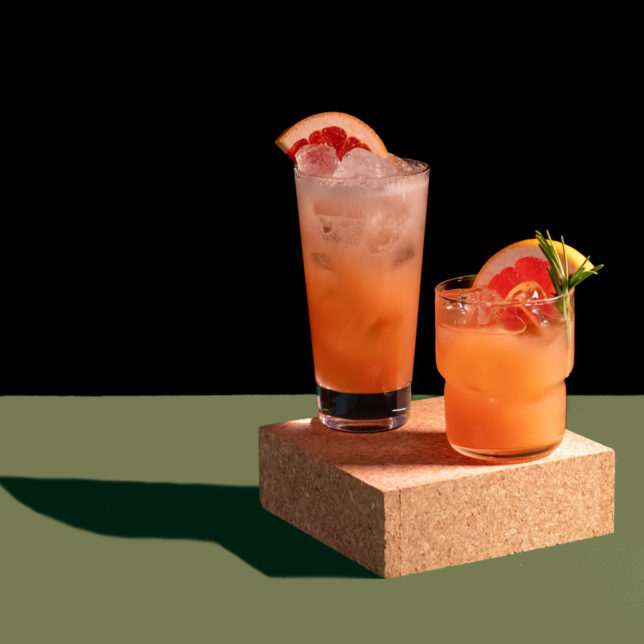 4. Snack time!
With your cocktails, it makes sense to have some snacks ready. I also always recommend having some food before starting on cocktails – it's much gentler on your stomach.
5. Have a variety of drink options on your menu
Whether you order them or not, be sure there is something for everyone on your cocktail menu by offering a variety of spirits and styles of drink, i.e. boozy, sour, bitter. Our menu clearly tells you what category each cocktail fits in – so tailor your choices to your audience.
6. Turn that speaker down!
While music is great in a pub, over Zoom it just creates too much noise and distraction. Leave that pumping 90s playlist for another time.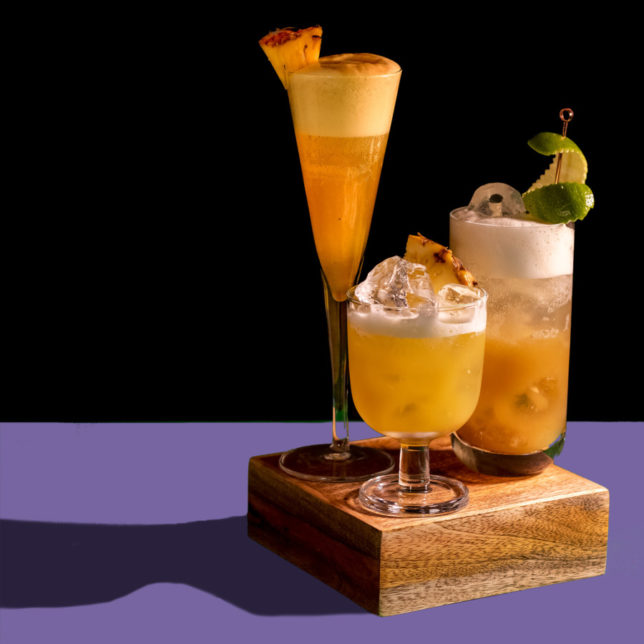 7. Do your research
Have a bit of background knowledge on the cocktails and spirits your guests will be drinking, it will not only answer their questions but also leave you looking like a cocktail connoisseur!
8. Ice Ice Baby
You'll always need more ice for cocktails than you think. Recommend your guests grab a bag of high-quality ice rather than faffing around with freezer trays.
9. Know your limits
As you are planning ahead, you can pre-plan what you are going to drink. Be aware of the ABV of each drink and your tolerance and prep accordingly. Don't drink too much and be the next BBC News viral zoom casualty.
10. Have fun!
Cocktails aren't serious but they are delicious. Don't worry about everything being too perfect. Enjoy the flavours, discuss your favourites and think about what you want to try next time!
For your next zoom party – why not try pre-ordering quality cocktails from Cocktails by Mail. The menu includes classic cocktails with a twist including a Winter Cosmo, Covfefe Martini (our version of an Espresso Martini) and a Sivar Negroni. Every single drink is crafted with ingredients used in the world's best cocktail bars. Just before your zoom starts pop your drinks in the freezer to chill and then simply pour, garnish and serve.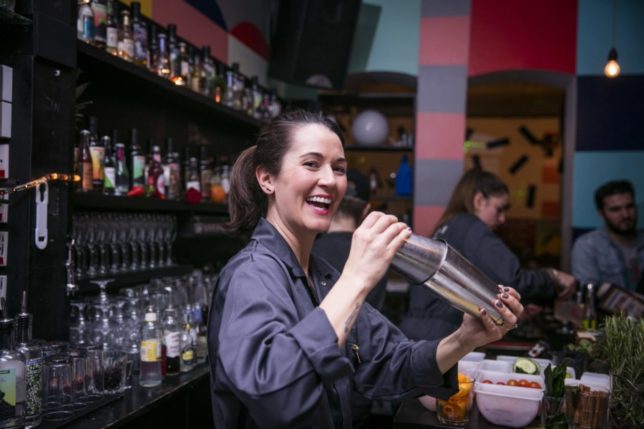 About the expert
Lewisham-based female founder and drinks aficionado Steph DiCamillo, found herself out of work at the start of the pandemic; a home side hustle turned into a business opportunity and in November 2020, Cocktails by Mail was launched after months of tough kitchen tasting research
Recognising the need for quality cocktails at home, Steph set about developing quality eco-pouch cocktails that could be delivered through the mail. Cocktails By Mail are purpose-led – the first cocktail delivery company in the UK to use biodegradable pouches alongside 100% recyclable outer cardboard packaging.
Before starting Cocktails by Mail, Steph worked for Atom Brands as the Global Advocacy Manager, although she was best known as the Boutiquey Gin Ambassador and Icons of Gin, Ambassador of the Year 2019. Prior to this she was shaking Margarita's at the East London cocktail bar Bad Sports and pulling pints in a west London pub. She's probably the only American you'll meet who can make a great cocktail and change a cask ale barrel.