Bakers, cooks and foodies, gathered on Saturday 8th June for the 7th annual Galvin Tarte Tatin Competition. Michelin-starred chefs, Chris and Jeff Galvin are famed for their mouth-watering tarte tatin and each year invite food enthusiasts to perfect their own tarte tatin creation, submitting their entry for judging by Chris, Jeff and a panel of high-profile foodie judges.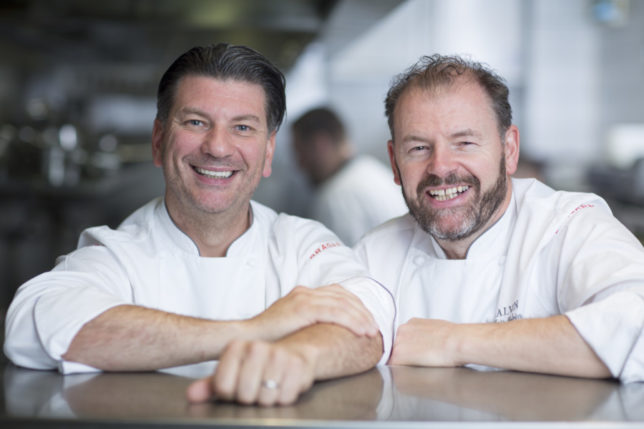 The judging took place at the finals held at Galvin La Chapelle and Galvin HOP Bistrot & Bar in Spitalfields on Saturday 8th June, when 10 shortlisted bakers presented their classic French dessert for scrutiny by the judges. This year, Chris and Jeff were joined by Sunday Brunch presenter Simon Rimmer, top food influencer Clerkenwell Boy, food critic Richard Vines, Pastry Chef Graham Hornigold and food writer Felicity Spector in the judging room.
10 of the gloriously sticky-sweet, indulgent and mouth-watering French tarte tatins were sampled and Jonathan Barton from Maidenhead was crowned Galvin Tarte Tatin 2019 champion, winning tarte tatin for life, a trophy, his name engraved on a traditional copper tarte tatin dish displayed in Galvin La Chapelle, a £100 Galvin gift voucher, a Magnum of Galvin Champagne, as well as the Galvin's cookbook, 'Galvin a Cookbook de Luxe.'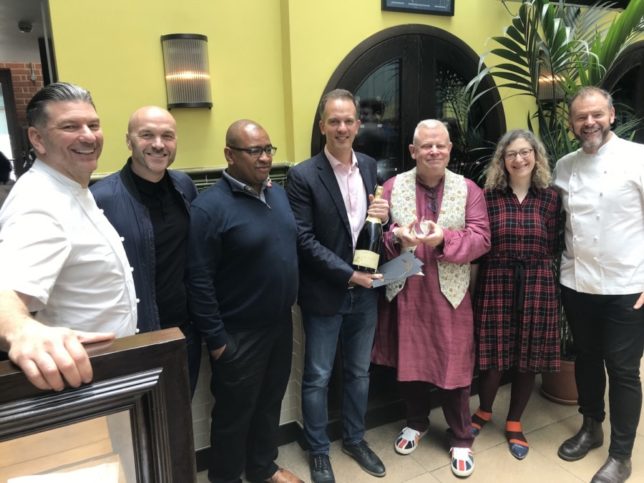 Newly crowned Galvin Tarte Tatin 2019 champion Jonathan Barton, said: "It's been a great day, I'm thrilled to have won! A big thanks to Chis and Jeff Galvin for hosting such a fantastic event."
Commenting on the competition and winner, Jonathan Barton, Chris Galvin commented: "This year we received well over 40 entries of astounding quality. Jonathan's tarte tatin was well balanced with a great buttery pastry – really delicious!"
Chris and Jeff have long since championed this traditional French dessert, passionately perfecting the recipe and serving the most stunningly-fantastic tarte tatin daily at Galvin La Chapelle in Spitalfields.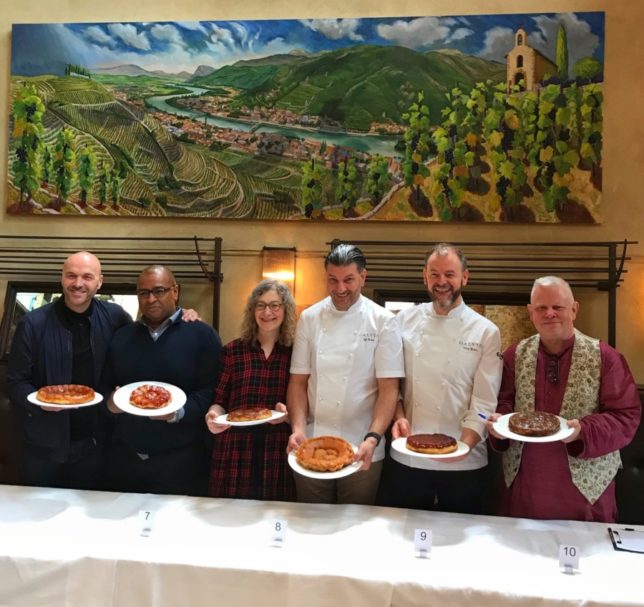 The secret to the perfect Apple Tarte Tatin
Chris Galvin says the secret to the perfect Tarte Tatin is crisp pastry and care over your apples – a real love of the dish always makes a difference too!
"We always make this dish in celebration of our nan," says Chris, "who was a terrific cook and always made pies with the apples she grew in her garden. Our tatin has a great depth, a lovely crispy base and slowly cooked apples – I never tire of it. We couldn't possibly change the recipe – it would cause anarchy in the restaurants."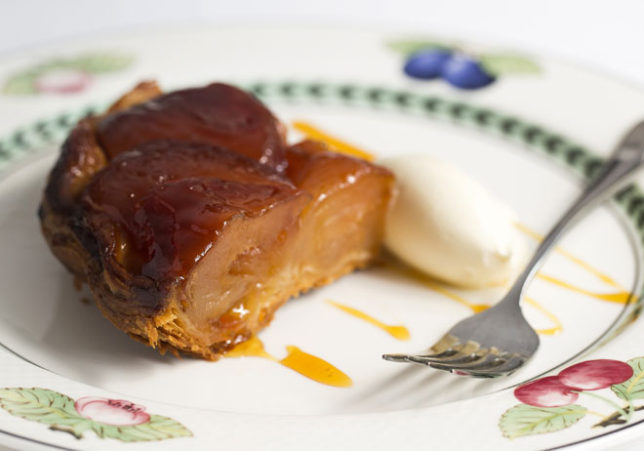 For those wishing to bake their own perfect tarte tatin, check out the recipe below for the Galvin Tarte Tatin with crème Normande
Ingredients
For the tarte tatin:
7 Braeburn apples, peeled, halved and cored
120g of puff pastry
110g of salted butter, softened
130g of caster sugar
For the crème Normande:
120ml of crème fraiche
40g of icing sugar
1 1/2 tbsp of Calvados
Method:
Begin by preparing the base of your tart. On a lightly floured surface, roll out the puff pastry to a 21cm round. Using a fork, prick the pastry all over then leave in the fridge to rest for 40 minutes
Preheat the oven to 160°C/gas mark 3
In a 20cm ovenproof frying pan – or Tarte Tatin mould, if you have one – spread the softened butter in an even layer, followed by the caster sugar. Arrange the apple pieces over the sugar, standing on their sides, with two halves lying flat in the centre of the dish
Remove the pastry round from the fridge and lay it carefully over the arranged apple halves, tucking any overhanging pastry edges down the sides of the pan. Place the pan on the hob and caramelise the sugar over a medium heat for approximately 10 minutes, before transferring to the preheated oven. Bake for 90 minutes
Meanwhile, make the crème Normande. Combine the crème fraîche, icing sugar and Calvados together in a bowl and mix well. Cover with cling film and refrigerate for 1 hour before serving
Remove the Tarte Tatin from the oven and leave to cool for at least 30 minutes, before turning out onto a chopping board. Cut into 4 portions and serve with a generous spoonful of the crème Normande