Sam Katterfield, Senior Editor for travel search platform HolidayPirates, shares his top tips on the ten best national parks and private reserves, to visit this year.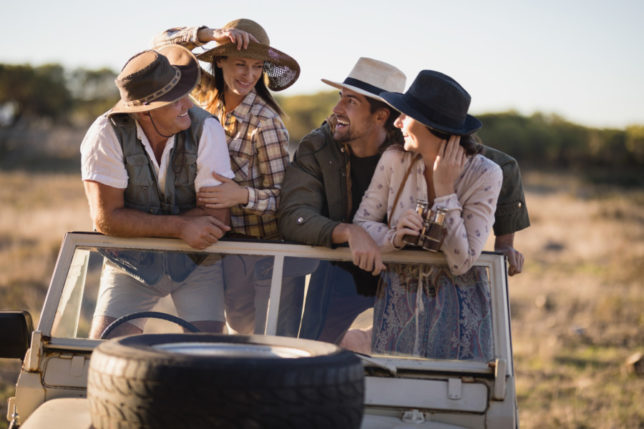 Serengeti National Park, Tanzania
Serengeti National Park, established in 1952, is undoubtedly the best-known wildlife sanctuary in the world, with a resident population of lion, elephant, giraffe, birds, and more. The park, which covers a remarkable space of 14,763 sq km, has a wide variety of accommodations available, from luxury lodges to mobile camps. Depending on what you are on the lookout for, you have the option to stay in one of the three sections in the park, 'endless plains'; 'classic savannah', 'dense bush'. The national park is perhaps most known for its ecosystem, which is one of the oldest on earth, and the migration of over a million wildebeest and zebras from the northern hills to the southern plains every October and November, and then move west in April, May, and June.
Kruger National Park, South Africa
Kruger is one of the largest game reserves in Africa. Situated on the border of South Africa, Zimbabwe, and Mozambique, it is easily accessible from both Cape Town and Johannesburg. A safari tour in its 19,485 sq km park (which is bigger than Israel) gives you the opportunity to sight the Big Five: elephant, lion, rhino, leopard, and buffalo, as well as the Little Five: buffalo weaver, elephant shrew, leopard tortoise, ant lion and rhino beetle. You also have the chance to see the birding Big Six: ground hornbill, kori bustard, lappet-faced vulture, martial eagle, Pel's fishing owl and saddle-bill stork. Kruger Park is a self-drive destination, but there are also guided tour operators.
Maasai Mara National Reserve, Kenya
Maasai Mara is situated in south-west Kenya, and connects with the Serengeti National Park in Tanzania that together form Africa's most diverse and oldest ecosystem. Similar to its smaller brother, the Maasai Mara reserve is worth a visit for a chance to experience the wildebeest and zebra migration in July to October, and if you visit between December to February, when it is much dryer in the region, your chances of encountering the Big cats are increased.
Moremi Game Reserve, Botswana
If you want to go somewhere a bit more remote and exclusive, then Moremi is definitely the reserve for you. Located within the UNESCO listed Okavango Delta Game Reserve, Moremi covers around 40% of the reserve, and sees a beautiful balance between water, which is brought about by the annual flood, and wildlife. The Moremi is home to the most endangered species of large mammals: cheetah, white rhinoceros, black rhinoceros, African wild dog, and lion, over 500 bird species, and over 1,000 species of plants.
Hwange National Park, Zimbabwe
Hwange National Park is home to a handful of private reserves that offer good value for money, for example, the Linkwasha Camp in the Linkwasha Concession is worth a visit. The access to the Ngamo Plains provides you with the possibility to get close to herds of elephants, zebras, waterbuck, as well as more unusual species, such as side-striped jackals, honey badgers, and bat-eared foxes, and a big variety of birds.
Madikwe Game Reserve (North West Province)
Due to its broad spectrum of habitats, including mountains, plateaus, seasonal wetlands, bushes, and savannah areas, the Madikwe Reserve accommodates a wide variety of animals. You can get the chance to spot the Big Five here, and there are more than 350 species of birds and insects. The accommodation in the Reserve is varied, but it specialises in private luxury. For example, the Madikwe Safari Lodge or the Makanyane Safari Lodge are equipped with private lodges including a pool and fireplace, and you can even enjoy private morning and evening tours.
Etosha National Park, Namibia
The Etosha National Park is a truly unique experience, and is the most accessible reserve in Namibia. Its main characteristic is a salt pan that is so large, it can be seen from space, but it is also the home to a wide range of wildlife. Spending time around the waterholes, you will have the opportunity to see black rhino, lions, wildebeest, and leopard. This visit for anyone that is patient, because waterhole spotting is all about patience – find a good spot, switch off the engine, and wait…
Singita Grumeti Reserves, Tanzania
Singita Grumeti Reserves shares the western border with the Serengeti National Park. This is the ideal romantic honeymoon destination, as the reserve is the home of just five intimate lodges and safari villas. In addition to enjoying a crowd-free safari, you will be able to enjoy guided nature walks, night drives, hot-air ballooning, and horse riding.
Kidepo Valley National Park, Uganda
Kidepo Valley National Park is located in the wild frontier region of Uganda, and is the most isolated national reserve in the country. It is also the home to some extinct species that cannot be found anywhere else in the region. But Kidepo is not only worth the trip because of its safari drives; it is also a great reserve to enjoy nature walks in and its cultural trails to the Karamojongs and Acholis tribes. In terms of accommodation, if you want high-end, then the Apoka Safari Lodge is your best option, but if you are after a more affordable option, then check out the Kidepo Savannah Lodge or Nga Moru Wilderness Camp.
Masoala Peninsula Wildlife Safari, Madagascar
If you are looking for a true adventure, and something unique, then a safari on Madagascar could be for you. There are a couple of options for you, but if you are interested in a rainforest safari that will provide viewing of lemurs, chameleons, and a wide variety of bird species, then the Masoala Peninsula is a good option. The Masoala Peninsula can only be reached by boat, which you can take from the capital of Antananarivo.
About the expert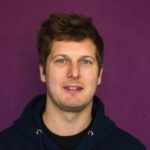 Sam Katterfield is the Senior Editor UK and in-house travel expert for HolidayPirates – one of Europe's fastest growing, free-to-use, travel search platforms and apps. Holidaypirates works with providing users with the best international value for money international travel deals. Since its inception in 2012, the company has grown into an internationally renowned travel portal, with a following of over 10 million on Facebook and 900,000 newsletter subscribers, achieving 30 million monthly page visits, 10 million app downloads, and having launched their services across 10 countries in seven different languages. For more information please visit www.holidaypirates.com