"I would put coriander seeds in everything if I could get away with it! In my mind they are good wherever you would think to add lemon, so here one of my favourite cakes has had a reinvention using both."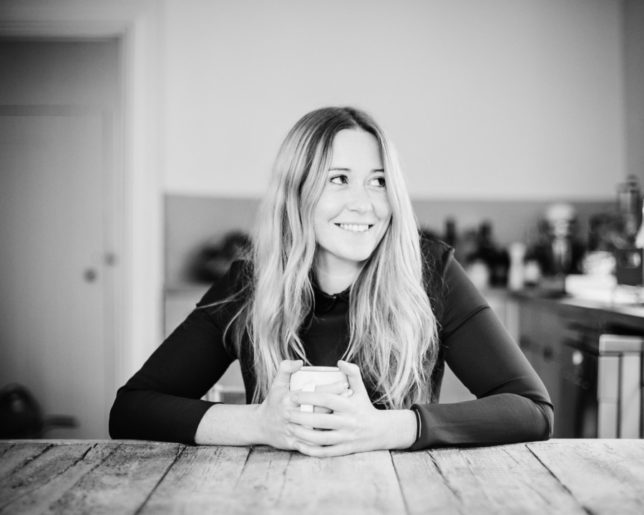 PREPARATION TIME: 20-25 MINUTES | COOKING TIME: 50 MINUTES | SERVES 8-10
Ingredients
200g unsalted butter, at room temperature
200g golden caster sugar
4 medium-sized organic eggs
150g white spelt flour
2 unwaxed lemons, zested and juiced
6 tbsp runny honey
1 tbsp coriander seeds, toasted and crushed to a fine powder
1½ tsp baking powder
150g ground almonds
FOR THE SYRUP (OPTIONAL)
½ a lemon, juiced
½ tbsp honey
1 tbsp coriander seeds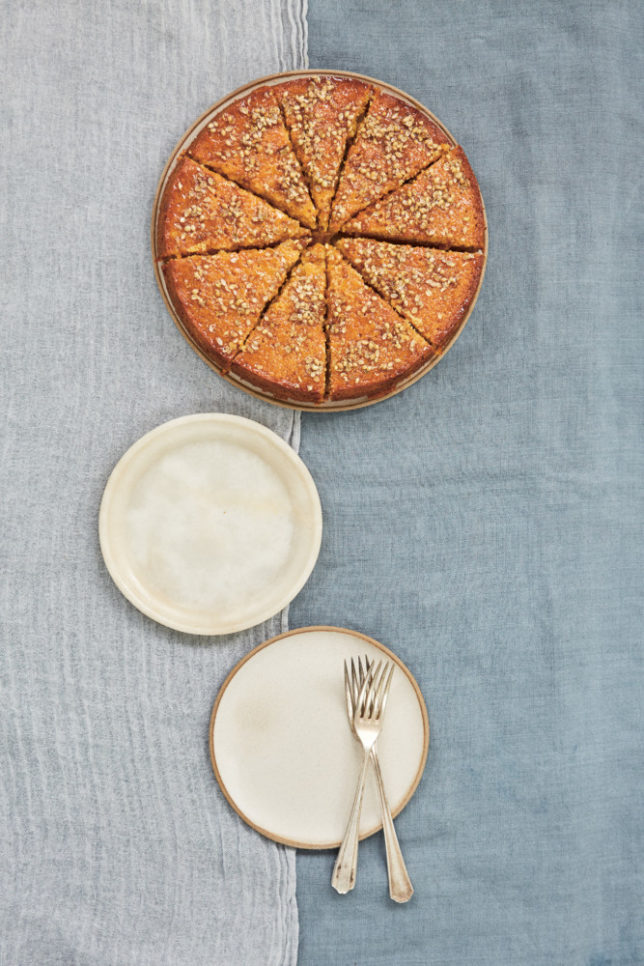 Method
Preheat your oven to 190°c or 170°c fan.
Grease a 24cm cake tin with a little butter, then line it with greaseproof paper.
First, beat the butter and sugar together in a large mixing bowl until light and fluffy.
You can do this in a stand mixer or with a handheld whisk if you like.
Crack in one egg, add a tablespoon of flour and beat until mixed in, then do the same with the other three eggs. Stir in the lemon zest, lemon juice and honey.
In a separate bowl, mix the ground coriander seeds, remaining flour, baking powder and ground almonds together with a whisk until there are no lumps.
Mix the dry ingredients into the honey mixture until everything is combined.
Spoon the mixture into the lined tin and smooth out the top.
Bake in the preheated oven for 50 minutes, until golden brown on top. The honey will make it brown quicker than a normal sponge cake, so if needed cover the tin with foil to stop the top browning any further.
When the cake is done, remove it from the oven and leave to cool in the tin before turning out and slicing.
If you want to add the syrup, gently heat the lemon juice, honey and coriander seeds together in a small pan then pour or spoon over the cake while both the cake and syrup are still warm. It's sweet, heady and not at all savoury.
This recipe is from The Modern Cook's Year by Anna Jones, published by 4th Estate. It also appears in From Beder's Kitchen, a charity cookbook containing a collection of recipes and reflections from amazing foodies around the world including head and executive chefs at some of the UK's leading restaurants; MasterChef winners; TV chefs; food bloggers; nutritionists; best-selling authors; a Great British Bake Off winner and mental health advocates. There are 90 contributors in all, who have donated recipes and shared their personal experiences and words of advice about looking after their mental health and how food has played a part in that.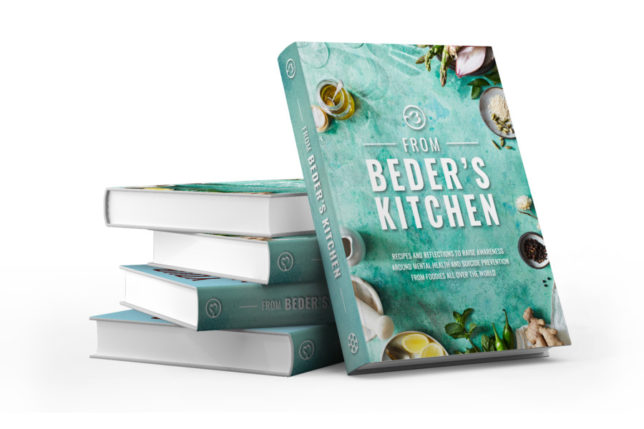 From Beder's Kitchen is £22.50 at www.beder.org.uk, Harrods, Whole Foods Kensington, Daylesford Organic Farm Shop and Virgin Megastore (Al Maryah Island, Dubai Marina Mall, Yas Mall, Dubai Mall, Mall of the Emirates).
Click here to read the article by Razzak Mirjan, Founder of Beder, to find out more about the charity and cookbook.