Apothecary is a unique Shoreditch Japanese restaurant with a decadent dining room to enjoy Japanese-inspired small plates and a dedicated cocktail bar for late night revelries with live DJ sets and Shoreditch vibes, all in a beautiful old East London setting.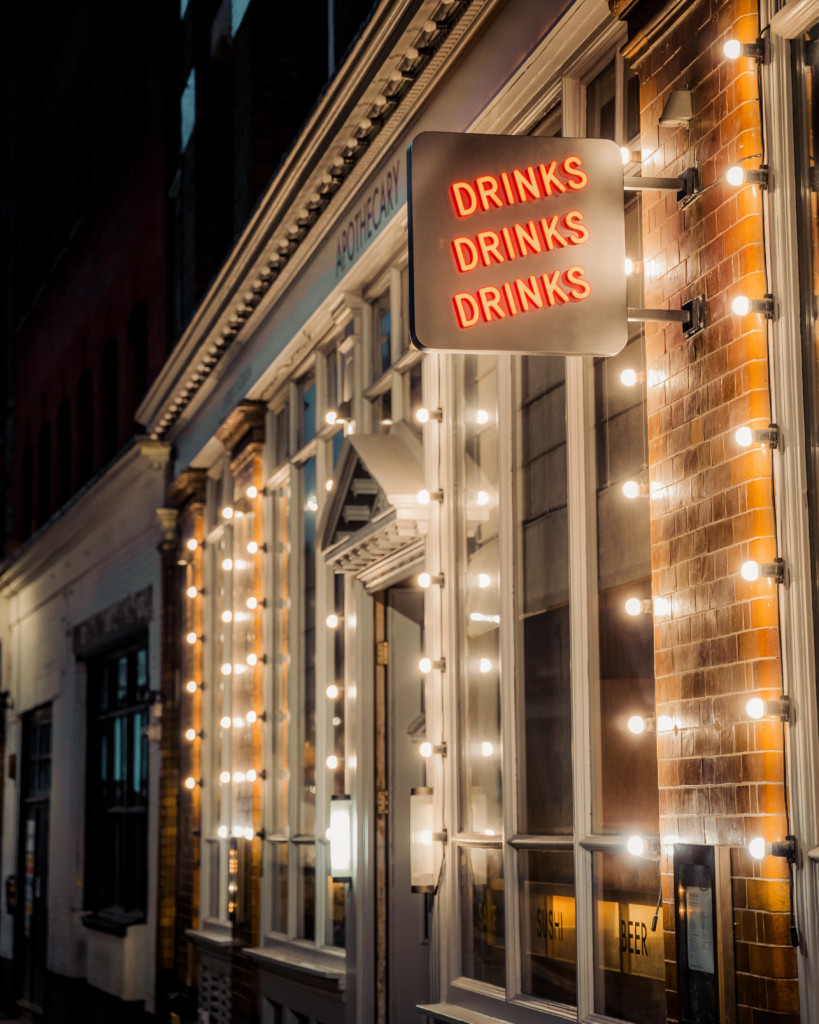 The venue's name is a nod to the heritage of the building which historically housed an old Victorian warehouse and apothecary. The venue was also the site of one of Shoreditch's original destination bars, Cantaloupe, and now inspired by Japanese izakayas, the bar is at the heart of the venue.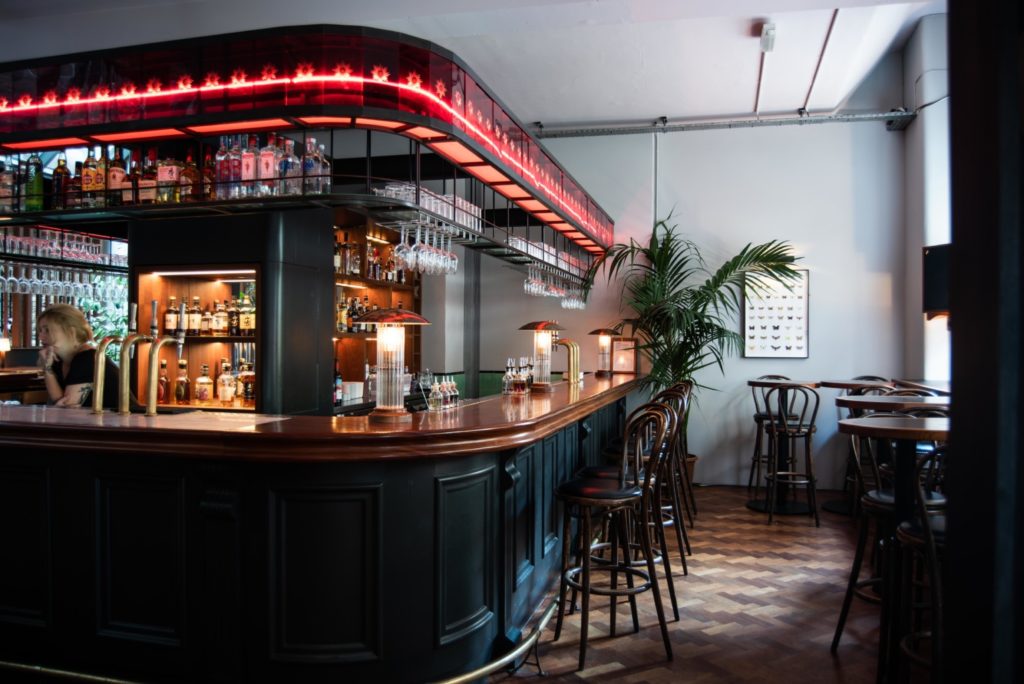 Sultry lighting and secluded alcoves combine with an open fireplace and cosy banquette seating to make Apothecary the ideal Shoreditch destination for creative cocktails, convivial dinners, light lunches and weekend brunch.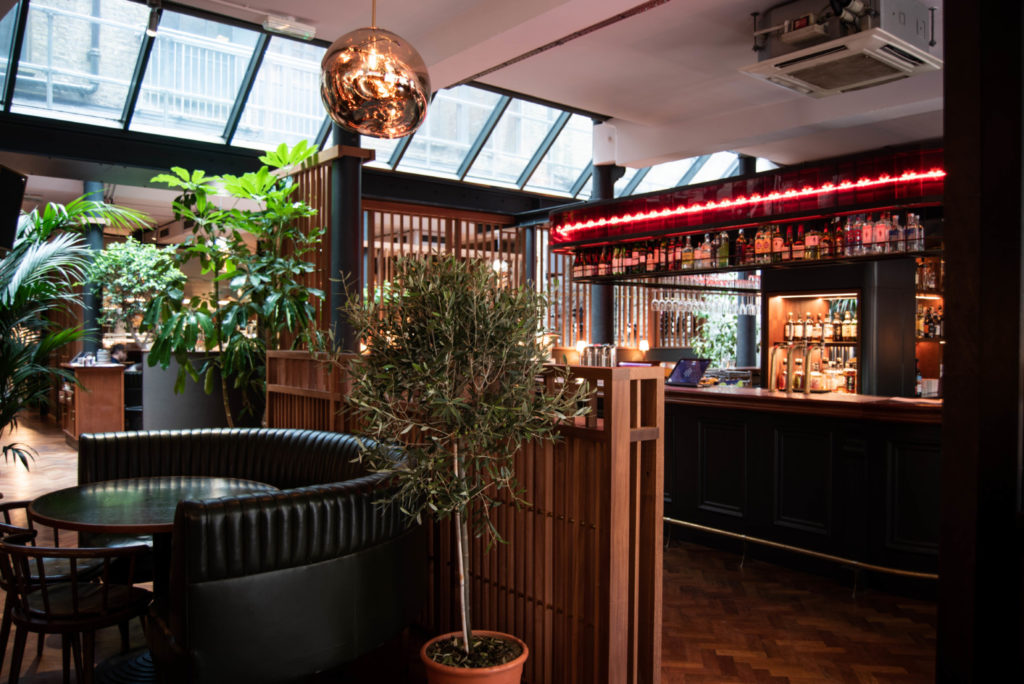 Bespoke sapele wood screens in Apothecary's dining room are influenced by the simplicity and elegance of traditional Japanese woodwork techniques and allow guests to connect with neighbouring tables, as well as the theatre of the open kitchen.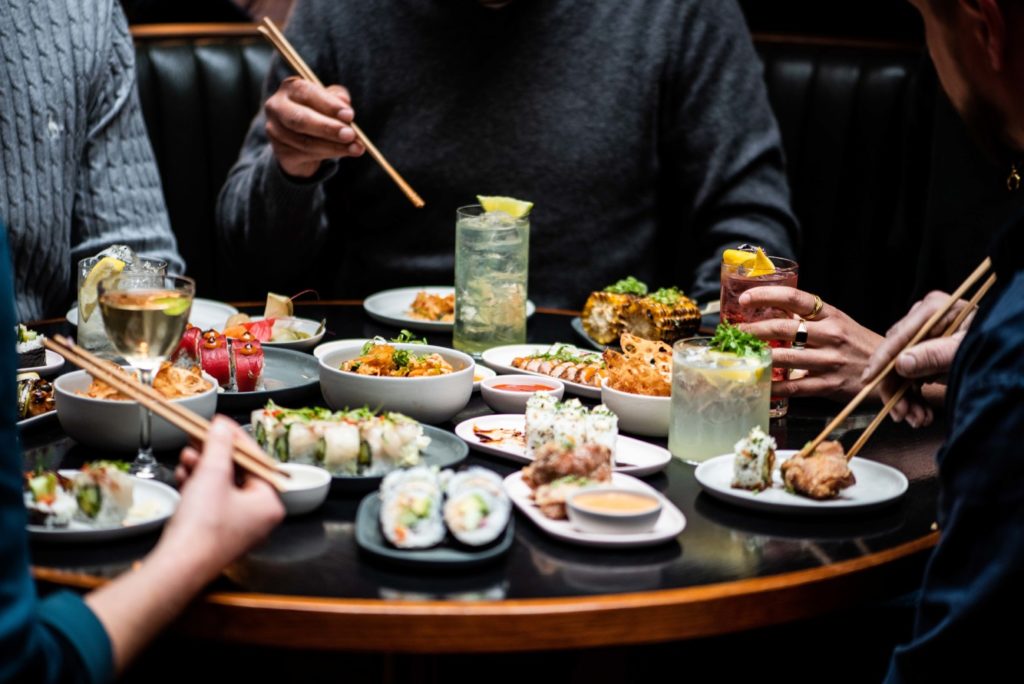 The Apothecary Bar specialises in innovative cocktails with the bar team using Asian ingredients to give classics an Apothecary twist and to create a unique selection of house serves. The drinks list also showcases Japanese whiskies, sake (served both hot and cold), umeshu plum liqueur, wine and a selection of local and Japanese craft beers. Highlights include Zen Garden made from Roku gin, green tea, shiso and lime.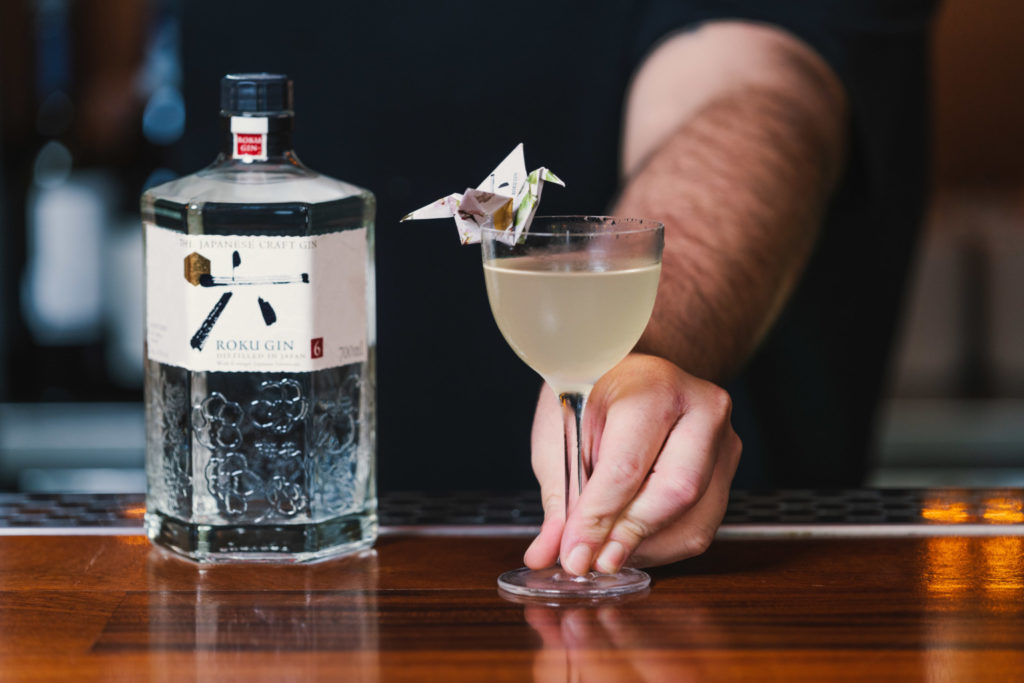 Although they are happy to make any classic cocktail Apothecary has a long cocktail list with 12 unusual and inspired cocktails. The Better Not Bitter is made with Makers Mark Bourbon, Averna amaro, nectarine liqueur, lemon, and egg white. It is a complex yet fruity take on a classic sour. For those wanting a lighter version of a Japanese Whisky, the Apothecary Highball of Toki Japanese Whisky, peach, elderflower, citrus stock, and Franklin and Sons soda is a great choice.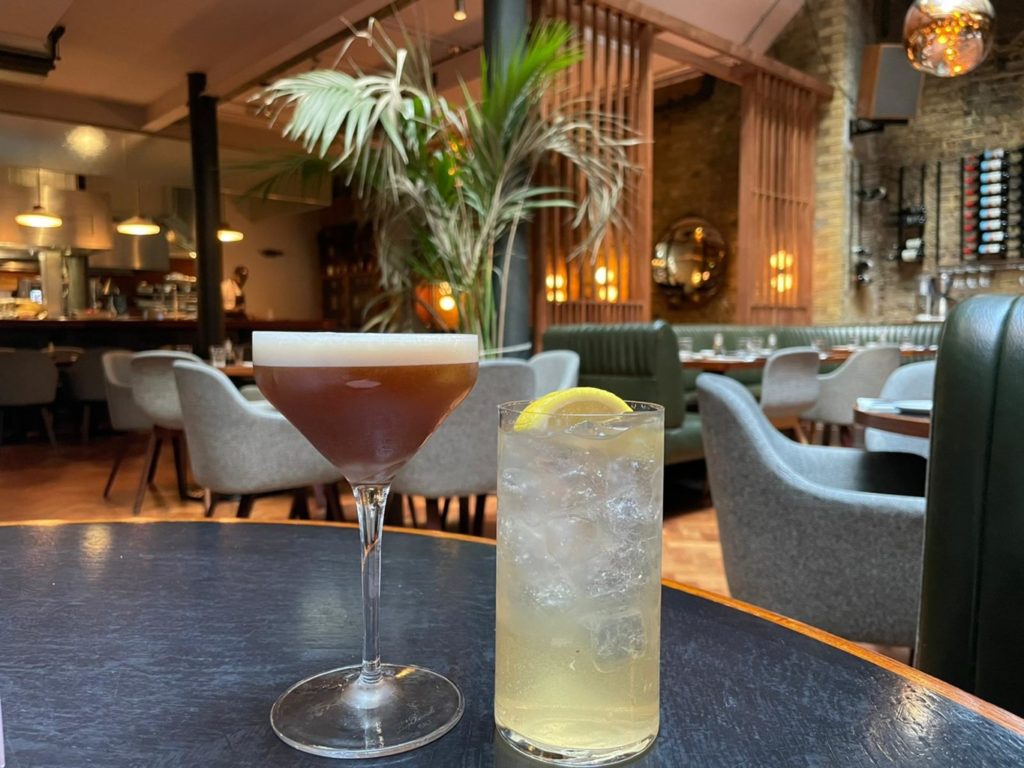 The all-day menu at Apothecary offers Japanese-inspired snacks and small plates, including signature dishes from the robata grill, tataki, tempura, sushi rolls and sashimi, as well as Hirata steamed bun sliders.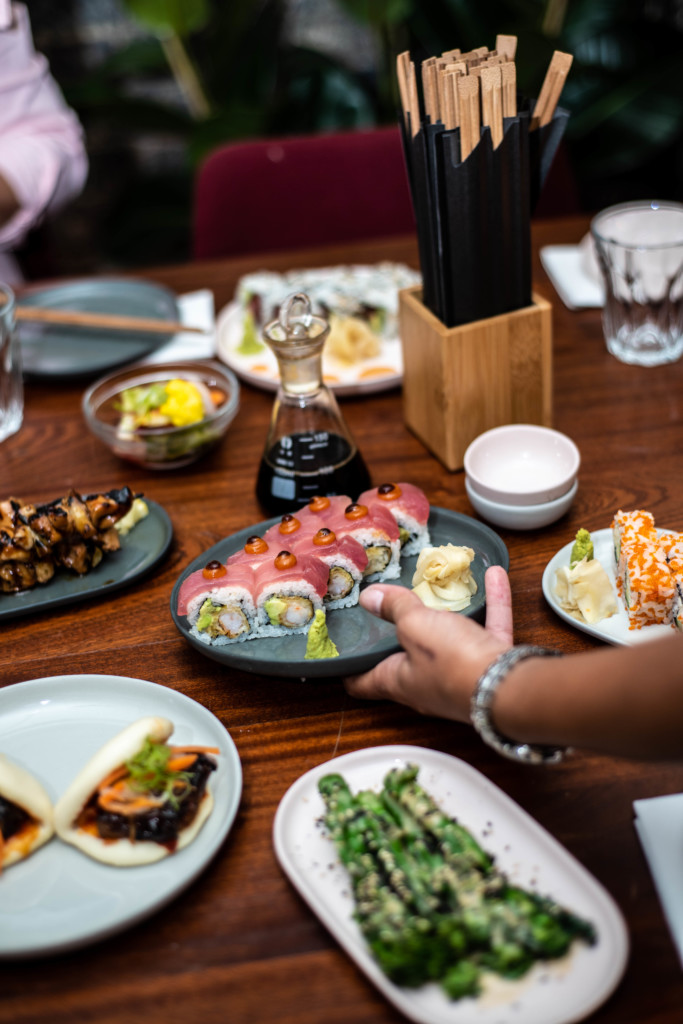 Slow cooked pork belly bun with pork gochujang, lime mayo, pickles and lettuce may be a small bun but it had a large spicy twist and is a wonderful hirata bun for those who like heat.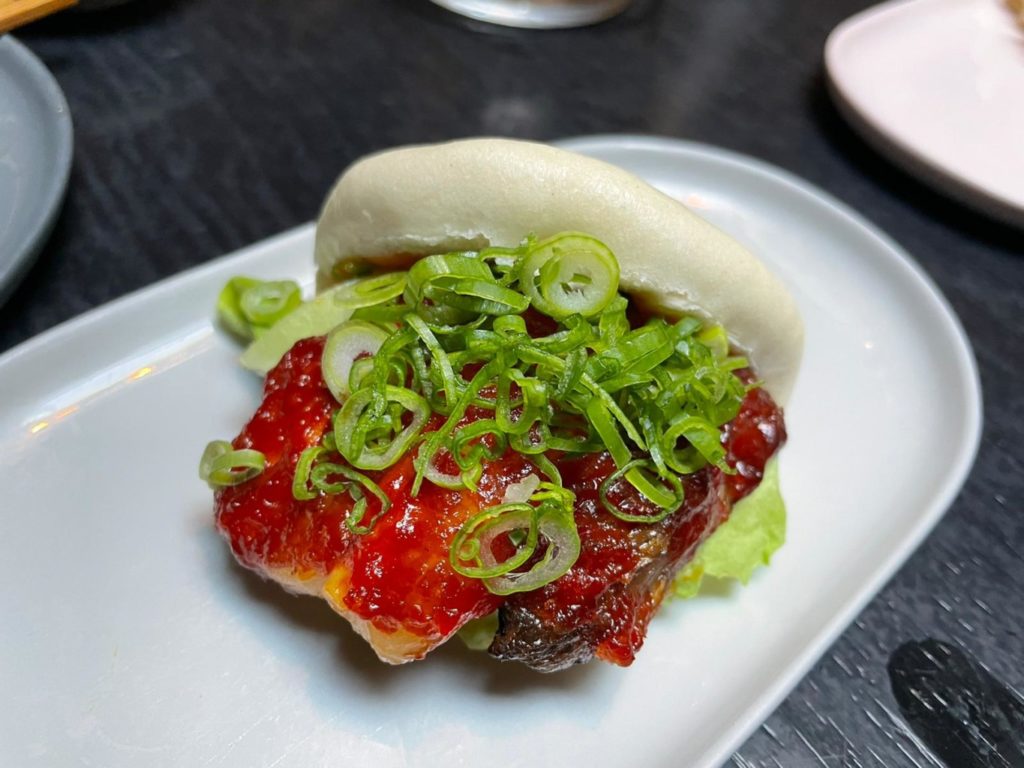 Crispy Soft Shell Crab provides an alternative heat in the form of a jalapeño chilli, lime and coriander. The crab itself was very fleshy with a decent portion of white meat.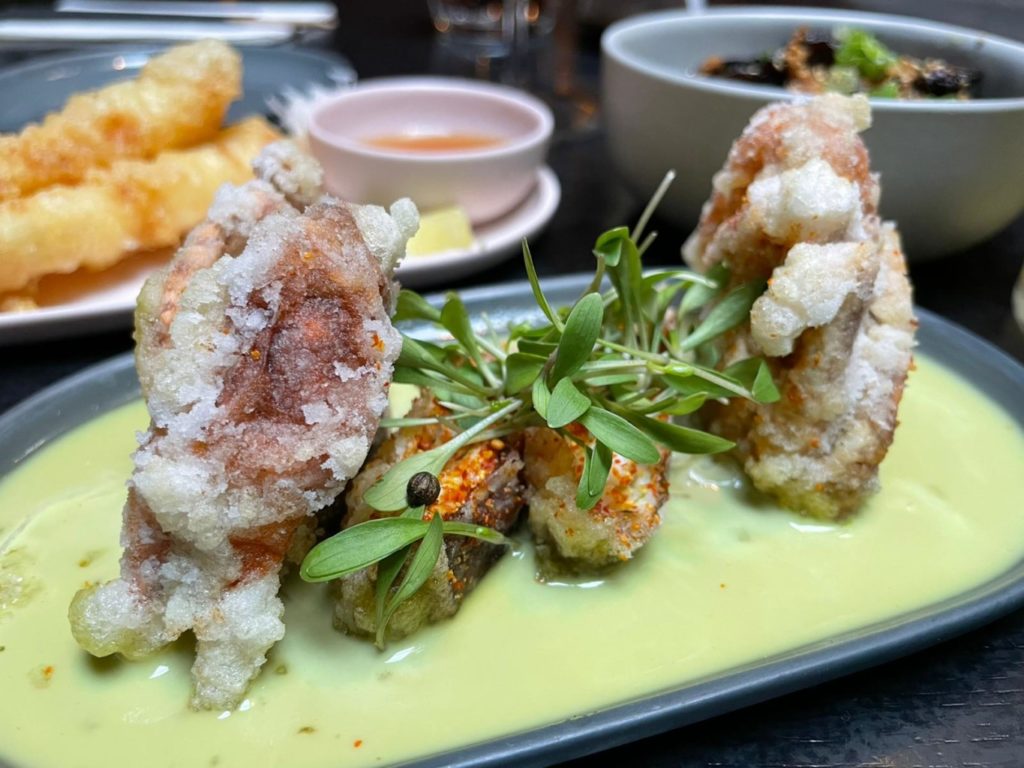 Crispy Prawn Tempura came as three prawns in a thicker batter than most but was so comforting and was lightened by the tempera vinegar accompaniment.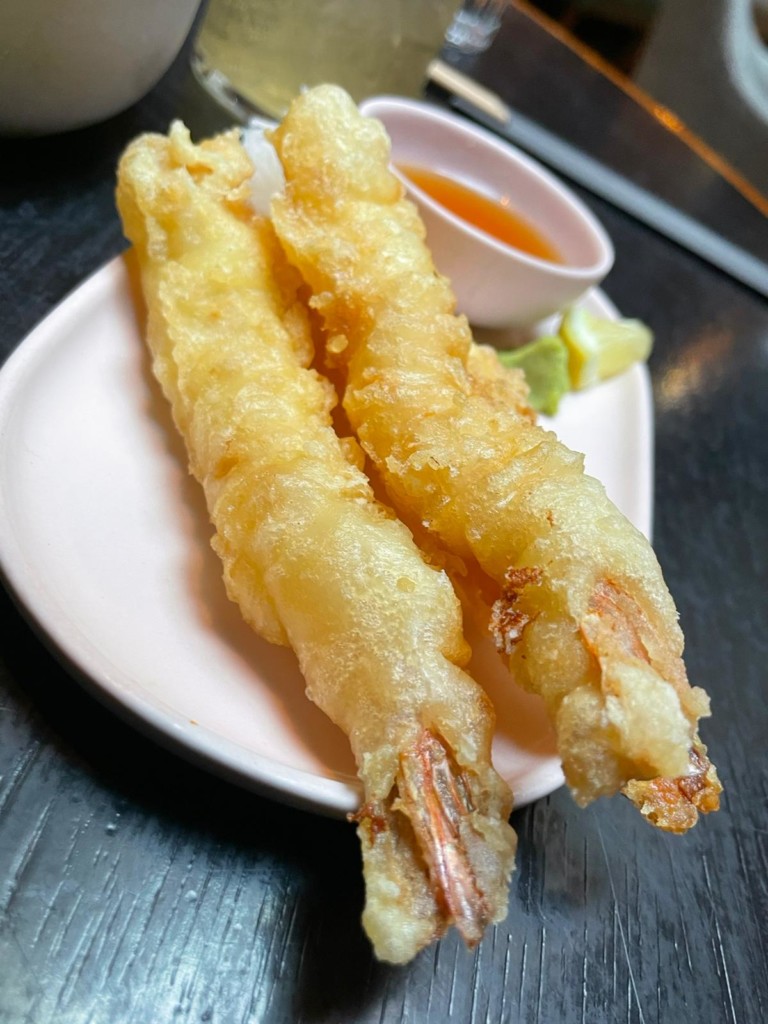 Miso Glazed Aubergine was one of the favourite dishes on the menu. Crispy skin with a contrasting soft centre glazed in a generous coating of miso.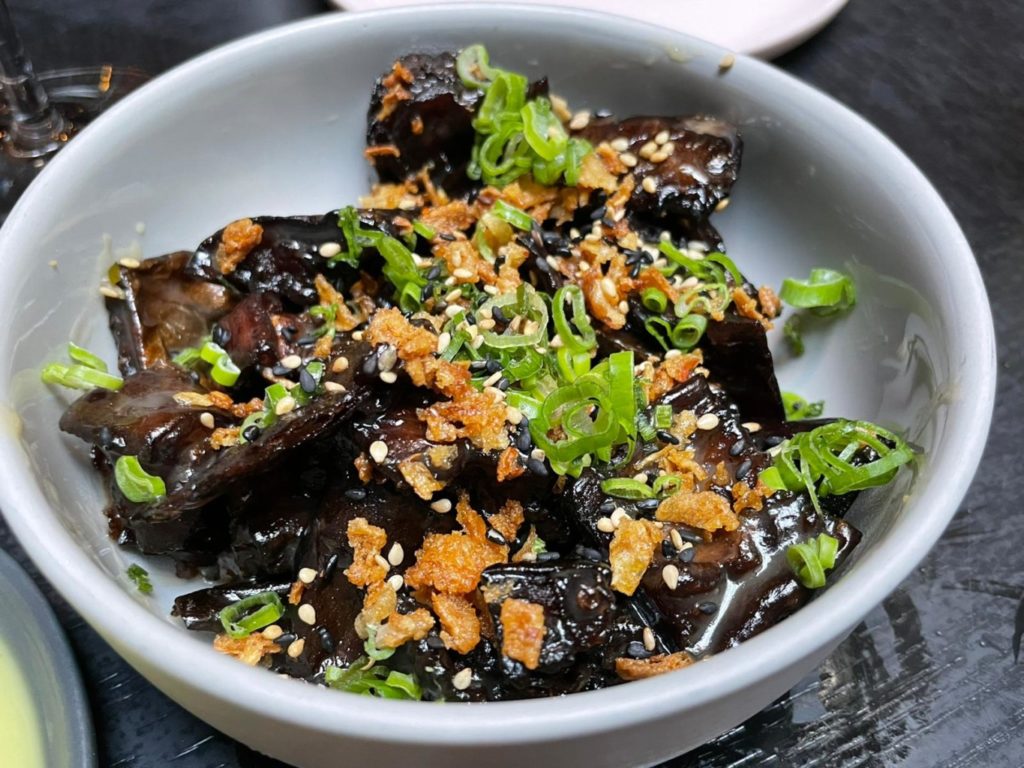 For those who like the Robata grill, there is plenty of choice. If you can't decide we highly recommend the Skewer Plate which gives you the option of chicken, sweet potato and pork belly all on one plate. Our favourite was the pork belly which is truly melt-in-the-mouth succulence on a skewer.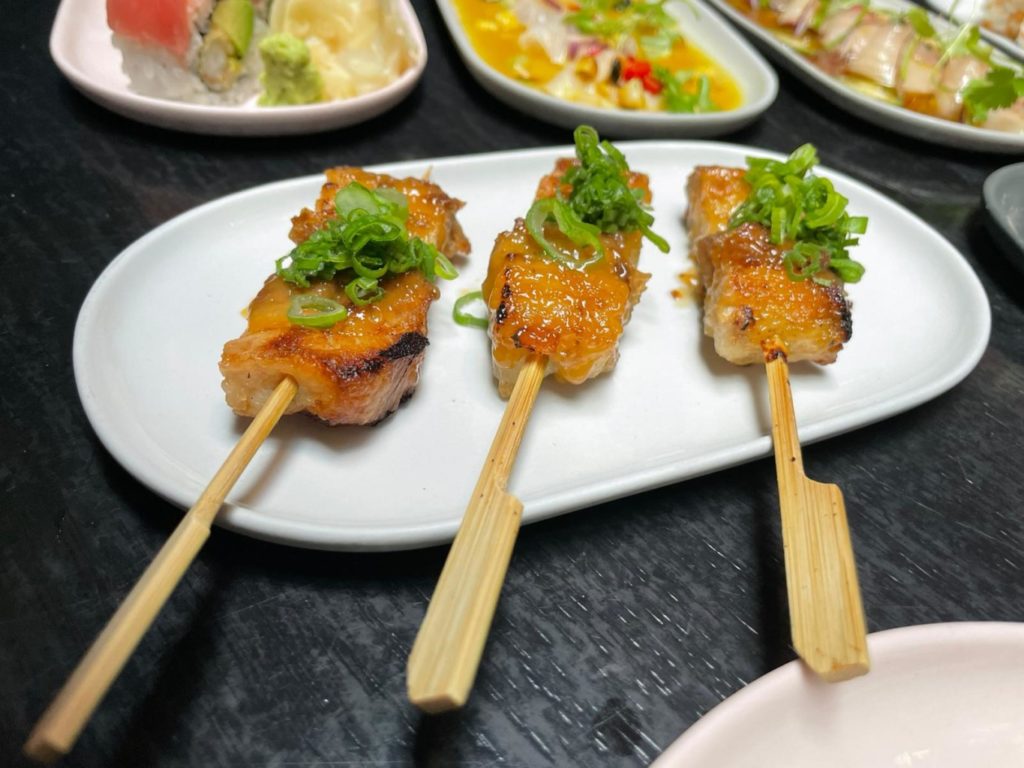 For those who don't want the heat of the pork belly bun or jalapeño but do want an explosion of flavour in each bite, then the Spiced Duck Breast is one to try. Beautifully spicy but not too hot, this duck was perfectly cooked on the Robata grill.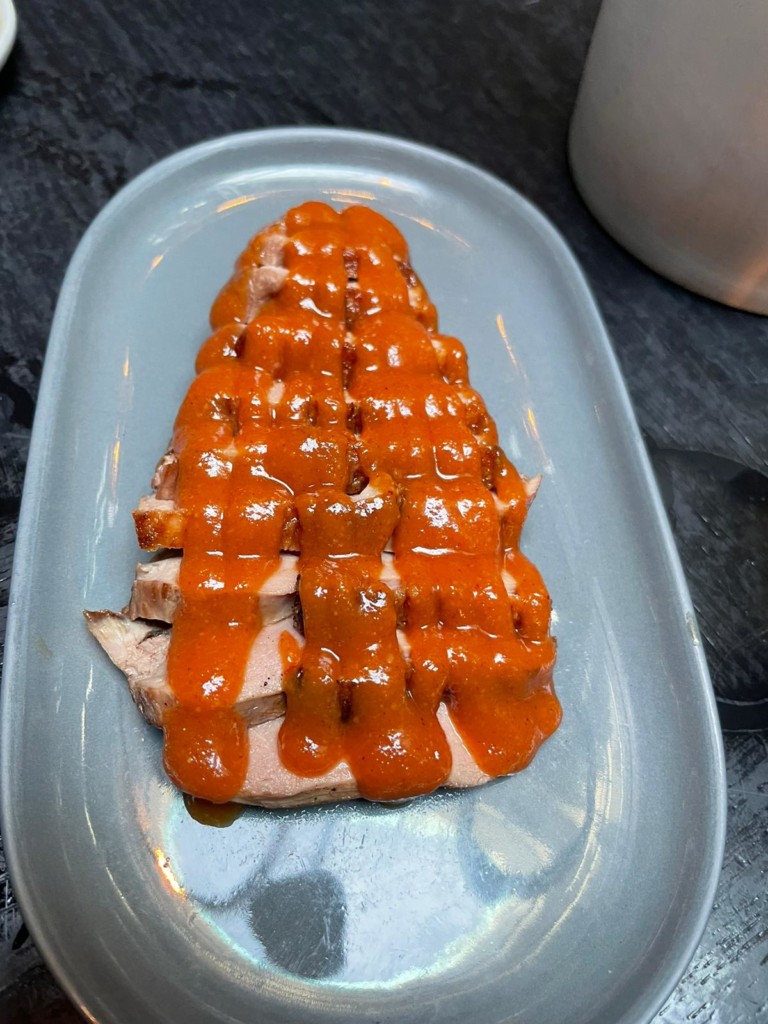 As Summer sets in it's always good to have a few raw dishes on a menu so you can keep it light. These dishes really surprise and delight. Our favourites include the Yellowtail Tiradito which is a wonderful combination of yuzu soy, truffle oil, jalapeño and coriander cress.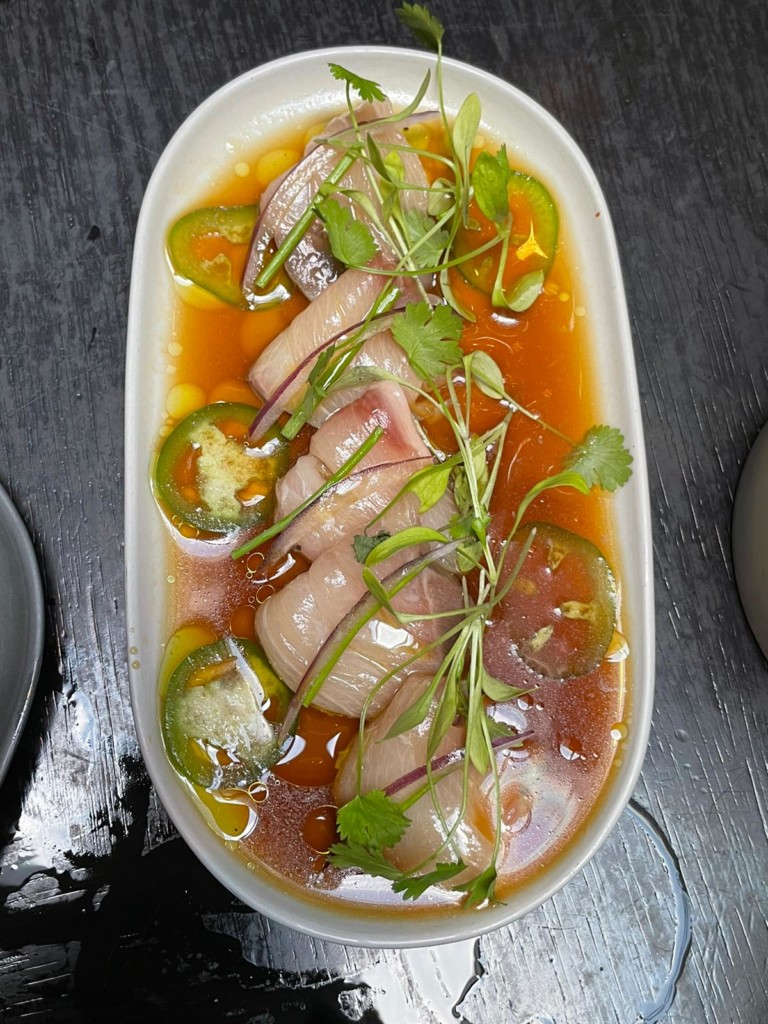 Another favourite was the Seabass Ceviche with chilli, lime and coriander cress. A pleasant surprise was the blackened sweetcorn that added texture and crunch to a light and refreshing dish.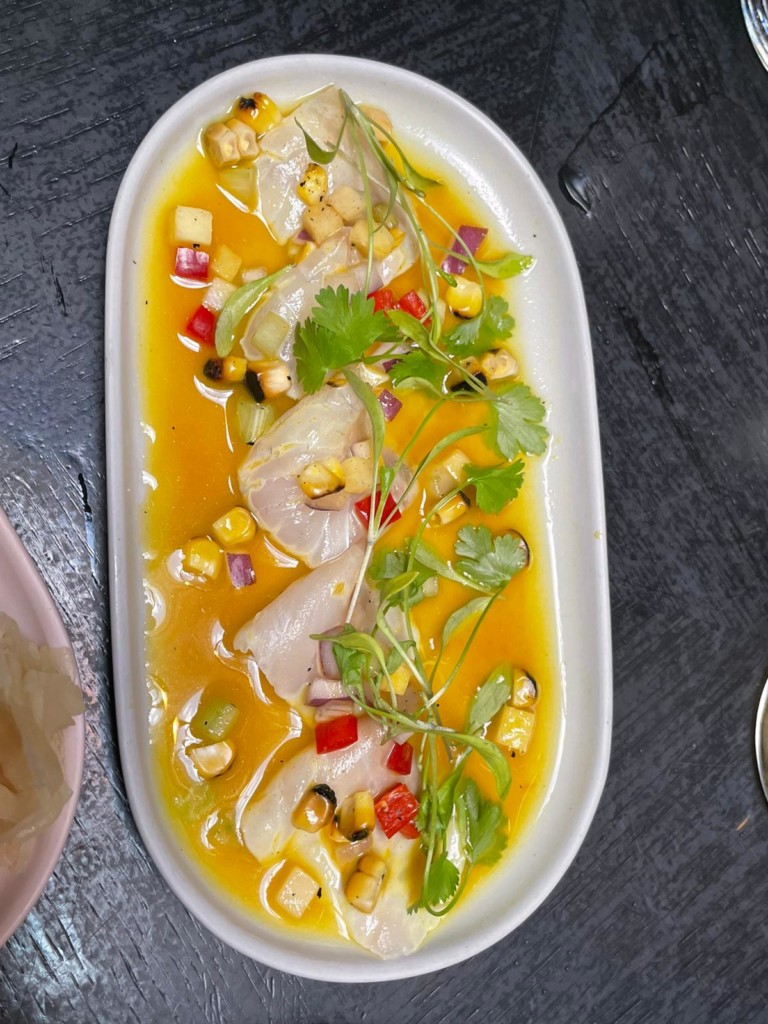 A popular sushi roll – and we can see why – is the Spicy Tuna Dragon Roll with prawn tempura inside and tuna on the outside with spicy mayo and sesame.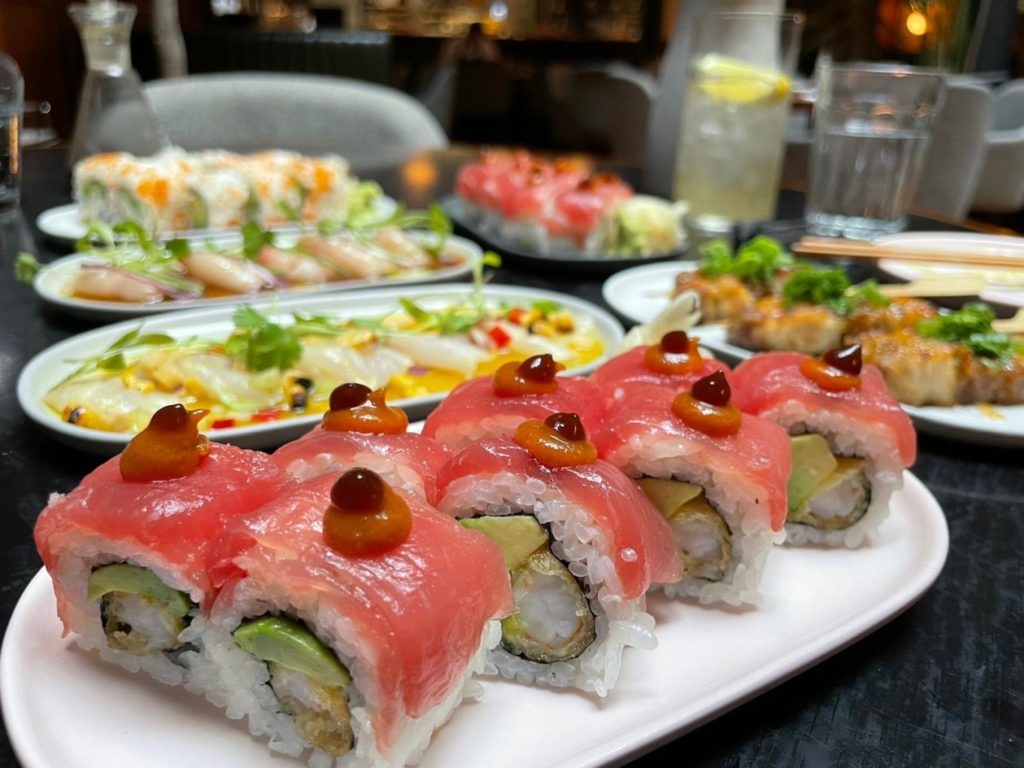 Chirashi Lucky Roll is the chef's selection of fish and it's all cooked so perfect for those new to sushi or pregnant ladies who are avoiding raw fish.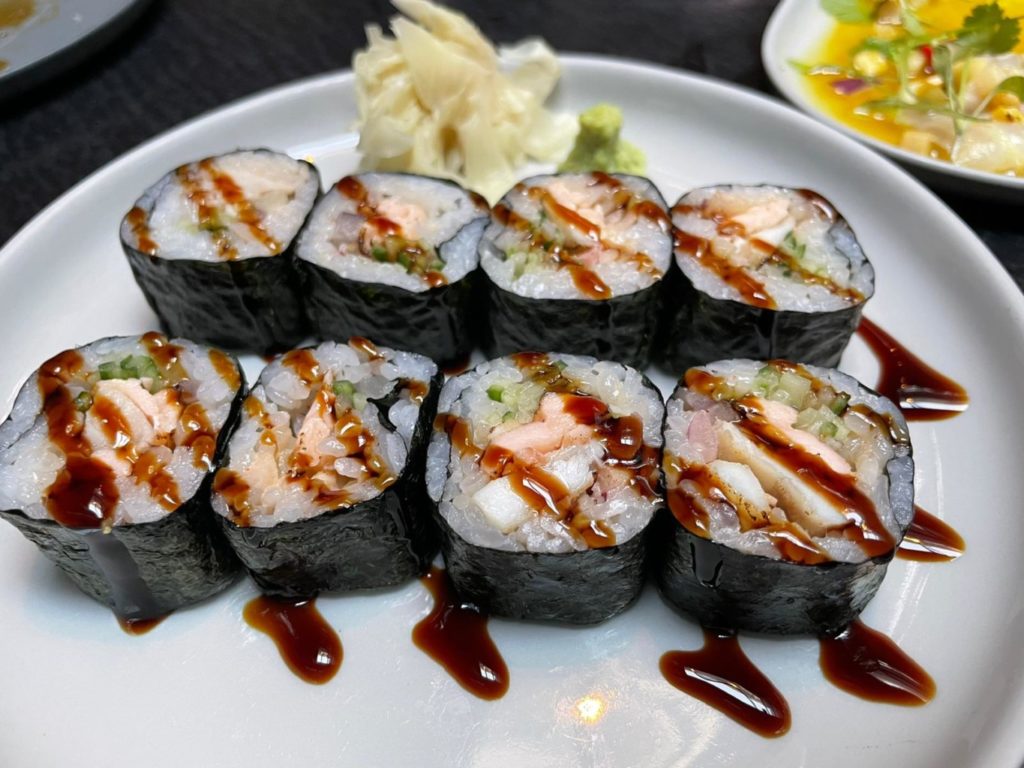 If you want to be transported to the British seaside, then this twist featuring Cornish Crab is one to try. The Cornish Crab Sushi Roll is filled with avocado, Cornish crab and mayo and coated in masago. Very fresh with an explosion of flavours on the palate.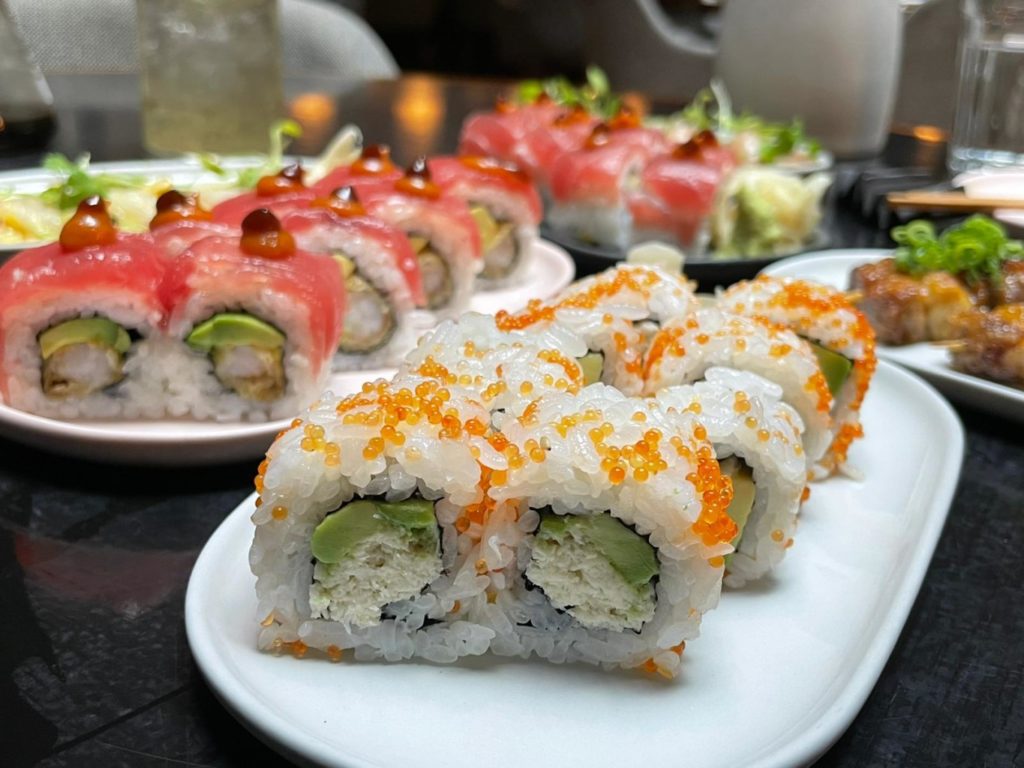 Yuzu baked cheesecake is a great dessert choice but there are plenty of ice cream flavours to choose from instead. Try miso caramel, black sesame, apple and matcha or go lighter with a sorbet such as passionfruit or cherry.
Apothecary offers brunch from 12pm to 2pm on Saturdays and 12pm to 4pm on Sundays, with the option to upgrade with free-flowing Bubbles or Cocktails, including Apothecary's take on the Bloody Mary made with a red wine reduction and 'yuzu kosho' chilli.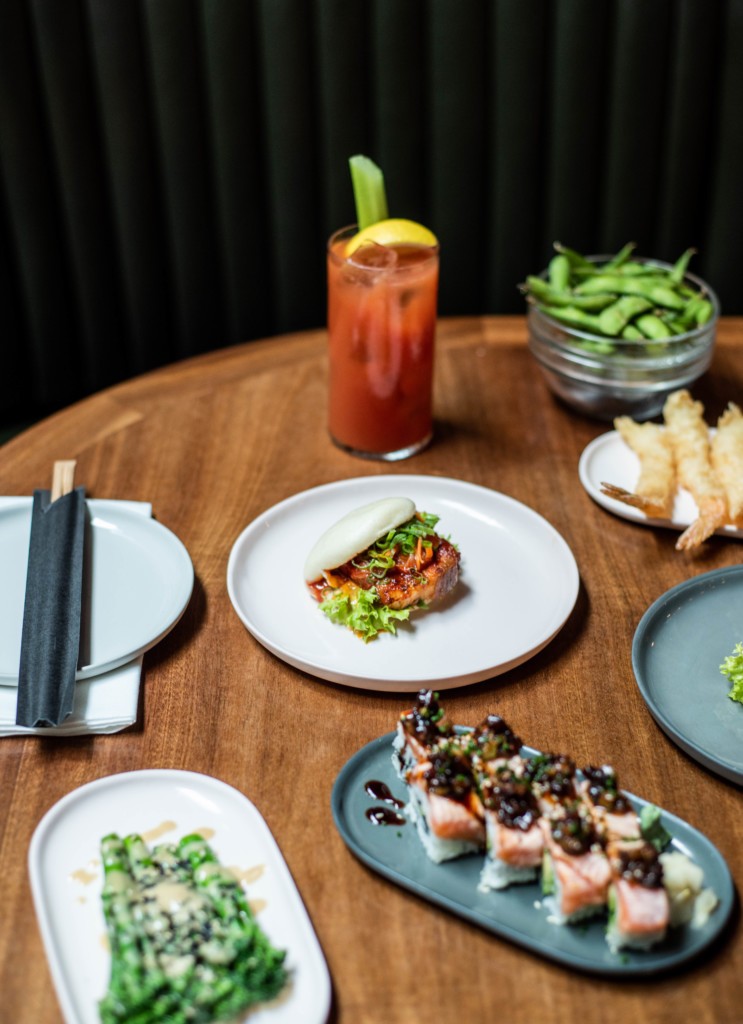 Guests start brunch with a complimentary arrival drink & snack and then choose from a selection of sharing sushi for the table, skewers from the robata, hirata buns and tempura or yakisoba noodles. To finish there is a choice of ice creams & sorbets, including Black Sesame or Miso Caramel ice cream.

Brunch at Apothecary is £35 per person, plus an optional £25 per person for free-flowing cocktails over the one-and-a-half-hour brunch session.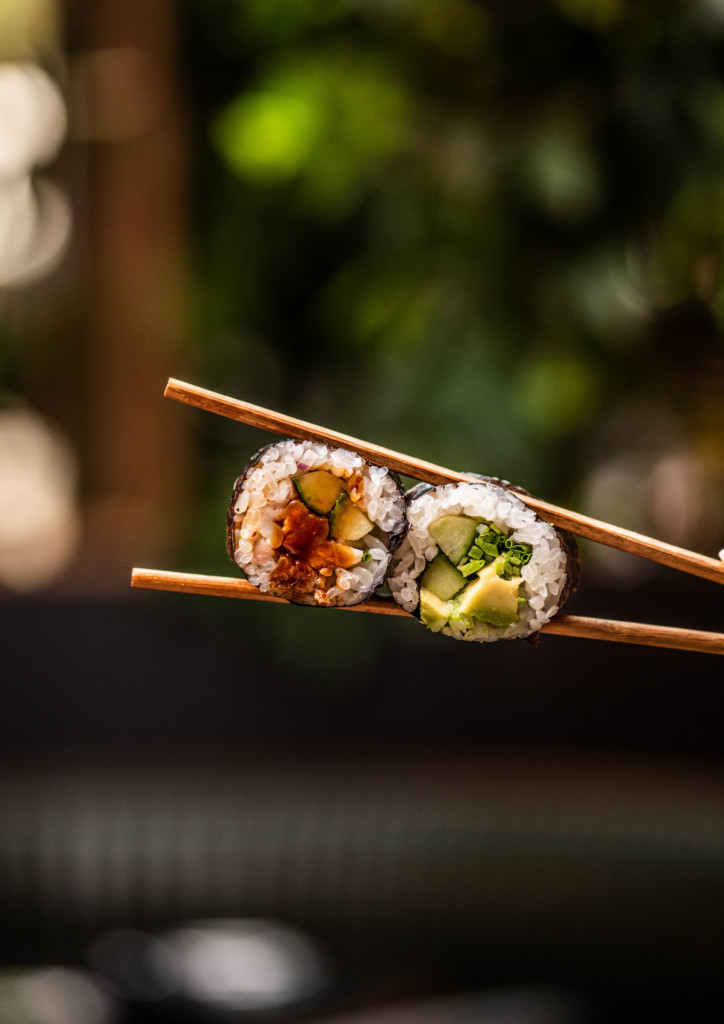 Apothecary is located on Charlotte Road, a short walk from Old Street & Shoreditch High Street stations. The restaurant accommodates over 130 covers and takes bookings for parties of all sizes. Walk-in drinkers and diners are welcome.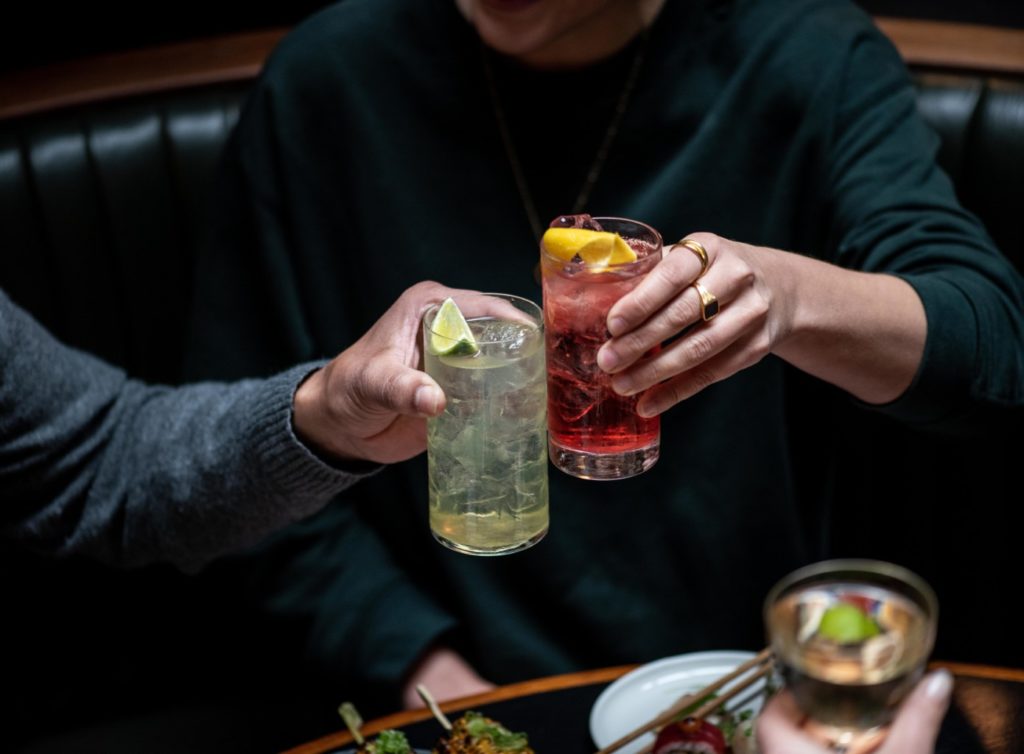 Apothecary is currently open six days a week and is closed on Mondays. It is open on Tuesday, Wednesday & Thursday at 12 midday to 11pm; Friday & Saturday at 12 midday to 12 midnight and Sunday at 12 midday to 8pm.

Inspired by the drinks, flavours and relaxed vibe of modern Tokyo izakayas and traditional East London taverns, Apothecary is a unique blend that deserves a visit whether you are a local resident, a worker in Shoreditch or someone coming from further afield.
Apothecary
36 Charlotte Road, London EC2A 3PG
020 7060 5335
apothecaryeast.co.uk