Arc'teryx is known for its well-designed apparel for use in cold conditions – whether that's on the mountain or on the chilly streets of the metropolis.
Here at SLOAN!, we love the Thorium AR Hoody which is more of a jacket than a hoody but its exceptionally versatile, hardwearing and warm, this all-round generalist down hoody performs as a cold weather midlayer and as a standalone piece for cool, dry conditions so will cover you for multiple activities and diverse conditions which is perfect for being active outside, walking, travelling to work or as a fashionable piece for school runs. The Thorium AR Hoody deals well with a typical drizzly, damp and cold UK weather conditions and as such the Hoody has versitile use for pretty much anything. You can use the hoody as a stand alone piece as a layer as an over layer and its tough, durable and provides great insulation when combined in a layering system. This is why the Hoody has the AR which stands for 'All Round' and what a diverse performer this jacket is.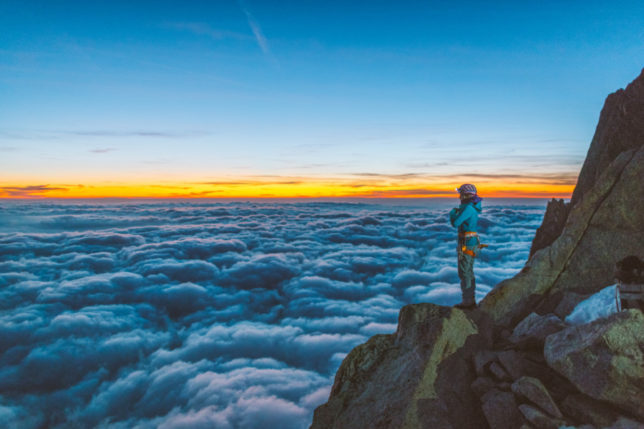 The Thorium's regular fit is streamlined and provides freedom of movement with room for layering easily under a hardshell in colder conditions to provide extra insulation when needed.
Lofty 750 fill European grey goose down give incredible warmth for little weight, is durably resilient, and packs easily. The outer is updated with durable and subtly textured Arato™ 30 nylon. This lightweight material withstands abrasion, packs compactly and has a DWR finish to repel moisture which is very useful but it doesn't make the jacket 100% water proof so if you have a day out in the elements you should also carry a shell jacket to ensure you are completely waterproof.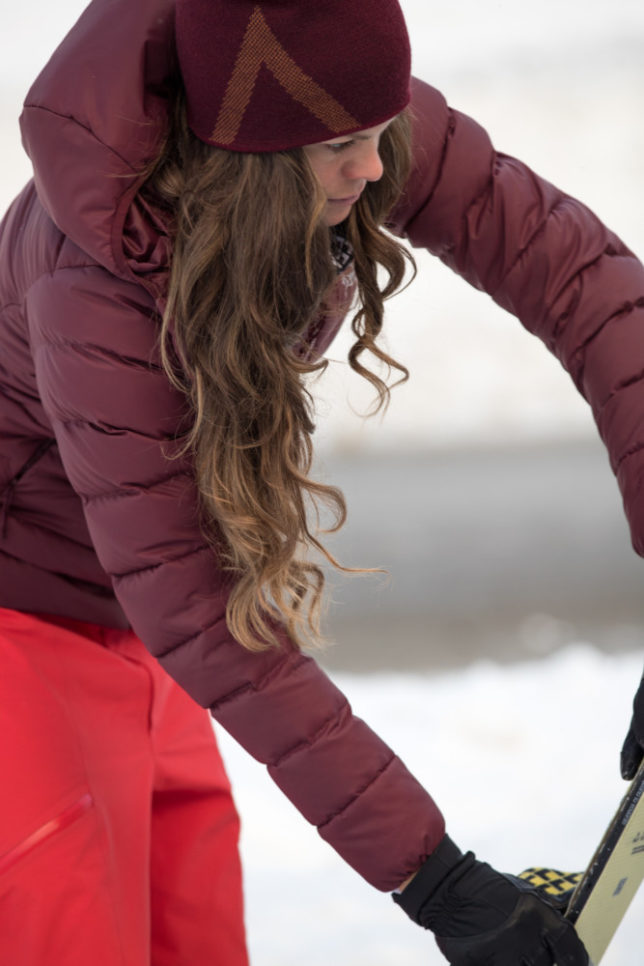 Arc'teryx Down Composite Mapping technology combines the goose down insulation with panels of Coreloft™ synthetic insulation in the hood, cuffs and under the arms, areas prone to moisture buildup which means if those areas do become wet they will dry out quickly. Down is used in the sleeves and around the body's core as these areas provide maximum warmth. The Hoody is designed for temperatures from -5 to +5 degrees centigrade anything colder and you need a warmer layer underneath or a Outer layer on top to keep the cold out.
The Thorium is equipped with two concealed zippered hand pockets that secure small essentials and it has an internal zippered pocket with a 2.5L stuff sack which is handy for compacting the jacket down to minimum size to stow in your rucksac or bergan. As a new dad its also a very useful compartment to put pacifiers in. A great design on the stuff sac is that its attached to the jacket so you wont loose it on a windy day. The core loft insulated hood is fantastic and zips up high on the face which really insulates you and protects you on colder windy days Arcteryx call this their Stormhood™ which is synthetically insulated low profile and has a handy adjuster to pull the hood into the head. The hood is also large enough to wear a climbing helmet underneath and maintain full protection from the elements whilst keeping your head safe with the protection afforded by the helmet. The jacket also has corded zipper-pulls that reduces noise and are easy to grab whilst the full front zip with chin guard and wind flap maintain full protection.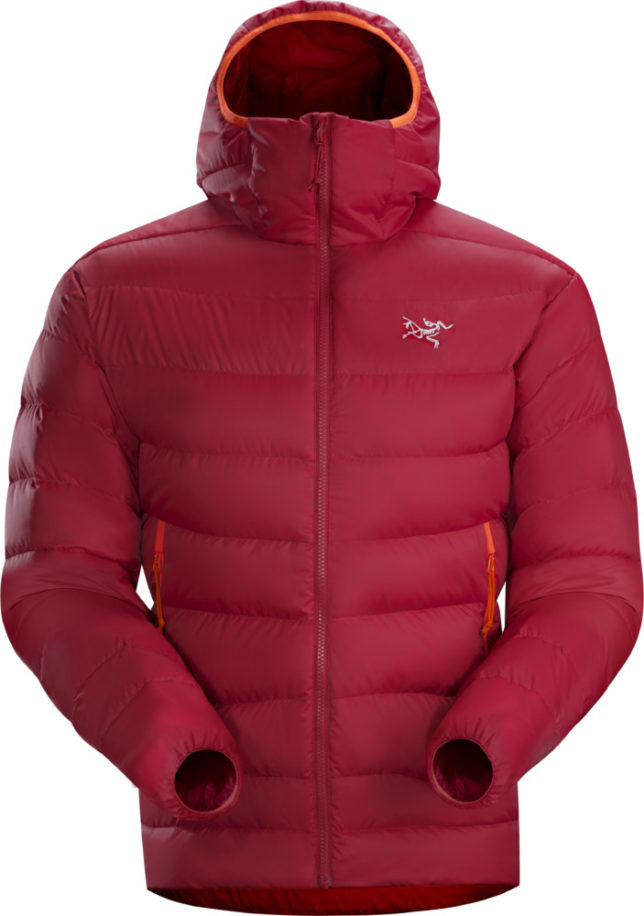 We love the Red Beach colourway but the hoody is also available in Black, Pilot (dark grey), Everglade (yellow) and Hecate Blue.
The Thorium AR Hoody is £270 available from www.arcteryx.com
I think this pairs perfectly with the  Sigma SL Pant from Arc'teryx which is a superlight, trim fit, softshell pant for multi-pitch rock climbing and alpine work on the mountain… it takes you from the plane to the mountain top.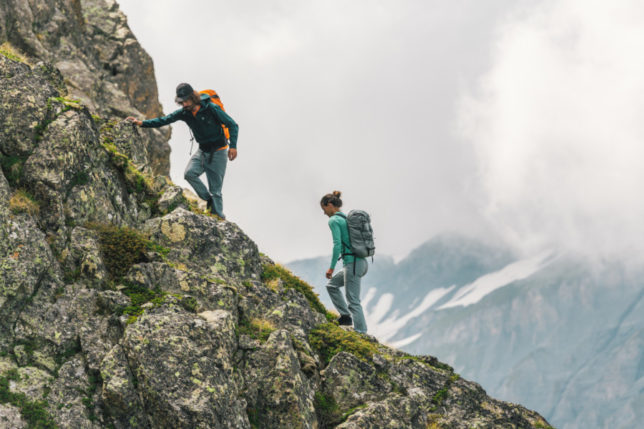 Combining versatility with use specific design, the Sigma SL Pant's material, patterning and features are specifically selected for multi-pitch climbs. The Fortius™ 1.0 softshell fabric is durable, wind resistant and repels water. It delivers the high level of abrasion resistance climbers require, and offers stretch performance for freedom of movement on the rock. A ladder lock adjustable waistband fits comfortably under a harness. The zippered right thigh pocket stashes small items and the adjustable hem prevents updrafts.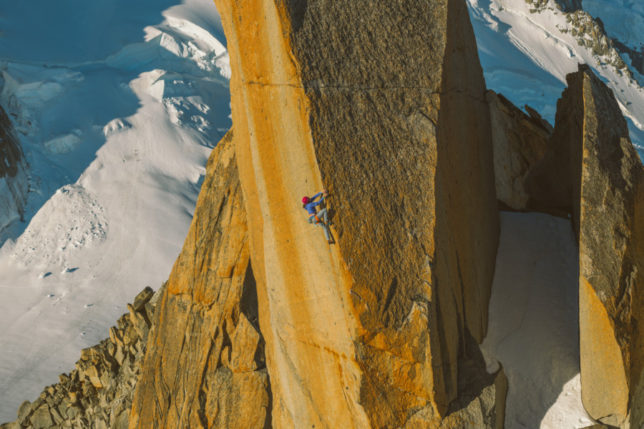 Superlight materials and design, emphasizing light weight and packability over durablity. When you travel as much as we do this is a must. The Sigma SL Pant is designed for rock climbing and alpine work and made to go fast and light in alpine environments giving you efficient movement and protection. Breathable Material allows moisture vapour to escape, helping regulate temperature and elevating comfort inside garment. Engineered synthetic fibre materials offer enhanced properties or performance. This pant is a must have if you have an adventurous nature and you act on it.
The Sigma SL Pant is from the Arc'teryx range of minimalist, breathable softshell climbing and alpinism products focused on dynamic movement.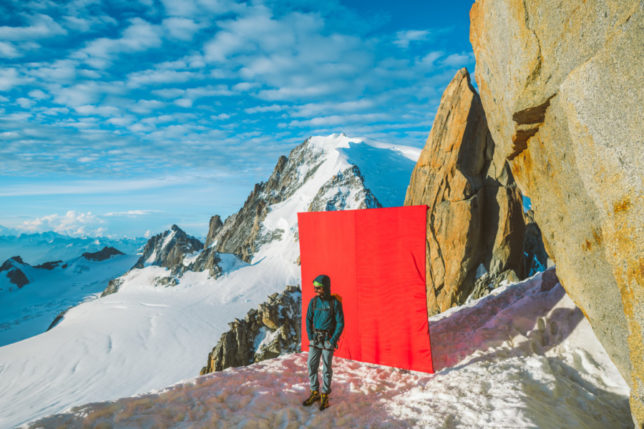 Wind resistant, ultralight and a trim fit for athletic performance – make sure you don't carb overload the day before wearing this flattering pants. The Sigma pant is articulated patterning for unrestricted mobility, has a gusseted crotch increases comfort and durability by allowing a full range of unrestricted motion and is extremely comfortable.

An ideal pant for rock climbers and alpine enthusiasts, the Sigma SL Pant is £120 available from www.arcteryx.com
Check out more Active Affluent products designed for the full-on outdoor enthusiast in the Spring 2019 issue of SLOAN! Magazine