Born in Samoa and brought up in New Zealand, Chef Monica Galetti moved to Britain in 1999 to work alongside Michel Roux Jnr at Le Gavroche where she met David Galetti as Sommelier in 2001. They married in 2004. Monica became a household name in 2008 when she joined the BBC2 team as a judge on Masterchef: The Professionals and she has gone on to co-present BBC2's Amazing Hotels – Life Beyond the Lobby. Monica & David opened their first restaurant, Mere, in Fitzrovia in March 2017. We caught up with Monica to find out more about her gastronomic journey from the South Pacific to London's restaurant scene.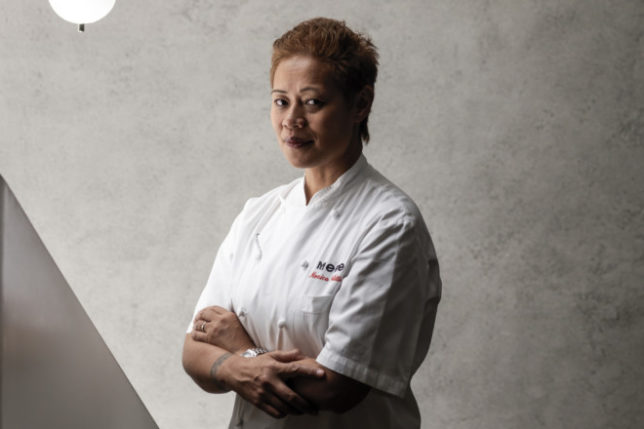 How has your classical training in Michelin-starred restaurants helped you be the best version of yourself as a chef?
I've learnt never to compromise on the quality of ingredients. Know the strengths and weaknesses of your team.
How would you define your style of cooking and how does your Pacific Islander heritage play a part in that?
My style of cooking is light and very much ingredient led. It's a mix of classic cooking techniques and modern cooking techniques. I've adapted some dishes from the Pacific islands to suit – for example, The 'Oka' which is tropical take on ceviche bound with coconut.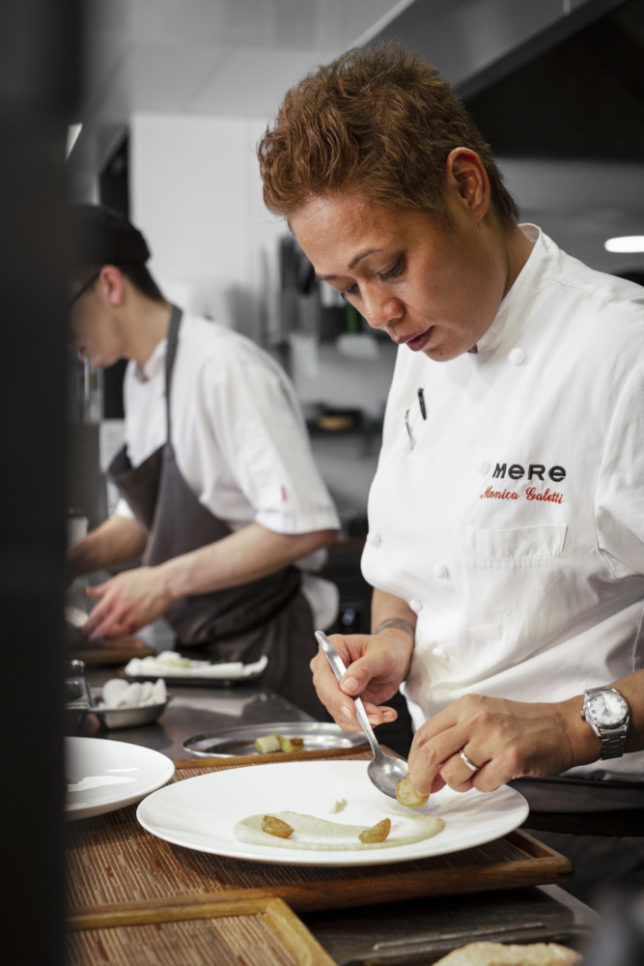 What is the concept behind Mere and how would you describe its food story?
Mere is about David & mine's love for our industry and bringing the knowledge and experience we gained to provide what we think is a unique and fabulous experience when dining at Mere. The dishes at Mere are ingredient and seasonally led, inspired by my South Pacific heritage and European influences and my travels. The wine selection and front of house service are equally as important as the food.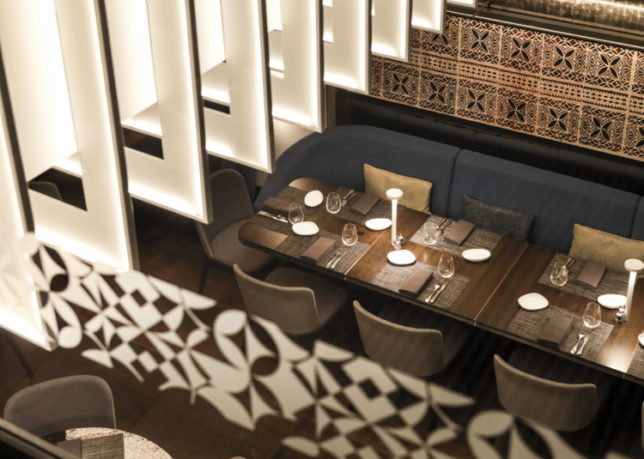 What's it like working with your husband and what difference has it made to running the restaurant?
We are still married after two years of opening Mere! I could not have done it without David and his skills of running our front of house team. We have the same values and respect for our industry and nurturing and looking after our team. When I am not there I know 110% that he has it under control and vice versa.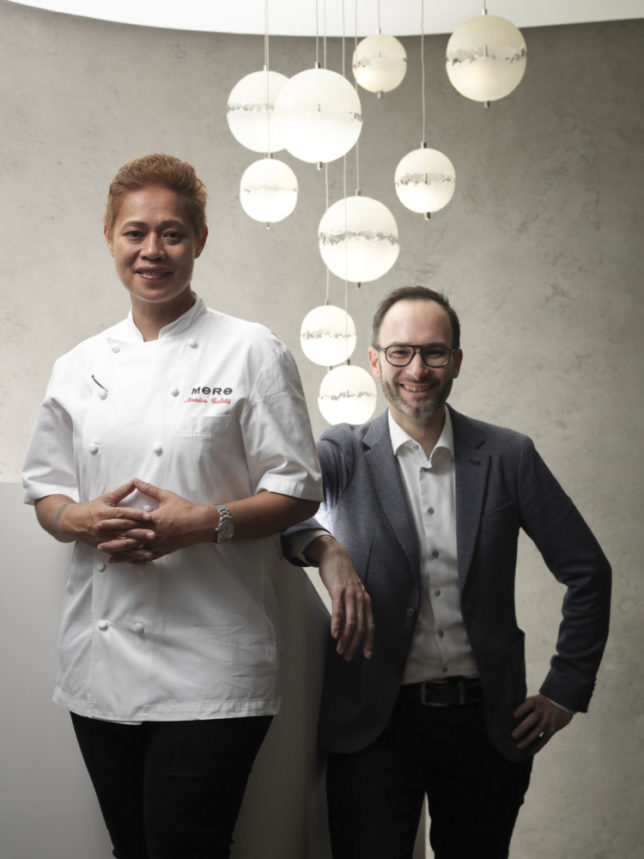 What do you enjoy most about working with the team at Mere?
I love creating and bouncing ideas with my kitchen team. There is nothing like the rewarding feeling when you get through a tough service together.
You love champagne. Why is that and why was it important for you to develop your own bespoke champagne blend for the restaurant?
It's light. I don't like very sweet alcohol. The bespoke blend was about providing something that was unique to Mere but also coming from very well-established champagne house. Partnering with Duval Leroy was also because of the huge respect I have for Madame Duval Leroy who single handedly raised 3 young children and was the first women to run a champagne house after her husband passed away. She also was the first to have a female champagne maker.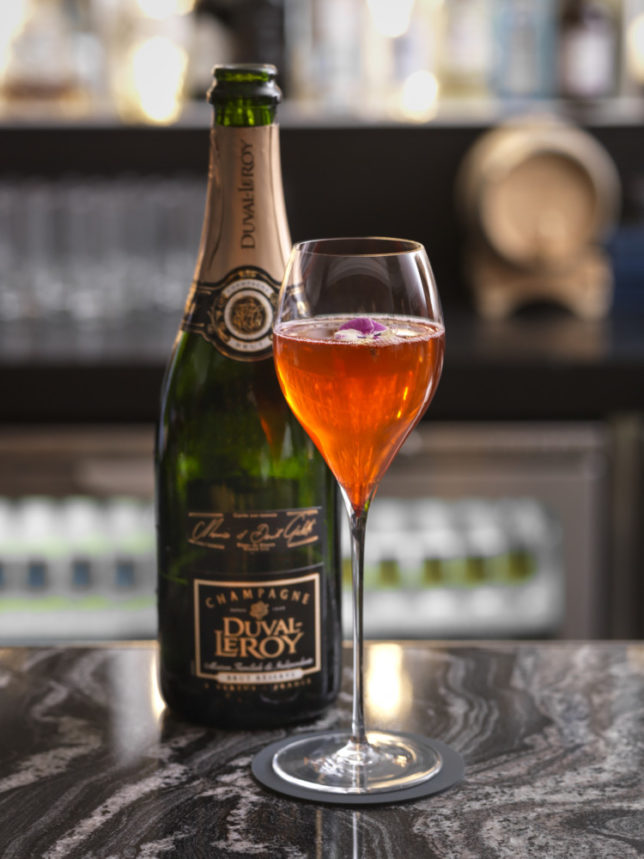 What was the funniest moment during filming the latest series of Masterchef: The Professionals?
Greg Wallace really hurt his back so between filming chefs skills test, you turn around to find him on all fours to trying to do yoga stretches.
Do you have a favourite "Amazing Hotel" and what makes it stand out above the rest?
I like many for different reasons, for example with Giraffe Manor – I loved waking up to giraffes in my bedroom window and then going to learn about Samburu tribes in Kenya. Ashford Castle in Ireland was for me such a warm experience with Irish hospitality at its best.
What are your thoughts on the London restaurant scene and the challenges it is currently facing?
The London restaurant scene is booming, however everyone is concerned with the current issues with Brexit and the effect this will have on labour in the hospitality sector as well as the potential rising cost of ingredients.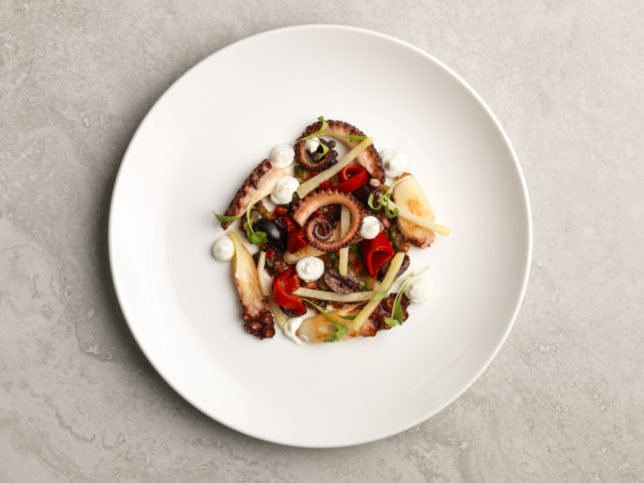 What tips do you have for young chefs looking to break through in the hospitality industry?
Get yourself to a good kitchen to learn as much as possible. Always push to do well and it's important to always enjoy your work.
What five things could you not live without in the kitchen?
Sharp knives, non-stick pans, salt, kitchen tongs, Thermomix.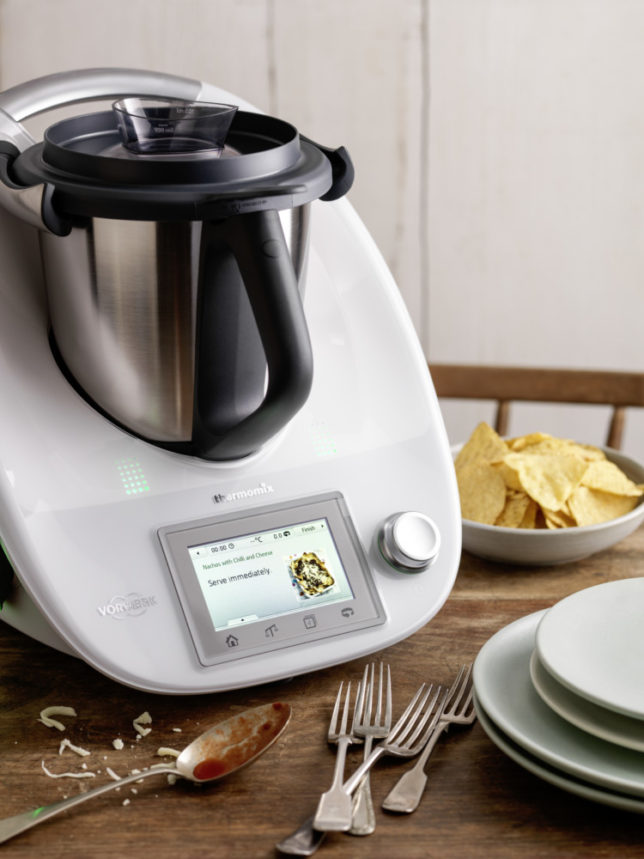 Describe what #NothingIsOrdinary means to you and why this concept is so important.
It's a more in-depth understanding of what goes into each dish, service, day in the kitchen. There is so much going on behind the scenes to provide a smooth service or experience.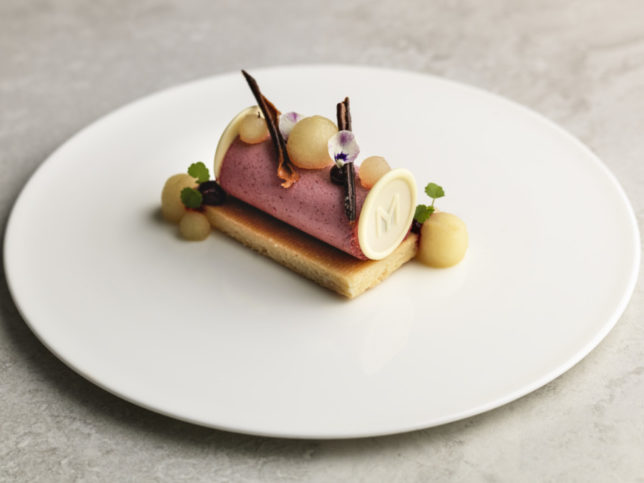 Did you always want to be a chef?
Yes, I always wanted to travel and be a part of the hospitality industry. I have always cooked with my mum since a young age, but once I entered the training kitchen I knew it was exactly what I wanted to do.
What other profession might you have pursued had you lived a different life?
Possibly a florist. I love the colours and creativity associated in making something beautiful, I find it relaxing.
As a chef and a dog owner, what special treats do you feed your dogs and do you cook for them as well as feeding them dog food?
My dogs get poached chicken, I always share a banana with them in the morning. And they love a boiled egg now and then but Cole the Frenchie does some nasty farts so he doesn't get them very often anymore!
This interview with Monica Galetti appears in the Spring 2019 issue of SLOAN! Magazine.