When the warmer months begin, our thoughts always turn to entertaining family and friends… hopefully outdoors, weather permitting! What better way to welcome your guests than with a decadent, homemade iced cocktail? We have these five delicious recipes devised in collaboration with artisan West Country ice cream producer Baboo Gelato and Lloyd Brown, top mixologist and owner of the Grey Bear bar company. Enjoy!
Shipwrecked
Inspired by West Country pirates who have tired of rum and need a pick me up.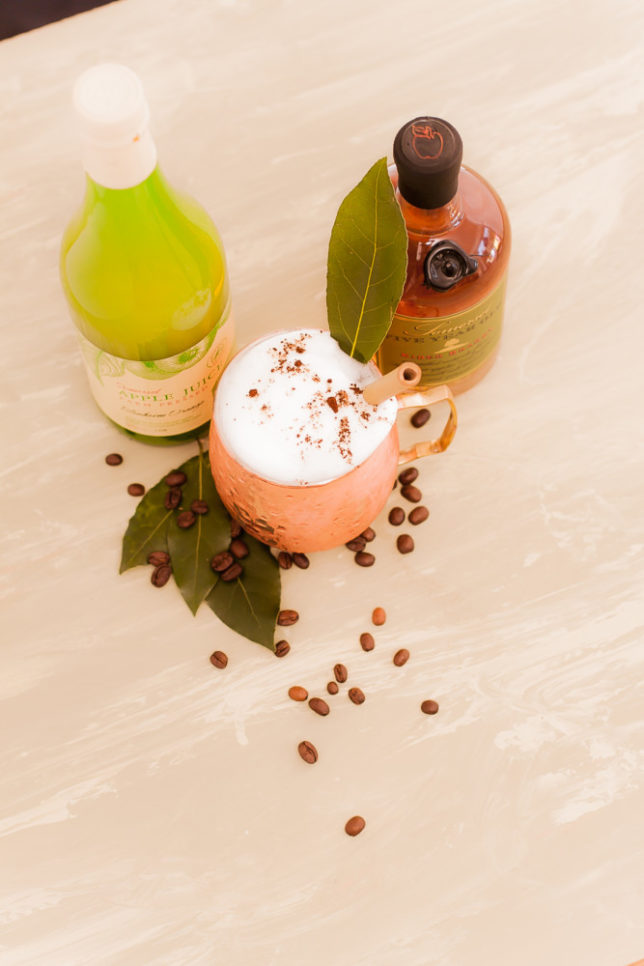 1. Add to a cocktail shaker a small scoop of Baboo Gelato hazelnut ice cream, 35ml of Somerset cider brandy, a dash of bay leaf syrup, 25ml of fresh lemon juice and 50ml of good quality cloudy apple juice.
2. Shake vigorously, to combine, then pour into a large tankard filled with cubed ice.
3. Garnish with coffee powder and drink through the froth.
Hedgerow Fizz
A fragrant cocktail, conjuring up memories of English summers.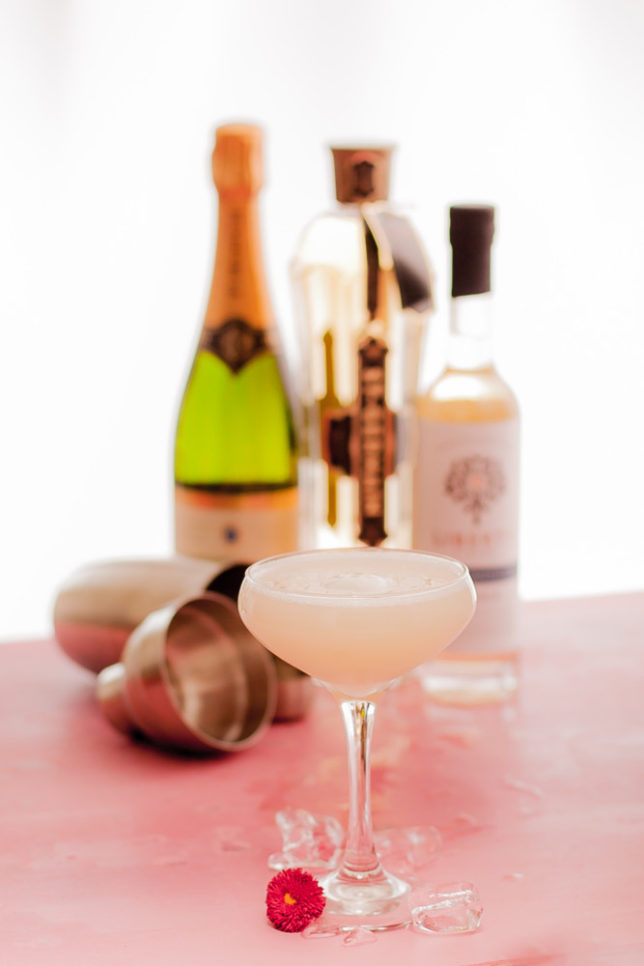 1. Place a large scoop of Baboo Gelato elderflower sorbet in a cocktail shaker.
2. Pour in 25ml of Porter's Perfection vodka and 15ml of St Germain's.
3. Shake hard without ice and pour into a coupette – the sorbet will form a small ball in the middle of the glass, and keep the drink chilled.
4. Pour Furleigh Estate Blanc de Blanc sparkling wine around this and garnish with candied elderflower.
Kir West
Taking a Franco classic and giving it a complete West Country makeover!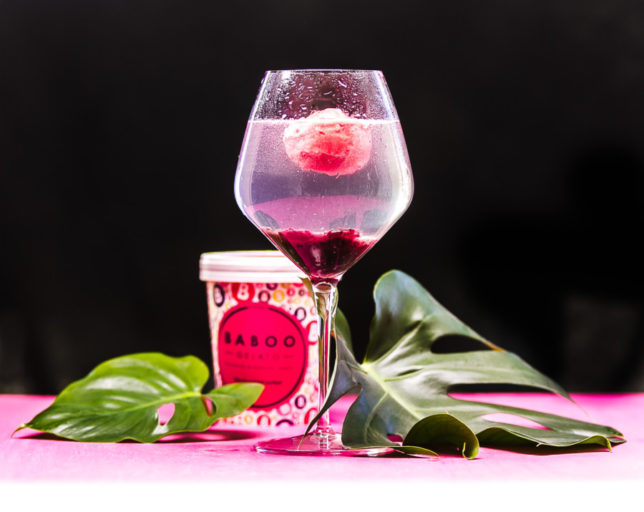 1. Into a large wine glass add a large ball of Baboo Gelato blackcurrant sorbet.
2. Drizzle over 15ml of Godminster Blackcurrant vodka spirit and then top with Furleigh Estate Bacchus Fume.
3. Gently stir to combine and point towards France.
Strawberry Mojito
An English version of a mojito, with the perfect marriage of strawberry and cucumber flavours.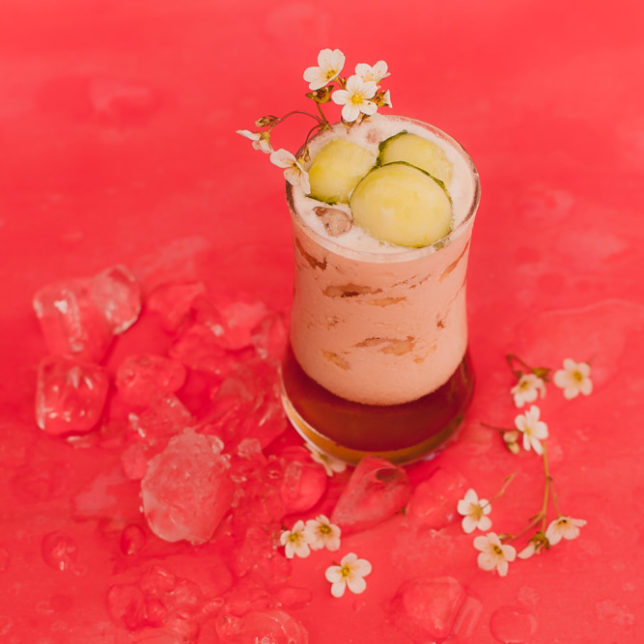 1. In a tall glass, add one scoop of Baboo Gelato strawberry ice cream and a dash of freshly squeezed lime juice.
2. Layer on a small handful of borage leaves, along with 35ml Lyme Bay Winery Luggers Rum and a touch of sugar syrup.
3. Mix everything together then add another small scoop of strawberry gelato, before churning again until the glass is frosted.
4. Top with a dash of prosecco and garnish with borage flowers and cucumber spheres.
In the Pink
Romantic rose, gin and pistachio flavours combine in this grown-up version of a coke float that's sure to wow your summer party guests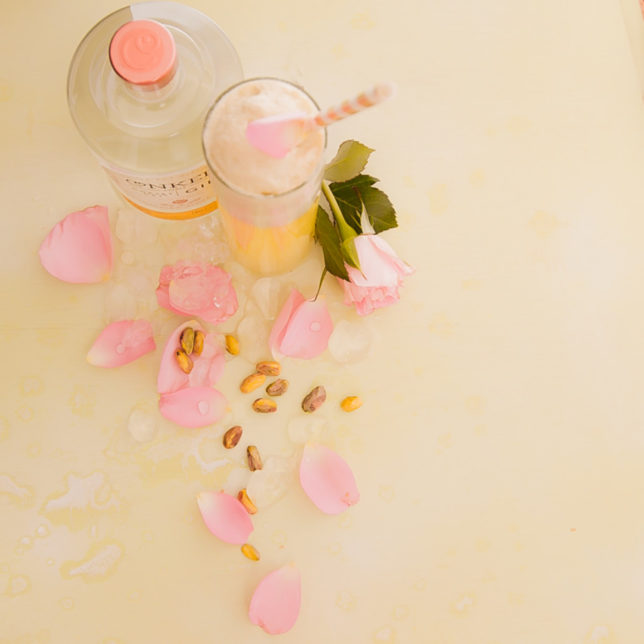 1. In a tall glass add 50ml saffron infused Conker gin.
2. Add two drops of rose water.
3. Fill two-thirds of the way with bitter lemon.
4. Carefully add this to one scoop of Baboo Gelato pistachio ice cream and stir.
5. Once settled, garnish with rose petals and serve.
Baboo's range of gelato and sorbet flavours are available in local farm shops, delis and at the Baboo kiosks in West Bay and Lyme Regis on a rotational basis. Visit the website www.baboogelato.com or follow @baboo_gelato on Instagram for more information. If you can't find a stockist near you, use another good quality gelato or ice cream flavour to match.
About the expert
Annie Hanbury is the founder of multi-award-winning Baboo Gelato, deliciously authentic Italian style gelato and sorbets handmade by Annie and her team in Dorset. Having travelled to Italy where she trained at Bologna's Gelato University, Annie learnt her craft from the world's master gelatieres. Annie spent a year perfecting her recipes before launching the business in March 2015. Baboo Gelato now has several kiosks in the South West and supply to local restaurants, farm shops and delis including Hugh Fearnley Whittingstall's River Cottage Canteen. To find out more, go to baboogelato.com