The nights are drawing in and the knitwear is out – cosy season is officially here, and so is the season of treating! That means the return of winter's most indulgent pop-up, the  Baileys Treat Bar​. Popping up at Skate at Somerset House, the indulgent Treat Bar is back with a customisable menu full of sumptuous hot chocolates, lavish lattes and extravagant cocktails. ​T​he Baileys Treat Bar ​offers views of the magnificent courtyard from the comfort of its rink-side seats.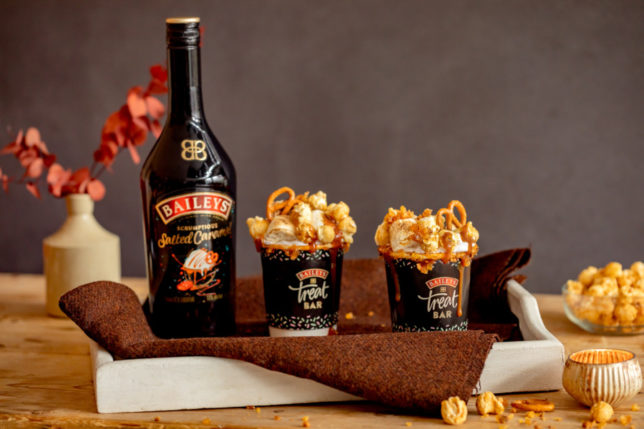 To celebrate, the Baileys team has partnered with coffee connoisseur, Celeste Wong  (@the_girl_in_the_cafe), to create the ​Fancy Flat White with Baileys Salted Caramel​.  Drizzles of salted hazelnut praline adorn the glass and toppings of toasted marshmallows, pretzels and toffee popcorn take this recipe to new, indulgent heights.  This delicious winter treat has been perfectly paired with ​Paul A Young's Baileys Salted  Caramel Sandwich Cookies​ – a sweet, Baileys Salted Caramel twist on one of his newest bakes. If that's not enough, the Baileys Salted Caramel x Paul A Young cookies will be given away for free! Available for the first week only between ​Wednesday 13th  November and Sunday 17th November exclusively and 50 cookies available each day  – so you better be quick to not miss out!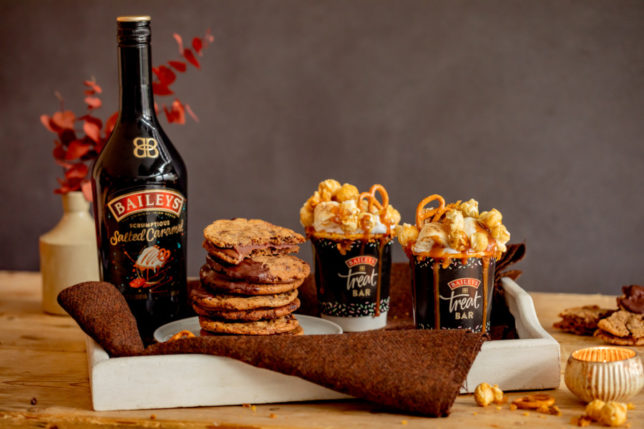 If you can't make it in time for cookies, fear not! The playful Baileys Reindeers are back by demand this year for the full duration of the Treat Bar – ​made with velvety smooth,  luxury chocolate the reindeer are hollow in the middle, created as the perfect vessel for filling with deliciously decadent ​Baileys Original Irish Cream​ or another of your favourite  Baileys variants. Let your imagination run wild and add a swirl of whipped cream and fun toppings to design your very own personalised cocktail, ​just ​made ​for tucking into after your Christmas shopping or skate around the rink. The indulgent way to treat-up over Christmas and enjoy with friends and family!
When:​ 13th November 2019 – 12th January 2020
Where: ​Somerset House, ​Strand, London WC2R 1LA
How to get involved: ​Visit the home of the Baileys Treat Bar, Skate Lounge (no ticket  required), as part of Skate at Somerset House with Fortnum & Mason (adult skating  tickets from £11)
For more information about attending the Treat Bar please visit www.somersethouse.org.uk
Baileys Salted Caramel (RRP £​16) and is available now from Asda, Morrisons and Sainsbury's. Baileys Original Irish Cream 1L & Baileys Chocolate Reindeer (RRP ​£12) will be available at Asda from Thursday 14th November for a limited time only in the run-up to Christmas.