Beelivery.com, the largest UK 'on-demand' grocery business, has launched a first-to-market, 24-hour grocery delivery service in London.
Ideal for single parents who are self-isolating with young children, or those who simply crave a midnight snack, Beelivery guarantees to deliver a wide range of essentials across all boroughs of London within 90 minutes.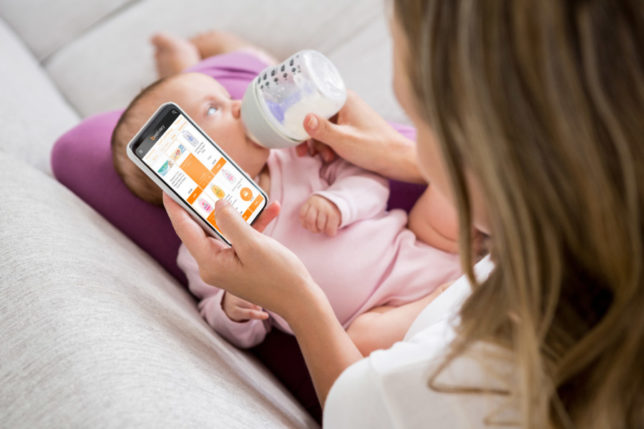 To place an order, simply register for an account on Beelivery.com or download the Beelivery App from the App Store or Google Play, then browse the wide range of products from bread, milk and flour, to beer, wine and snacks. Your delivery will arrive at your doorstep within 45 – 90 minutes, any time of the day or night.
Harnessing the power of the local community, Beelivery works with 15,000 independent, registered drivers who are on hand to purchase and deliver your groceries straight to your door. Upon receiving an order, the Beelivery app will alert the closest driver to the customer's address, who will then purchase the items and deliver them straight away. There is a minimum order value of £12.00, and delivery is from £1.99.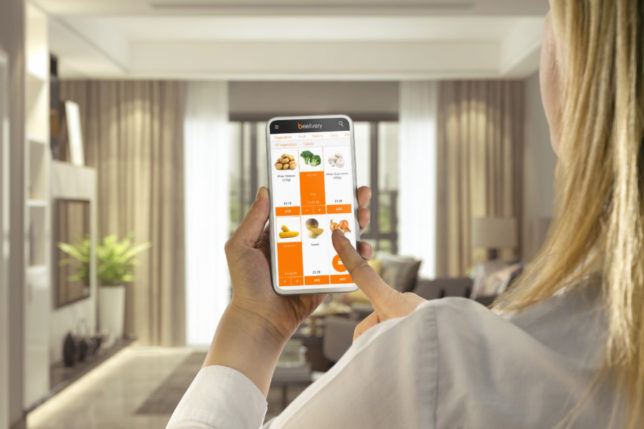 Lee Parkinson, Beelivery CEO and Co-founder explains: "Since launching in 2015, we have seen a huge demand from customers seeking 24-hour deliveries so we're delighted to finally offer this unique service.
"When a customer orders, we aim to find them a driver within one mile or their address. This means that the distance between the driver, the shop and the customer is kept to a minimum, making our service the fastest possible for quick delivery.
"What's more, Beelivery drivers can visit any store which is open 24 hours, so if a product is out of stock, they can shop around until they find it."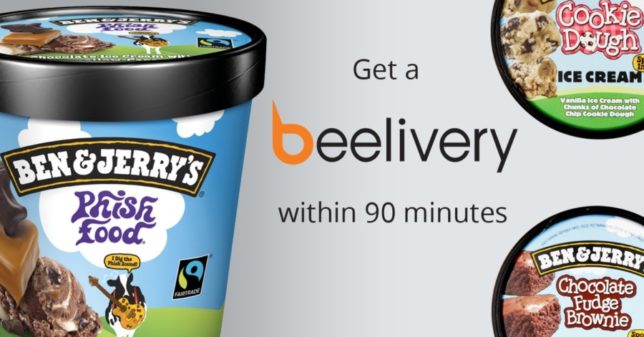 Beelivery offers a wide range of products from fresh and frozen meal staples such as meat, fish, bakery items, pantry items, vegetables and fruit, to snacks and alcohol, and home cleaning products.
To begin your order, type your postcode in the search box on the homepage, and you will be directed through to the product order page. Select which products you want, choose when you want the order delivered and then click 'Checkout'.
Follow the payment instructions to pay for your order. After payment, you will be given a 4-digit PIN code (it will also be emailed to you). You will need to give this PIN to the Beelivery driver when they bring your order.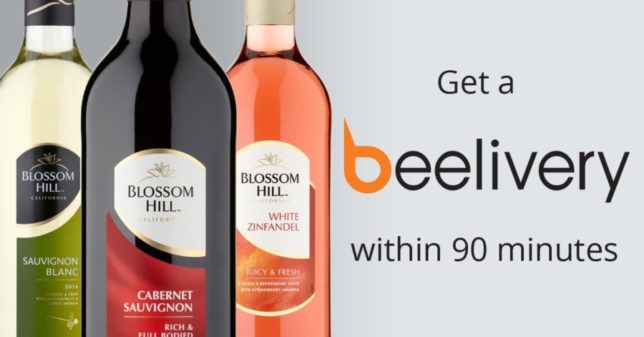 For more information, go to www.Beelivery.com