Bow Bar is a new destination bar that is bringing to West London the creative dynamism of the East End, an area renowned for its eclectic design, gastronomic innovation, trendsetting philosophy and vibrant atmosphere. Bow Bar takes residence inside the flagship Hilton London Metropole hotel on the Edgware Road and hosts an array of DJs from Thursday – Saturday.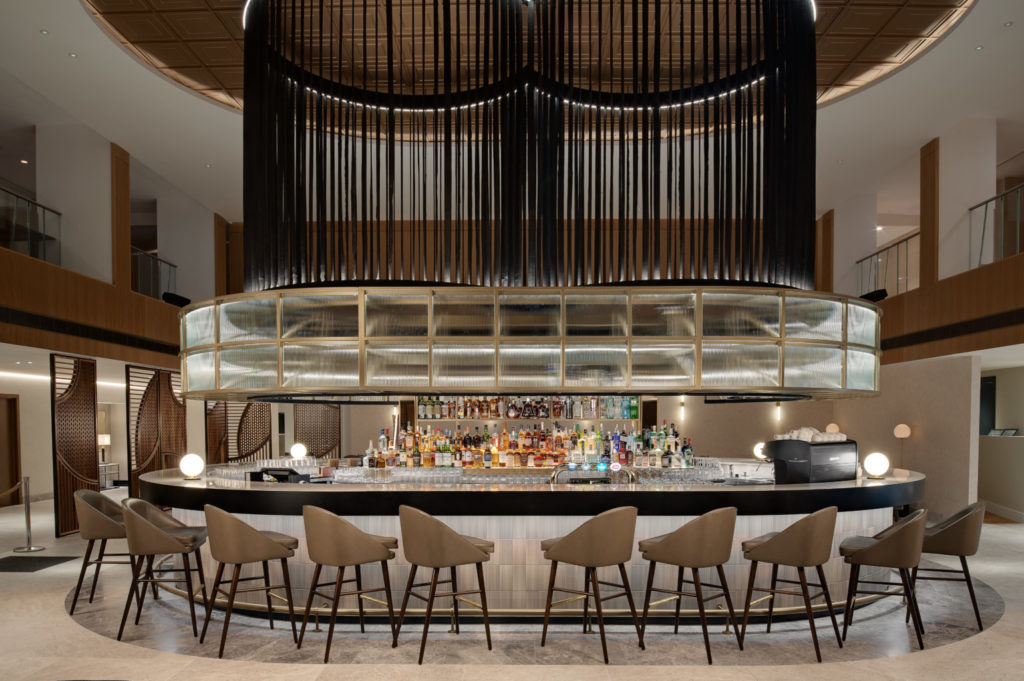 Featuring a dramatic central bar, sleek copper menus and warm lighting, the décor is bought to life with lively commissioned artwork inspired by Bow, Columbia Road Market and East London in general – created by local resident, Olha Pryymaak.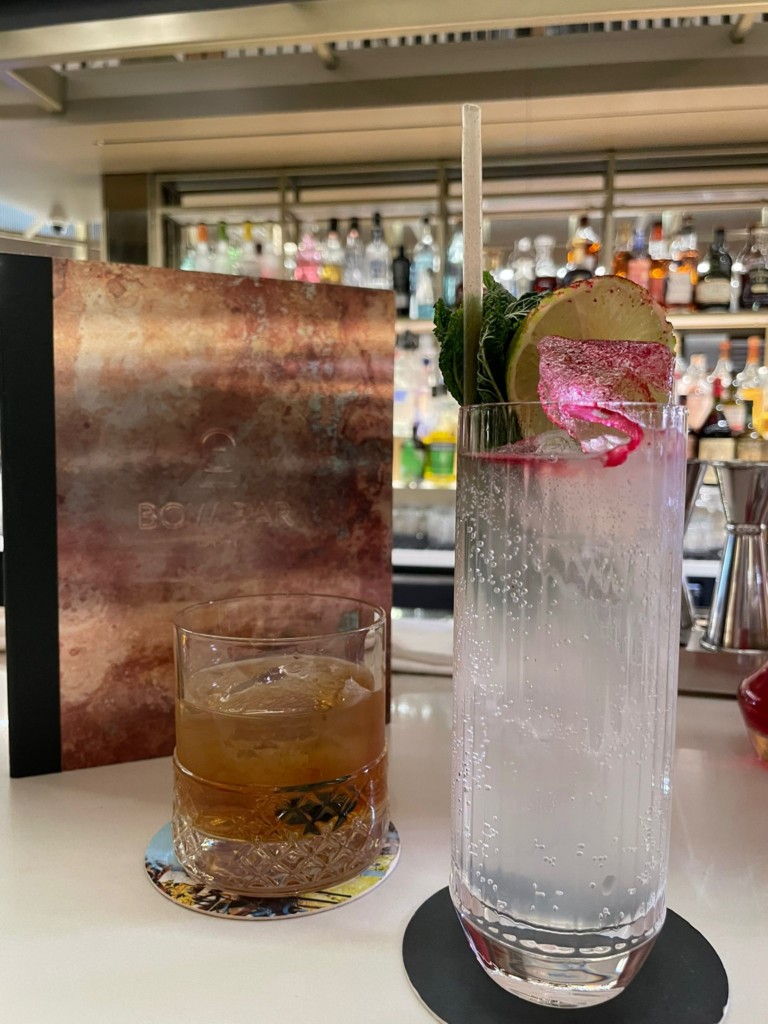 Bow Bar's name references the Bow bells of London – to be a true Londoner, one must have been born within the sound of these East London church bells. This spirit of authenticity and East London's daring soul and strong character can be tasted in each sip of the bar's innovative cocktails, expertly crafted by the team's imaginative mixologists, who take centre stage. The attention to detail here is amazing, from the grafitti on the stem of your glass to the delicately placed raspberry in the Blinker.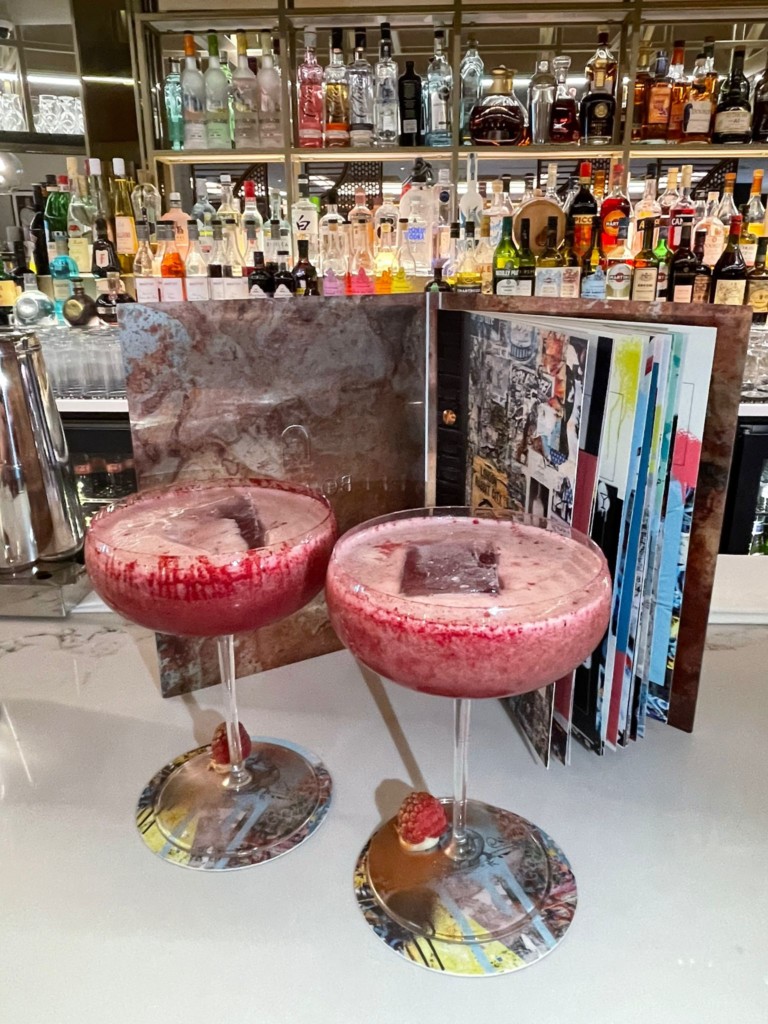 The attention to making each sip perfect is second to none. Order meets Chaos at Bow Bar with the pairing of General Manager Pietro Fania and Assistant General Manager Francesco Betti. Both have crafted an ever-changing, seasonal creative mixology menu, featuring artistic, decorative and complex cocktails with stunning visual presentation to satisfy the senses. Their passion and great teamwork is a gem in this well-thought out destination. It is always lovely to see two talented people reunited and after a stint working together in a previous venue (which I love) and a little break away with Pietro even venturing to Australia, these two are back working together at Bow Bar and we are so lucky that they have.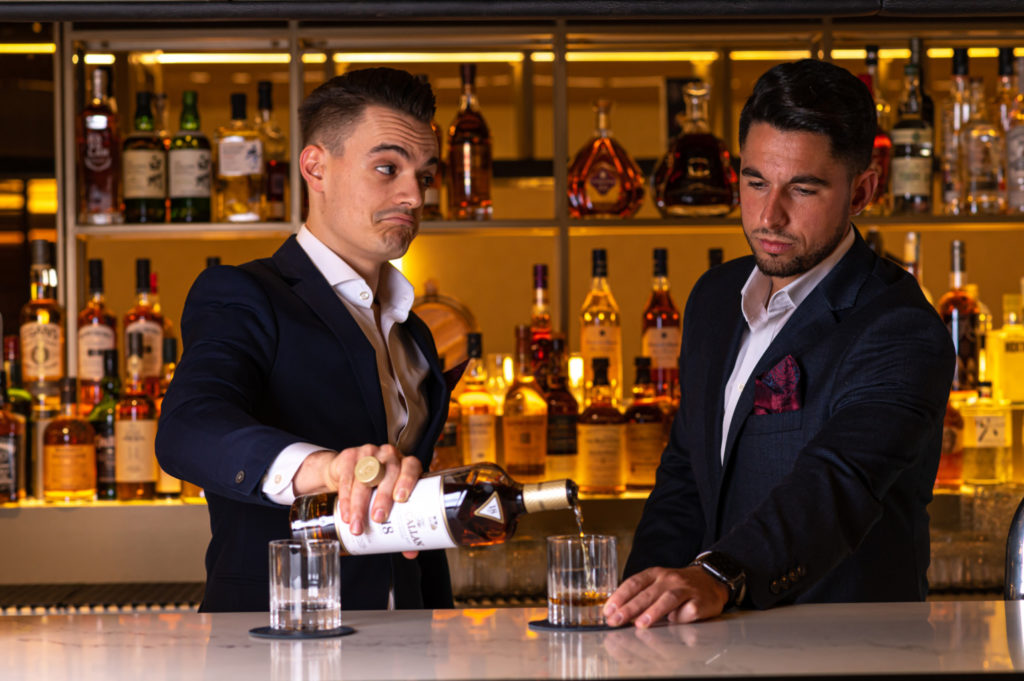 Francesco and Pietro endeavour to provide an educational experience at the bar, taking time to converse with customers and create their perfect mixology mix – always on-hand for recommendations that take customers out of their comfort zone, to surprise and delight with cocktail creations such as the Bell Old Fashioned that is smoked before your eyes with "East London Fog" and is a blend of Diplomatico Riserva Exclusiva, Coconut Pearl Fat Washing, Pineapple Barks Infusion, Tropical Husks Extract and Sea Salt Caramel.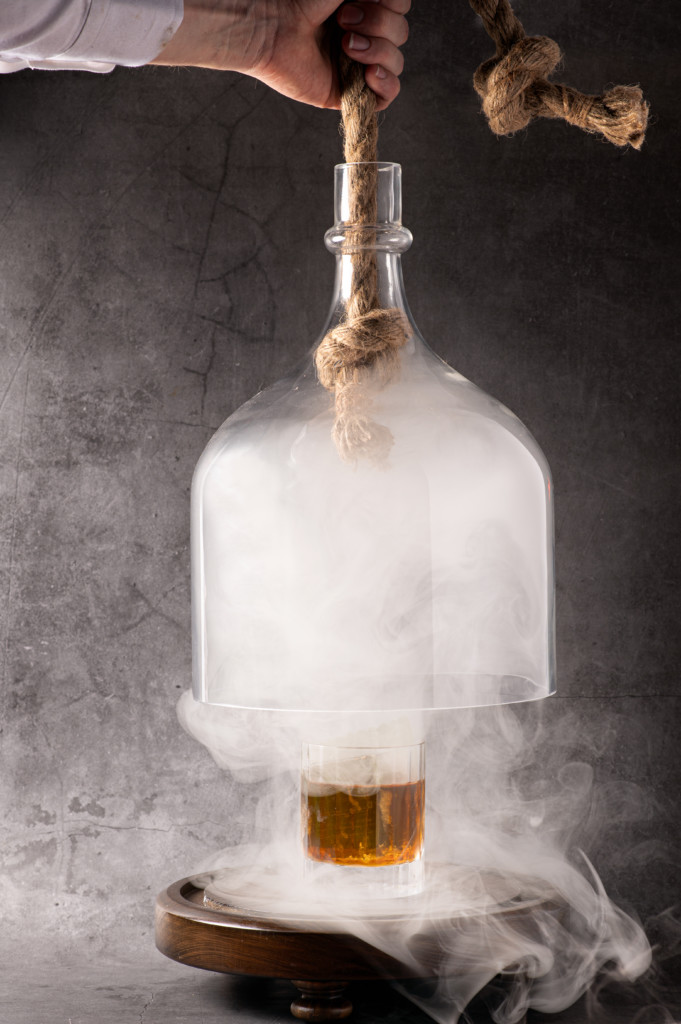 Pietro commented: "The anticipation to launch Bow Bar has been immense. We've spent months and months scribbling in our notebooks, half in Italian, half in English, crafting incredible recipes to surprise and delight the cocktail lovers of London." His love of psychology also gives him the edge of anticipating your needs and making everyone feel welcome. Although this bar is perfect for groups, it is also very much somewhere you can drink alone but feel as much a part of the experience as anyone else.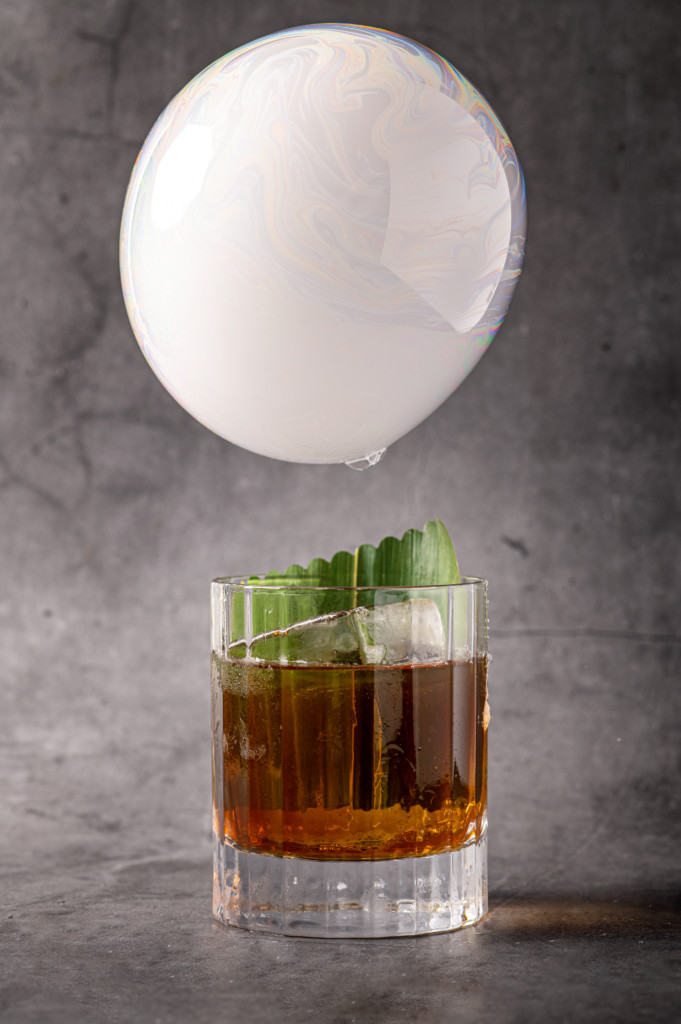 Francesco continues: "We both live in bustling Brick Lane and are excited to bring a taste of the East End to West London. We spend time with guests to understand the preferred flavour profile to suggest one of our unexpected creations. Take the Blinker, for example, a deliciously sweet taste created with whiskey. We never get bored seeing the non-whisky lovers stunned reactions after their first taste. We love challenging the norm and enticing guests out of their comfort zone."
The Blinker (vibrant red drink pictured earlier in this article) is the perfect choice for converting any non-whisky drinker. In fact, people who normally don't order whisky and choose a clear spirit such as gin or vodka have been said to recommend this cocktail. The technique here is the perfect combination of flavours, and this doesn't come by accident. The level of commitment in trialling new drinks, working out the quantities, and deciding how long to infuse certain ingredients is what makes this one of the finest establishments for cocktails. You can see the skill in choosing infusing times,  where one day can make something so intense you have to throw the whole bottle out and start again and if the base isn't right you also have to go back to the drawing board and choose a different brand of spirit. This is why passion is so important and Francesco & Pietro are two mixologists that take a passion for cocktails to the next level. No drink is average or simple!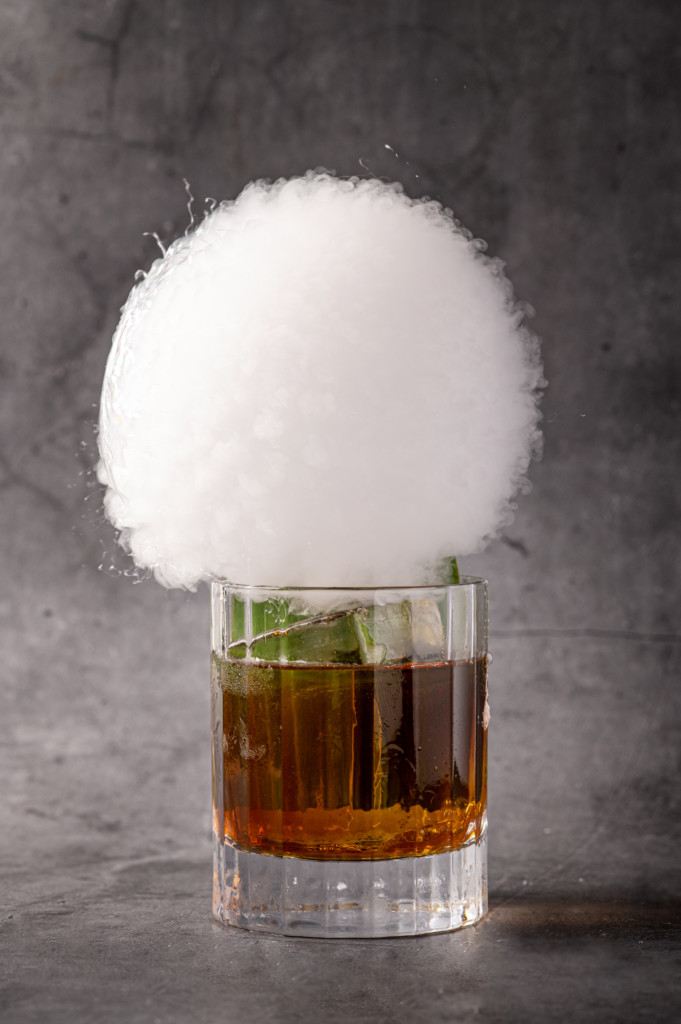 Bow Bar is a vibrant space serving late-afternoon and night-time drinks, including quality spirits and East London crafted beers, and shareable, creative small plates made with British ingredients and featuring the East End's iconic Jellied Eels in addition to Spiced Beef Tartar and Chilled Shiitake Mushroom.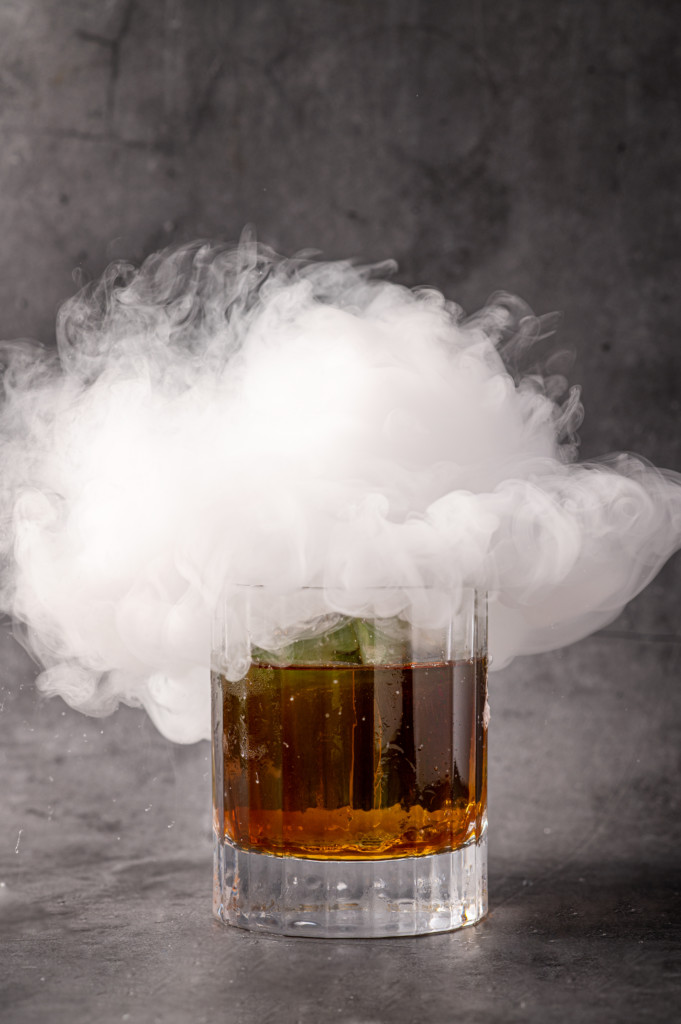 No respectable East London bar would be without a gin selection and Bow Bar is no exception. London's age-old love affair with the spirit is encapsulated in Bow Bar's very own 225 Gin. Blended and bottled in the capital, every drop encapsulates Bow Bar's unique and incomparable essence. Guests will want to take a bottle, or two, home from Bow Bar (which is the only stockist in London).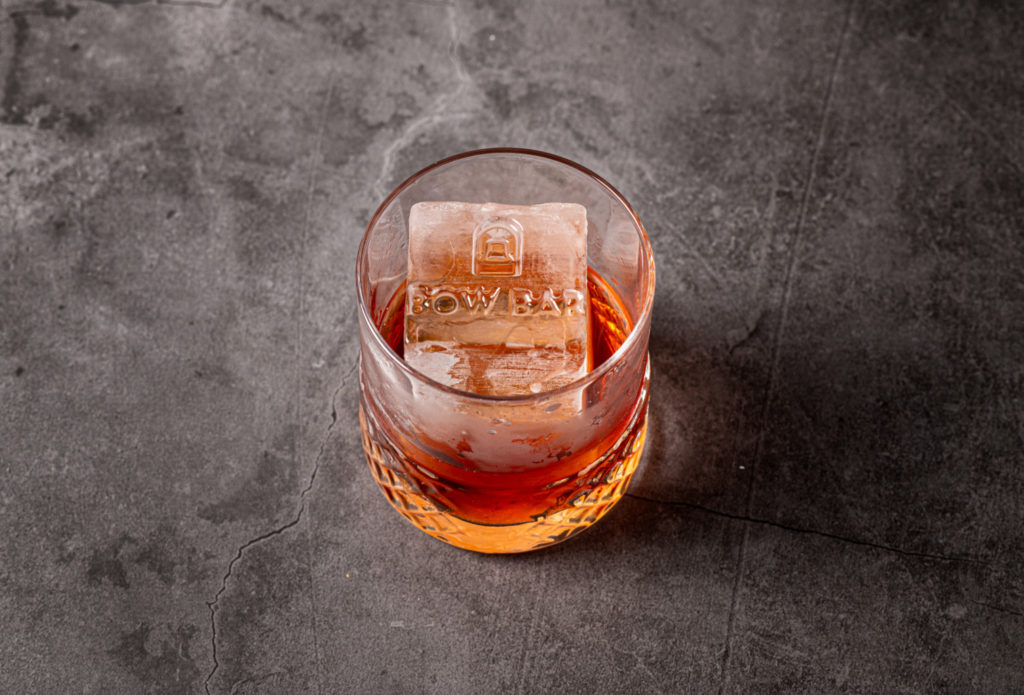 Highlights from the cocktail menu as previously talked about before include the Blinker – Macallan 12 Sherry Oak Cask, Fresh Berries Compote, French Forrest Wild Berries Liqueur, Freshly Squeezed Lemon Juice & Raspberry Coating.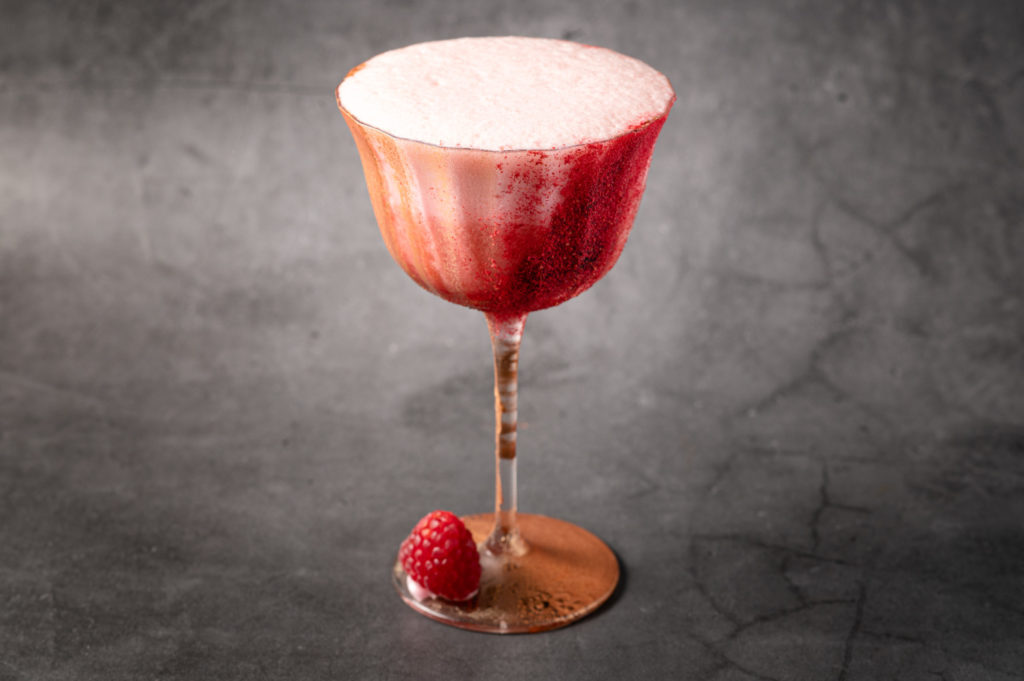 A lower alcohol option is Spritz Lane – Aperol, Italicus, Peach and Grapefruit Cordial and Bubble.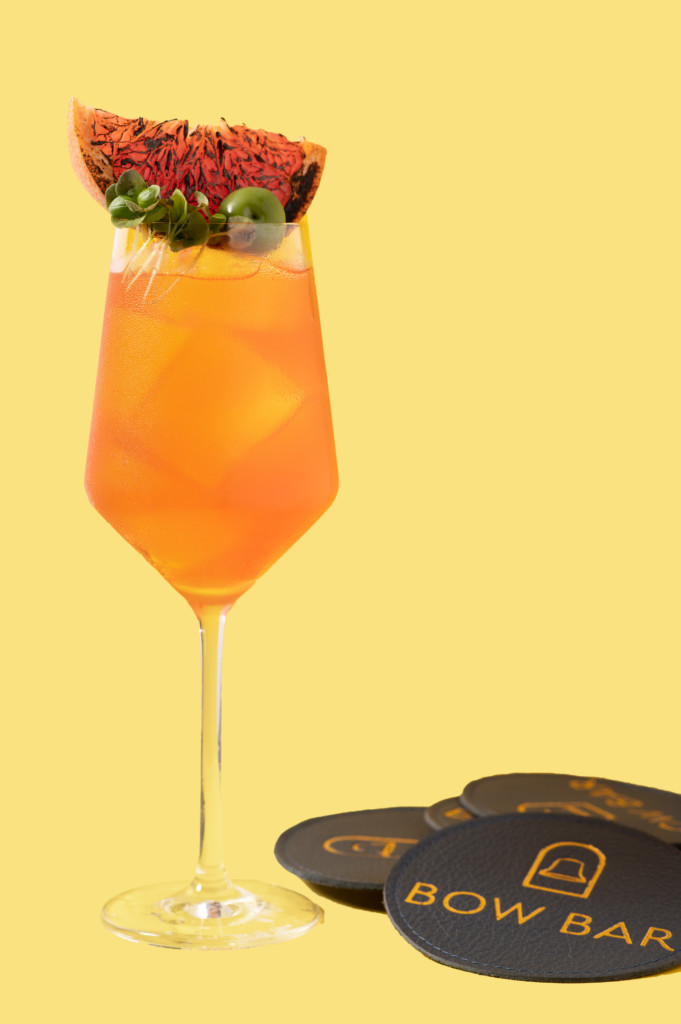 Last but by no means least is Columbia Road Martini – Roku Japanese Gin, Grey Goose Vodka, Middle-East Rose Infusion, Redchurch Pale Ale Reduction, Wild Foragers Liqueur & Apple Malic Acid. If that presentation doesn't make you want to order this cocktail then the taste will most definitely.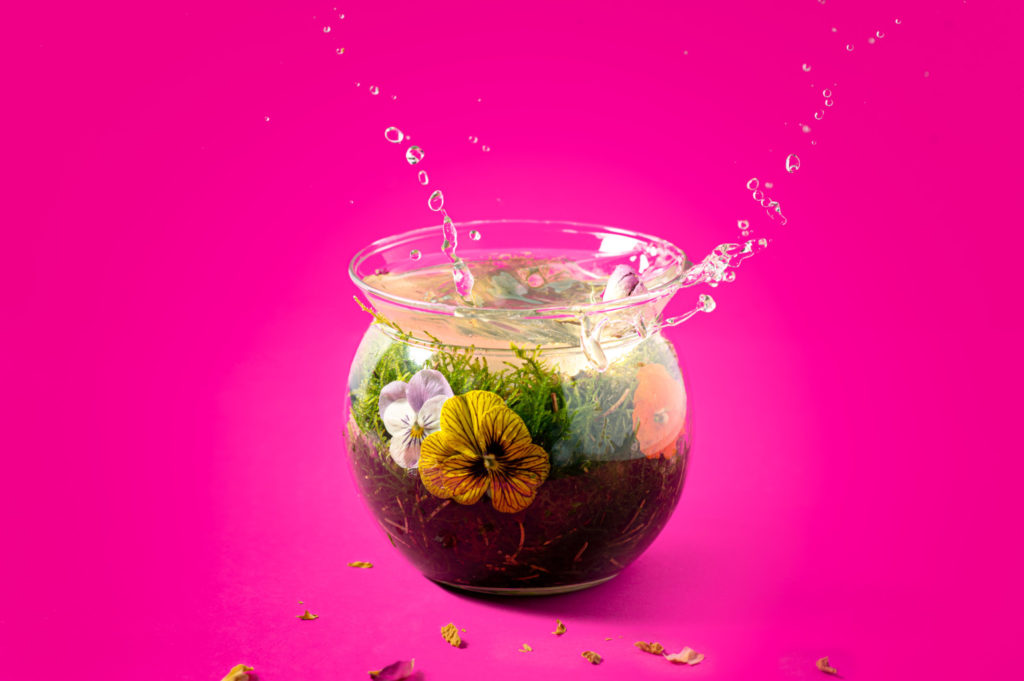 Bow Bar is sustainability-focused. Each uniform is made from fully recyclable materials. Herbs and garnishes are grown in an inside garden on the bar, compostable straws made of agave adorn the drinks and careful management of water filtration is considered.
Bow Bar is open every day of the week from 11am to 1am.
Bow Bar at Hilton London Metropole
225 Edgware Road, Paddington, London W2 1JU
020 7402 4141
www.londonmetpresents.com
@bowbarldn