By Charlotte Staerck – co-founder & CEO of The Handbag Clinic
As a founder, I was living and breathing sustainability long before it was considered a movement and I've had a circular mindset since I was 16 – buying and selling items I no longer had a use for and repairing those I loved.
There are so many brands trying to jump on the sustainability bandwagon without the knowledge or understanding of what it really means. Sustainability is not a value-add proposition. To be a truly sustainable brand it has to be at the heart of your DNA; the reason why you exist, to what you sell and, most importantly – how you relate to your consumer. If your brand is built on genuine foundations – it's much easier to connect and resonate with your consumer. Because I'm so passionate about luxury handbags and the market as a whole, I understand the customer and can instinctively read what they want – ahead of the curve.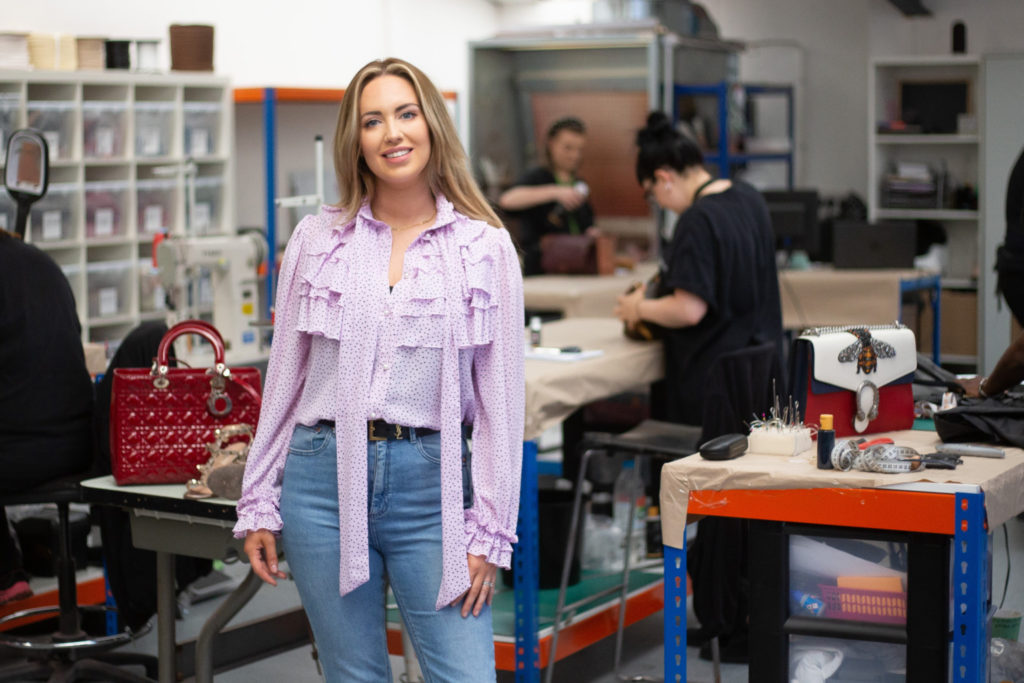 I also would say that as a founder working in this field it is really important to lead by example. You can talk the talk but you also have to walk the walk. I am always striving to ensure sustainability is ingrained in every process within our business – from the products we use, to the packaging we ship items out – we keep waste to an absolute minimum. I even go to the extremes of fishing out recycling that has been put in the wrong bin and locate the culprit.
Here's my advice for any founder trying to build a sustainable brand and business model.
Build from the inside out – a brand architecture that demonstrates authenticity and action will ensure you connect to consumers whilst making an impact
Have a clear vision – your brand vision must communicate the 'why' in your business model and its relevance to sustainability. Use this to unlock the potential of your brand by inspiring stakeholders with a clear and compelling vision
Understand your consumer – Because I'm so passionate about luxury handbags and the preowned market as a whole, I understand the customer and can instinctively read what they want – ahead of the curve. The most important part of my job is being on the front line – engaging with and understanding every need and behaviour of my customer.
Lead by example – you can 'talk the talk' but must also 'walk the walk'. Sustainability is not a value-add proposition and should be integrated into every process of your business, from packaging to distribution, supplies and products used – you must practice what you preach.
Ensure sustainability is visible and at the heart of all your comms – selling sustainable change for social good needs to be demonstrated through your marketing channels. At Handbag Clinic, we know that people are fascinated by the art of restoration so we have diversified and showcased these skills to create amazing and engaging content. Our YouTube channel now has 152k subscribers and our Instagram has 83k followers and these platforms drive significant sales. Both platforms are growing fast and have an incredible level of engagement – so much so that we are recruiting more Artisans to our team to ensure we can capture more of the amazing work we do. We are one of the few businesses to be actively recruiting during the pandemic.
Your team is your most important asset – At Handbag Clinic, we all work tirelessly and we're all aligned with the same vision and you can't even begin to put a price on that. I see it as a tremendous responsibility and a huge honour developing the people who come and stay to develop their careers within our business. We work hard and have a lot fun along the way too.
Be prepared to work harder than you ever dreamed – Success doesn't come overnight – the ascent towards your vision is long and steep but only you can see it so don't be too hard on yourself.
About the expert
Charlotte Staerck is the co-founder and CEO of leading luxury handbag restoration and preowned resale retailer, The Handbag Clinic. Founded in 2013, The Handbag Clinic, is the result of two passions colliding; a life-long obsession with handbags and a family legacy of leather and fabric restoration. Having specialised in leather restoration for over 16 years, the Clinic is the longest established luxe restoration service in the UK, lovingly restoring approximately 700 bags each month and reselling more than 300.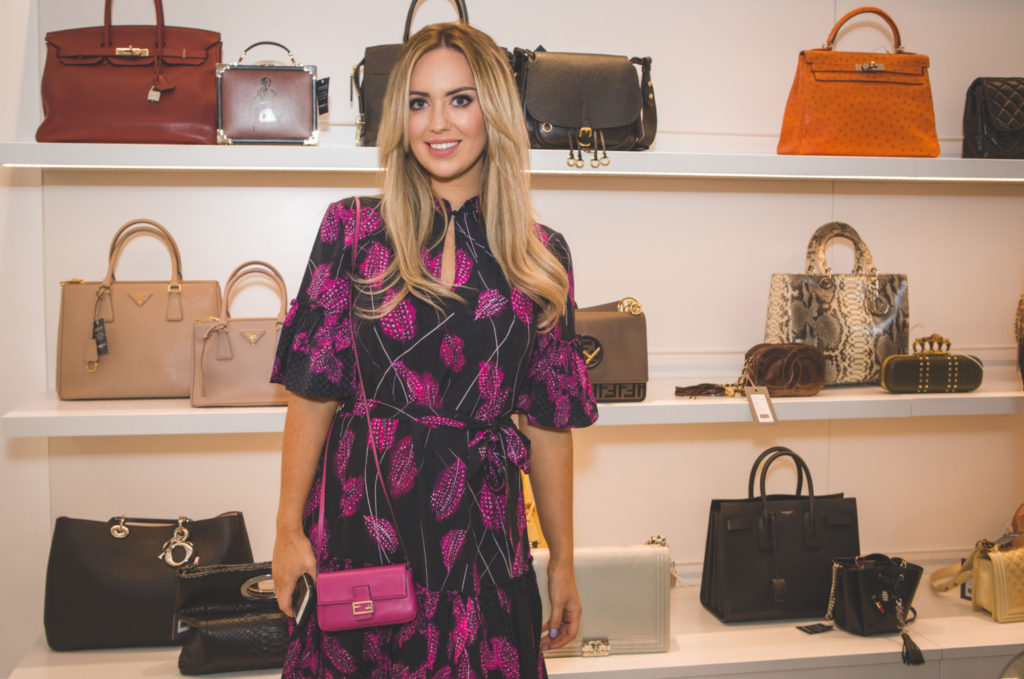 With stores and concessions across the UK including Leeds, Newcastle, Colchester and its flagship store on King's Road Chelsea, as well as Europe and the Middle East, The Handbag Clinic is the only business of its kind to combine restoration with authentication and resale. As a one-stop-shop for sustainable luxury they buy, restore, authenticate and sell the world's most coveted luxury and vintage handbags, guiding its discerning community of handbag lovers and collectors on their own unique circular journey.