By Sarah Frost – creative director of Chilcott.
As a grand-daughter of a well-known carpet maker, I have grown up with wool in my veins. The beauty and versatility of wool are attributes that we have long undervalued and in these times when the future of our planet is so finely balanced, the sustainability of wool is something that we should value hugely.
When I was asked to join the team at Chilcott in its fledgeling days, as designer and maker, I was delighted to bring this beautiful material into their portfolio.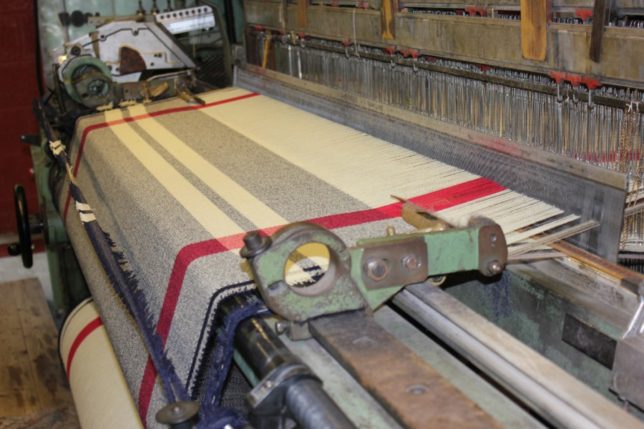 At Chilcott we value provenance, sustainability and craftsmanship above all else. We are proudly British and source all of our materials from the best producers and makers in each field. This will sometimes take us a little longer but we love a good challenge and we know that the end result, the lasting impact on independent craftsmen – and on our planet – will be worth it.
A trip to the dramatic Isles of Harris and Lewis sowed the seed of an idea. Here we saw the opportunity to marry together perfectly the incredible patterns and colours of Harris Tweed®️ with a new range of equally elegant products for our much-loved dogs. We had just developed our range of dog shampoos and spray-on coat conditioners using natural essential oil from plants grown on our lavender farm and the idea of dog beds, cravats and dog coats seemed to be the natural progression. These are of course, bespoke items, tailored by me, by hand, made to measure for your dog. 100% British and made using the best of British craftsmanship at each stage.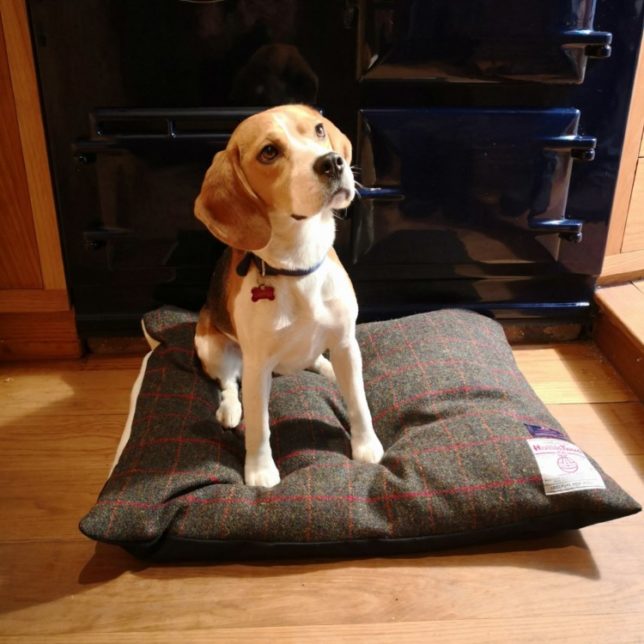 The beauty of Harris Tweed®️ took us to explore its roots further, we investigated tweed patterns long forgotten and with the help and inspiration of independent weavers on the Islands we have found and commissioned exclusive tweeds that truly reflect the landscape, seasons and skills of the weavers. What a privilege to work with cloth woven by hand on looms passed down through the generations! We have a limited amount of cloth in each style per season, as the wool varies and supplies change. Our tweeds are truly limited editions, once they are gone they really are gone!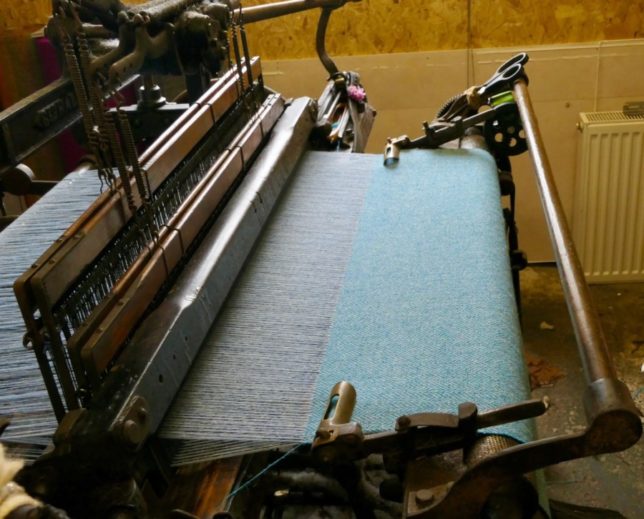 Made-to-measure Chilcott Dog Coats
Our made-to-measure service is new. Our customers send us a picture of their dog, their measurements and their preferred choice of Harris Tweed®. I then set about creating a pattern for the dog. Each one is unique. The Harris Tweed®️ coat is reversible with navy, waterproof, British Millerain waxed fabric on the underside, ideal for when you get caught out in a quick shower on your daily walk. It is finished around the tummy and chest with Velcro which makes it easy to take on and off without too much fuss.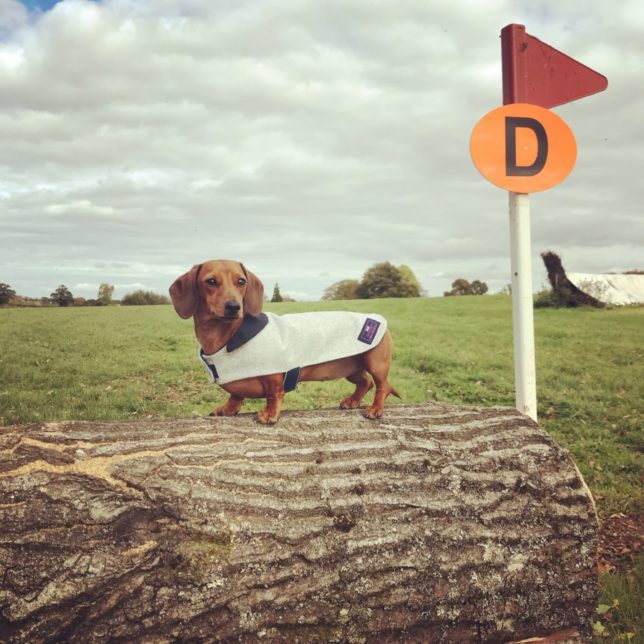 Bespoke Chilcott Dog Beds and Terrier Tunnels
When designing our dog beds and terrier tunnels, we found Harris Tweed®️, known for its longevity and style, to be perfect for our four legged friends. We wanted to fill the bed with a non-synthetic filling and found a company in Wales specialising in wool duvets. Wool has amazing properties, it is sustainable, warm and yet temperature regulating, recyclable, natural and environmentally friendly, to name but a few. We tuck one of our Chilcott lavender bags inside each bed to ensure that it stays fresh too. Our dog beds are as sustainable as we could possibly make them. They can be made to any size and you can choose from our range of Harris Tweed®.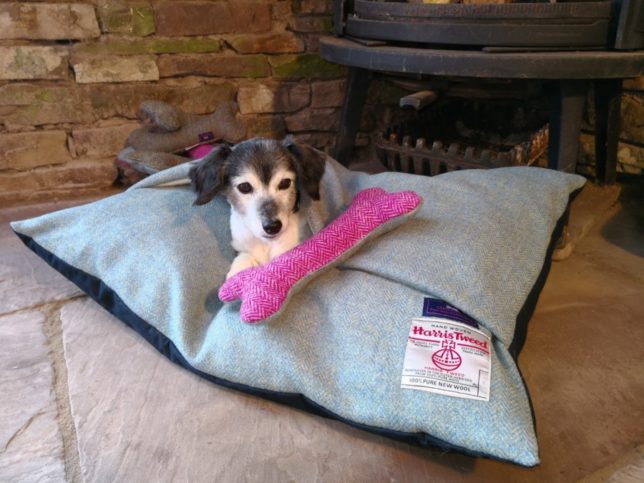 Chilcott Dog Cravats
The final product in our tweed range for dogs is the Chilcott Cravat. A fun accessory, the cravat is hand made from our selection of glorious wool Harris Tweed®️ and lined with the softest cotton. It slips easily onto your dog's collar for the smartest dog in town! Available in small, medium and large in a range of Harris Tweed®.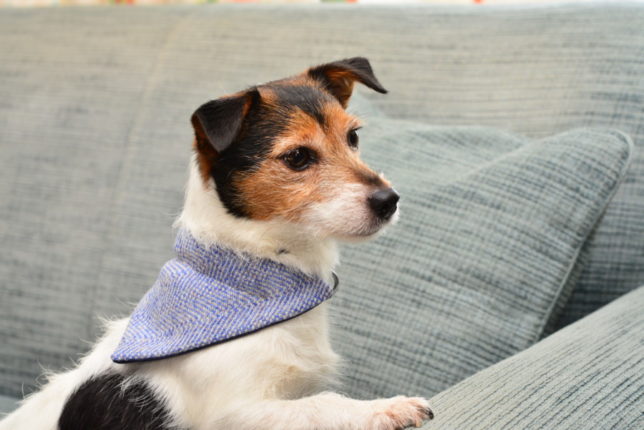 About the expert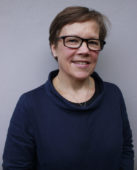 Sarah Frost is creative director of Chilcott, a family-run business based on a lavender farm in the Brecon Beacons that makes 100% British, elegant designs for you, your home and your dog. Founded in 2014, Chilcott's mission is to create sustainable and beautiful products whilst supporting British manufacturing and local artisans. We believe we should tread lightly in the world and appreciate what we have around us.
Sarah brings the timeless Chilcott designs to life in her studio in Wales. Her exquisite sewing skills create many of the best-sellers, such as hot water bottles, dog beds and bespoke dog coats from the beautiful, high-quality British wool and tweeds that she sources direct from independent craftsmen.
For more information and to see their full range, please visit www.chilcottuk.com