By Charles Braastad, Managing Director of Delamain.
Start With the Label
Yes, "cognac" is the world's most famous brandy, but it comprises a much broader range than you might think. Cognacs range in age from 2 to 60+ years and come from six distinct regions (crus). Time (ageing) and terroir are incredibly important and that's before we bring in the human savoir-faire as to maximizing the impact of both, so check your label for clues as to age and terroir. Cognacs are divided into four official age categories: VS (Very Special) minimum 2 yrs + ageing; VSOP (Very Superior Old Pale) minimum 4 yrs + ageing; X.O (Extra Old) minimum 10 yrs + ageing, and X.X.O (Extra Extra Old) minimum 14 yrs + ageing. There is simply no substitute for age, so these categories are a very solid proxy for overall quality.
The cognac producing region is divided into six official and quite distinct subregions which provide seven recognized "appellations". These appellations form a hierarchy that begins with "Bois Ordinaires" and progresses through "Bon Bois", "Fin Bois" and "Borderies" until reaching its finest "Champagne" appellations, "Petite Champagne", "Fine Champagne" (a blend of Petite Champagne and Grande Champagne recognized as its own appellation) and then cognac's very finest terroir: the "Grande Champagne."
It isn't just that the Grande Champagne terroir brings the best of nature to a cognac; that finest terroir comes with the highest per hectare price tag and the most careful and judicious care of its premium vines that will bear grapes that will be pressed and distilled into eaux-de-vie and begin the (often decades) of ageing necessary to truly optimize that powerful Grande Champagne headstart.
Delamain is the only cognac house to produce only X.O and above cognacs and the only one to produce only Grande Champagne cognacs.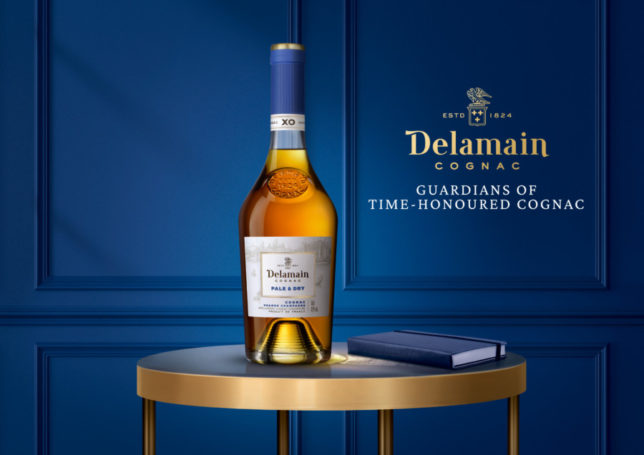 Take Your Time
An excellent cognac is a long time in the making (usually decades), so it is fitting that we slow down a bit at its most important moment. Unsurprising for a grape-based spirit, cognac brings a huge aromatic element to the drinking experience, and therefore needs to be approached unlike any other spirit. That front-loaded, aromatic element of the cognac drinking experience is not merely a warm-up or precursor to the gustatory experience that will follow. It is a genuine co-star, that will reward the cognac drinker with wave after wave of unfolding aromas; aromas that will carry into the mouth an extraordinary range of fruit and spice tastes, all enveloped in an aromatic mist. A beautiful cognac will take about 10 minutes to open up, with each moment of that short process providing rewards. If you don't want to actively appreciate that 10 minutes, still best to give it that time to open and regardless; always begin the "drink" with your nose.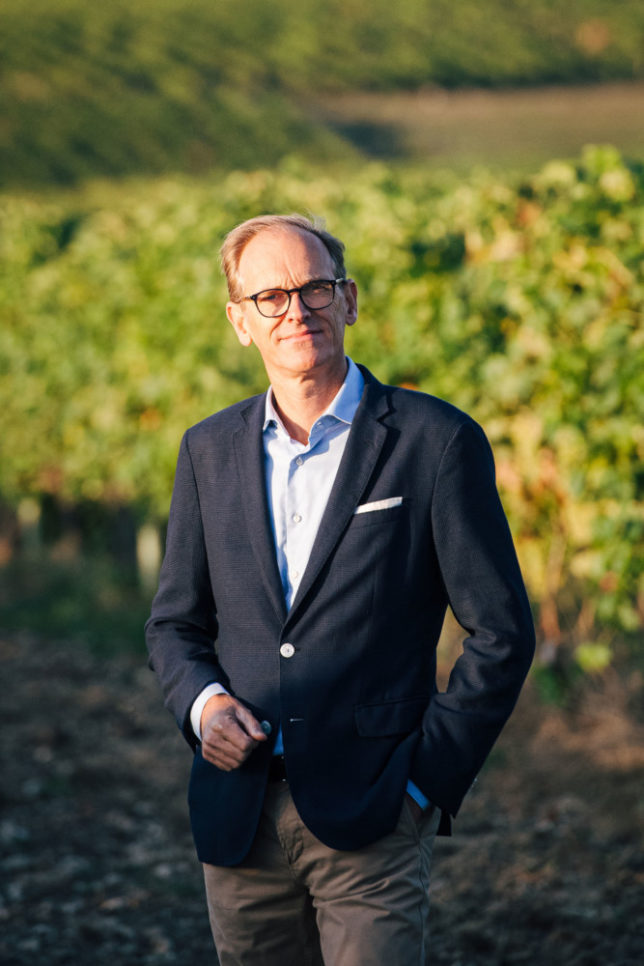 Don't Be Intimidated
Cognacs have long been guarded treasures of elites and connoisseurs, and that association may leave a new drinker wary, but cognac is in reality a very approachable spirit. Its aromatic nature, the way it unfolds, its complexity, how it fuses with foods in the mouth; all make cognac a highly personal, deeply immersive experience. There isn't a cognac "expert" alive who isn't regularly introduced to some new element of a cognac by a fresh convert parsing the sensory experience. If you smell, taste, think and talk, its almost impossible not to feel connected and comfortable with a fine cognac from a very first introduction.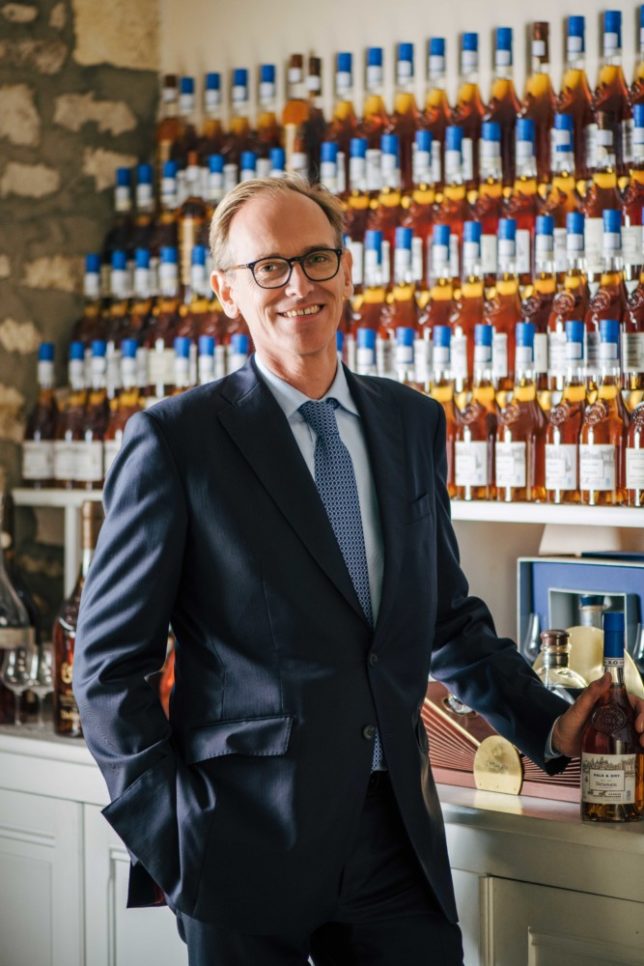 Get Social
Cognac is a very social drink. Wine drinkers will be familiar with the ability of an aromatic, food-enhancing drink to lubricate conversation and enhance social interaction. Cognac is even more weighted to its aromatic stage than wine and the pace and nature of the way that cognacs open up (ten minutes of a remarkably dynamic and intense process) and evolve aromatically makes for conversation that is rarely matched even by the finest wines (which are left to open up before consuming and then smelled and consumed in that optimal, static state) and the brief and intense opening stage is almost perfect as a conversation driver before one moves from the aromatic stand-alone stage of cognac appreciation to the equally exciting prospects of wonderful food pairings.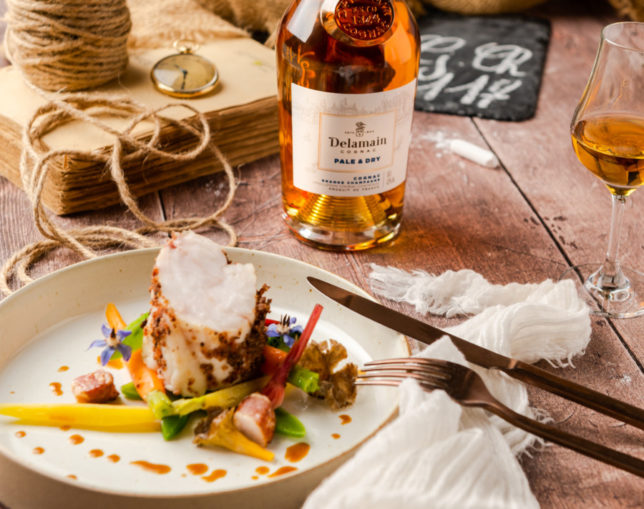 Think Food
It is perhaps no surprise that grape-based cognac has a wine-like ability to enhance the eating experience. The range of food-enhancing aromas and tastes found in cognacs is surprising and versatile; cognacs comfortable interacting with all of the basic taste groups. Cognacs develop naturally with aromas and tastes of pear, apricot, peach, fig and grape; with citrus flavours and vanilla; with woody notes and earthy notes; with spices and many other elements that pair with food in win-win relationships. What cognac brings to the party it does naturally; its extraordinary range of aromas and tastes the result of a long, natural evolution that brings depth, authenticity and integrity to food that other spirits (eg infused and augmented vodkas, gins and rums) have in recent decades tried to accomplish artificially.
Cognac is an enormously versatile food partner, as comfortable enhancing an easy summer starter (charcuterie, salty cheeses like mature cheddar or parmesan, smoked salmon or simple prawns, with the cognac perhaps served chilled or with one perfect ice cube in a tumbler), an elegant single course or an entire cognac-themed meal. Sushi, a wild mushroom risotto with shavings of parmesan, the list is mouthwateringly endless and fortunately there is a growing body of recipes, and chefs exploring what is rapidly becoming apparent: Cognac is the "Spirit of Food".
About the expert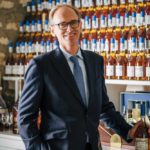 Charles Braastad, Delamain's Managing Director is a direct descendant of Delamain founder, James Delamain, and the ninth generation of this continuously family-run cognac house, long-renowned for its mastery of Grande Champagne cognacs.