This Easter, step up your gourmet game and bring a touch of quintessential British quality to your celebrations with Dukeshill. This home of luxury foods has all you need for the finest of Easter feasts, plus an array of exceptional Easter Eggs that are guaranteed to wow even the most ardent of food aficionados. If you're looking for an impressive gift hamper to send to loved ones or simply share with all the family this Easter, then look no further than the Easter Hamper (£150) from Dukeshill.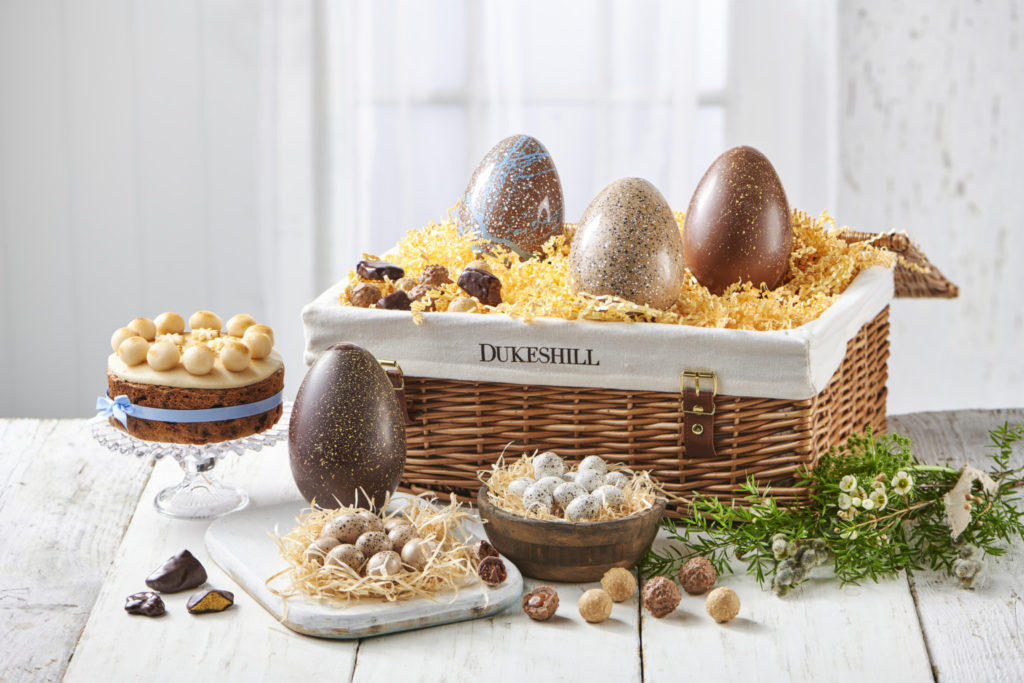 It is brimming with a stunning selection of their gourmet Easter Eggs made in small batches by hand together with boxes of decadent praline and salted caramel chocolate quail eggs. To top it all off, this array of chocolate goodness is accompanied by Dukehill's famous traditional Simnel Cake and comes complete in a beautiful honey wicker basket.
The Dukeshill Easter Hamper includes these delectable delights:
Tea & Biscuits Blonde Chocolate Egg (210g)
Exquisite blonde chocolate is infused with bergamot oil and studded with small crunchy dark, milk, white and blonde biscuit pieces to create an entirely unique and delicious Easter egg that is like no other! New to Dukeshill Easter offering this year, this special egg has a light citrus note which wonderfully compliments the sweetness of the rich blonde chocolate.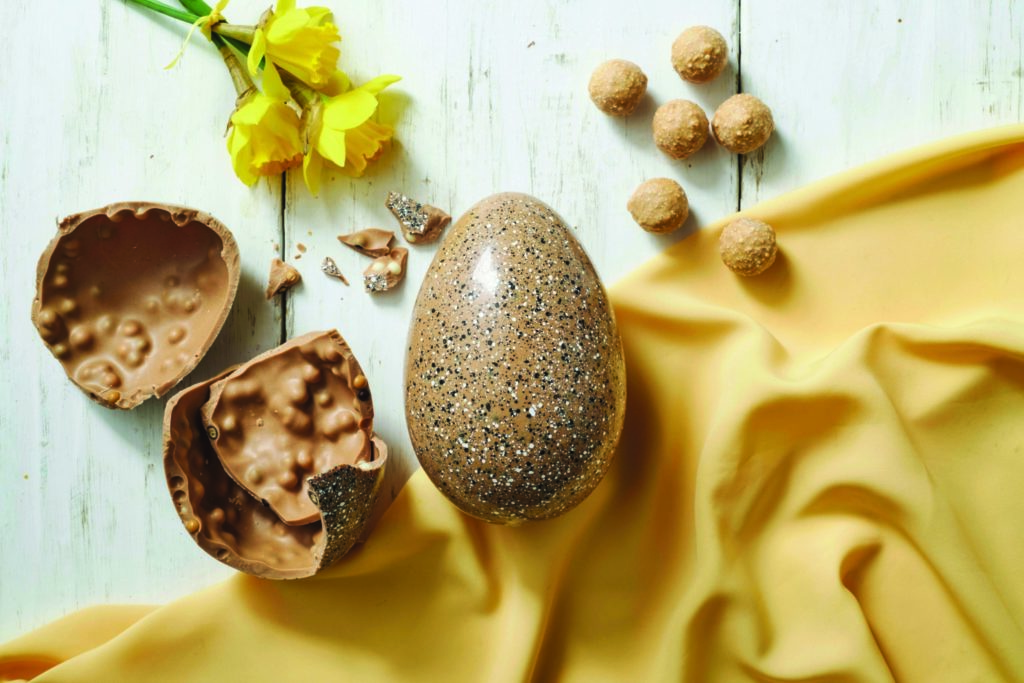 Hokey Pokey Chocolate Milk Chocolate and Dark Chocolate Eggs (210g each)
Both decadent dark and smooth and creamy milk chocolate versions of this delicious chocolate easter egg are included in the hamper.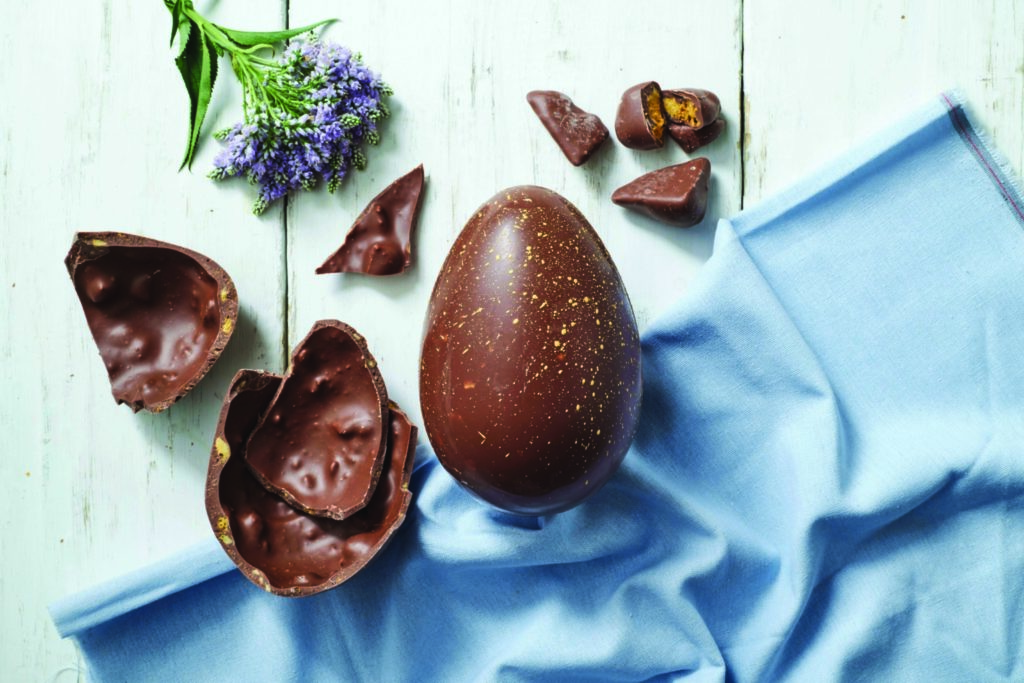 The eggs are speckled with shards of delicious honeycomb throughout.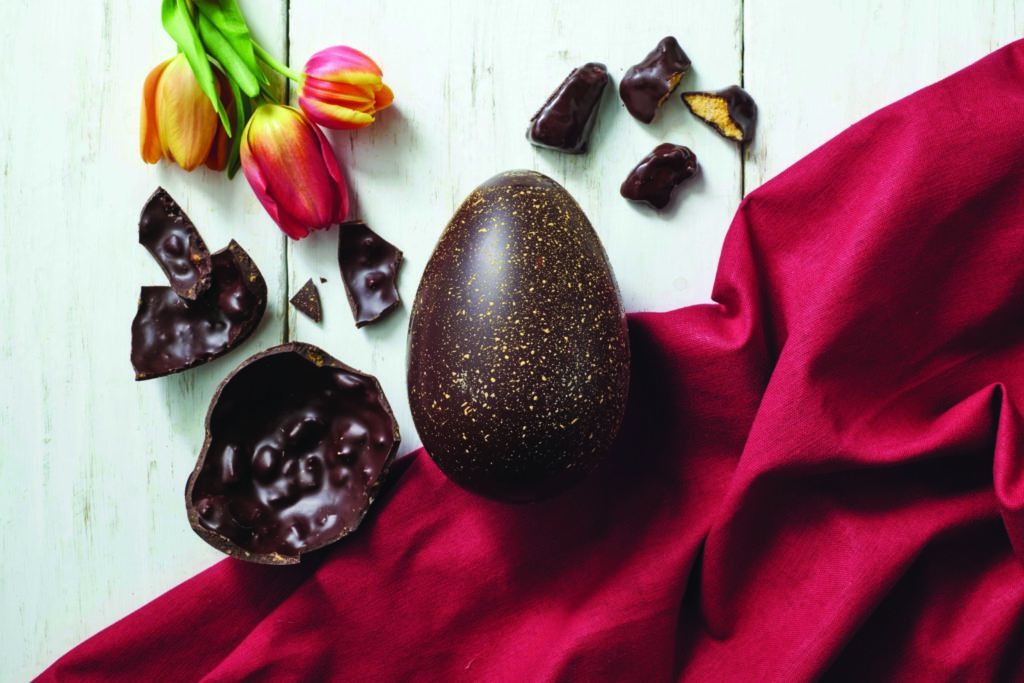 Extra golden chunks of honeycomb, enrobed in the finest dark or milk chocolate have also been nestled into the box for you to share with family and friends (or not!).
Salted Caramel Milk Chocolate Egg (210g)
This truly heavenly caramelised milk chocolate Easter egg is generously studded with shards of salt caramel. Housed inside the egg are six delicious milk chocolate salt caramels. A real Easter treat!
Praline Quail Eggs (150g)
Making a delightful Easter gift on its own, this is one of the two chocolate mini egg boxes on offer from Dukeshill this year. The box contains twelve decadent chocolate praline eggs twelve deliciously dark chocolate salted caramel eggs. All the eggs are wrapped in a thin crisp sugar-crusted shell, with the speckled eggs looking just like the real thing!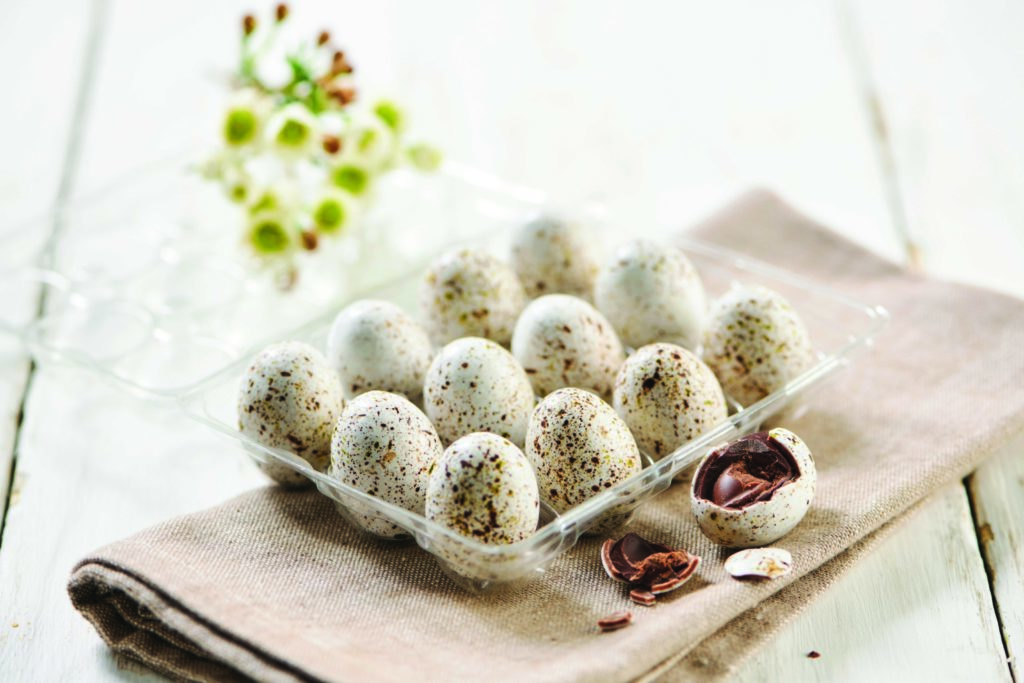 Salted Caramel Quail Eggs (150g)
The other chocolate mini egg box on offer from Dukeshill this year contains twelve deliciously dark chocolate salted caramel eggs wrapped in a thin crisp sugar-crusted shell to look just like speckled quails eggs.
Simnel Cake (1kg)
Dukehill's famous traditional Simnel Cake is a delicious light fruit cake with a layer of almond paste baked into the middle while on the top it is decorated with eleven marzipan balls placed around the edge, representing the apostles. It's perfect served as a teatime treat this Easter. Dating back to the Tudor times, Simnel Cake is now traditionally eaten at Easter to celebrate the end of the 40 days of Lent.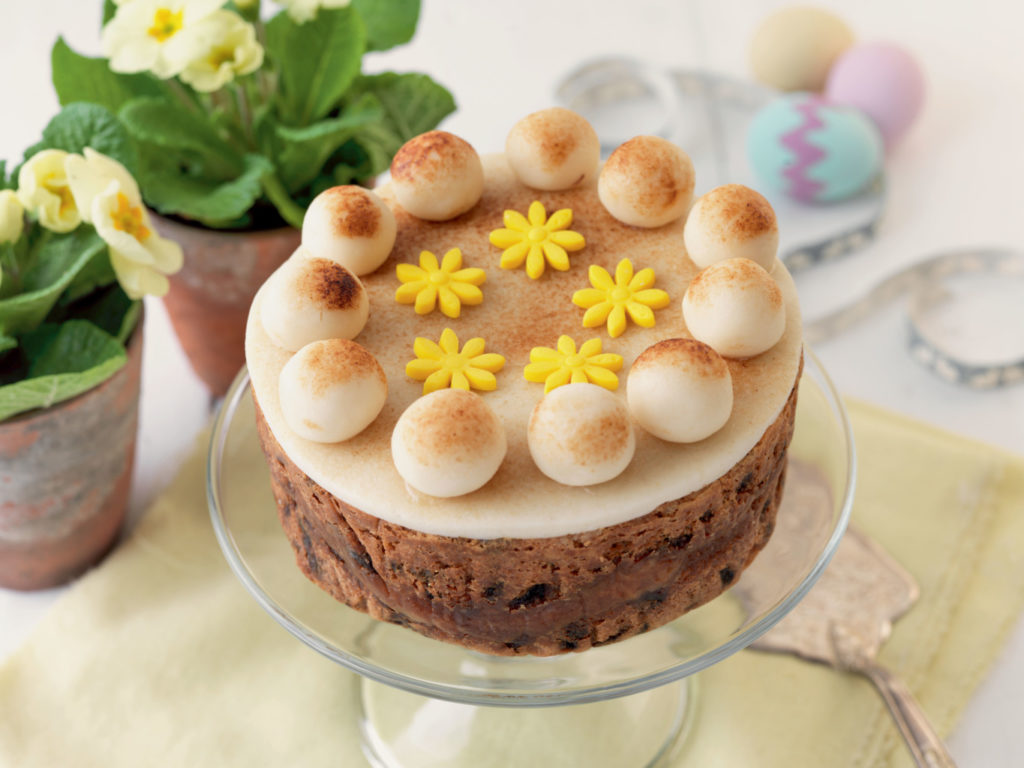 All the contents of the hamper can be purchased separately from the Dukeshill website but we think the Easter Hamper is the best way to add the wow factor to a loved one's Easter gift or to enjoy an indulgent Easter at home with the family.
Dukeshill was founded over 35 years ago, with a vision of producing the very best hams, cured the "old fashioned" way, and a true focus on flavour and texture. This commitment to quality led to Dukeshill being selected by some of the top London Food Halls including Selfridges, Harrods, and Fortnum & Mason to produce their hams, and in 2003 it was awarded the ultimate accolade – a Royal Warrant for manufacturing hams from HM The Queen. Today, Dukeshill produces and supplies a wonderful array of top-quality cured and fresh meats, smoked fish, cheeses, puddings, hampers and much more, through maintaining its traditional approach to crafting fine foods and working in partnership with British farmers and small artisan producers. Throughout Dukeshill's history, one thing that has never changed is its mission to provide its customers with the most delicious products and the uncompromising attitude towards provenance and quality.
The Dukeshill Easter Hamper is £150 from dukeshillham.co.uk