Takeaway award season is upon us with voting for the British Takeaway Awards now live, Ferne McCann has recreated some of the most iconic food shots from the Oscar-winning film Breakfast At Tiffany's with takeaway foods taking pride of place.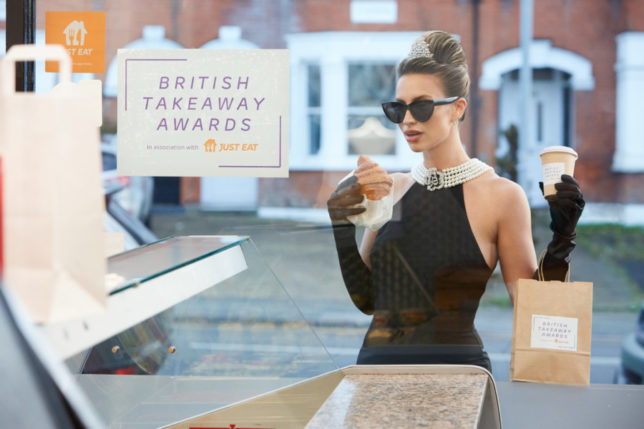 Donning the iconic little black and pearls combo, Audrey Hep-Ferne can be seen replacing chic patisserie for some familiar modern day takeaway classics, from noodles to pizza and sushi.
The pictures support the launch of the 2021 British Takeaway awards encouraging people to vote for their favourite takeaway across Britain, and new research has revealed just how important the industry has been to the nation during lockdown.
The British Takeaway awards, now in their sixth year, celebrate the hardworking people behind some of our favourite restaurants and takeaways. And the last year has seen these businesses being more important to the British public than ever with research revealing that 70% said takeaway food has been crucial in lifting their spirits during lockdown.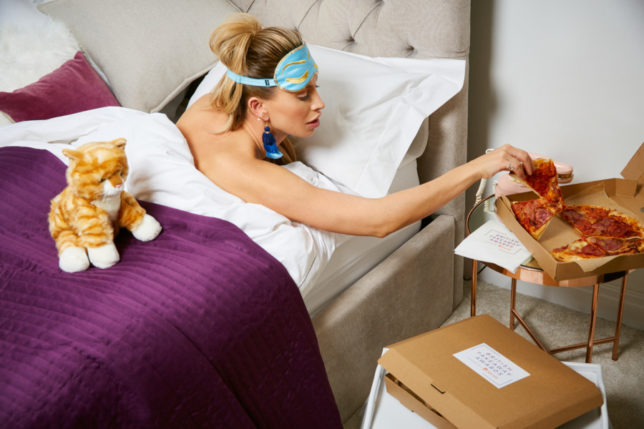 With no pubs or restaurants open for the majority of the last year, takeaways have become the go-to celebration for many of us. Just Eat found that the most popular takeaway to celebrate good news was Chinese with over a third of people (34%) selecting this as their celebratory cuisine of choice, whilst a third of people turned to traditional fish & chips to lift their mood and cheer themselves up. Takeaways also proved popular for those who have just moved house, with over a quarter of people (27%) choosing a Chinese as their first meal in a new house.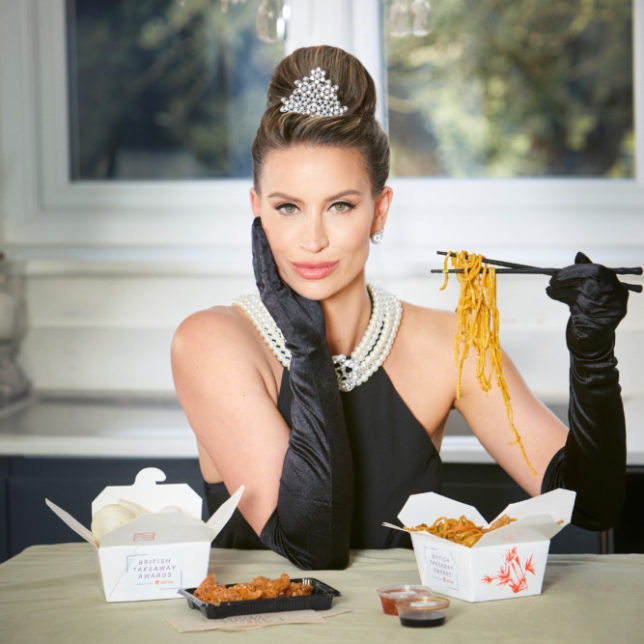 Other occasions people prefer specific cuisines for include:
40% selected pizza as their favourite takeaway to order when having friends over –  when restrictions allow!
18% of people prefer to order Italian food for a date night
Burgers are the favourite takeaway to eat outside for 23%
Speaking about her involvement in the British Takeaway Awards, Ferne McCann said;
'I'm a huge fan of taking a break from cooking and getting a takeaway and over the last year it's become something that my family and I have looked forward to especially when celebrating birthdays. The British Takeaway awards are a great way to give something back to the hard-working takeaway owners who have given us all a little moment of joy throughout lockdown'.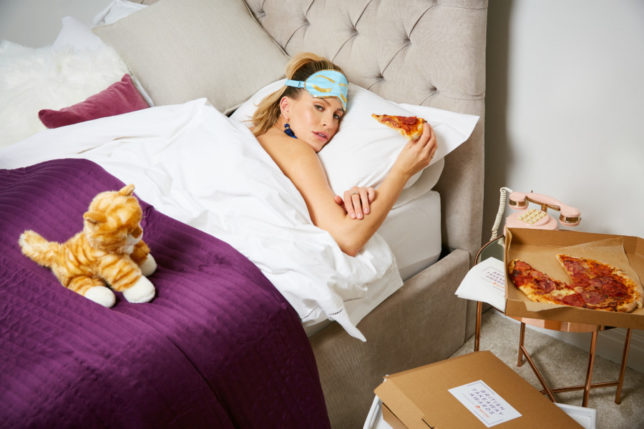 Looking forward to lockdown restrictions lifting, a quarter of people are looking forward to sharing a takeaway with close friends and families when we are able to welcome people back into our homes for a delicious meal.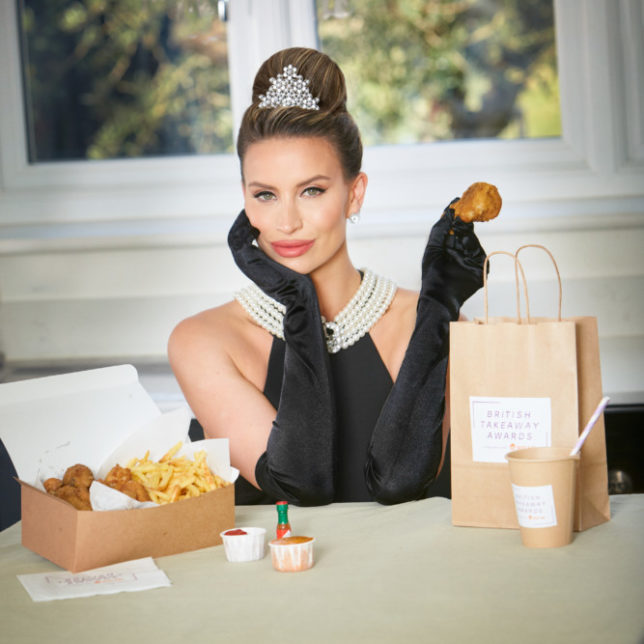 Voting is now open for the British Takeaway Awards with the UK being urged to vote for their local food heroes to give them the chance to see the glitz and glamour of the award ceremony and win an award for their hard work and incredible food in 2021. To vote for your favourite takeaway visit www.thebtas.co.uk