The UK's favourite burger restaurant, Five Guys, has announced today the launch of its latest milkshake flavour of 2022 – Reese's Peanut Butter Cups! However, you need to be quick, as it is only available for a limited time!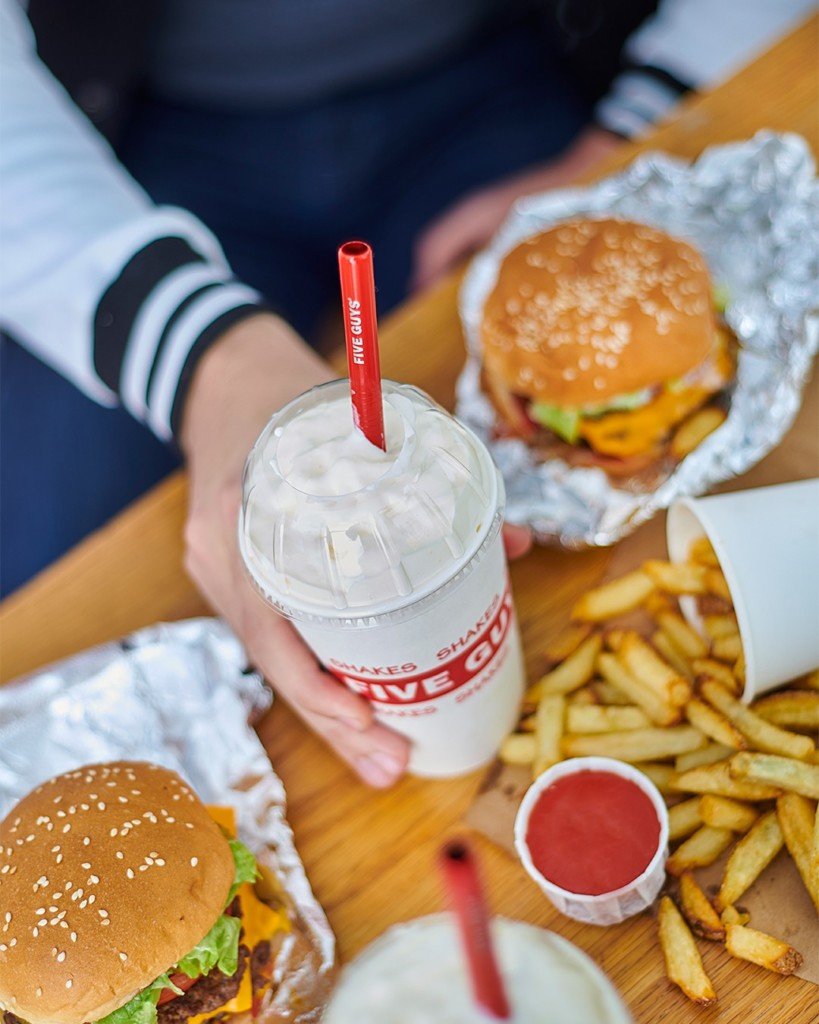 With the launch of the new mix-in, Five Guys' lovers will be able to either try the flavour on its own and indulge in the ultimate peanut buttery goodness shake or create more than 1,000 different milkshake flavours using other mix-in flavours available.
Five Guys is famed for its delicious and mouth-watering, made to order burgers and hot dogs, generous fries and irresistible milkshakes.
As well as always being fresh and delicious, Five Guys is known for its customisable shakes, which all start with a creamy vanilla base, to which customers can add a variety of mix-ins to create their super-customised milkshake.  Some fan-favourite flavours available include chocolate, strawberry, Oreo, salted caramel, and most recently Lotus Biscoff, which launched in 2020.
The new milkshake is available across all 138 UK Five Guys restaurants.
To celebrate the new Reese's Peanut Butter Cups Shake, from the 6th of April you can win the ultimate Five Guys x Reese's bundle, including £250 worth of Five Guys Gift Cards, exclusive Five Guys Merchandise (such as Varsity Jacket, T-Shirts and Socks), plus, a box of Reese's Peanut Butter Cups! Visit @FiveGuysUK on Instagram to enter!
For more information, visit www.fiveguys.co.uk/reeses
Founded in Virginia in 1986 by the Murrell family and launched in the UK in 2013 in London's Covent Garden, the American-diner style restaurant has become one of the UK's most-loved restaurants and has amassed a loyal fanbase – with superstar fans including Tom Hardy, Mollie King, Ed Sheeran and Maya Jama, and specific Peanut Butter lovers including Emma Corrin, the new shake is sure to become the coolest and most delicious offering in the UK this year!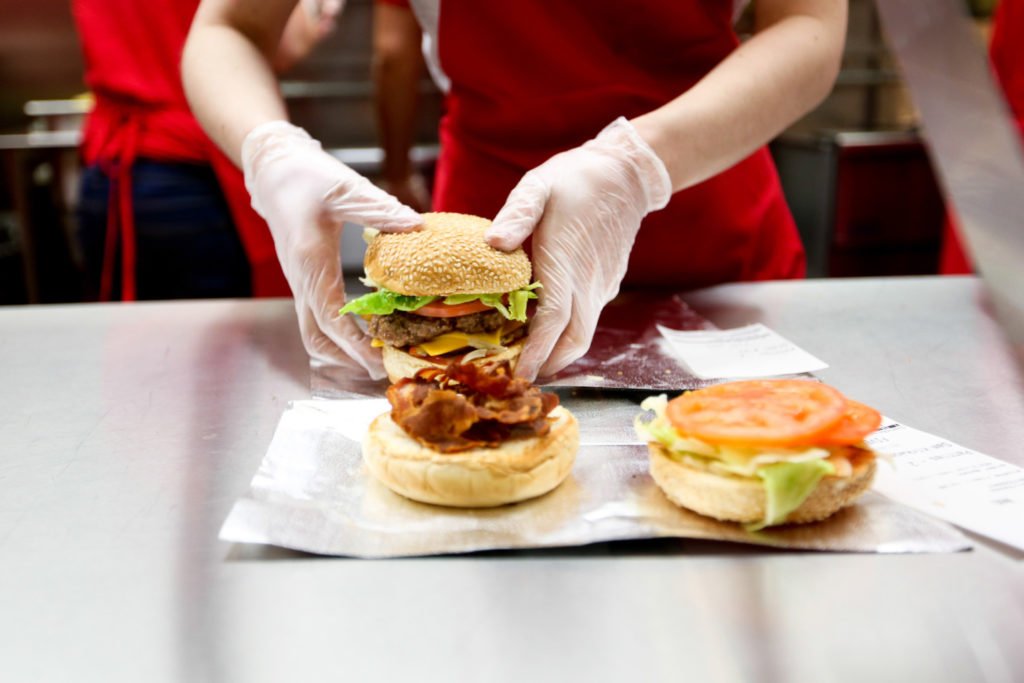 Five Guys prides itself on using the freshest ingredients, and customers can find out which local farm the potatoes have come from by checking out the restaurant's notice board. This results in delicious burgers and fries of the highest quality, burgers are grilled to order, whilst the fries are hand cut every morning and cooked in peanut oil to create a mouth-watering taste. Using fresh ingredients there are 250,000 possible combinations to order your burger at Five Guys as well as over 1,000 possible ways to customise your milkshake!