By Flossie Saunders – Stylist and Fashion Editor of The Sunday Times Style.
As summer is now among us, the days are lighter and slightly warmer, we look to our outdoor areas as an extension of the home. Here are eight ways you can bring the inside out and transform your outside space to be the envy of your friends, family and neighbours.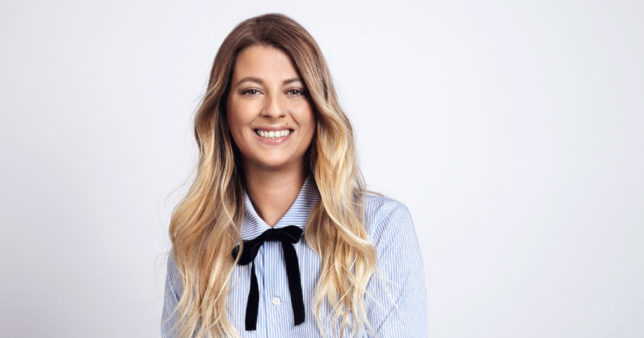 Introduce soft furnishings
We often look to textiles and soft furnishings to add warmth and change the look of a space indoors, but the same rule applies for the outside. Adding some beautiful textiles is a quick and cost-effective way to reinvent an outdoor area. Try adding an outdoor rug under your eating area and investing in a tablecloth to elevate outdoor dining. To soften the area and create comfort for little ones, consider placing a sheepskin on benches or large cushions to the ground; using throws over the backs of chairs will not only look stylish but also come in handy with the cooler summer nights.
Get creative with colour
Bright colours really pop in the sunlight and work in a garden, large or small. Get creative and use colour to your advantage to create zones of colour within your garden, as you would an open living space.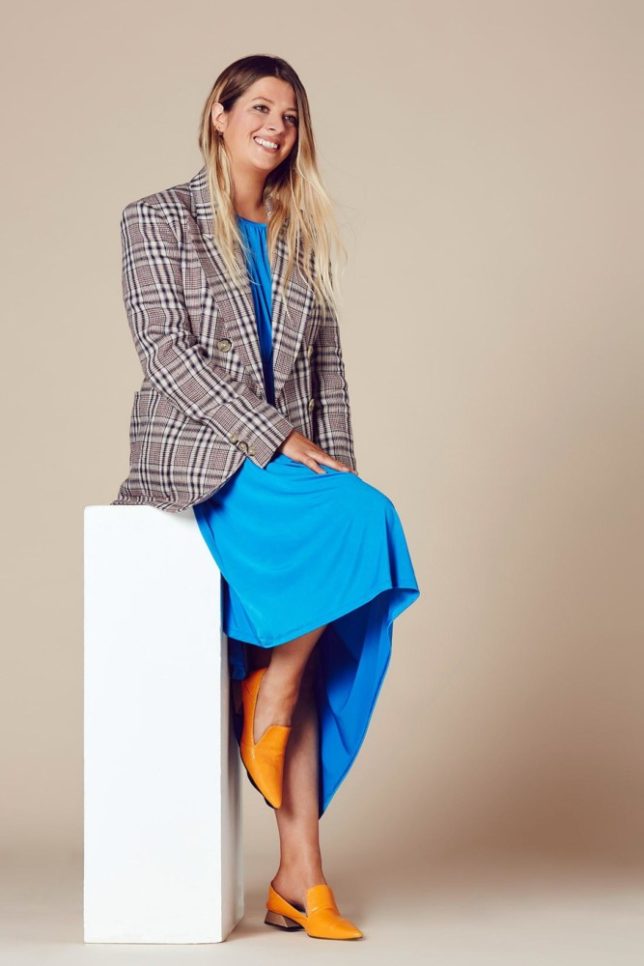 Invest in lights
Whether it be solar operated festoon lights adorned on a tree or balcony, electric lights installed on your decking, candles flickering on your table, or large pillar candles in lanterns. By adding lights, it allows you to use your space long into the night.
Don't forget the finishing touches
Just as you might indoors, adding the finishing touches to a table setting outdoors can transport your dining space from fine to fabulous. A vase or small vases of seasonal blooms and flowers on your outdoor table and lit candles. Don't be afraid to use table linen to make a real impact when dining alfresco with family and friends. #tablescapes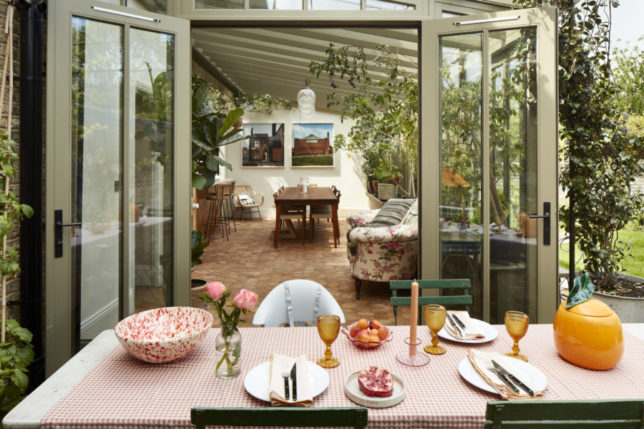 Open up the space
An outdoor mirror hung or resting on a wall is perfect for reflecting both the light and the space, so your garden or terrace can seem much bigger than it really is.
Make the most of your space
It's important to make the most of the space you have available, so it pays to be practical. Look for furniture that can be easily positioned around the house or outside, so families can sit together anywhere, in their gardens on patios, terraces or balconies.  Leverage your small space by using furniture that can fold away with ease when not in use and be easily stored, or even travel with you such as the STOKKE® CLIKK™ HIGHCHAIR. A design-friendly and family-friendly piece of furniture that looks good and connects family life seamlessly from inside to out.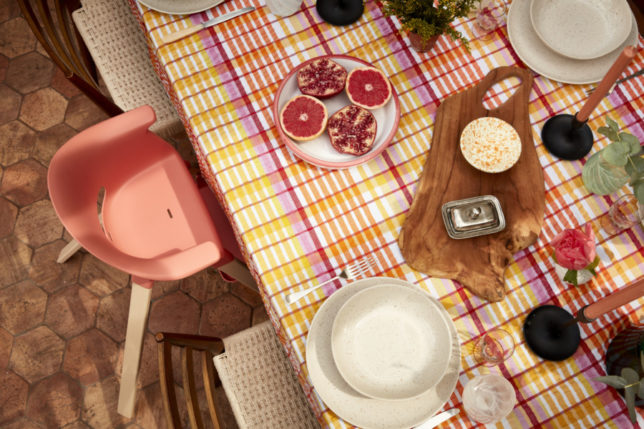 Create an outdoor kitchen
Having spent so much time at home, many of us are starting to consider the environment much more and are getting back to nature by growing our own fruit and veg. If you have the space and the budget available, taking this one step further to building an outdoor kitchen or getting a pizza oven can create the perfect summer setting for alfresco dining.
Let your plants do the talking
Flowers and plants can very easily become statement features that will catch the eye and be the focal point, drawing attention away from the areas that might be less attractive within your outdoor space. Attaching a trellis to a wall or using vertical planters can create an outdoor "wallpaper" that is visually striking but can also change with the seasons.
This article was originally published on page 8 of the 26th Edition of SLOAN!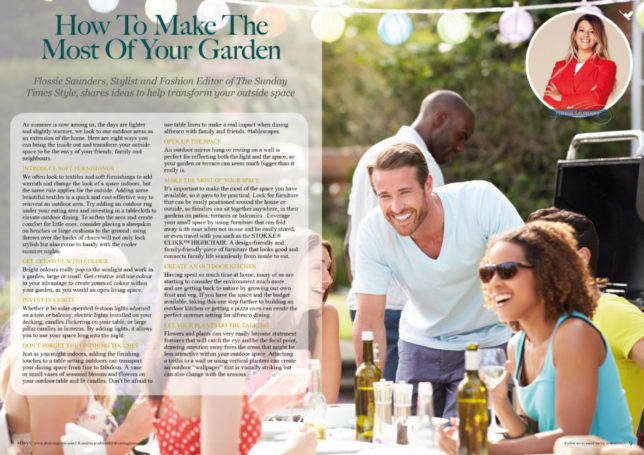 About the expert
Flossie Saunders is a leading Stylist and the Fashion Editor of The Sunday Times Style. She is also a mum of "two under two".