We asked two leading health experts – Dr Leah Austin and Hilde Hjertholm – about the upcoming wellness & biotech trends of 2021 that will be of interest to the emerging demographic "Generation Nester". This demographic is defined as home-focused consumers interested in Pandemic-Proof Living and Domestic Wellness. These consumers are focus on turning living spaces into wellness spaces and looking after the health & wellbeing of themselves and their loved ones at home. So if you have an interest in the future of wellness, read on!
Dr Leah Austin, GP, nutritionist and expert advisor to NuroKor, commented:
"Over the past 12 months, we have seen a huge shift in the way consumer's approach their health and wellness. Driven largely by necessity as a direct result of the pandemic, many people have been unable to access health and wellbeing services as freely, or in the same ways as they used to; meaning there has been a huge surge in demand for at-home treatments, solutions and products that can help protect our health both physically and mentally.
"One of the biggest trends I expect to grow throughout 2021 is a rise in the use of health technology solutions that can be used directly by patients, in their own homes, without the need for intervention or application by a medical professional. Understandably, lots of people suffering with chronic and ongoing health issues still feel very concerned about physically seeing their GPs or healthcare teams, so having access to tools that can treat or manage their conditions at home has the potential to be life-changing.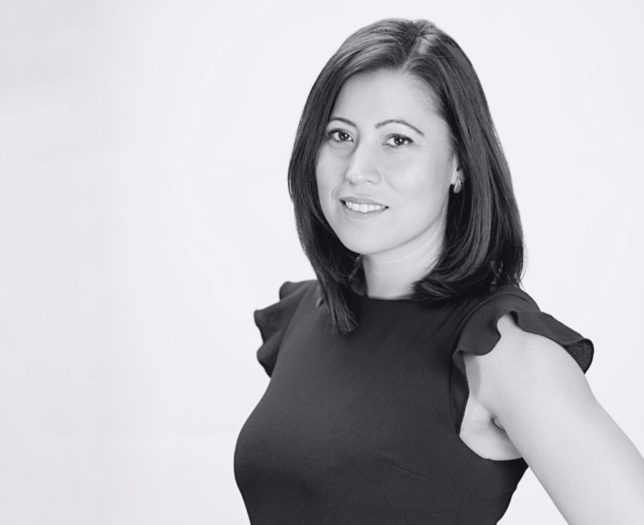 "Bioelectronics, for instance, is one area of health tech that is growing rapidly – in fact, the global bioelectronics industry value is tipped to reach USD $25 billion by 2023. I've seen firsthand how it can make a huge difference to people suffering from acute and chronic pain. Wearable devices, like those produced by NuroKor for example, use bioelectric nerve, muscle and microcurrent stimulation to help manage pain and optimise physical performance for patients suffering from a wide range of conditions. This kind of tech is also small, portable and non-invasive so it means it can be used anywhere, at any time and removes the need for potentially harmful pain-killers and other forms of medication.
"Another key area that's set to grow massively is remote and virtual mental health services. There's absolutely no denying that the pandemic has taken its toll on a lot of people. For some it has brought on bouts of anxiety and stress that they have never experienced before, and for others it is exacerbating the mental health conditions that they were living with pre-Covid.
"It's absolutely critical that people do not stop or reduce the frequency at which they receive support and treatment for their mental health simply because they aren't able to access them in the same way they were before the pandemic. Options like video or telephone counselling sessions, offered through services like NHS TalkWorks, or even apps that support day-to-day coping mechanisms like WorryTree or Calm – will certainly become lifelines for many Brits."
Hilde Hjertholm, physiotherapist and NuroKor Norway CEO, commented:
"One of the biggest – and most important – changes we have faced in terms of our health and wellness in recent months, is how we exercise. As we have moved back and forth between varying degrees of lockdown and gyms, sports centres and fitness studios have remained closed for months at a time, lots of people are turning to home exercise as a means of keeping fit.
"It's estimated that home workout equipment sales have risen by a staggering 5,800% this year and you only need to go for a quick walk on your lunch break to notice how many others are out and about running, cycling and walking.
"Even though the UK now has a roadmap for ending lockdown and reopening gyms and fitness facilities, I anticipate many Brits will continue to stick with their home workout routines, and invest more into smart tech and fitness equipment rather than fork out for gym memberships. Brands like Peloton and NordicTrack are rapidly growing in popularity – particularly as they allow members to connect with a wider community, so you still get the same interaction and motivation that you would in a fitness class, but from the comfort of your own home.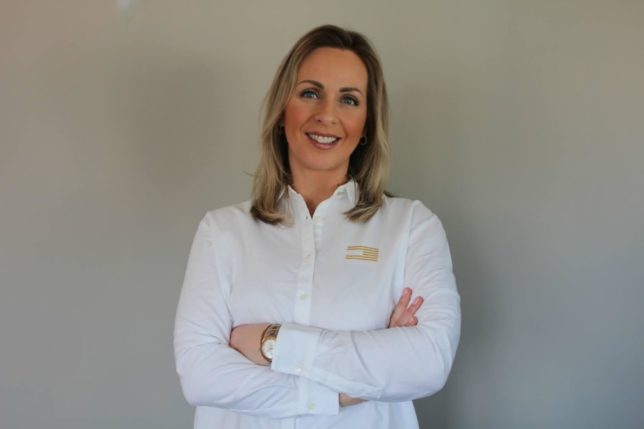 "The "Strava-effect" is also one of the biggest things to come out of lockdown in terms of our health and fitness. People are becoming obsessed with tracking their exercise, hitting their daily step count and of course, keeping an eye on what other people are doing. The wearable fitness tracker market is growing significantly – whether it is watches like Garmins and FitBits or Bluetooth exercise vests, running pods and 'smart rings'.
"However, while it's no doubt a good thing that so many of us are doing everything we can to remain fit and healthy, despite the hurdles Coronavirus has thrown at us, it's not without its challenges. Going it alone means the risk of injury becomes much higher – particularly for those who don't normally exercise as frequently or are adjusting to new ways of exercise and different equipment.
"A big area I anticipate will grow this year is the use of electroceutical or bioelectronic therapies – which is a relatively new category of therapeutic agents which act by targeting the neural circuits of organs. Electroceutical therapy is highly effective in managing pain – particularly pain caused by sporting injuries – and does so by using bio-electrical currents to target nerve endings through the skin, which then limits pain signals reaching the brain.
"Technology like the mibody, produced by bioelectronics specialist NuroKor, is a real game-changer. It means that anybody suffering with a sports injury or ongoing aches and pains can manage and treat it from their own home, without the need to see a doctor or physiotherapist. Not only does it help with pain management, but it is also proven to optimise recovery times and enhance overall physical performance – helping to future proof our fitness for longer."
About the experts
Dr Leah Austin is a practising GP & Nutritionist with an interest in biotech. She invested in NuroKor after seeing its huge potential in treating patients with chronic and acute pain, particularly in helping patients reduce reliance on over-the-counter medications and pain killers that have potentially harmful side effects.
Hilde Hjertholm is a Physiotherapist and CEO of NuroKor Norway. As a trained physiotherapist, Hilde is interested in how bioelectronic therapy can help our body, muscles and joints repair limiting the potential for long-term damage and injury and support our overall physical performance. Hilde works with a range of clients – from normal people to elite athletes so knows first-hand how bioelectronics can be used to support specific problems.