Hey Duggee and Bing are two of the most popular shows on the CBeebies children's television channel, so we had to include these two imaginative play and educational toys featuring your little one's favourite CBeebies friends in our latest Toddlertainment feature in the 25th edition of SLOAN!
Hey Duggee Wooden Puzzle Clock with Stand
The Hey Duggee wooden puzzle clock with stand (£11.99) is part of a charming collection of traditional wooden Hey Duggee toys.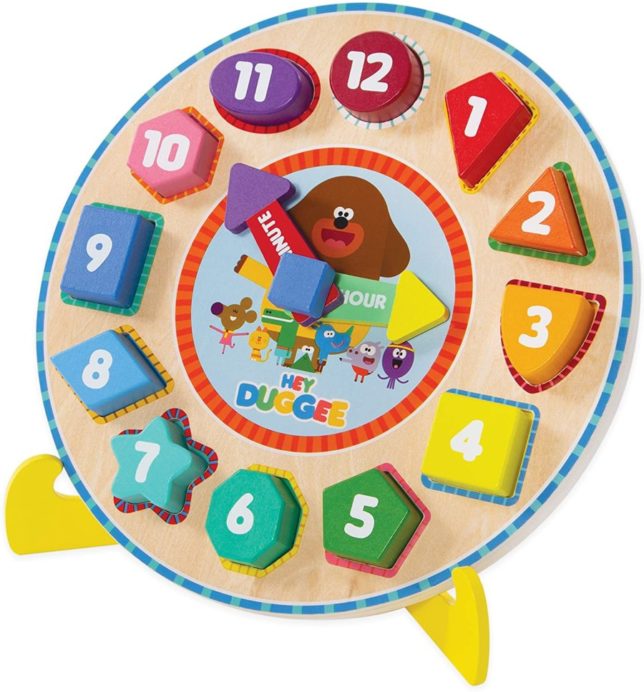 Produced with contemporary execution for today's pre-schoolers, the colourful wooden standing clock is perfect for teaching children how to tell the time and develop number recognition whilst learning about shapes and colours. Each number can be lifted in and out like a puzzle piece. Made from responsibly sourced materials and certified by the FSC.
Bing & Friends 6 Figure Set
This Bing and Friends 6 Figure Set (£14.49) is perfectly sized for little hands.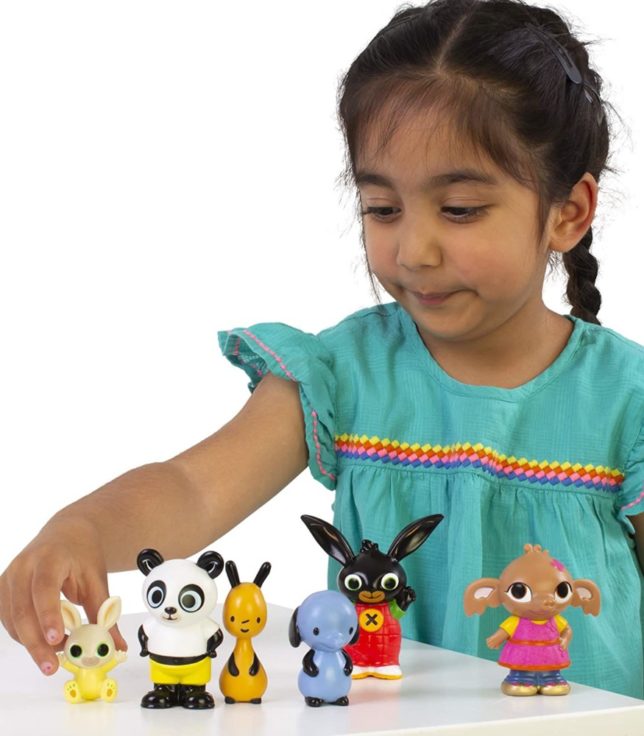 Your Bingster will love all their favourite characters from the show: Bing, Flop, Sula, Amma, Pando and Charlie. We were sad not to see Bing's cousin Coco featured but who can resist those big eyes of Baby Charlie!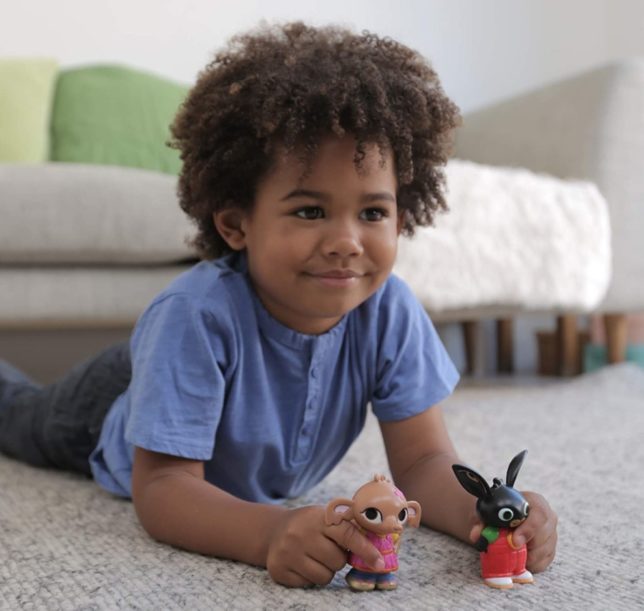 These brightly coloured figurines are perfect for imaginative role play and are neatly packaged in a display box with handle.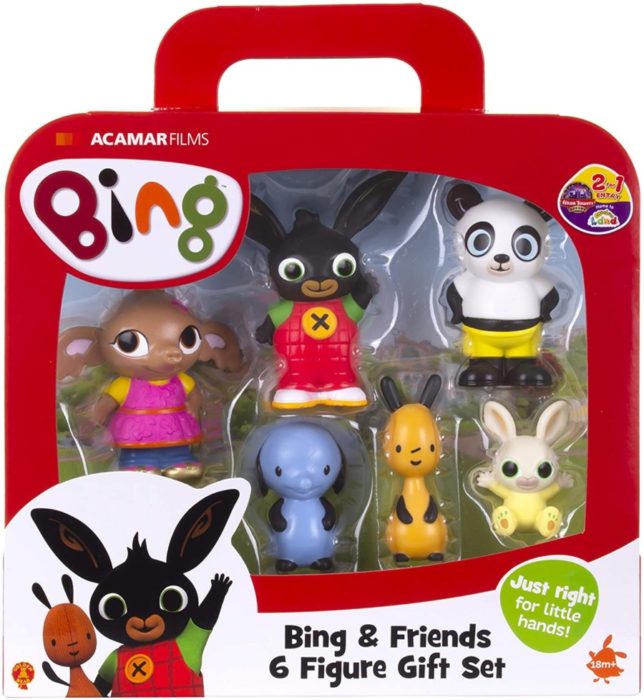 For older pre-schoolers who still enjoy watching their CBeebies friends but would love a puppy to play with at home, we've found just the thing to keep both kids and their grown-ups happy!
Power Puppy Smart Dog
Promising hours of fun, the Power Puppy Smart Dog (£39.99) is controllable in all directions thanks to its remote control! Tactile, he reacts to a pat on his head and starts to dance!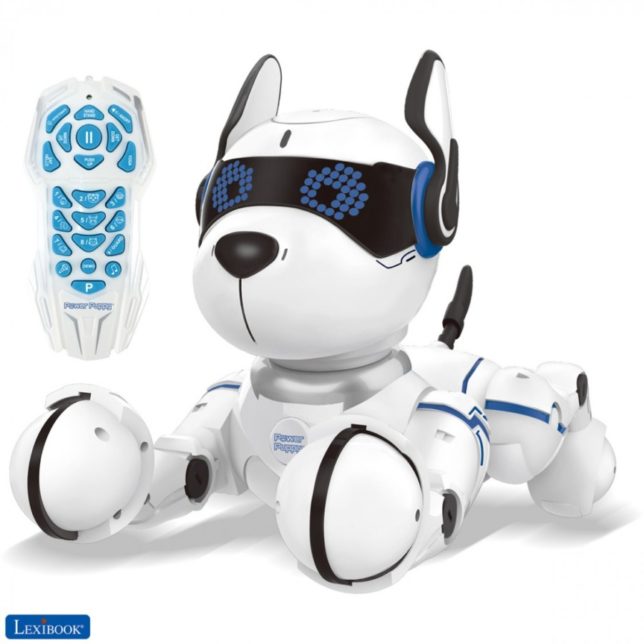 With many sound and light effects, his eyes light up with LED lights and he has light effects on his collar. He can even teach your toddler numbers while barking! The training function allows you to program new dances and instructions for Power Puppy to obey. He can sit down, lie down, guard a bedroom, say hello, be angry, do yoga and push-ups and many other tricks!
These three toys are all available from BargainMax.co.uk – the home of cheap toys, games and kids homewares online for children of all ages. They have been awarded the Google Shopping Certificate, certifying their customer service excellence with a 4.7 Star review rating out of 5.
For more learning fun for toddlers and pre-schoolers, don't miss the new Toddlertainment section in SLOAN! Magazine this March.