Gaucho Charlotte Street reopened in February 2022, showcasing Gaucho's recent evolution in menus and design, inspired by modern Argentina and all its global influences. As the first restaurant in the Gaucho group to serve exclusively carbon-neutral beef, Charlotte Street embodies CEO Martin Williams' vision for the way restaurants should operate responsibly both socially and environmentally.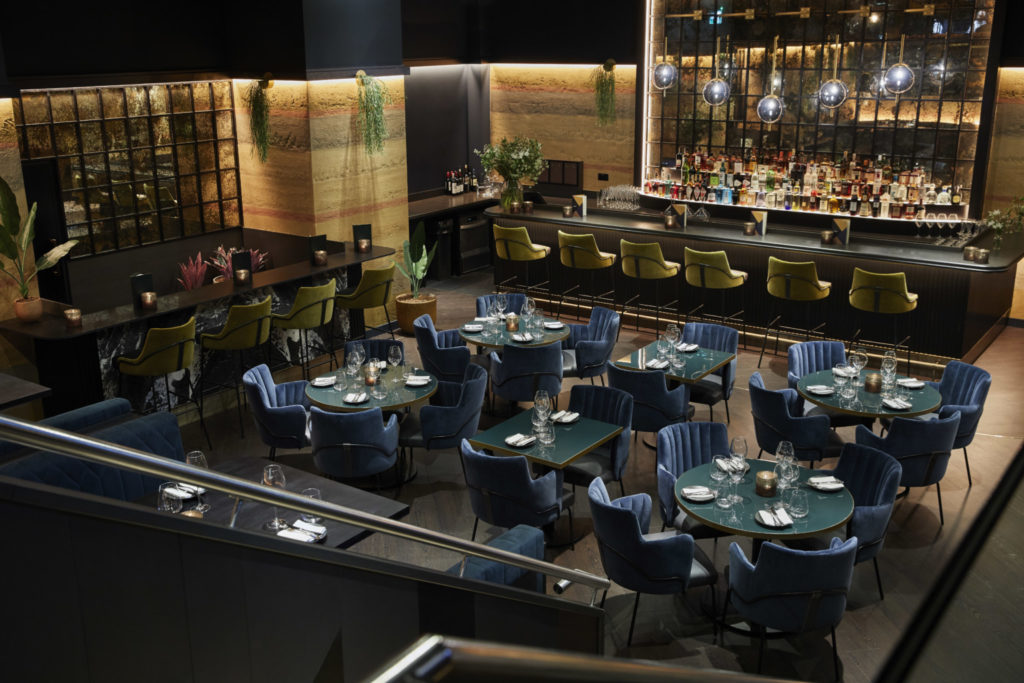 The 128-cover venue showcases the restaurant group's vibrancy, elegance and passion for the cultural and culinary heritage of modern Argentina.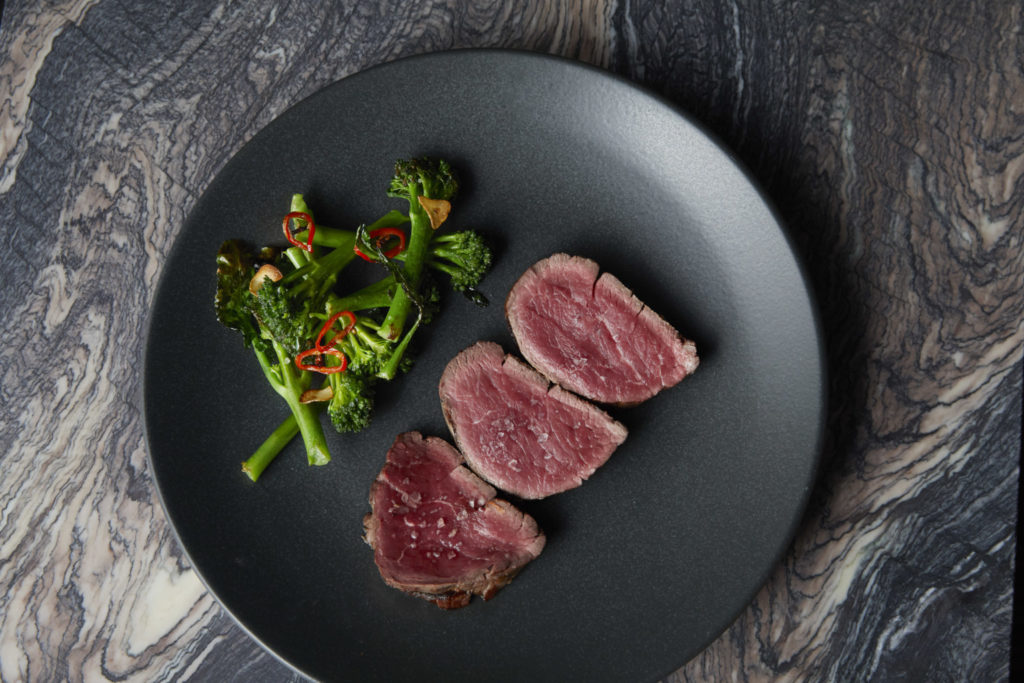 The space includes a ground-floor bar perfect for after-work drinks and casual dining, and a main dining area including many secluded booths, a Beef Bar countertop dining experience, and a 28-cover private dining room and events space.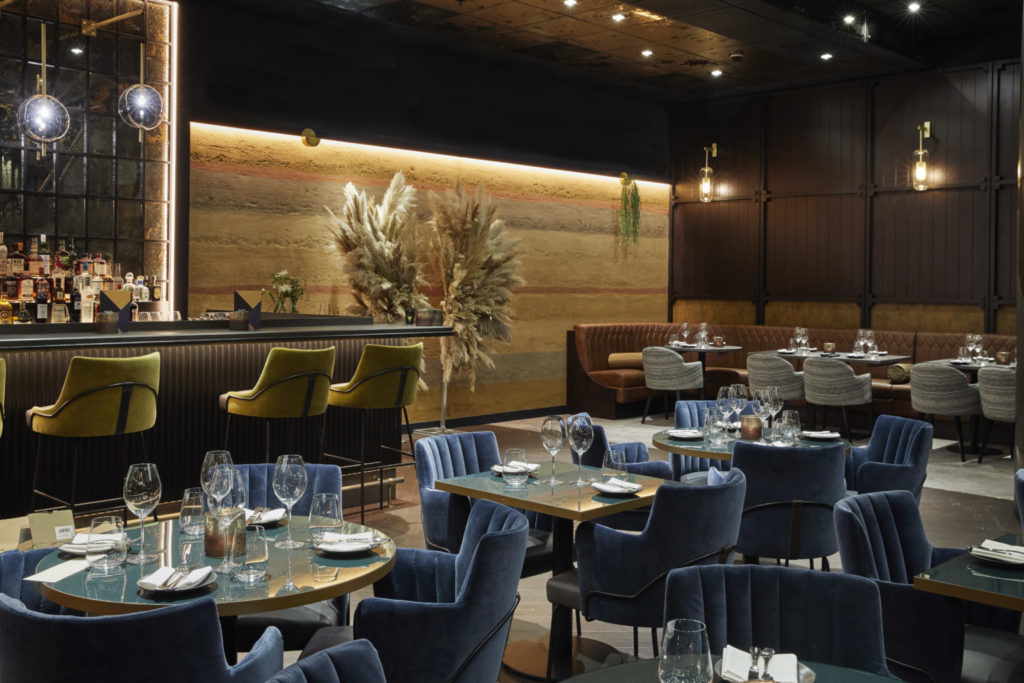 The à la carte menu, overseen by Culinary Director Mike Reid, features starters such as Shrimp Ceviche and Empanadas.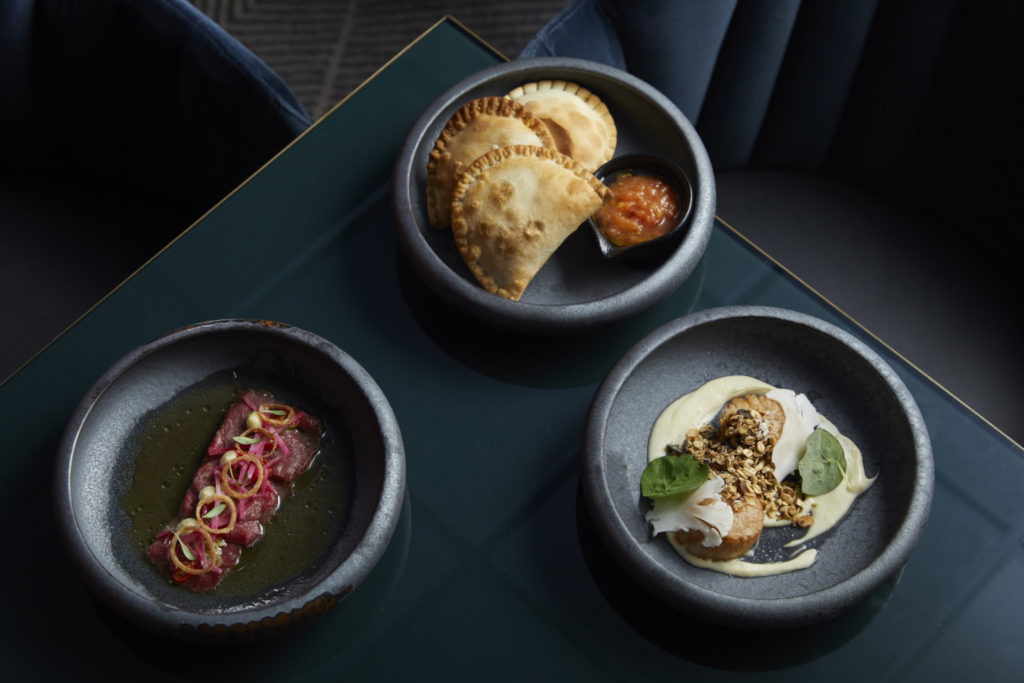 These are followed by an unrivalled selection of 100% carbon-neutral steaks from Black Angus cattle, bred in Argentina, grazing on 17 different types of grass from the Pampas provinces.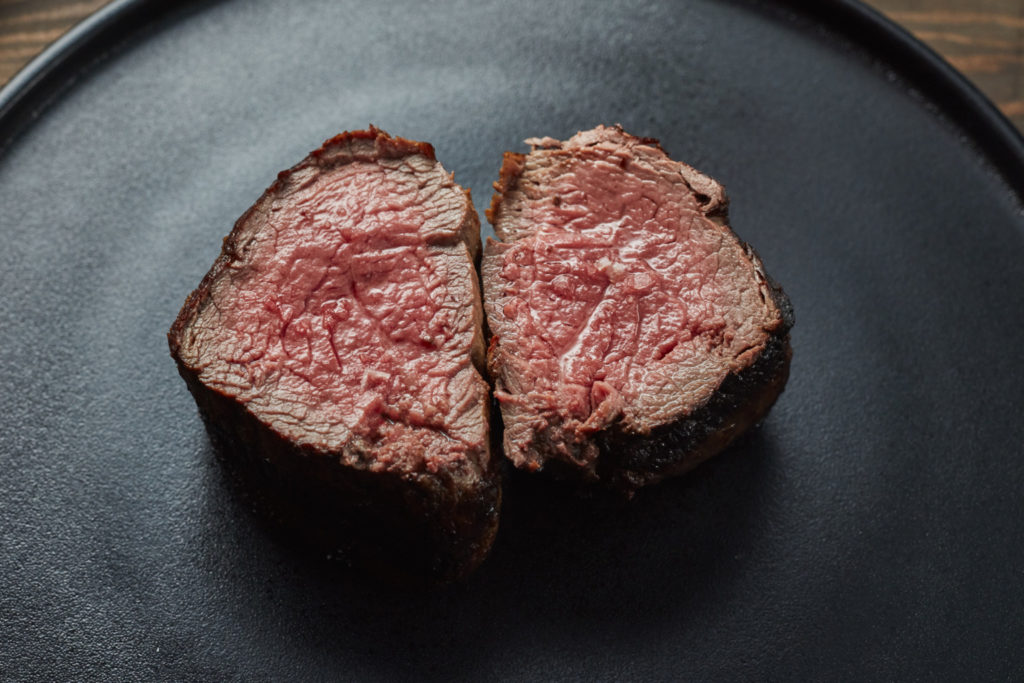 Alongside the steaks, further main courses include the likes of vegan Gnocchi with pumpkin and Swordfish causita.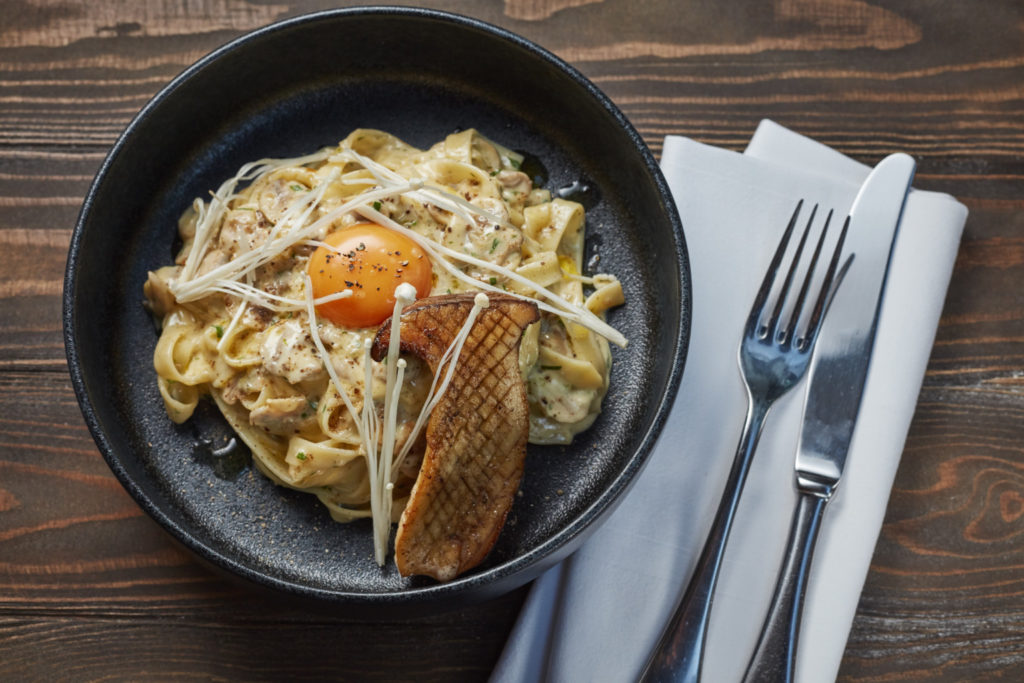 Desserts feature Gaucho's take on the traditional Argentine Alfajores.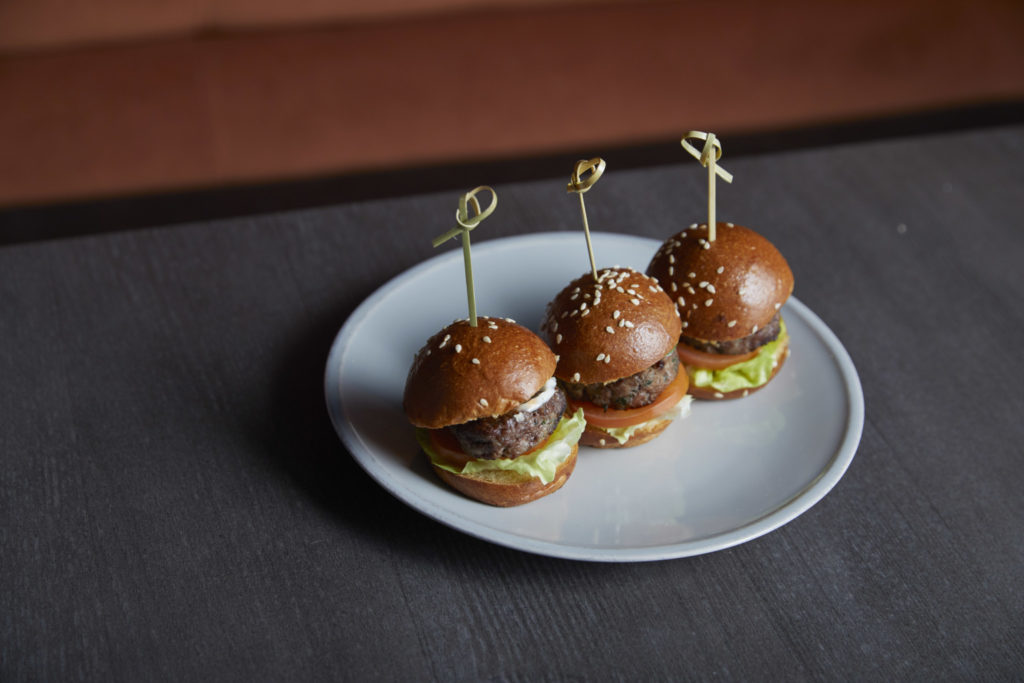 Unique to the Charlotte Street Gaucho, the Beef Bar offers an intimate chef's table experience, showcasing an Argentine beef tasting menu (£50pp or £80pp with wine pairing). The four-cover counter allows dishes to be presented to guests directly by the chef, with highlights such as Cuadril Carpaccio and Lomo Tiraditos, culminating in the Gaucho Grill Selection.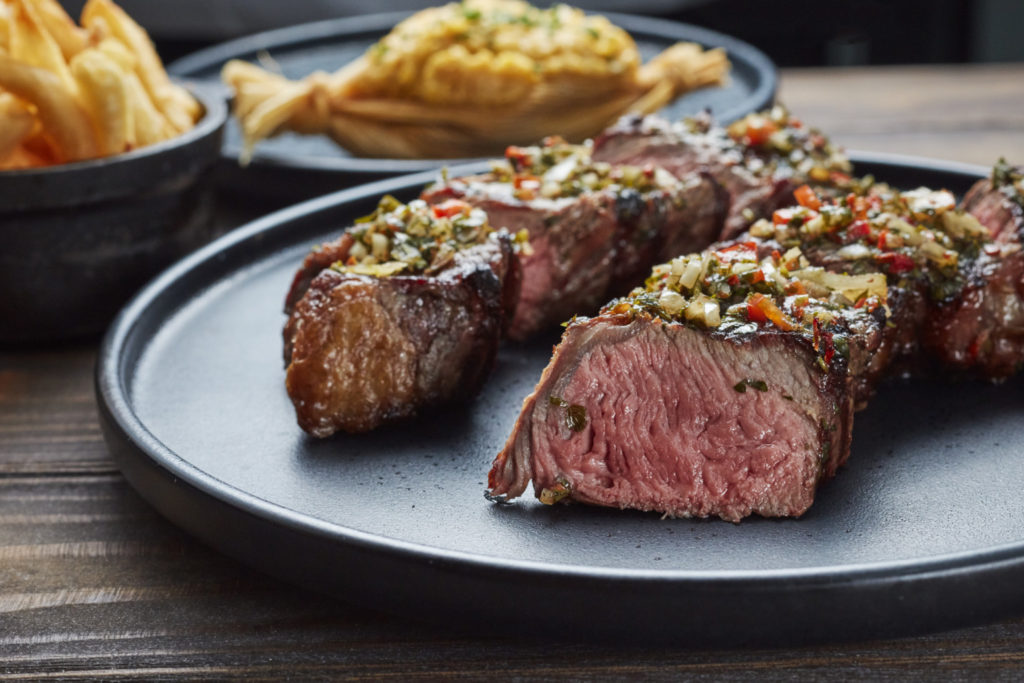 The venue also plays host to Gaucho Film Club; a dining and drinking experience where the menu mirrors the storyline, with guests eating and drinking along with the characters of cinematic greats.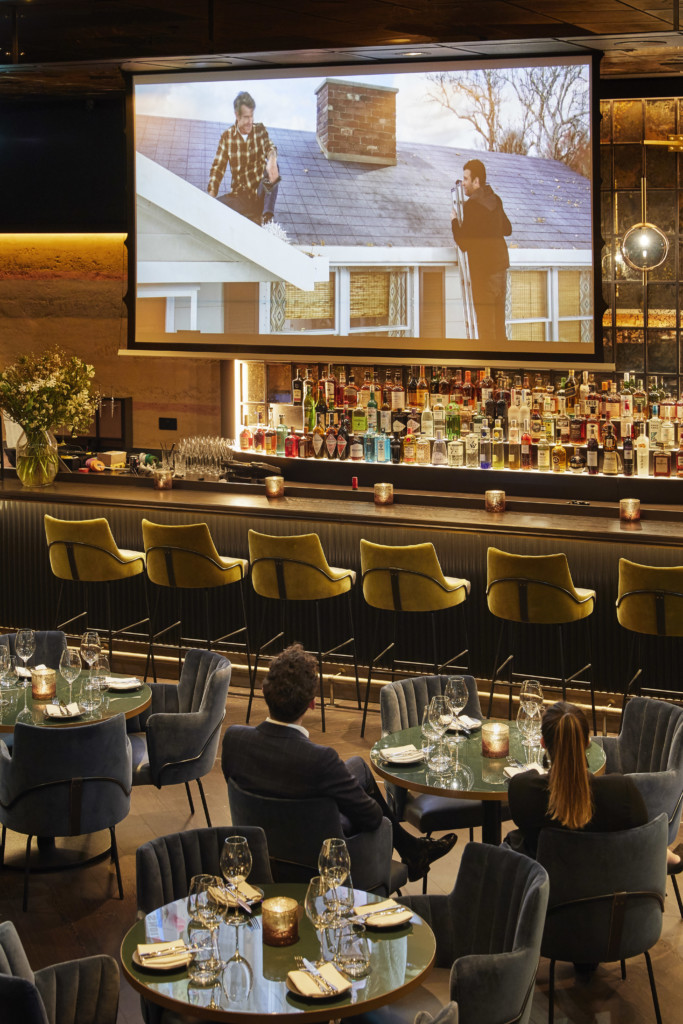 The Fitzrovia restaurant represents a major development in the Gaucho brand, and a key moment for the Sustainable Steak Movement, which Williams launched in autumn 2021 to accelerate the transition towards more environmentally friendly beef production.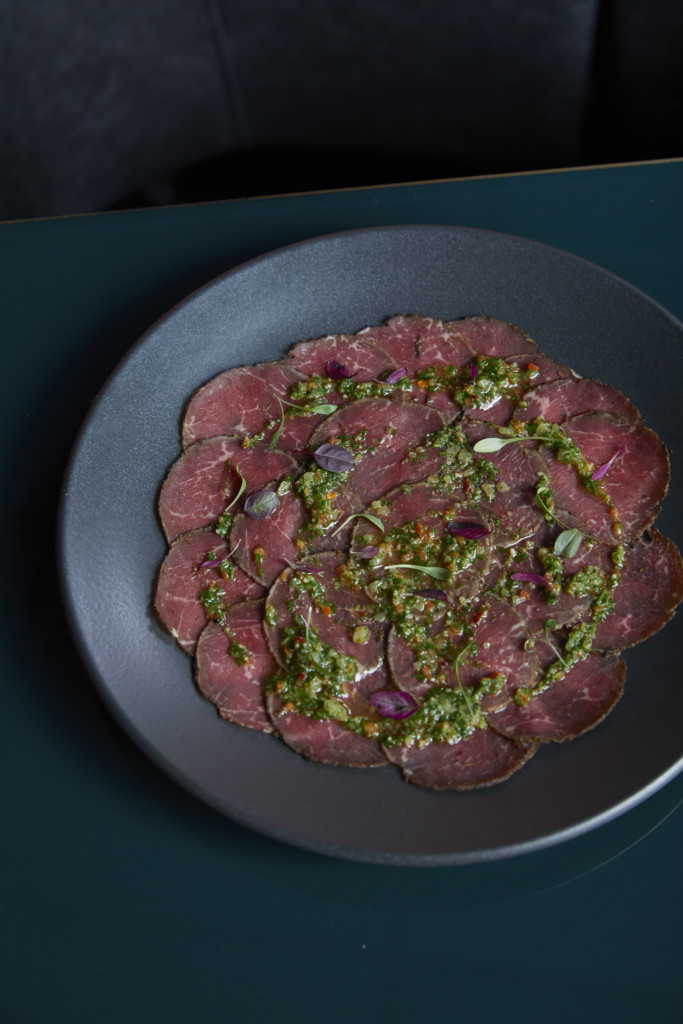 Following an extensive project, Gaucho has now calculated the carbon footprint of all beef for the restaurants from farm to table and is working with the farmers in Argentina to reduce carbon emissions at source. The remaining carbon emissions are offset through reforestation projects as part of Gaucho's partnership with Not For Sale. The charity creates long-term, sustainable, scalable solutions to break the cycle of modern-day slavery on their environmental projects in the Amazon, which in turn offsets carbon emissions. To further contribute to Gaucho's work in carbon offsetting, when ordering any steak, guests can 'top with a tree' for £2, which will fund the planting of a sapling in South America.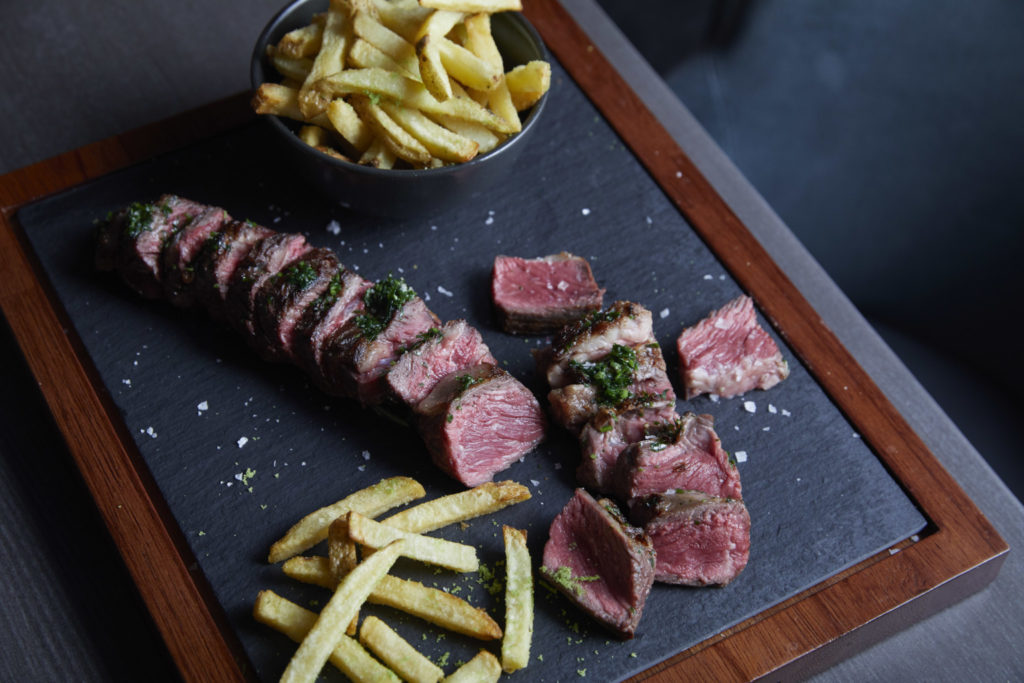 Offering carbon-neutral beef is just part of Gaucho's holistic approach to running socially and environmentally responsible restaurants. The brand's sustainable drinks programme promotes biodynamic, organic and natural wines and sees guests offered many world-class wines on tap, dramatically reducing their carbon footprint.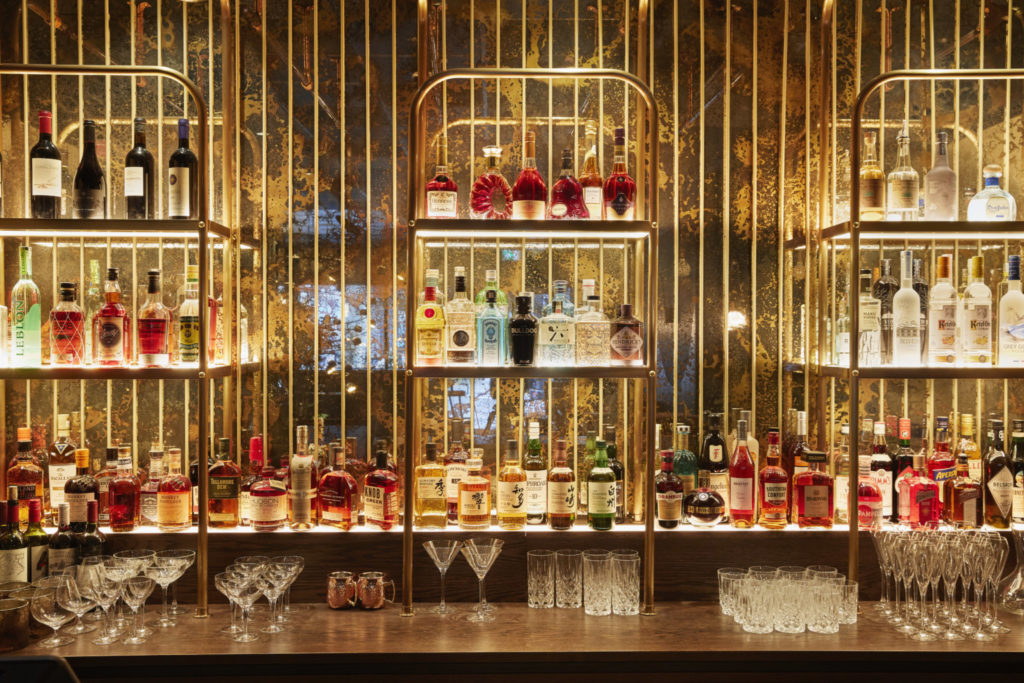 All Gaucho restaurants operate a zero food to landfill policy and all sites run on 100% renewable energy. By 2030, all Gaucho restaurants aim to be net zero carbon emissions. Gaucho Charlotte represents an integral and exciting part of that journey.
Our favourites from the menu include the scallops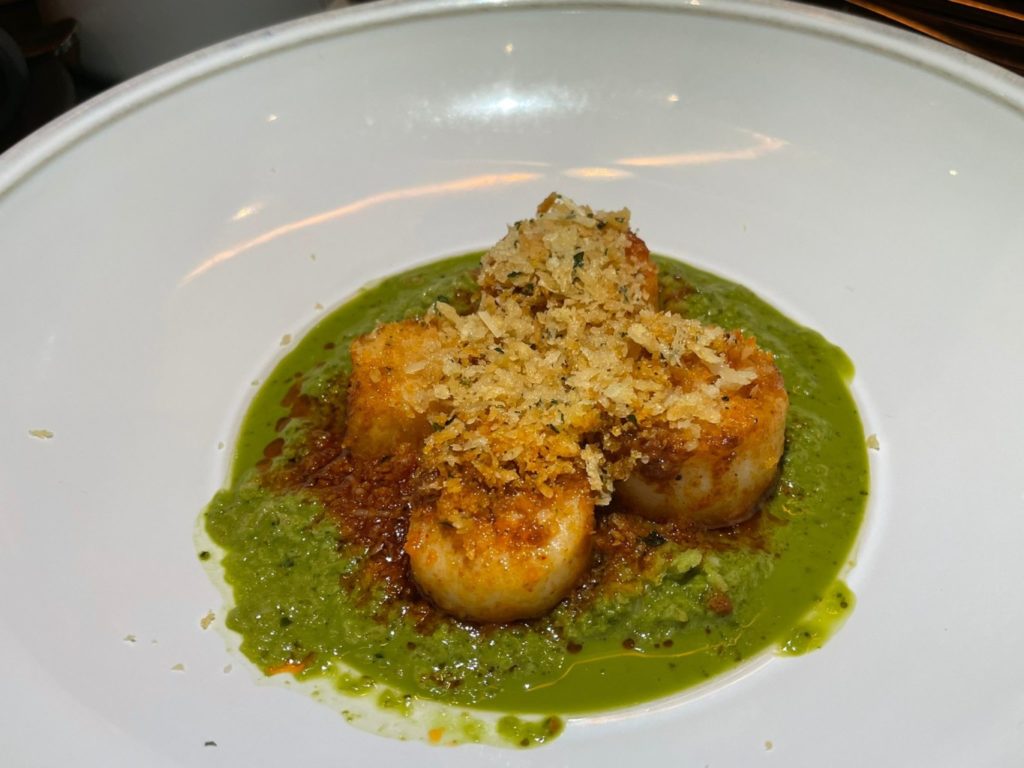 A delightfully fresh prawn cocktail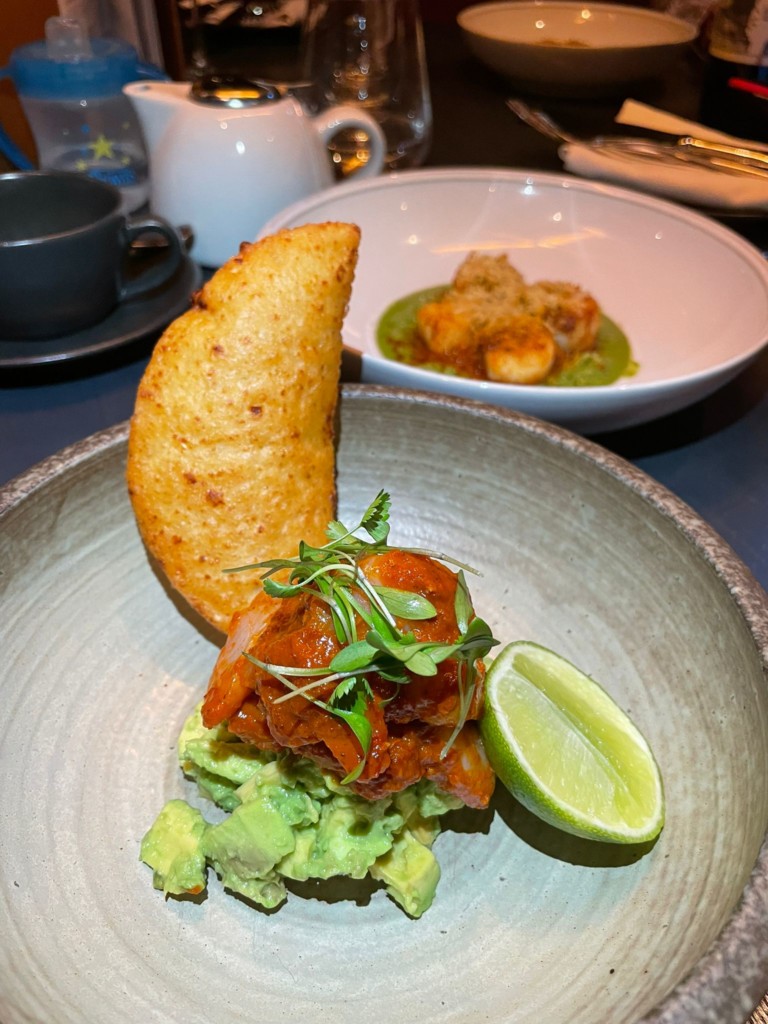 Those avoiding steak, this crab linguini with a superb cheesy flavour is a fabulous choice.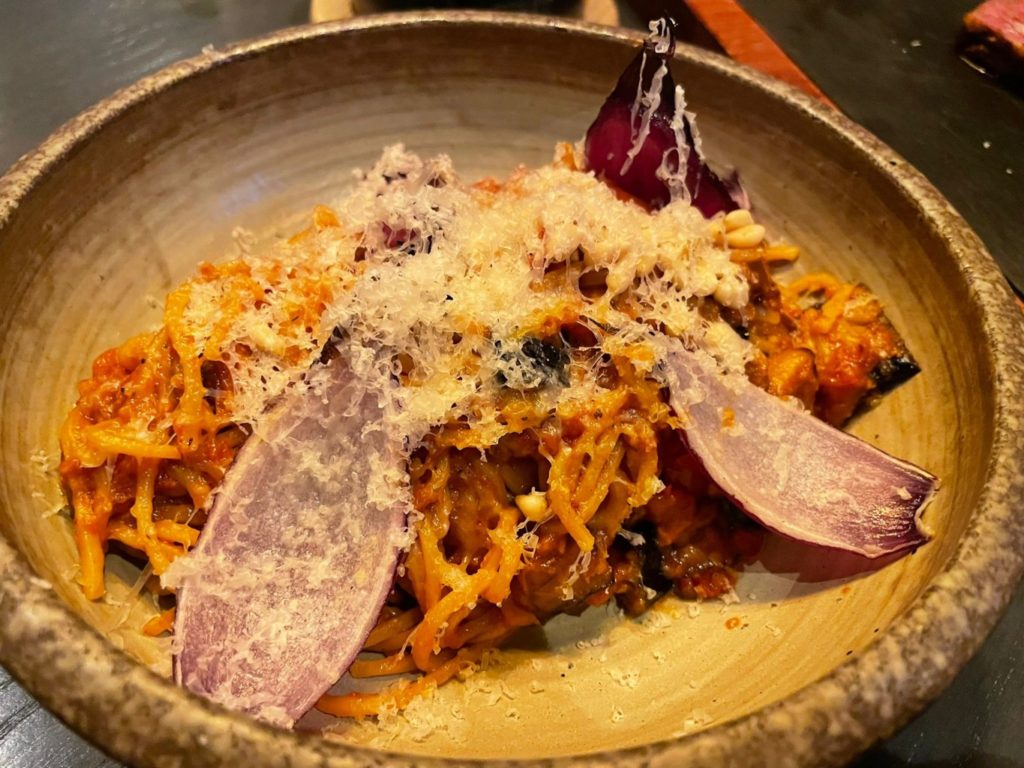 Also the toppings for the steak are so generous they make wonderful main course for lunch with a side of mac and cheese.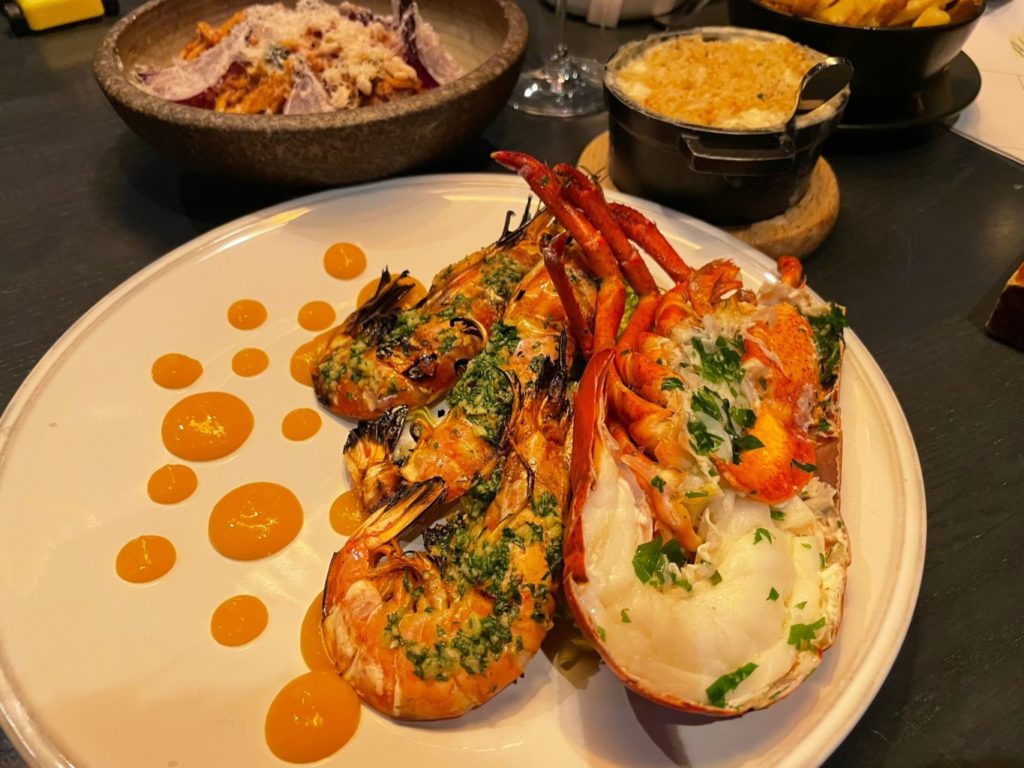 However the real star of the show at any Gaucho is the steak, the fabulous service and the wonderful surroundings.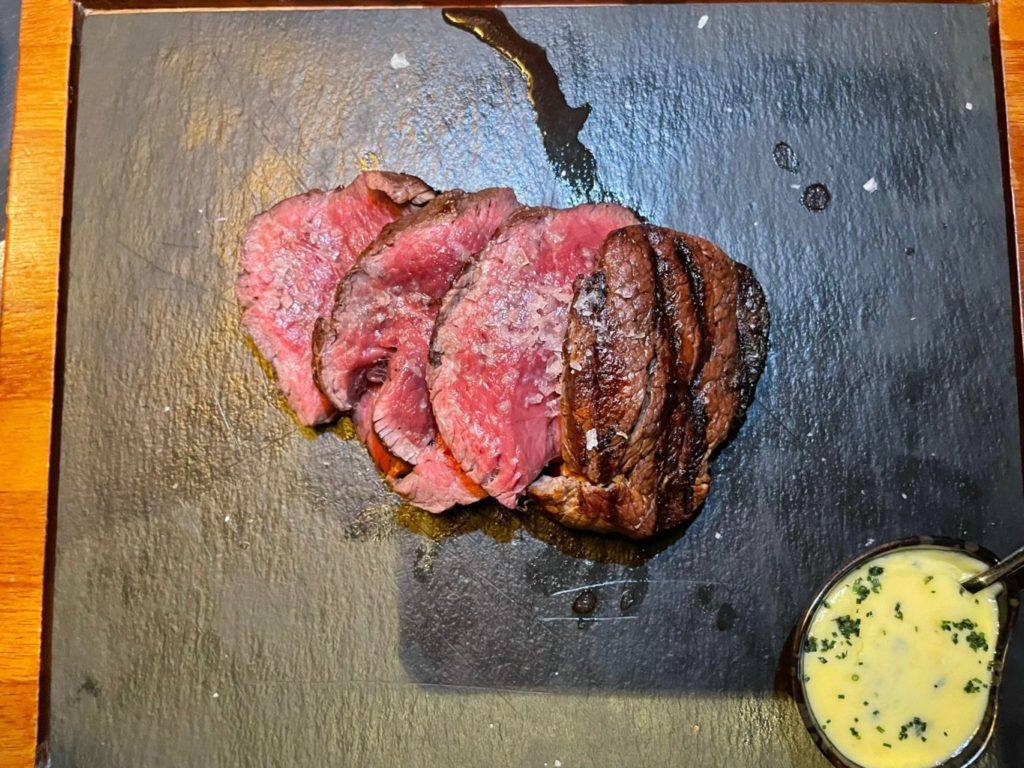 Gaucho Charlotte Street
60A Charlotte Street, London W1T 2NU
020 7580 6252
gauchorestaurants.com