The beginning of a new year often prompts us to examine our hopes and goals for the coming year, or in the case of 2020, even the new decade. For Britain's most successful competitive climber, Shauna Coxsey MBE, 2020 will be a crucial year as she competes for Team GB in the first ever climbing events in the Tokyo Olympics. Goal-setting is crucial for Shauna as she plans her training between now and the start of the games, especially as her schedule was interrupted by knee surgery in December 2019.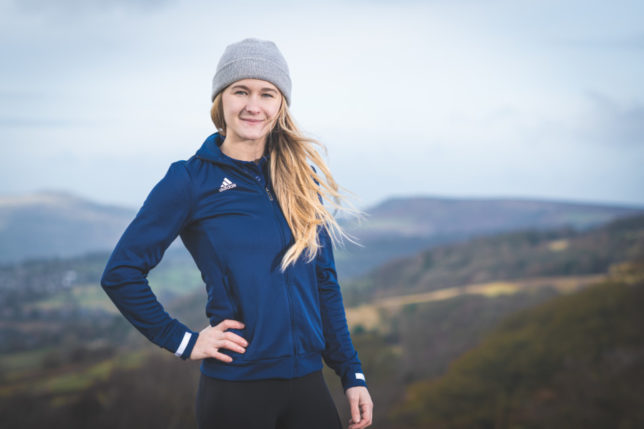 Shauna comments: '2020 is such a huge year for my sport. It's an honour to be part of it! My goal for this year is to get to the Olympic Games in the best possible shape and give a performance that I am proud of. I actually feel really great about my preparation. Having surgery was definitely the right decision. I have such an incredible team around me and we are working so hard to get to the games fit, psyched and ready. I feel very focused and definitely on the right track! Training right now is super intense but I am absolutely loving it! My current focus is on recovering from the knee surgery, but also training in other areas whilst my climbing is limited. When it gets closer to the competitions I'll be doing less training, but still lots of climbing.'
Shauna has the following advice for anyone planning for a big event:
Share your goals with the right people
'I've have been competing on the international circuit for a decade now, so planning for events has been a huge part of my life for a long time. I think that having a really great team of people around you is sure to help. Whether you train alone or with others is a personal preference. I generally prefer to train with others, but it's important to me to know I can get a session done on my own if I need to.'
Set a series of goals rather than focusing on the one large goal
Shauna is an ambassador for Toyota GB as part of its 'Start Your Impossible' Olympics campaign, which encourages everyone to challenge themselves to improve and reach their goals. Shauna advises: 'I love having goals and I tend to have one big goal that's in the distance and then lots of little goals along the way to help keep me motivated. There are so many goals that I have that for me, right now, are impossible. It might be to do five one arm pull ups in a row, do a one leg squat on the leg I just had surgery on, climb a certain grade etc. Most of my goals are impossible at the moment that I set them. That's why they're my goals. My advice would be to write your goals down and if you feel like you can, share them with others. Having them written down and telling people about them makes them more real. Use your goals as motivation.'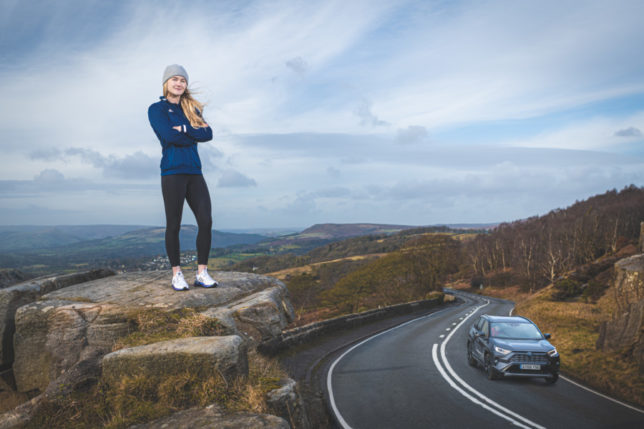 The importance of believing
'Determination and will power are hugely important, as is belief. Ability can get you a really long way, but there's so much more required when it comes to working hard and performing under pressure. Understanding what your values are and staying true to them makes it possible. I have amazing people around me who are both wonderfully supportive and inspiring. They help me stay focused whilst not letting me forget to enjoy life!'
Listen to your body
Progressively increasing your training means pushing your limits, so Shauna advises: 'Listen to your body and mind and learn what it needs and when to stop or start an element of your training. For me this differs from competition to competition.'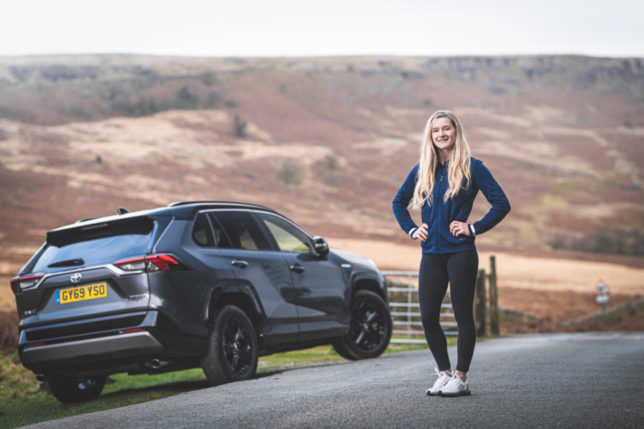 Shauna Coxsey is one of four Team Toyota Olympic and Paralympic GB athletes who have been selected because they share Toyota's philosophies, such as challenge, continuous improvement, sincerity, teamwork, humility, gratitude, accountability and honesty.