More and more shoppers are turning their backs on run-of-the-mill, mass-produced goods, making the craftsmanship, history, and individuality of antiques more sought after than ever. Antiques expert Holly Johnson discusses what to consider when choosing antiques for your home.
Antique items add interest and a sense of maturity to a home, and when chosen carefully, they can tie different periods of art and furniture together. Many people think antiques don't work if you have an ultra-modern home but this is simply not the case.
If you're new to antiques the best thing to do is start with one room in the house and decide where you'd like to put your item. Get an idea of the size of the area where it will be placed as this will help narrow your options when you go shopping. Good pieces to start with are accessory items such as lamps, art, mirrors or side tables as opposed to larger pieces of furniture. Take a photograph of the room so when you go shopping you can refer to it and picture the piece in your home.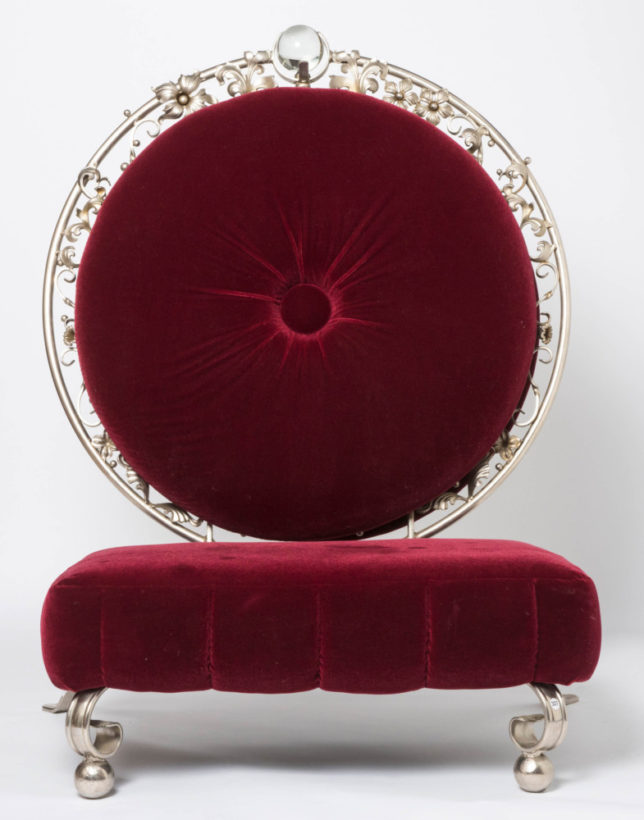 Whether it's a market, antiques fair or a famous antique destination, choose the environment that best suits your shopping preference and devote a whole day or afternoon to it. Some antiques stores can feel as if you're in a sweet shop with so many charming pieces vying for your attention, so stick to your brief!
Focus in on the pieces that really stand out to you, and always ask before picking anything up. Take your time checking over it, look for authenticity marks, inspect any flaws and watch out for modern fixings as these are often an indication that the piece has been altered. The antique seller will most-likely welcome any questions and should be able to give you insight into the date and history of the items you like.  If they can't, you may not be in a reputable store.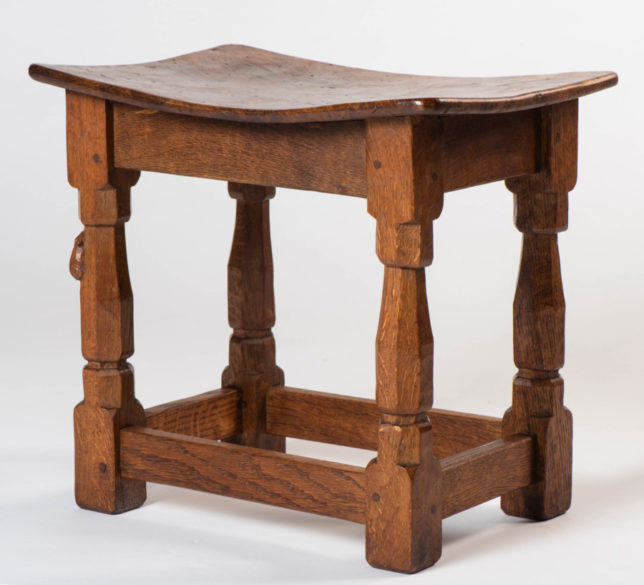 Finally, although it may sound obvious, make sure you actually really like the item you choose and you enjoy its aesthetics. As with any decorative item, they are completely subjective to the owner' personal taste, so what I may enjoy may not appeal to you, and so forth. That is the joy of collecting antiques, everything has its own unique personality and identity.
If you've done your research and you're looking to invest a substantial sum for a piece by a specific designer you need to visit a well-known dealer. For example, I adore and stock many items by the Italian designer Piero Fornasetti, whose work dates from the 50's through to the 80's.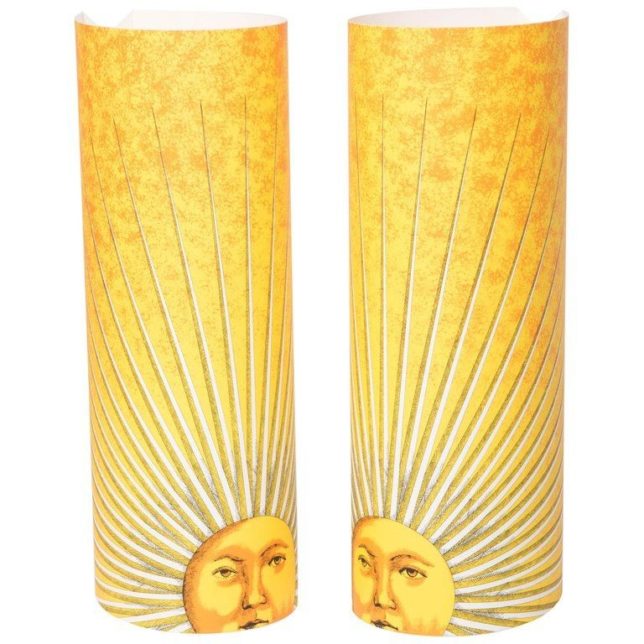 A dealer can provide specialist advice on how to date specific pieces and while modern-day Fornasetti continues to intrigue, it is the vintage pieces that command the highest prices.
For example, a vintage 'Architettura' trumeau from the 1940's – 1950's would be worth about £150,000, whereas a newer one would be around £40,000. Only around 40 were produced in the 1950s, '60s and '70s, making early examples highly sought after.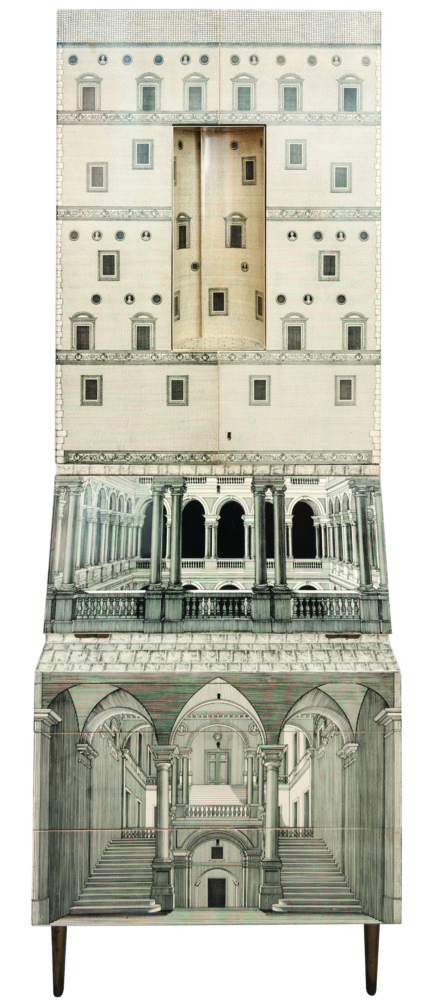 His designs are very lively, so they brighten up interiors and give a signature look.  Just one item will bring a wonderful sense of colour and character, like a highlighter, into a room.
We also find that Victorian items from the Arts & Crafts era are highly sought after; as are drawings and artwork which are simple to incorporate into any home. Look out for work by well-known British artists such as Charles Tunnicliffe and Harold Ryley, as these pieces will hold their investment for many years to come.
About the expert
Holly Johnson trained at Christies, went onto develop her career at Bonhams (then Phillips) and following this worked with David Dickinson showing 19th Century Exhibition Furniture at the major London Fairs.
The business has supplied all the leading international interior designers over the years, with a particular following in America. Shipping items over to grace many of the luxury homes throughout the States. They also supply many London based designers for private and hotel projects. There have been many celebrity clients along the way including Oprah Winfrey, Woody Allen the film director, Janet Jackson, renowned Chef/Hotelier Marco Pierre White, the Beckhams to name a few.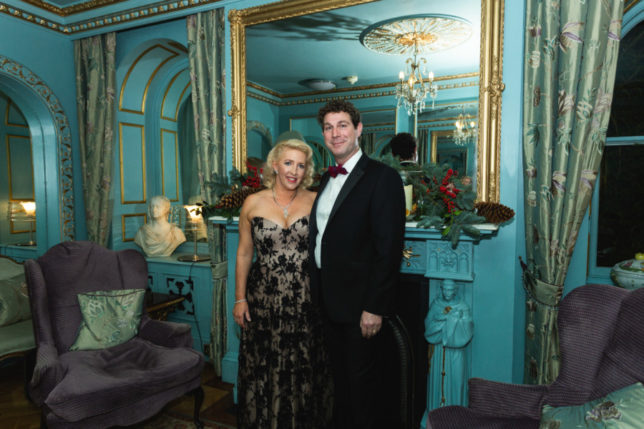 Holly Johnson Antiques are one the largest dealers of vintage Piero Fornasetti, the much-acclaimed Milanese artist and designer, and have lent a number of his early works to the Louvre and other International museums and art galleries.
Another specialism is English Arts and Crafts, and they regularly work to supply clients with pieces by Edward Barnsley, Gordon Russell, William Morris, Peter Waals and Earnest Gimson.
Modern British Art is a major specialism, and they sell naturalist artworks by Charles Frederick Tunnicliffe which are particularly sought after. Northern Art is another genre and they deal in work by artists such as Harold Riley, Liam Spencer, Arthur Delany and Peter Brook.
Holly also designs her own exclusively designed Art Glass with the leading Glass Masters from Murano, Venice.
For more information and to see current stock, please visit www.hollyjohnsonantiques.com