More men than ever are opting for non-surgical and surgical 'tweakments' – but how do I know which treatments to have to look younger and for no-one to know? Dr Dirk Kremer shares his insights on how to look younger without looking overdone.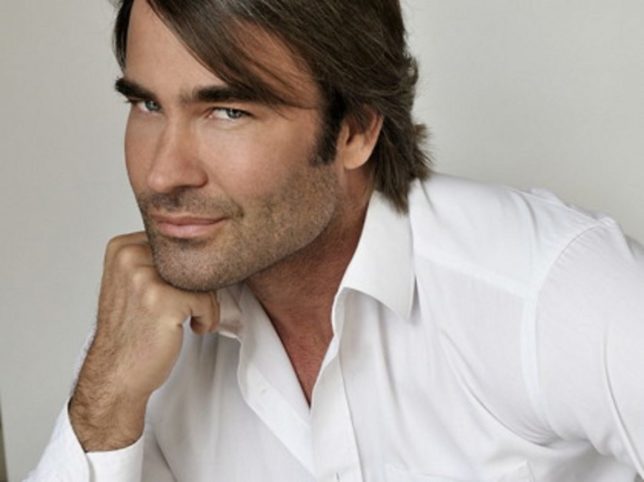 In our visually-dominated world, there is more pressure than ever for professional men to continue to look younger to be competitive in the workplace. Sadly, it will take more than a supermarket-bought face wash to reverse years of sun damage and bad lifestyle choices – but equally, frozen foreheads and pinched cheeks don't look good on anyone.
Men now have a more open attitude towards cosmetic procedures and they are now more aware of the treatments that are available to them. If we look back 5-10 years, you would find a far lower number of men willing to have cosmetic treatments to improve the way they look; not because they did not want to undergo the procedure, but perhaps because they were embarrassed or did not want others to see them as vain. Now, however, perceptions have very much changed and people don't associate cosmetic treatments solely with women.
However, there is still a fear – especially for men – about looking overdone. Here is how to avoid it.
Understand the terms
Unless you've had cosmetic surgery or 'tweakments' yourself, it can be difficult to even understand what patients are referring to when they talk about the work they want done. So knowing some of the basic terms can help. When it comes to non-surgical enhancement, Botulinum Toxin (mostly referred to as Botox) for example is injected into certain muscles of the body, usually into the muscles of the forehead to diminish wrinkles by temporarily paralysing them. Dermal fillers, on the other hand, is the word that is often used to describe having a natural substance called hyaluronic acid injected into your face and lips to add volume and balance asymmetry. For surgery, the most popular treatments for men is gynecomastia surgery – male breast removal, liposuction which is surgical fat removal, otoplasty (a surgical procedure that is usually performed to move the ears into a more natural-looking position closer to the head) and rhinoplasty (a nose job).
Choose a medical practitioner for any injectable treatments
Injectables are an effective and versatile way to lift, tighten and smooth the face. They can temporarily eliminate wrinkles in older patients and delay the appearance of fine lines in younger patients in their thirties. However, to avoid looking frozen from anti-wrinkle injections or the dangerous complications associated with fillers, only trust an experienced, board-certified practitioner. For the most natural-looking and proportionate results, your practitioner will need to be highly-trained in facial anatomy and experienced with the wide variety of injectable products on the market.
Begin conservatively
A good way to find out how well you like the look of a particular treatment is through a conservative first approach. Perhaps begin by having only one area treated, such as your crow's feet or forehead lines, to see if the results live up to your expectations. If your desired results are not quite met, more product can be added. Give anti-wrinkle injections at least a week or two before making any decisions as it can take up to 14 days to see the full results. Dermal fillers too can take a week or so to settle and show the final results.
Not all facelifts were made equally
A natural-looking facelift begins with working with an experienced board-certified plastic surgeon who understands your unique beauty. Thanks to more information, new techniques and new tools and technology, facelifts have improved over what they used to be several years ago. Facelifts are no longer a one-size-fits-all procedure, frozen faces don't have to be the case and we can give you a natural look. No male patient will get away with a pulled look of the face. To achieve your natural younger look it is important to reposition facial fat and skin where it used to be when we were younger by lifting fat and skin strictly vertically. The goal should be to erase all obvious signs of ageing but at the same time preserve the characteristical male facial features of the individual male patient.
Don't travel abroad for surgery
Yes, plastic surgery can often be cheaper in other countries when compared to the United Kingdom, but often at the expense of safety, which should always be paramount. Many countries don't have the same strict medical regulations found here in the UK or other countries such as Australia or the USA. These overseas operations can cause problems because first, they only offer consultations online, meaning you don't have an opportunity to get to know your surgeon, and your surgeon doesn't get the opportunity to meet you and find out your personal needs and requirements. Language barriers can also cause significant issues. What's more, you will only be offered one night hospital rest, which is often not enough time to overcome large procedures sufficiently, meaning you could be more active than recommended, severely impacting your recovery. Finally, once you are back in the UK, it is difficult to receive follow-up care, which is also a large part of the recovery process.
Speak up during your consultation
Meeting with your cosmetic surgeon should not feel like a sales pitch. A qualified, board-certified cosmetic surgeon will assess your skin and facial shape before going over all of your options – whether that's surgical or non-surgical. He or she should explain what can be done to smooth wrinkles, fine lines and contour features while keeping up a natural-looking appearance. Ask questions about your surgeon's background and experience as well as what can be done if you are not happy with the results.
About the expert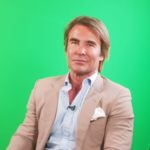 Dr Dirk Kremer is a German Board Certified specialist cosmetic plastic surgeon, with global experience of plastic surgery. He is now one of the most progressive and approachable plastic surgeons in London with his clinic based on Harley Street.