'Virtual' has become a popularly used phrase in recent times and you can now pretty much do everything virtually – even a dinner party! Award-winning chef, Simon Crockford from The Celtic Collection, has shared his top tips for hosting the perfect virtual dinner party with your friends. Simon is the Executive Restaurant Chef overseeing eight operations within the collection, including a garden to plate fine dining restaurant with rooms, an Asian-inspired restaurant, a smokehouse and grill, two golf clubhouses restaurants and a two AA rosette steak house.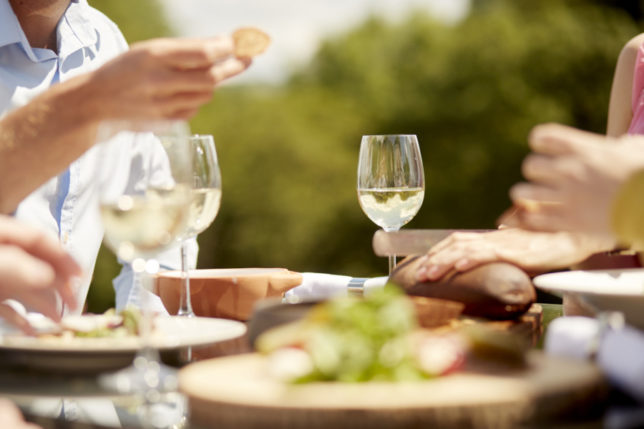 1. Organising Your Guest List
Like you would with any real-life dinner party, preparing the guest list is the first and foremost part of planning. However, as you've probably realised by now, too many people on a video call doesn't really work, so choose between four and six friends and cordially invite them to join you for some virtual wining and dining. Choosing a date won't be difficult, so all you will have to worry about is getting rid of any distractions and making the most of each other's company.
2. Dress Code
Just because this is virtual doesn't mean you can get away with not setting a dress code! Use this as an excuse to take the loungewear off and get glammed up for a night. You are probably used to seeing your friends and family in their more relaxed state so this will make a nice change.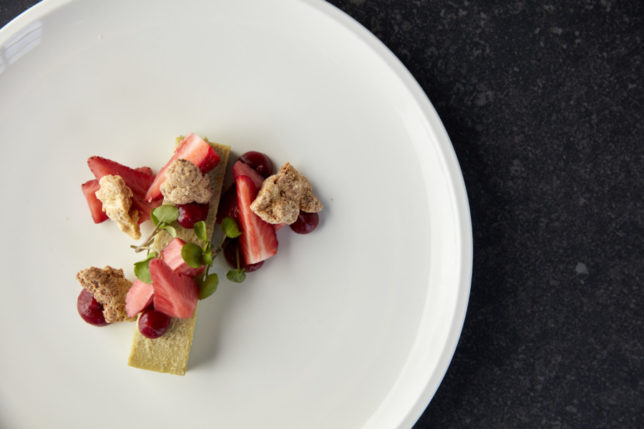 3. Setting the Table
Now, this isn't like any normal dinner party you've hosted; this is a virtual dinner party, so the table really can be anywhere or anything you like! If you'd prefer to go traditional and use your dining table as the setting for your party, then dress it like you usually would as the host of a dinner party. Lay out your crockery, put your drink of choice on ice to avoid having to go back and forth to the kitchen, light some candles and make it feel as realistic as possible. Encourage your friends to do the same so you can all create a similar vibe.
However, no-one is going to judge you if you'd all rather just whip a tray out from the cupboard and enjoy your meal and each other's company from the comfort of your sofa!
4. Drink
Whatever your drink of choice might be, make sure you have enough of it to last the evening. If you are thinking of pairing your drink with your food here are some quick tips:
If steak or grilled meat is on the menu, then find yourself an aromatic red to accompany your dish (a Merlot is usually a great choice).
Your tipple of choice for a fish dish would be something a little lighter so try a Pinot Noir or a rosé sparkling wine.
If you're feeling really fancy, why not treat yourself to a dessert wine to enjoy at the end of the meal with your pudding.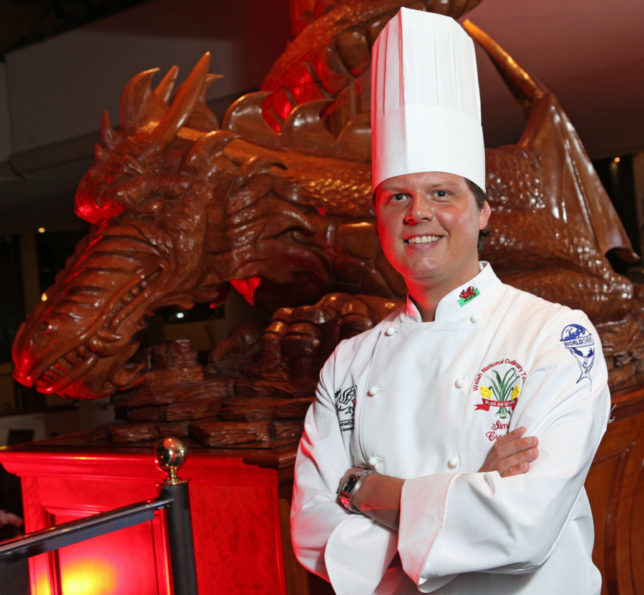 5. Takeaway Food
As each of you will be eating by yourselves or with those you live with, this opens up a few different exciting menu options. If none of you are keen on cooking, then suggest ordering a takeaway from a favourite local restaurant. This not only shows your support to them during this time, but it also takes away any stress of having to cook something. Many restaurants are doing Click and Collect and heat at home options which can take away any problems with late deliveries causing staggered service. Make it a grand reveal as you watch each guest reveal what they have chosen.
6. Live Cooking
If you'd rather put your culinary skills to the test, then why not pick a dish and either prepare it beforehand or challenge each other to cook it during the dinner party for some friendly competition! If you decide to cook it whilst in each other's company, have the recipe out in front of you and talk through each step aloud, making sure you are all going at the same pace. Once the dish is ready to serve up, it will be fun to compare them against one another and see who has the better culinary skills out of the group!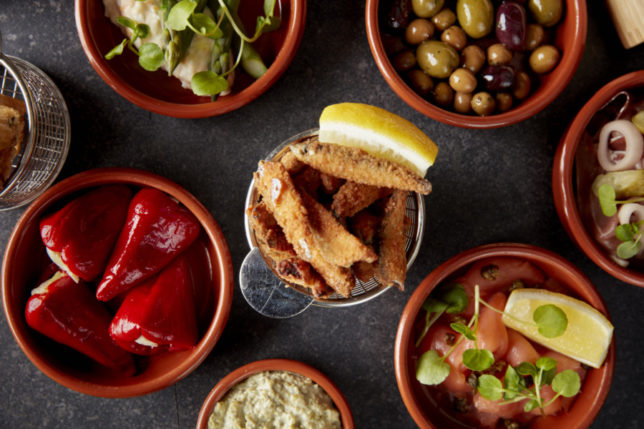 7. Creating the Perfect Ambience
We all know having the right ambience makes for a brilliant dinner party, so don't let this be any different. Create a playlist of perfect background music beforehand and have it gently playing whilst you wine and dine with your friends – with any luck you'll be turning it on full volume later in the evening whilst you all bring out some classic dance moves! Next, set some mood lighting to create a relaxed atmosphere and true dinner party vibes.
8. The Entertainment
Every dinner party should have some sort of entertainment, so have a think about what this could be and how you would make it work virtually. Quizzes are popular at the moment or perhaps put on a game of charades. (A top tip for entertainment would be to stream the Celtic at Home virtual music events which happen every Friday evening – so far there has been the soft sounds of the resort's resident pianist, acoustic serenading from a local Welsh band frontman and his guitar, and an upbeat husband and wife duo).
There you have it – eight top tips for hosting the best virtual dinner party ever. From creating your VIP guest list to organising the entertainment, who said you need to physically be present to have a good time? Stick with these tips and you will be sure to make the perfect virtual host!
About the expert
Simon Crockford is the Executive Restaurant Chef at The Celtic Collection and won the National Chef of Wales title in 2017. Find out more at www.celtic-manor.com