Now more than ever there is a pressure for parents to educate their children and prepare them for the next milestones in their lives. For 1 in 3 parents, that currently means being a teacher and learning how to home-school whilst still managing a full-time job. Whilst for others, that is preparing children in the earlier stages of their lives, providing them with the skills that will see them through their childhood and beyond.
But in reality, parents need not worry. Children learn something new every day, and a lot of it is being achieved through play. Using play as an educational tool helps children to thrive in those vital early stages; not only does it build them as a person, but it provides them with enjoyment, as they don't realise just how much they are absorbing.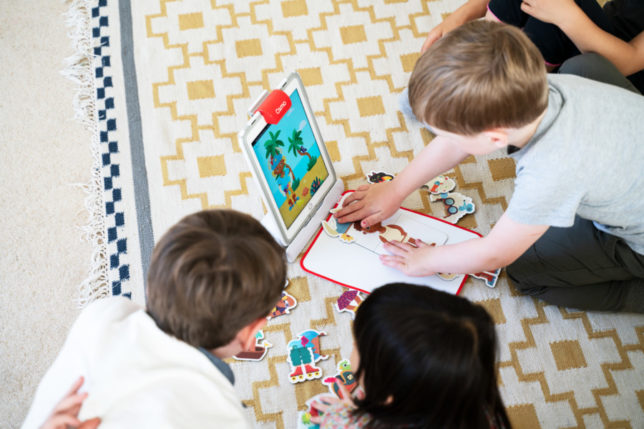 Giving children the independence to choose their learning activity will make them feel more responsible, in control, and as a result, far more eager to learn. There is plenty of time in their school career to abide by the rules of being told what to do with regards to their learning, so it's great to let them explore and choose what they are interested in.
Incorporating learning mechanics into their favourite things will enable them to experience a free flow of learning, letting their imaginations run wild and exploring the world around them.  A recent study by educational games platform Osmo, found UK parents voted maths as the most important subject to focus on when home-schooling, followed by Reading and Science. From dinosaurs and robots, to butterflies and unicorns, if any of these things are your child's latest obsession, get creative as to how you can teach numbers, shapes and colours using these elements – whether it's drawing the shape of a unicorn horn or counting the number of legs on a dinosaur.
A child's imagination is something amazing that should be stimulated. Encouraging role-play in your household will help with speech development, creativity and of course imagination. Give your child the freedom to create whatever they want, support them, and interact with them as they do so, as this will enhance their storytelling abilities.
Construction toys are also great for creativity, problem solving, logical thinking and trial and error learning. Those first building blocks you hand your child at just a few months old enable them to learn to work things out on their own, building perseverance, patience and resilience.
Take advantage of the good weather to go outside, capture photos, and make collages with those images when you get home. This will give children a real sense of achievement as they can see something tangible they have created. Other outdoor activities related to the Early Years Foundation Stage could include number hunts by hiding numbers in jelly or sand, and simple science experiments such as using a jug of water, shaving foam, and food colouring to create rain.
For those slightly older children already approaching or at the age of three, incorporating healthy screen time can also help to prepare them for their school years. Online learning resources and tools can be really beneficial in keeping kids engaged in a playful way and giving parents some support – Osmo combines tangible, hands on play with the digital world, allowing children to use their imaginations, seeing creations they build come to life on the screen through augmented reality.
Importantly, for all ages, find the learning in everyday activities. Parents shouldn't dwell too much on what they feel they should be doing, and just enjoy time with their child as they educate them about the world.
About the expert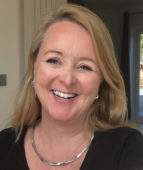 Dr Amanda Gummer is a Child Development Expert and founder of the Good Play Guide. Dr Gummer is an independent expert working with Osmo on a campaign around home-schooling during lockdown. To find out more about this, visit the Osmo website: https://www.playosmo.com/blog/top-tips-for-home-learning-with-dr-gummer/