Ahead of his performance at Quaglino's, SLOAN! sat down with pianist & composer OKIEM to discover more about the man behind the piano…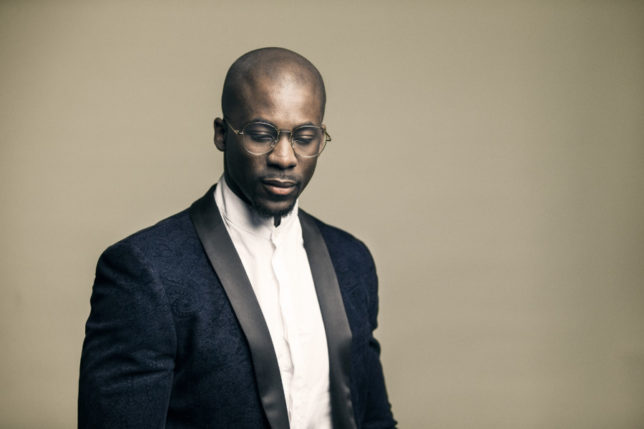 What got you into music? Who inspired you and who would you like to inspire?
We had a piano in our home for as long as I can remember. I was always drawn to it so I started to play melodies by ear from age 5 or 6. My mother then got me classical piano lessons at age 9 so I could develop what seemed like a natural talent.
A big inspiration for me growing up was attending a classical recital and a pianist played Rachmaninov's Prelude in C Sharp Minor. It blew my mind and kept me focused on classical piano. At the same time I loved hip hop and film music. Later discovered electronic music. I stay open to being inspired and hope that my music combines all of the things that I love.
I hope to inspire pianists, composers and musicians and on a broader level, to inspire any creatives. Anyone that wants to create music, or write books, or design clothes, or whatever your passion is. I hope my music and my journey helps to inspire someone else to follow theirs.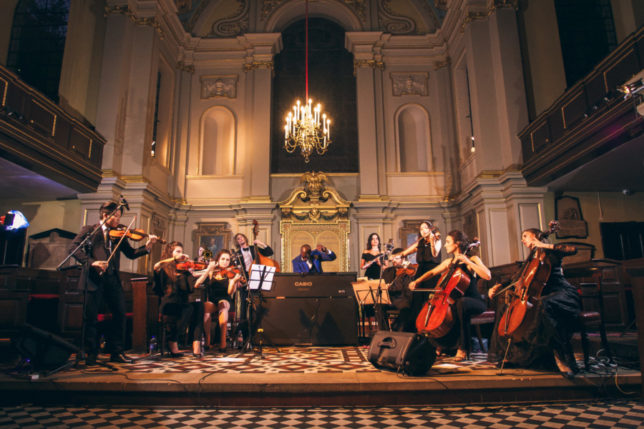 How would you describe your sound and the way you compose music?
My sound has the piano at the heart of all the music and is very melody driven. I then add musical elements to support that which can include acoustic and electronic drums, synthesisers, a solo violin or cello right up to a fuller orchestral sound.
What is your creative process like? How do you feel about the music you create?
My creative process is a feeling of being open and just letting the music out with no fear of it not being good and no judgement. I always refine the music afterwards but when I'm actually creating I like to feel something, let that feeling lead the way and just let the music out!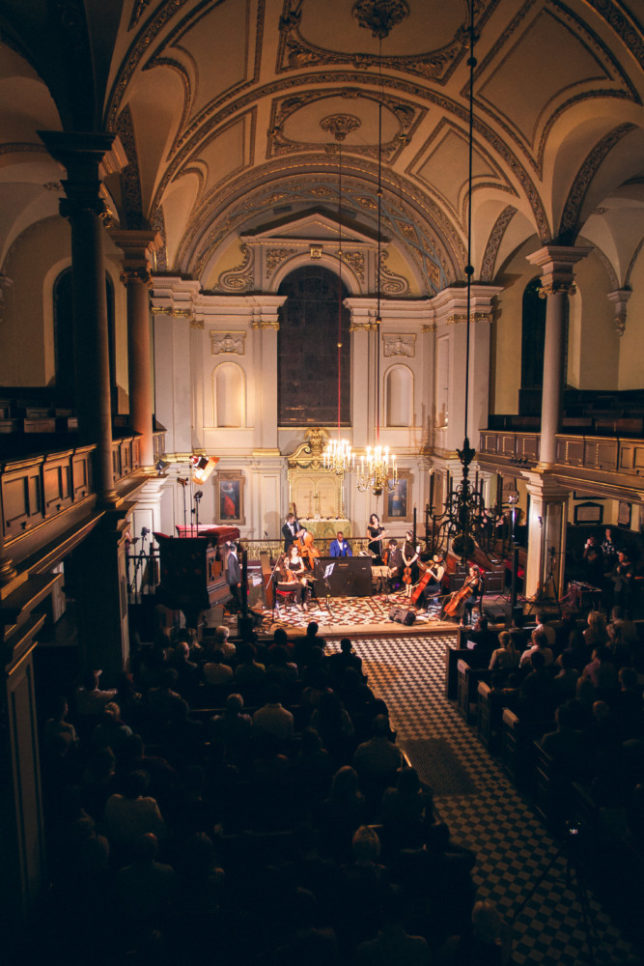 You perform again at Quaglino's on Monday 3rd June. What do you like about that venue and what are your favourite venues to perform in?
I love venues where the venue itself has a real presence. You walk in and just feel like something good is about to happen. Quaglino's is great for that – you descend those stairs and the scene is set perfectly. I've performed in all kinds of places from people's living rooms and a Costa coffee shop to stunning churches and palaces in Italy and Germany. I honestly just love connecting with people live through my music.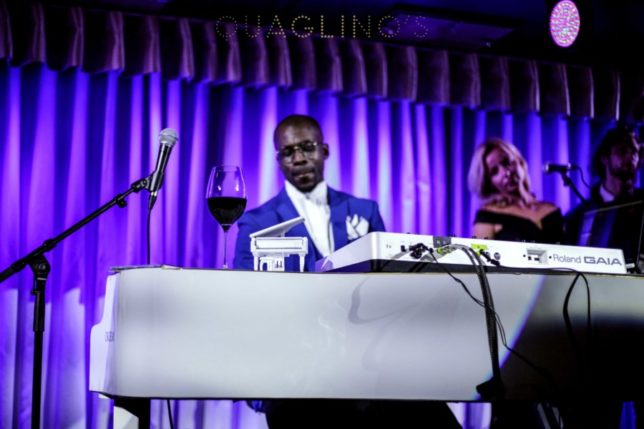 You hand blindfolds out to your audience. What inspired you to do this and how do you think it affects the audience?
I want people to experience my music as deeply as possible. When I hand the blindfolds out it takes about 30 seconds to a minute before people get comfortable and realise that it's safe and everyone is wearing them – it's a feeling of "we're all in this together". And then this amazing thing happens as everyone gets comfortable and listens and takes in the music. People often cry and have quite profound experiences which I love to hear about. There are always a very few people who feel too uncomfortable to wear the blindfold in public which is fine – it's just an offer to experience the music slightly differently.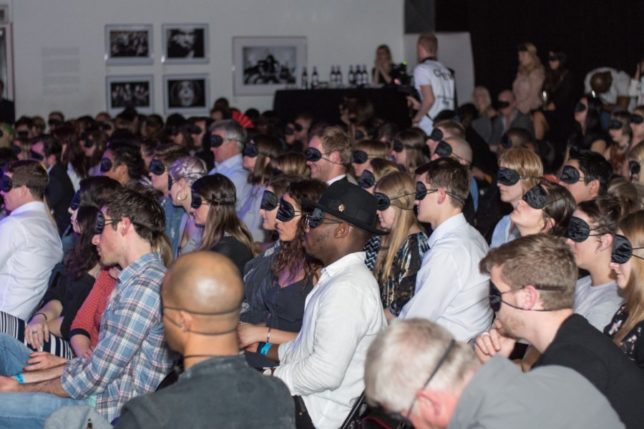 What is your favourite cover to play and how does the audience react to it?
I do enjoy a Ludovico Einaudi cover and audiences always love his music.
Okiem will be performing at Quaglino's on Monday 3rd June at 9pm. For more information, please visit www.quaglinos-restaurant.co.uk and follow OKIEM on Twitter & Instagram @OkiemOfficial