Located in the heart of Chelsea, opposite the iconic Cadogan Hall, Kahani combines luxe, seductively lit interiors with a high-class, yet inclusive, dining experience.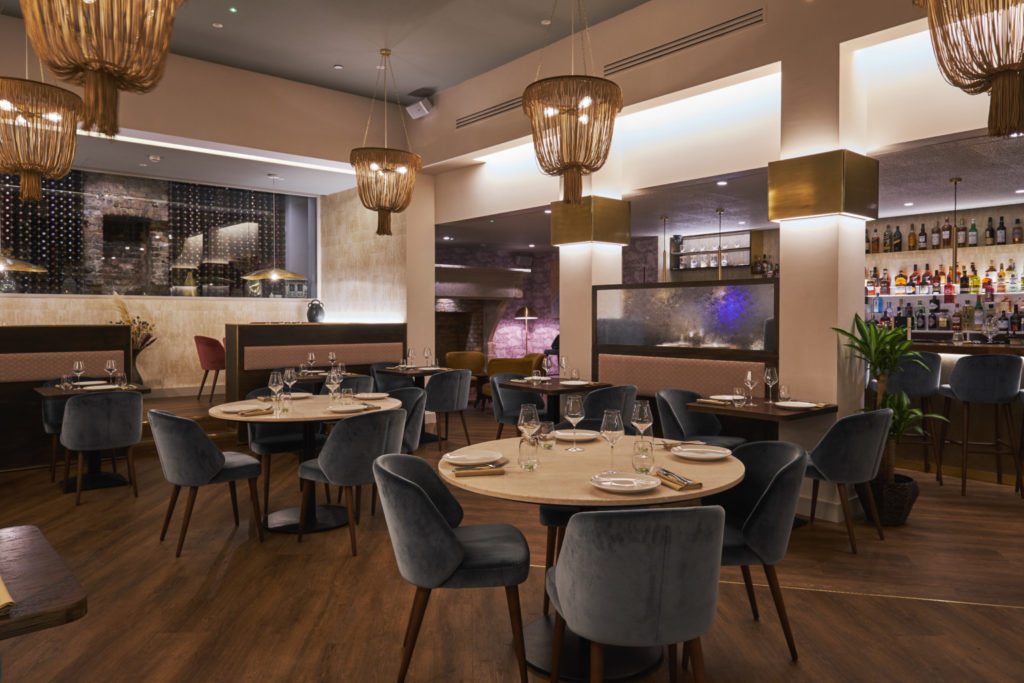 Kahani was set up in 2018 by Peter Joseph, who held a Michelin star at Tamarind for six years, before leaving to set up Kahani. The space is sophisticated yet welcoming with a semi-open kitchen and a cast wine cellar visible behind glass panels.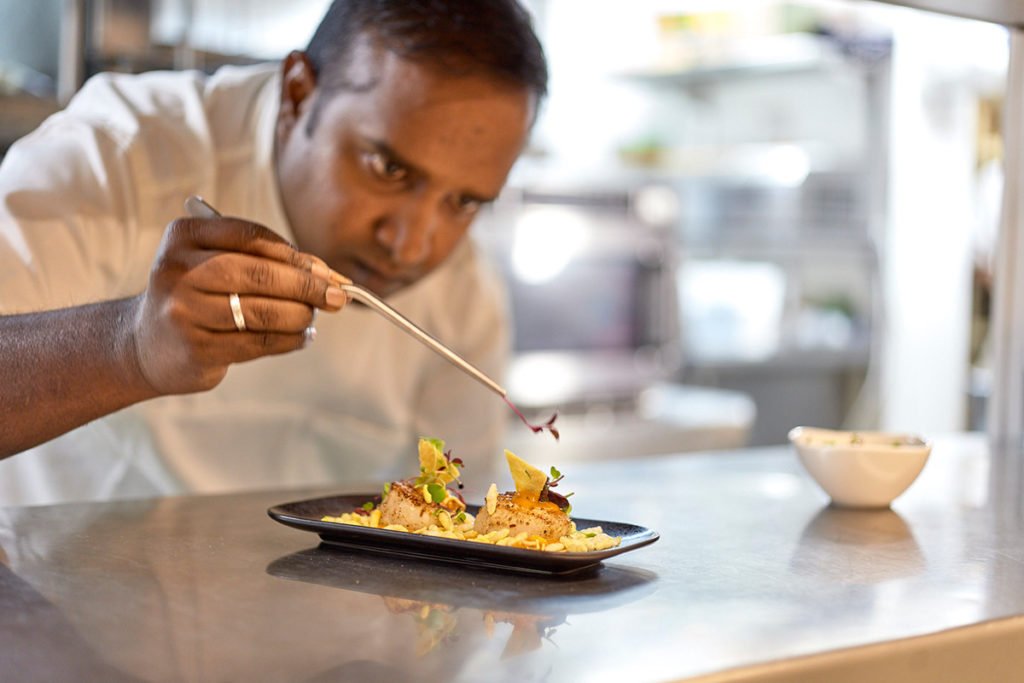 The main restaurant seats up to 90 people which is overlooked by The Peacock Room, an intimate private dining room that seats up to 14 guests and overlooks the main restaurant. The Peacock Room is perfect for intimate parties or business meetings, and Peter will devise a specially curated menu to suit the requirements of each guest to give them a personalised experience.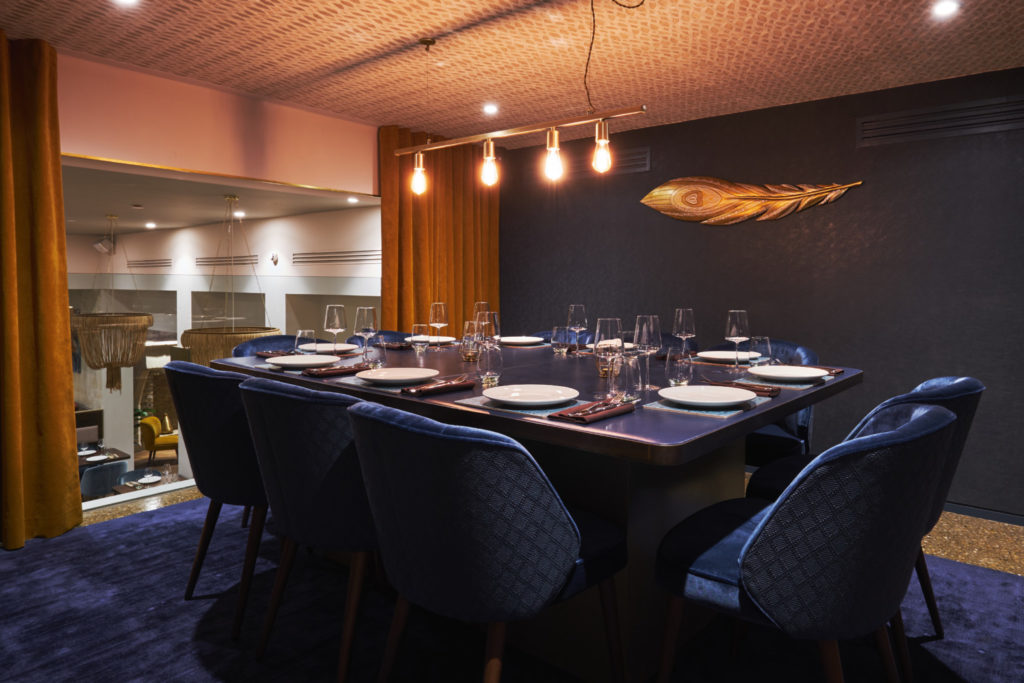 The a la carte menu is made up of small plates, the chargrilled meats and fish, curry & biryani, all to go with the classic dal, roti, naan, rice, chutneys and raita. The dishes are packed full of flavour and are designed to be shared, to encourage guests to try dishes from all over the menu.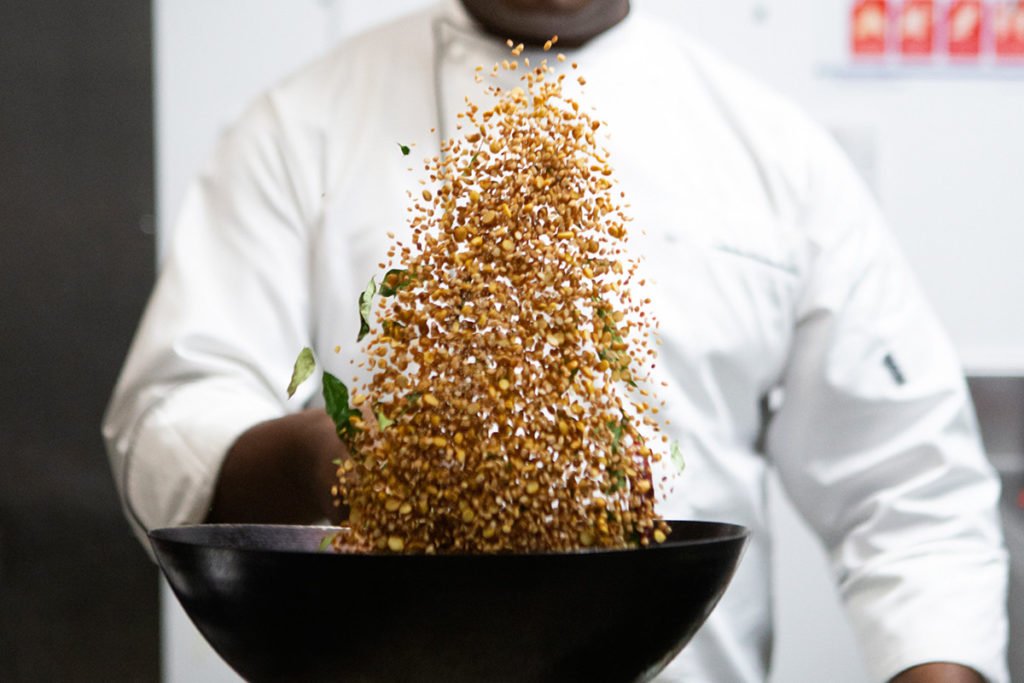 To compliment the food, Kahani boasts a top-notch cocktail and wine list. The cocktails are infused with Indian flavours, and consumers can use the help of the wine sommelier to choose the best wine to complement their meal.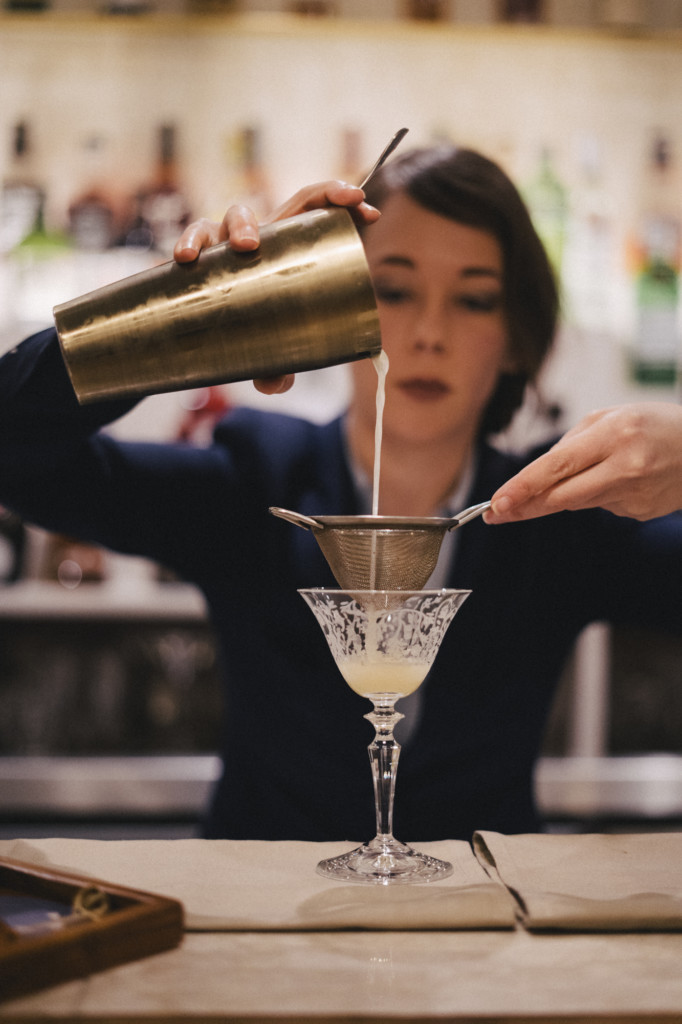 Kahani also has an irresistible Bottomless Brunch offering for those who love Indian food and want to slip it down with delicious prosecco. The food menu comprises three courses for just £38, and for only £17 more prosecco lovers can have unlimited fizz on top.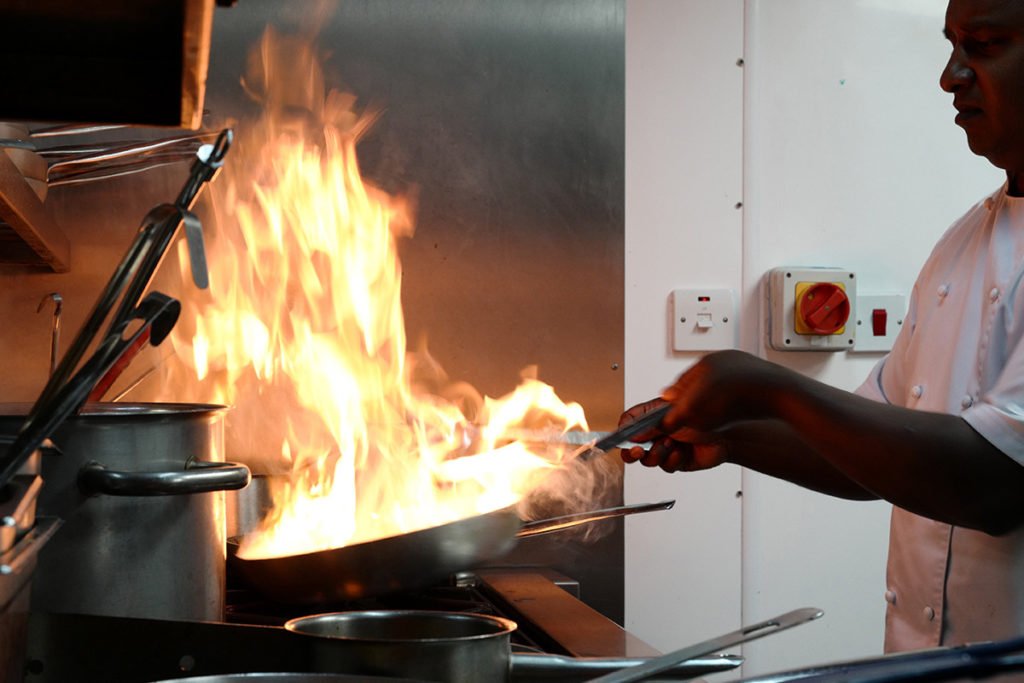 Peter Joseph loves putting together tasting menus as they show Indian food doesn't have to be all curries and kebabs, so Kahani has a 6 course tasting menu and regularly runs set menus for the likes of Mother's Day, Easter and to celebrate key festivals such as Holi Festival.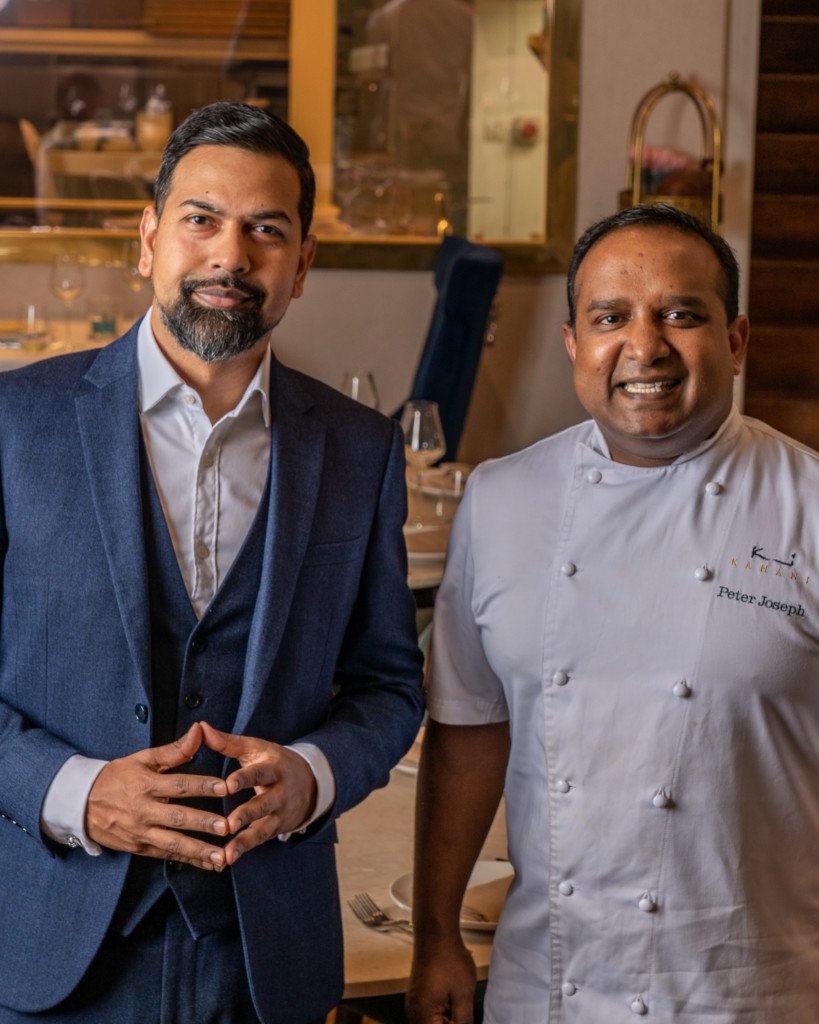 The regular tasting menu is for those looking to indulge in a 6-course feast so they can try a huge array of dishes from the menu. For £75 per person, the tasting menu has some of Kahani's signature dishes, including the spiced chickpeas with sweetened yoghurt, mint, tamarind chutney and papdi, the Smoked Malabar prawns and the Somerset lamp chops.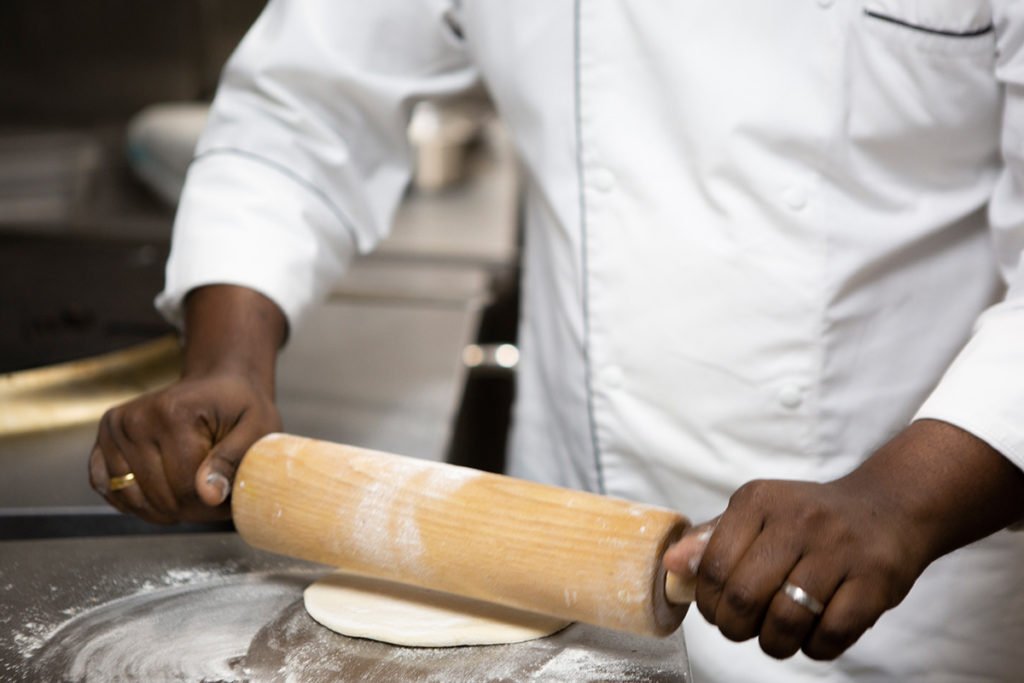 And to get the full experience, why not get the wine pairings for an additional £55, chosen especially by Kahani's in-house wine sommelier and paired to perfection. Here are some of our personal highlights from the A La Carte menu at Kahani this season.
Poppadums with tasty chutneys to whet the appetite at the start of the meal.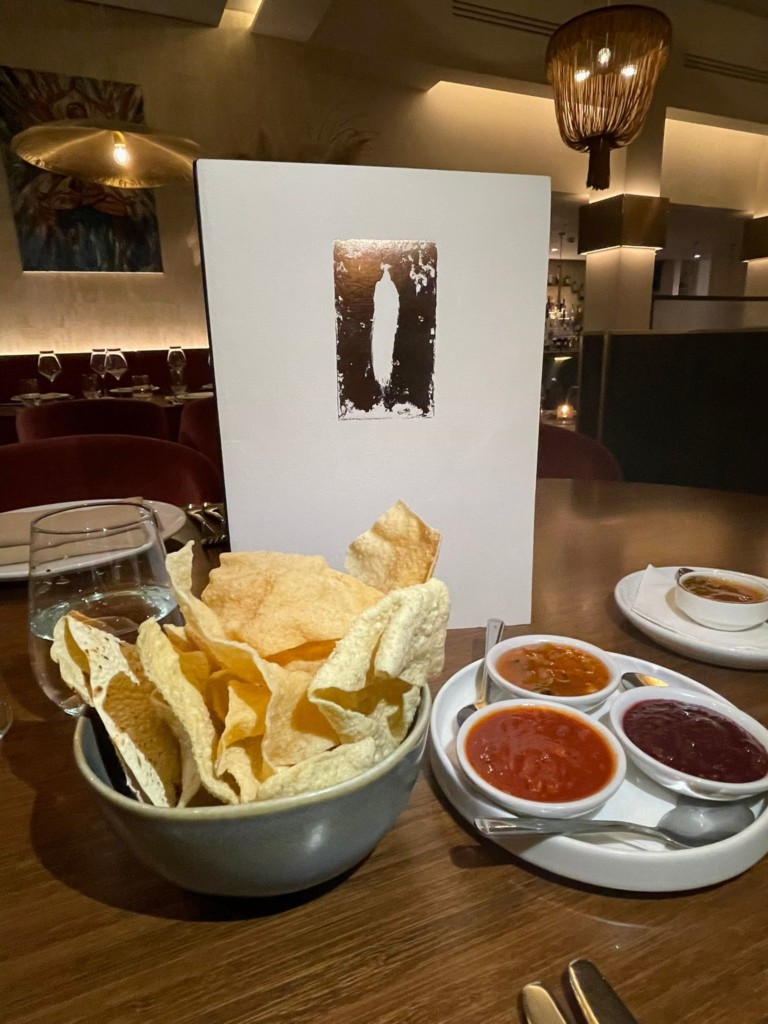 Seared scallops with star anise coating served with pepper chutney and barley khichdi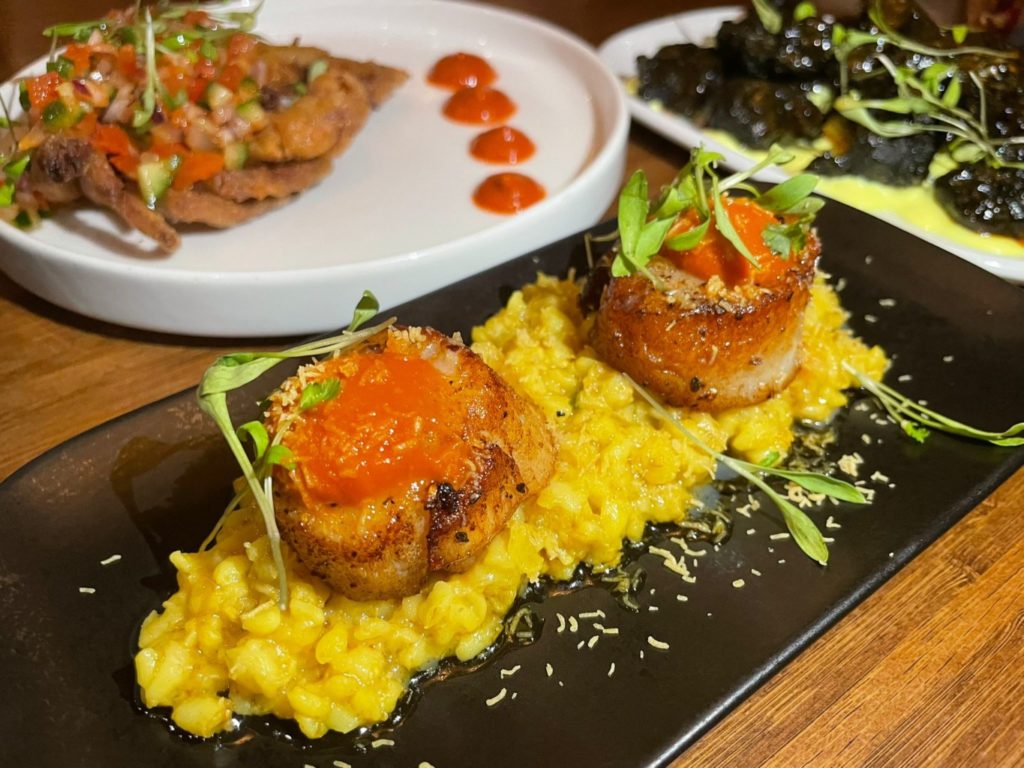 Come in for a closer look…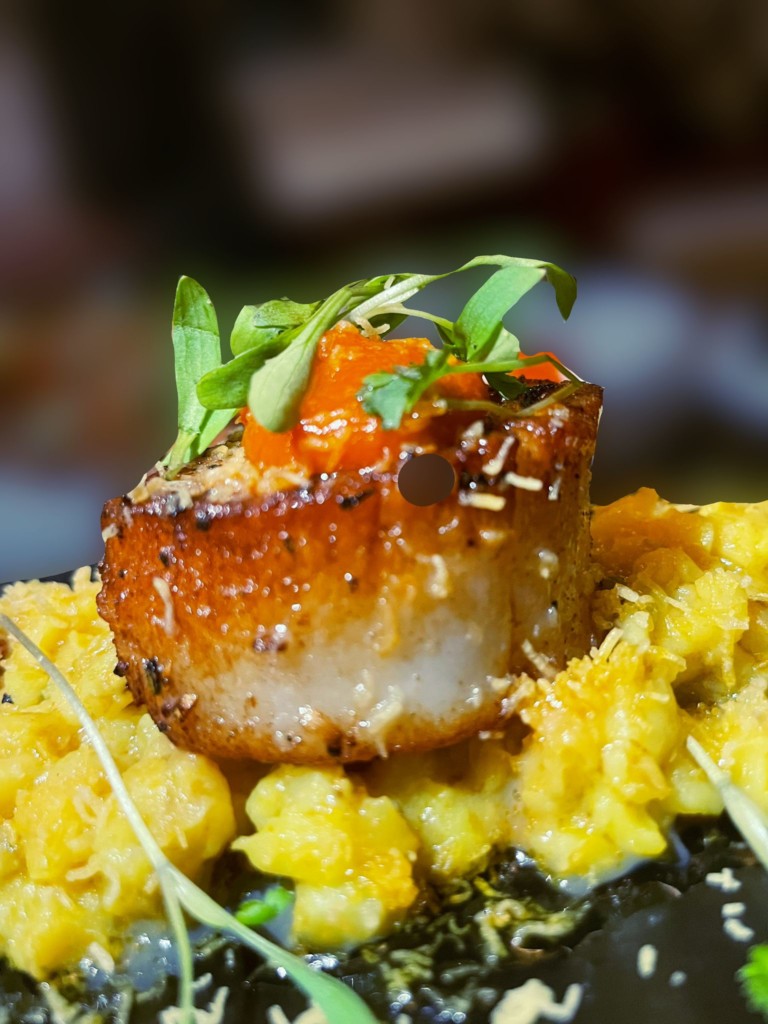 Soft shell crunchy crab with Mangalorean spices, kachumber, smoked tomato chutney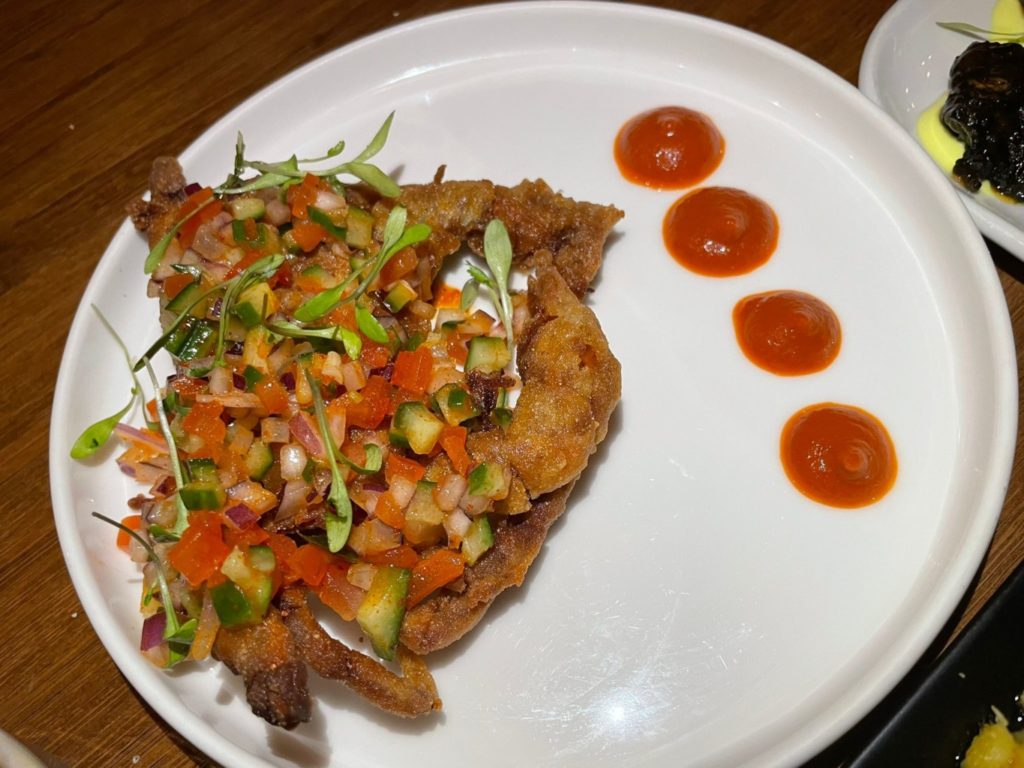 Black chicken with Chetinaad roasted spice and curry leaves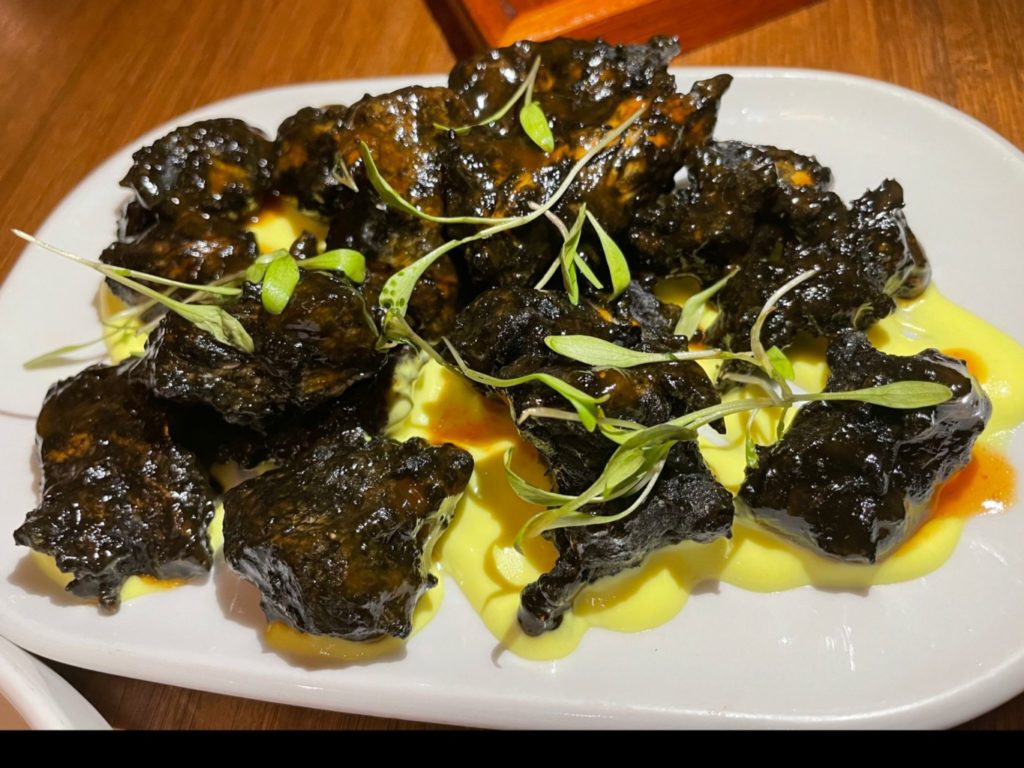 Smoked Malabar Prawns – marinated with fresh turmeric, coconut, curry leaves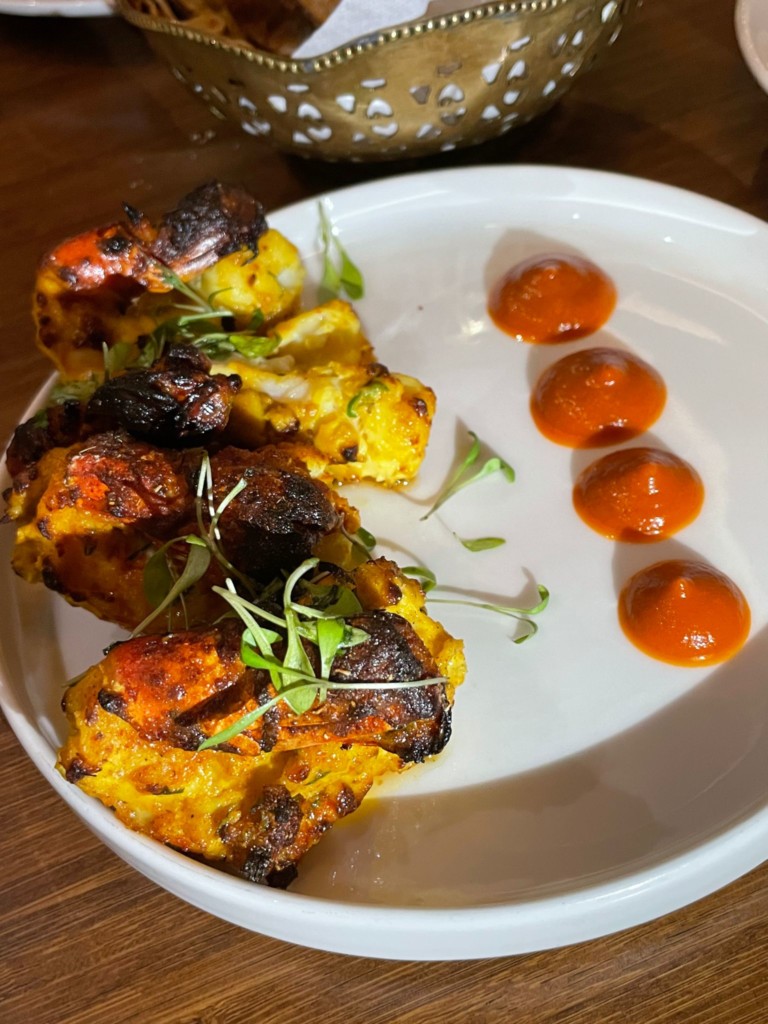 Guinea fowl tikka with Chettinad spices and smoked tomato makhni sauce served with Ajwain roti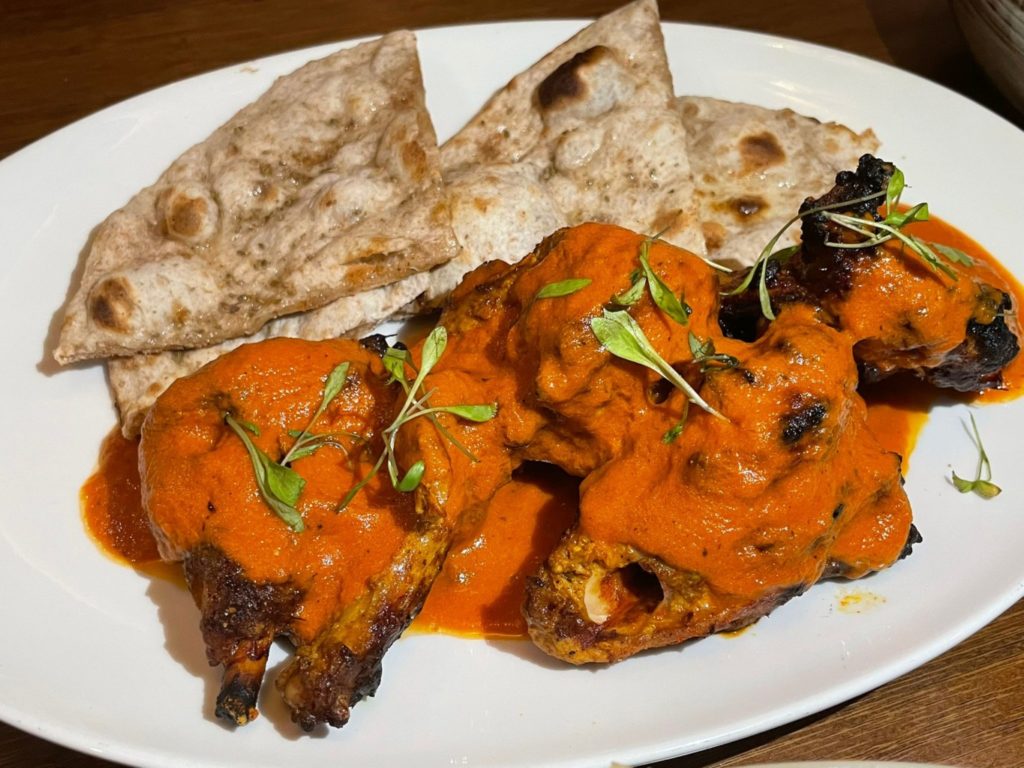 Kashmiri Nihari – Somerset lamb shank slow-cooked with browned onion and Kashmiri spices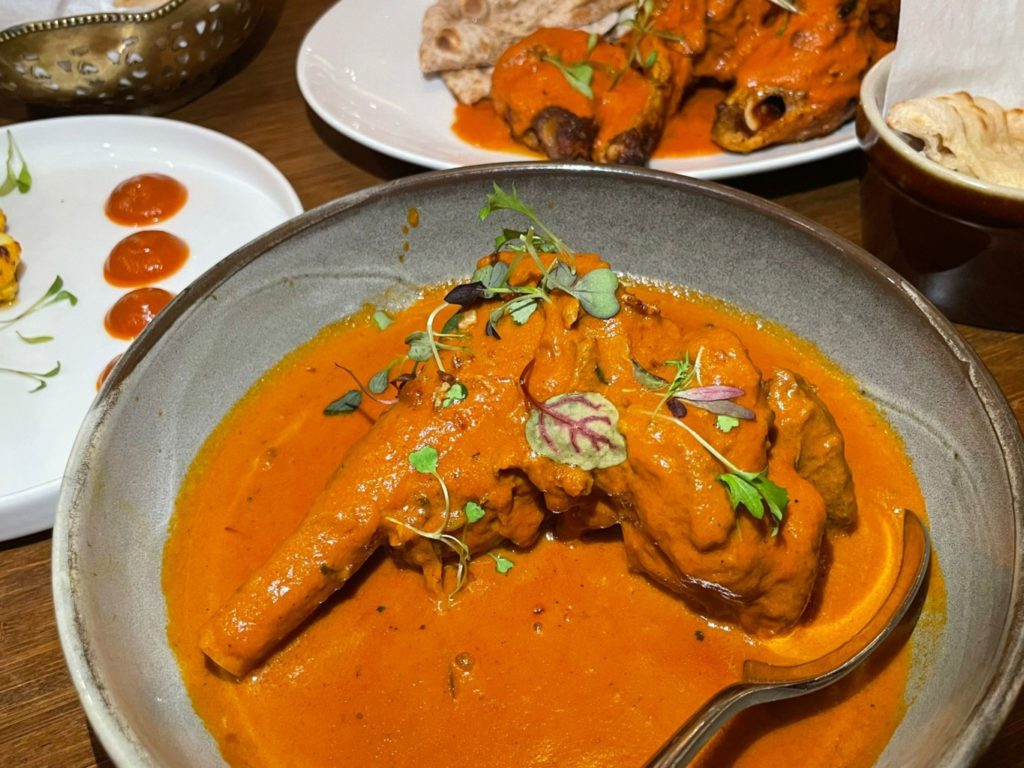 Hydrabadi Lamb Biryani – Braised fragrant basmati rice, exotic spices, mint, corriander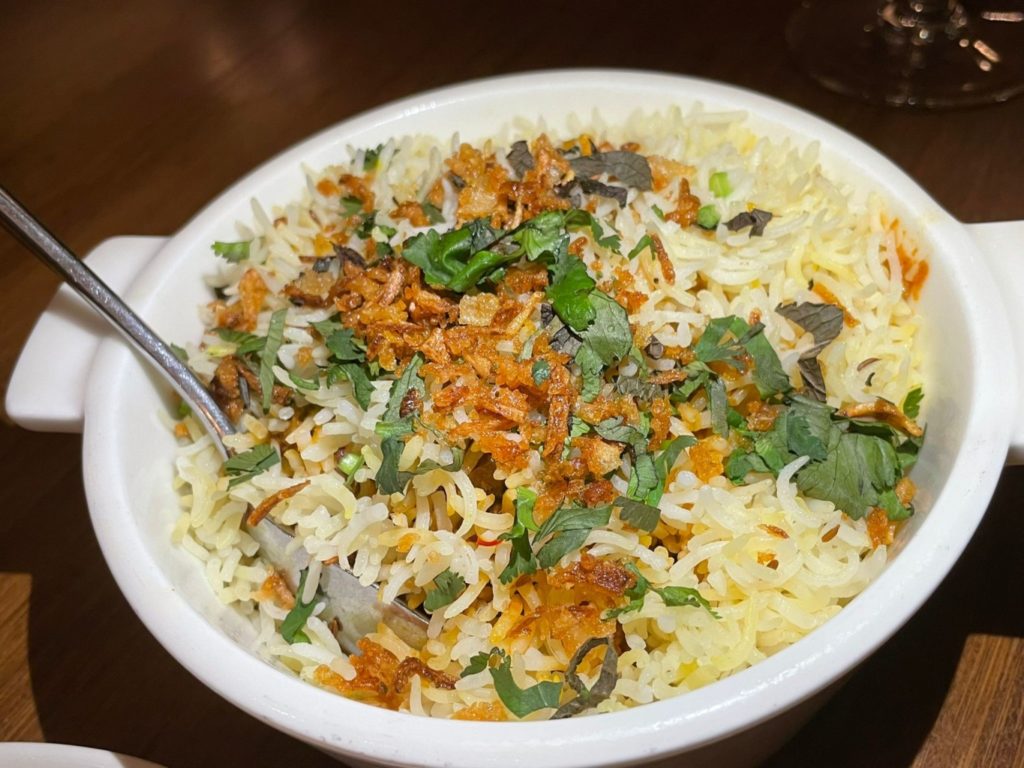 For those with a sweet tooth, we highly recommend the Dessert Platter which can be paired with the excellent Klein Constantia Vin de Constance 2017.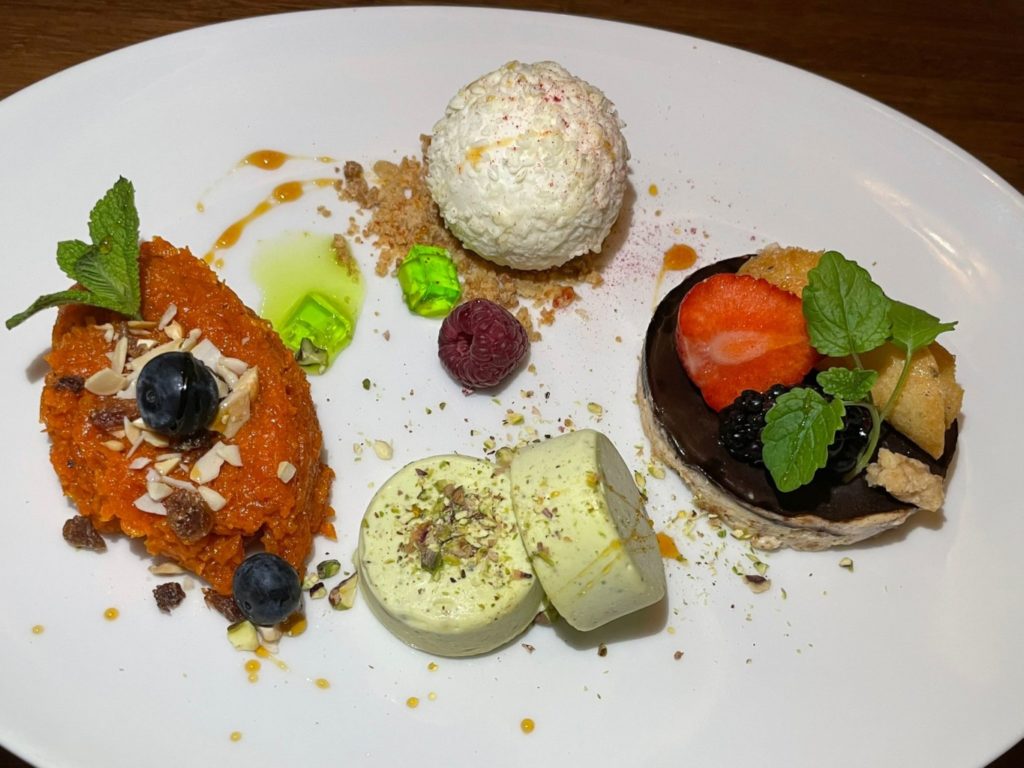 Don't miss our exclusive interview with Peter Joseph in the 30th Edition of SLOAN!
Kahani
1 Wilbraham Place, London, SW1X 9AE
020 7730 7634
www.kahanilondon.com