By Dr Pauline Hili, one of the UK's top organic skincare experts and Founder of Nourish London organic and vegan skincare.
Lockdown has proven challenging on many fronts. For those of us whose skin is suffering from post-pandemic blues, we have just the tips needed to reinvigorate and enliven it so you can celebrate the easing of restrictions with uber confidence and a big feel-good factor. The gains we may have made avoiding the daily commute and wearing less make-up have been outstripped by the challenges our skin has faced during the lockdown period.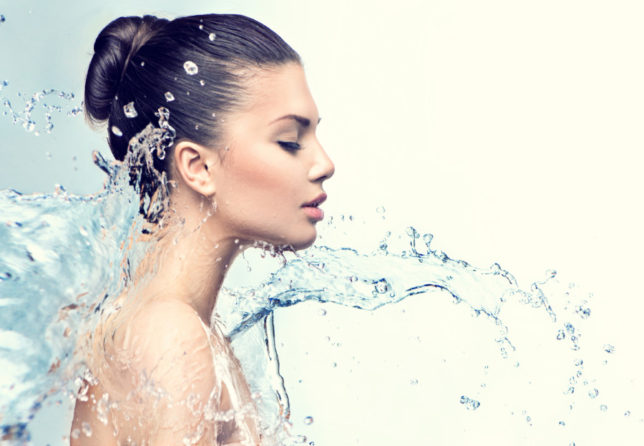 For many of us, varying levels of stress and anxiety are part of everyday life, but during lockdown this was exacerbated and the effects all too often showed on our skin. Psychodermatology is now very well documented, and research has shown that stress can affect most skin conditions including rosacea, hives, dermatitis, psoriasis and eczema. There are some simple steps to keep your life balanced and stress levels manageable.
Exercise
Exercise is one of the best things you can do for your physical and mental wellbeing. Exercise gets the blood pumping, which is great for your complexion, as well as your body and can help improve your mindset.
Get A Good Night's Sleep
Getting a good night's sleep can work wonders for our mood and the appearance of our skin. Both quality and quantity count so it is worth doing a sleep hygiene audit and ditching any screen time before bed and replacing it with some calming music. Soothing aroma blends in the form of sleep mists or essential oil blends and heavenly scented night repair masks can also be really helpful to ensure you drift off to sleep calmly and stay and enjoy high-quality sleep. Epsom salts contain high levels of magnesium and can be very soothing to the central nervous system in a bath before bed. Taking Magnesium based supplements can also really improve the quality of sleep and morning face.
Get Enough Vitamin D
Spending more time indoors can mean less sunlight and less fresh air. The most natural way to get enough vitamin D is to spend 10 to 30 minutes in the sun a few times per week. Vitamin D is vital for healthy-looking skin and known to help prevent premature ageing.
Combat Blue Light
Zoom gloom and too much time in blue light can leave the skin lacklustre and dull. Blue light can increase the damage by free radicals resulting in increased inflammation, collagen degradation, pigmentation changes and premature ageing. Topical antioxidants are the best remedy for the effects of blue light damage. They create a reservoir of protection in the skin and should be incorporated into your daily skincare routine. Choose topical products with Vitamin C, Niacinamide, Vitamin E and extracts from antioxidant herbs such as Turmeric.
Treat Maskne
Maskne is the general term coined to describe the skin conditions arising from wearing masks. Wearing masks creates a localised microclimate for the skin and can make the skin more prone to sensitivity, dry skin and in many cases acne. The reduced lower relative humidity on the skin causes impaired barrier function. To counteract the dryness, using an oil rich in omegas and oil-soluble vitamins can work wonders for your skin. To help calm breakouts and irritations, cleanse the skin thoroughly morning and night and follow with a moisturiser with active peptides, vitamins and inflammation calming ingredients, such as a Ginger extract. Using a mist containing active ingredients to moisturise the skin such as Hyaluronic acid throughout the day can work wonders for avoiding the issues arising from overuse of masks.
With a few simple steps, it can be easy to put back the glow and sparkle into the skin. Take time for yourself and enjoy your daily skincare routine. Maybe even treat yourself to some new additions to your routine such as a face shimmer or repairing face mask.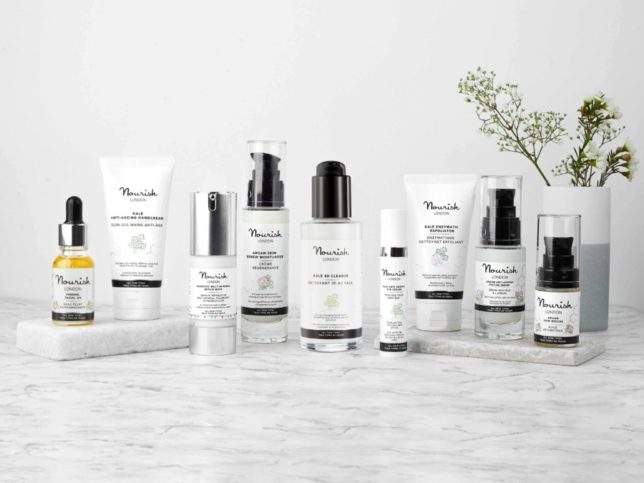 Dr Pauline Hili is the Founder of Nourish London organic and vegan skincare. Nourish London is an award-winning, clinically tested certified organic, vegan and cruelty-free skincare range that is powered by plant-based ingredients, designed to enhance skin health, made in Battersea, London. Learn more at  www.nourishskinrange.com
About the expert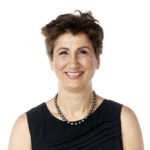 Dr Pauline Hili is a renowned organic skincare expert and Fellow of the Royal Society of Chemistry. Trusted and acclaimed by beauty experts, Dr Pauline Hili's wealth of knowledge combines science and nature to advance the frontiers of organic beauty. With over 30 years of expertise, Dr Pauline Hili has published numerous research papers.
She is also the Founder & Creator of Nourish London, an award-winning certified organic skincare brand made in London offering scientifically crafted, highly effective, organic, vegan and cruelty-free skincare powered by ingredients from nature.