By Steph Stevenson – international celebrity hairstylist and founder of Marie Claire Jet Style.
The sun's rays are well known for how they affect our skin, but did you know our hair can suffer the same damage from UVA and UVB rays? From faded colour to breakage, let's be real here, sunshine is a hair enemy!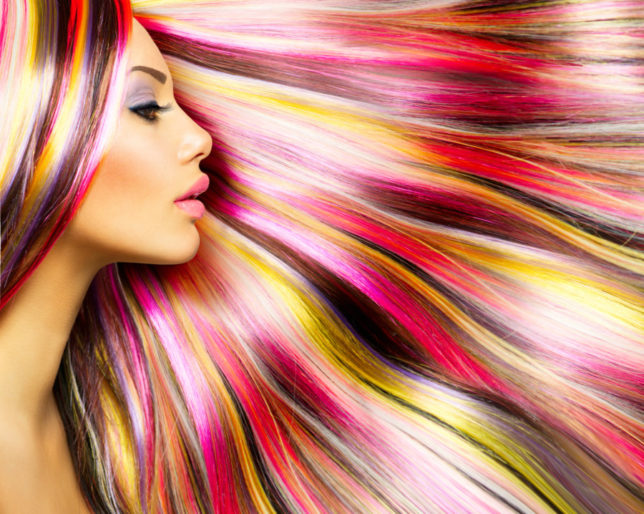 The sun's rays act on hair like bleach. UVB oxidises the hair's pigment cells, which is why your hair becomes lighter in the sun. The sun's rays can also degrade the actual protein structure of your hair and weaken its disulphide bonds (the 'glue' that hold your strands together). This can make hair brittle, easily broken, dry and overly porous and it can happen fast. A two-week sunshine holiday is all it takes to break unprotected hair and have you coming home like Worzel Gummidge.
Here are my top five tips on how to care for your hair in Summer and keep it looking healthy and shiny.
Apply regular protection to your scalp and hair
Every time you apply sunscreen to your face and body, make sure you apply protection to your scalp and hair. It needs exactly the same protection. There are so many amazing products out there that are lightweight sprays, not thick heavy creams – meaning they're fresh and light to use while offering maximum protection. Keep one in your bag and mist over be it when you're out for a lunch in the sun or lounging by the pool.
Deep conditioning masks
At the end of a sunny day, after shampooing be sure to nourish your hair with a deep conditioning mask and then leave the hairdryer off and let it air dry. This leaves as much moisture in your hair as possible and air drying creates the cool girl lived in hair look, that's so popular in summer; an effortless chic style that only summer can really sell well!
Hats are your hairs best friend
My personal preference would always be to just wear a hat when out in the summer months, nothing protects your colour or hair integrity like a hat and a complete cover up. Particularly if you've spent a small fortune on your hair colour! But if hats aren't for you, then I do love ultra-sun's daily UV hair and scalp protection spray. These guys know about sun protection and have created a fantastic lightweight spray that's perfect for hair!
Drink more water
In Summer your hair and your body can easily become dehydrated. By maintaining your water levels you'll easily stay healthier, keep your skin glowing and your hair healthy and hydrated. Hair health really is skin deep and what you eat, and drink will affect it as much as your skin. Pay attention to what you're drinking, especially when we all know how appealing a Summer cocktail is, and ensure you top up your water regularly.
Switch up your hair products
Your hair can become used to your hair products so it's important to switch it up now then. It's also important to properly cleanse your hair, especially when using lots of sun creams and oils. By using a clarifying shampoo once a week you'll remove any product and environmental build up and be left with soft shiny and most importantly, clean hair. This will give you the perfect base to really add moisture back in to dehydrated locks and also your scalp.
About the expert
Steph Stevenson is a renowned celebrity hairstylist, who has worked across various TV shows, including Strictly Come Dancing and Dancing on Ice. Entrepreneur and founder of Marie Claire Jetstyle and the HNB Salon & Spa (www.hnbsalonspa.co.uk), a super-spa and salon based in Sandbanks, Dorset.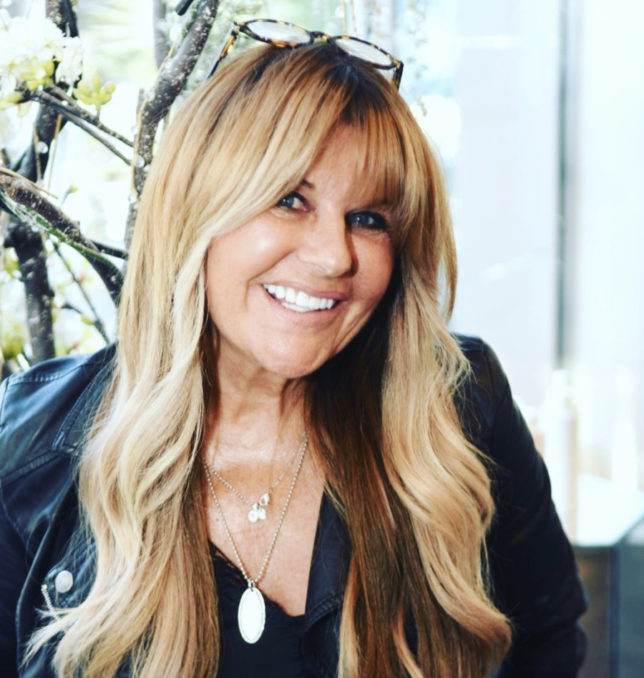 At HNB Salon & Spa, Steph employees over 40 personnel to offer everything from cosmetic dentistry, nutritional therapy and trichology to Steph's renowned cut, colour and blow dry. The salon is also part of the Green Salon Collective which pioneer's salon sustainability throughout the UK and Ireland.
With over 30 years in the hair industry, Steph also has a wealth of skills and knowledge in the retail and business sector to share. Steph was the Lead Educator in the UK and Europe for hair care brand Living Proof, co-owned by Jennifer Aniston at the time.
Steph was appointed to the Board of the NHBF (National Hair & Beauty Federation) in November 2018, which, with over 5000 members, is the largest trade body for the hair, beauty and barbering industries.