Luscombe is a family-owned business that has been producing beautifully crafted drinks on a farm in Devon since 1975. Luscombe's founder and owner, Gabriel David, a self-confessed flavour fanatic renowned for his pursuit of perfection and dedication to creating multi-award-winning soft drinks, talks to SLOAN!
My passion for soft drinks comes from many places and I could talk about it for hours – and often do! The core light bulb moment of taste and flavours came from living amongst small farmers in Sicily some thirty years ago. I was having a year or three out as a young man.  I remember going out to collect lemons from the village lemon grove.  Being sensitive to their meagre income levels, I collected windfall fruit to make a Lemonade which I shared with my village friends, Italians generally. Sicilians particularly comment on taste, flavours and methods of cooking in a forensic way and offer criticism at every meal.  In this case they were quick to point out the 'over maturity' of the fruit and how the balance was upset by the reduced acidity of the mature fruit – additionally the floral nature of these lemons had been masked by their over-ripeness.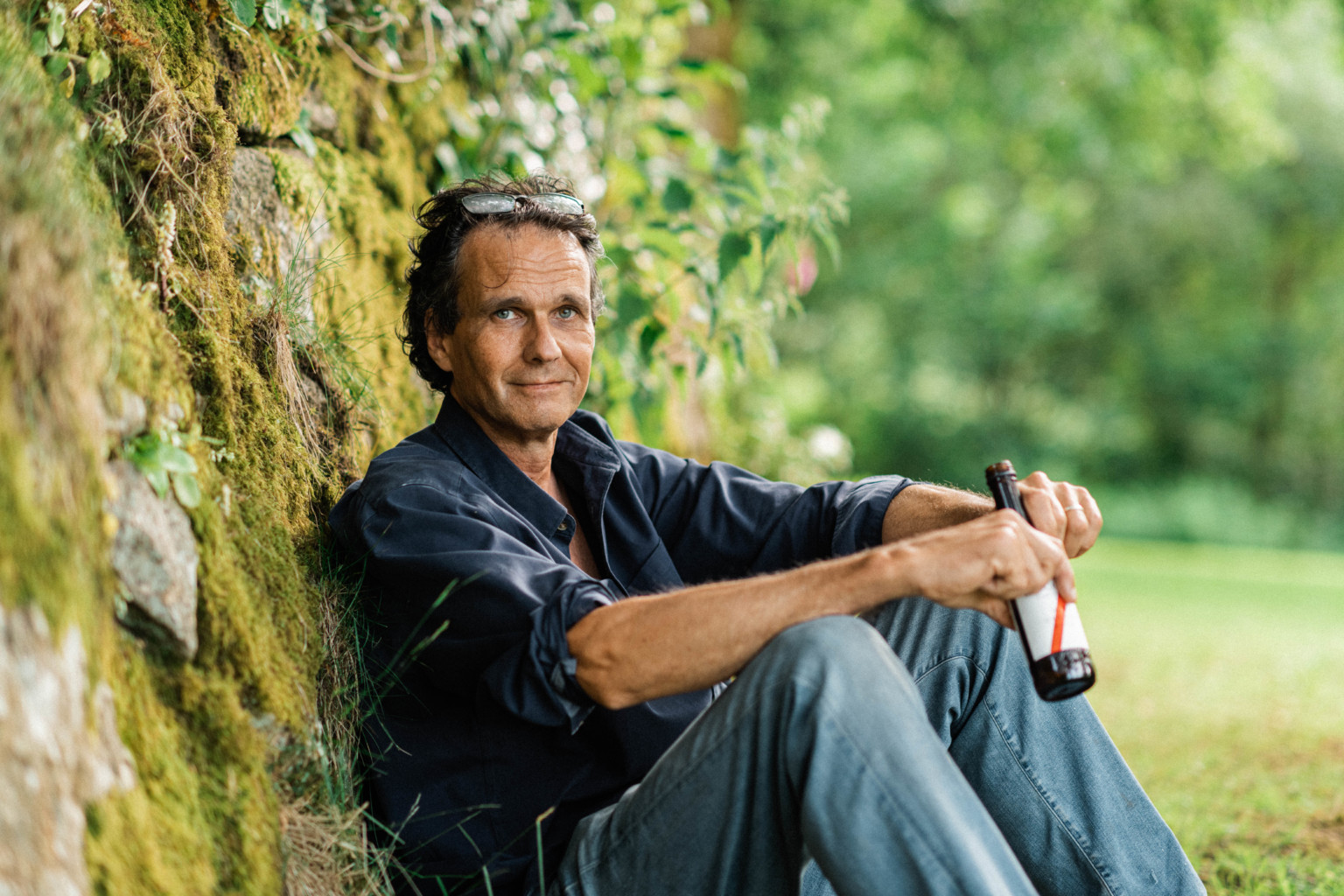 I thought, wow they taste that subtlety? That is really interesting! It truly hit a nerve because they were absolutely right – it was out of balance because the fruit wasn't at its best. And now that they pointed it out, of course I could taste it too and it became the rod to keep my back straight.  The lesson, choose simple ingredients, perfectly ripe and ready to harvest and process as little as possible.
Those formative years, living among these highly critical small farmers in Sicily were fundamentally important to me. Coming back to England was a challenge but even here in the UK there has been an extraordinary change in the understanding of quality regarding food and drink these past 25 years.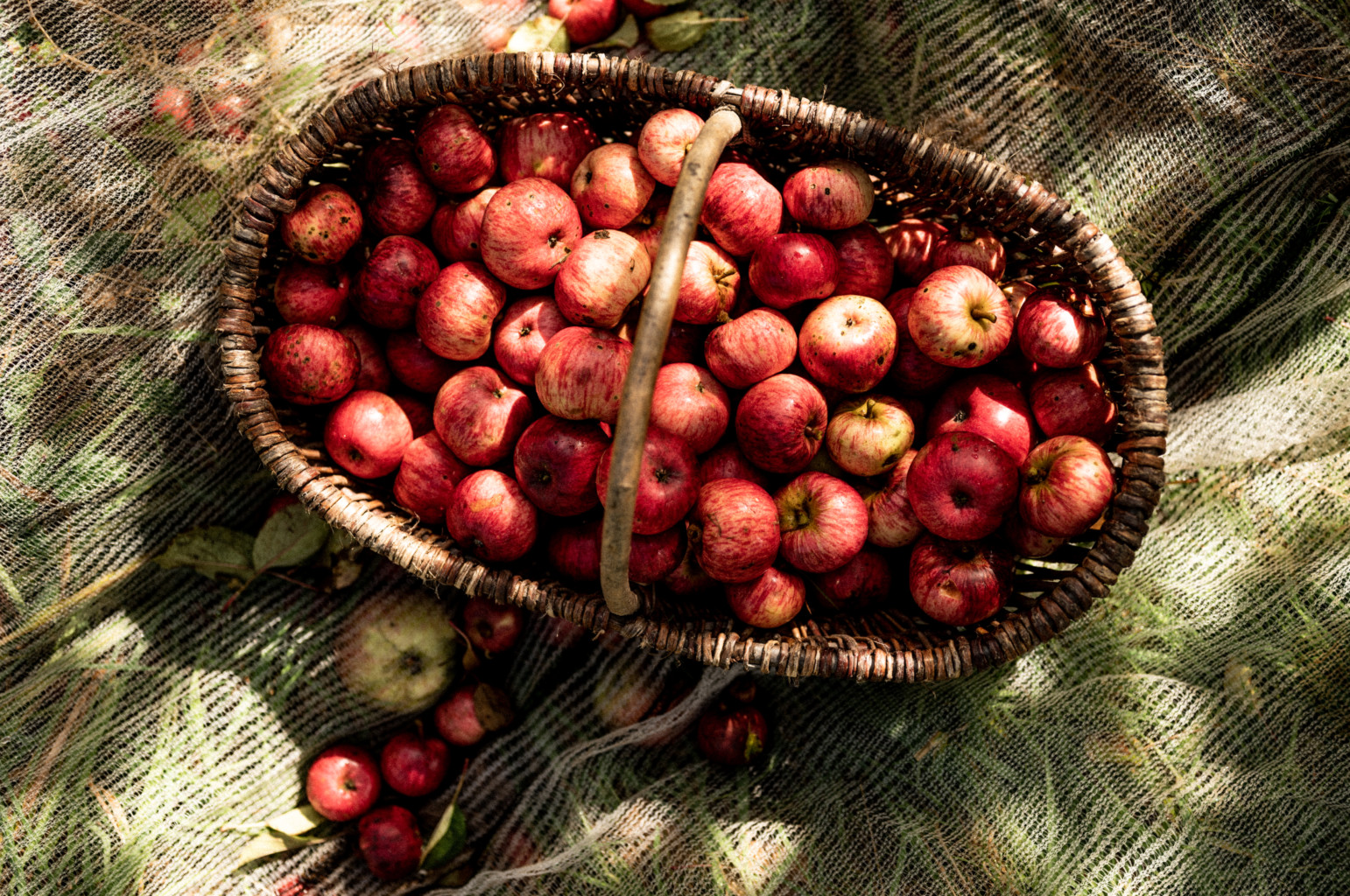 I returned in 1997, it was autumn here on my family's farm at Luscombe, cider-making season began. My father invited me to take over the tiny ailing cider company. I soon realised that making a good cider was one thing, selling it was quite another. Standard Farm cider, often a bit vinegary or inconsistent, was regarded by most as a provincial joke. At Luscombe we made a very good cider – a County show champion.  It had a good reputation, but it was not commercially viable as it appealed to so few.
The other key note to my story was linked to a trend in my own life.  Living three miles up a single-track maze of lanes with hedges 20 feet high, my social life was inextricably linked to being able to drive to see friends, so drinking soft drinks in pubs was the order of play. After endless Lime and Soda and Britvic 55, I had the light bulb moment to build better drinks.  Things I wanted to drink when out – I was not alone and we have built a business on the strength of this simple trend.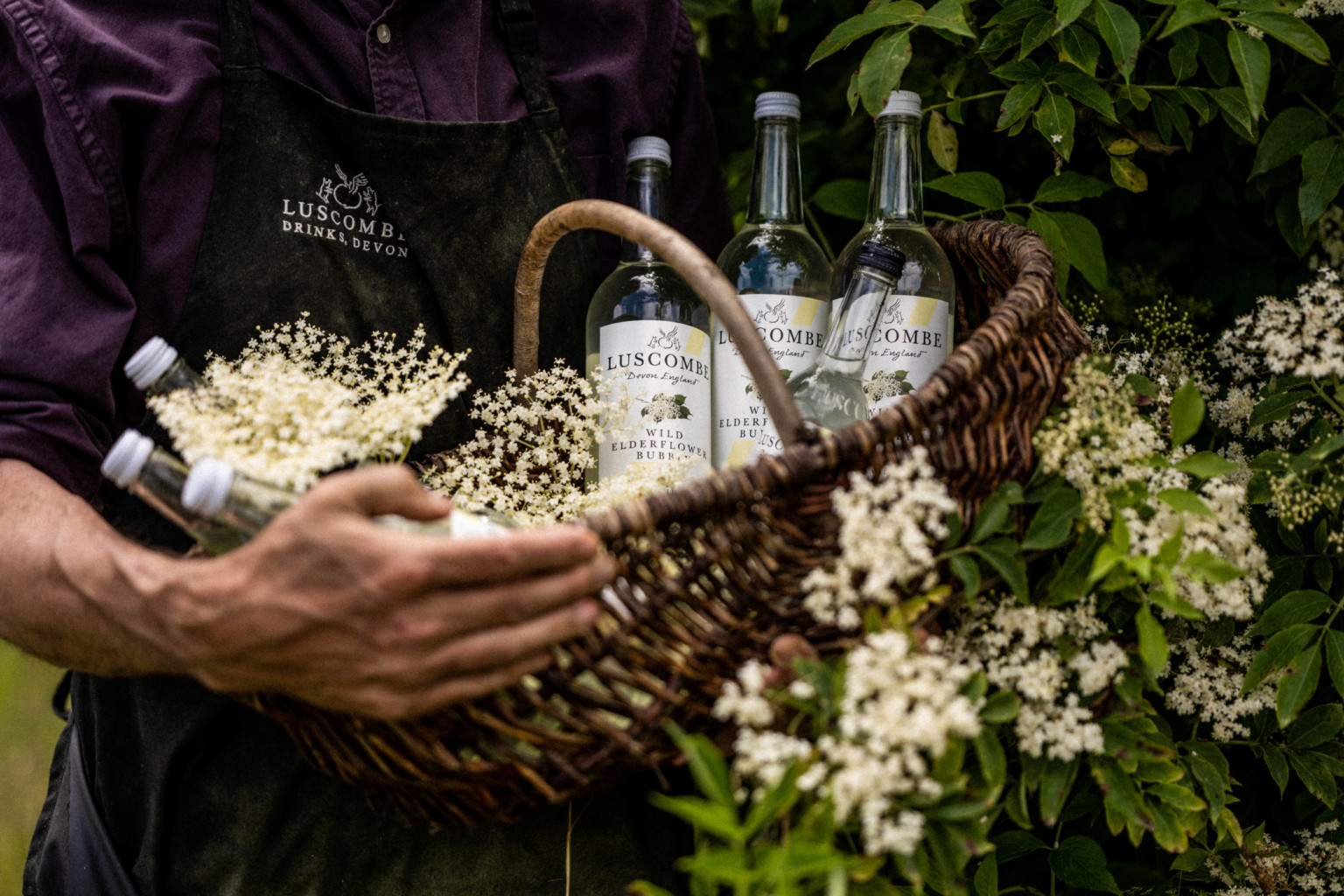 If apples were not to be put in Cider, we pressed and bottled for Apple juice instead.  It's still one of our best sellers.  Another was the quintessential English Elderflower 'Bubbly' from blooms in our hedgerows – to an old family recipe. We also built up a very strong relationship with a fruit supplier to supermarkets. They were trying to become the biggest Organic supplier. We would take their excess stock and we received lorry loads of perfect Sicilian lemons, Williams pears and fresh root ginger. It was fairly obvious what came next … it was a gift – and helped build our business on the back of Williams Pear juice and Ginger beers.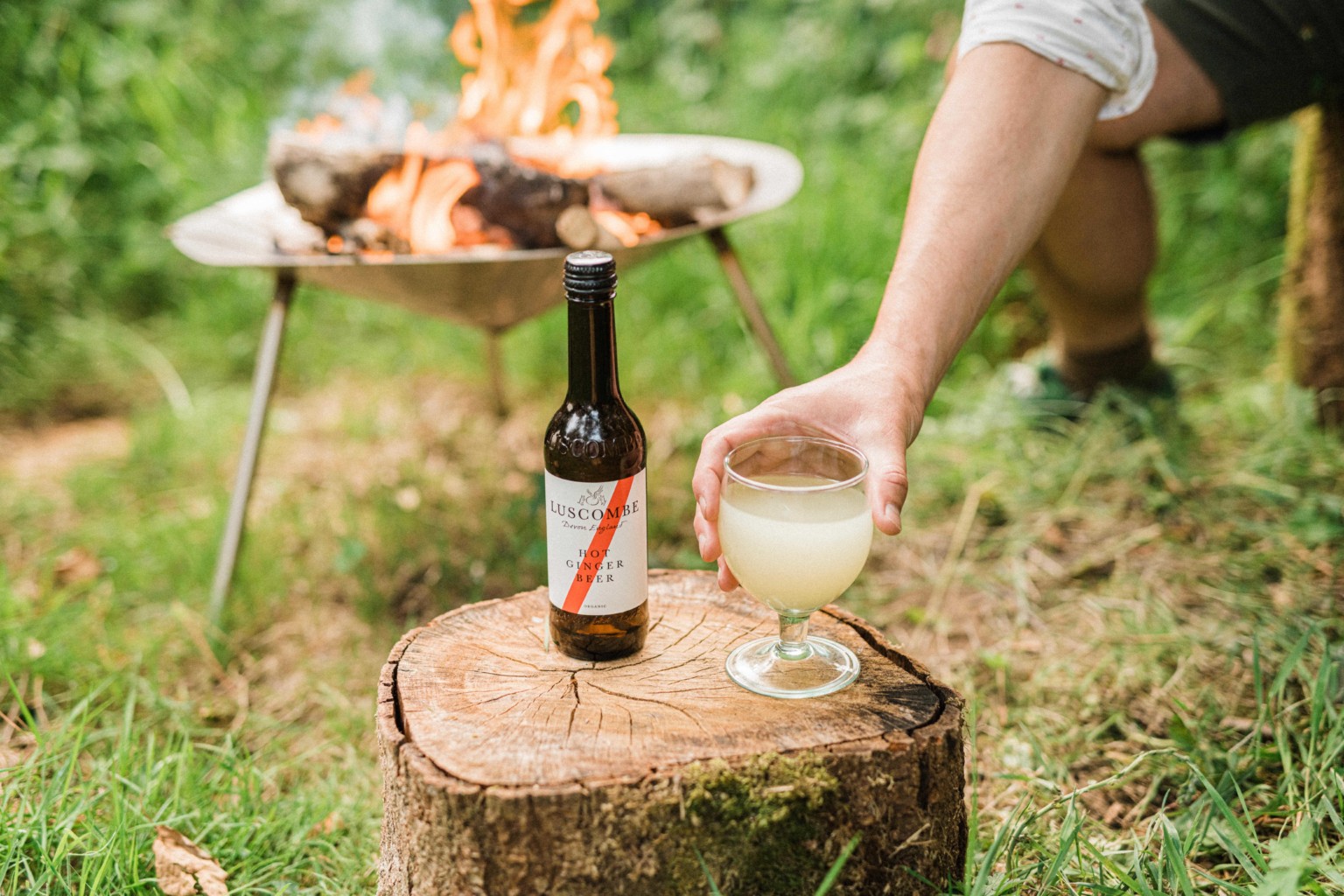 From those days of roping friends in to help with the harvest, we started a weekly van run to London. London was crying out for these drinks and became a key market almost overnight. Since those days we have grown from one to a passionate staff of 25-30 and Luscombe now supply drinks to a dozen countries worldwide.
How have we achieved this? The short answer is through being 'product lead'. I chose to put all our effort into the quality of the product, its taste and look and feel. With less people drinking alcohol and being more demanding of the sophisticated alternatives to alcoholic drinks, we have a strong market. We have invested heavily in unique pieces of equipment that press and extract the juices and flavours from fruit grown by long established contacts. Our soft drinks offer flexibility to be served as stand-alone drinks or as an ingredient for creating cocktails and mocktails.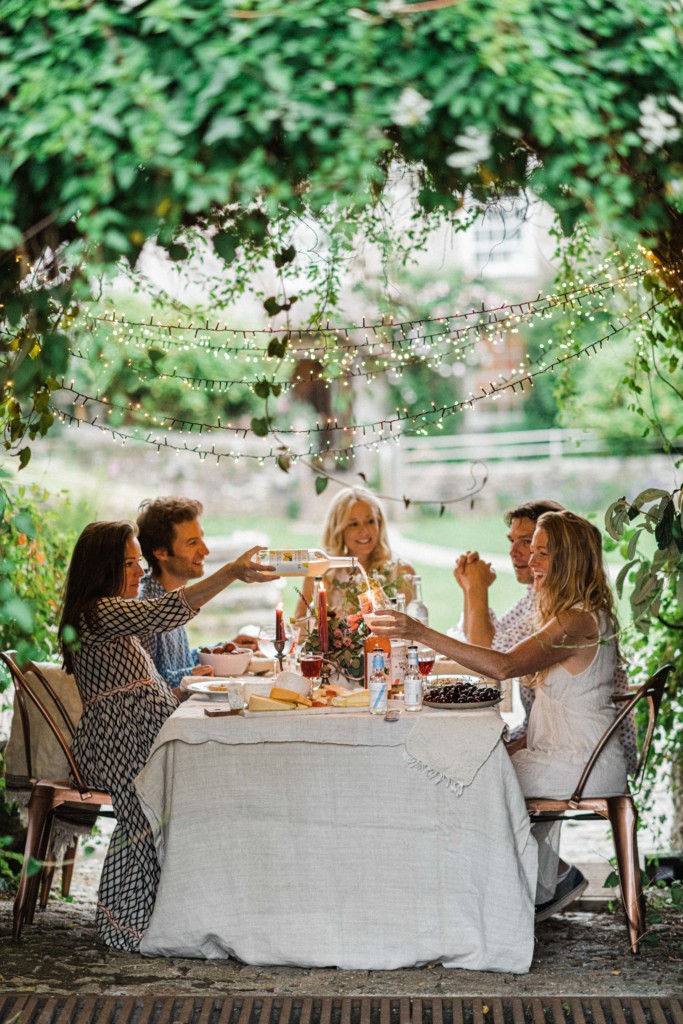 More recently super-premium tonics and mixers are on trend, in response to the rise in popularity of craft spirits. In our Tonic offering we include the extraordinary Japanese Yuzu citrus fruit in our tonic. It is an expensive ingredient but fits our brief – extraordinary flavour notes. Hot Ginger Beer is also hugely popular, fresh Peruvian root ginger is crushed and the juices rinsed from the root. Its 'warmth' makes it feel like you have had a 'real' drink and is a beer alternative, it's also popular as a mixer with rum. We now produce a wide range of fruit juices, crushes, bubblies, sparkling waters, ginger beers, tonic waters and mixers and this summer launched an organic Strawberry Bubbly which balances the finest organic strawberries with organic Sicilian lemons, Madagascan vanilla and soft Dartmoor spring water, creating a lightly sparkling bubbly.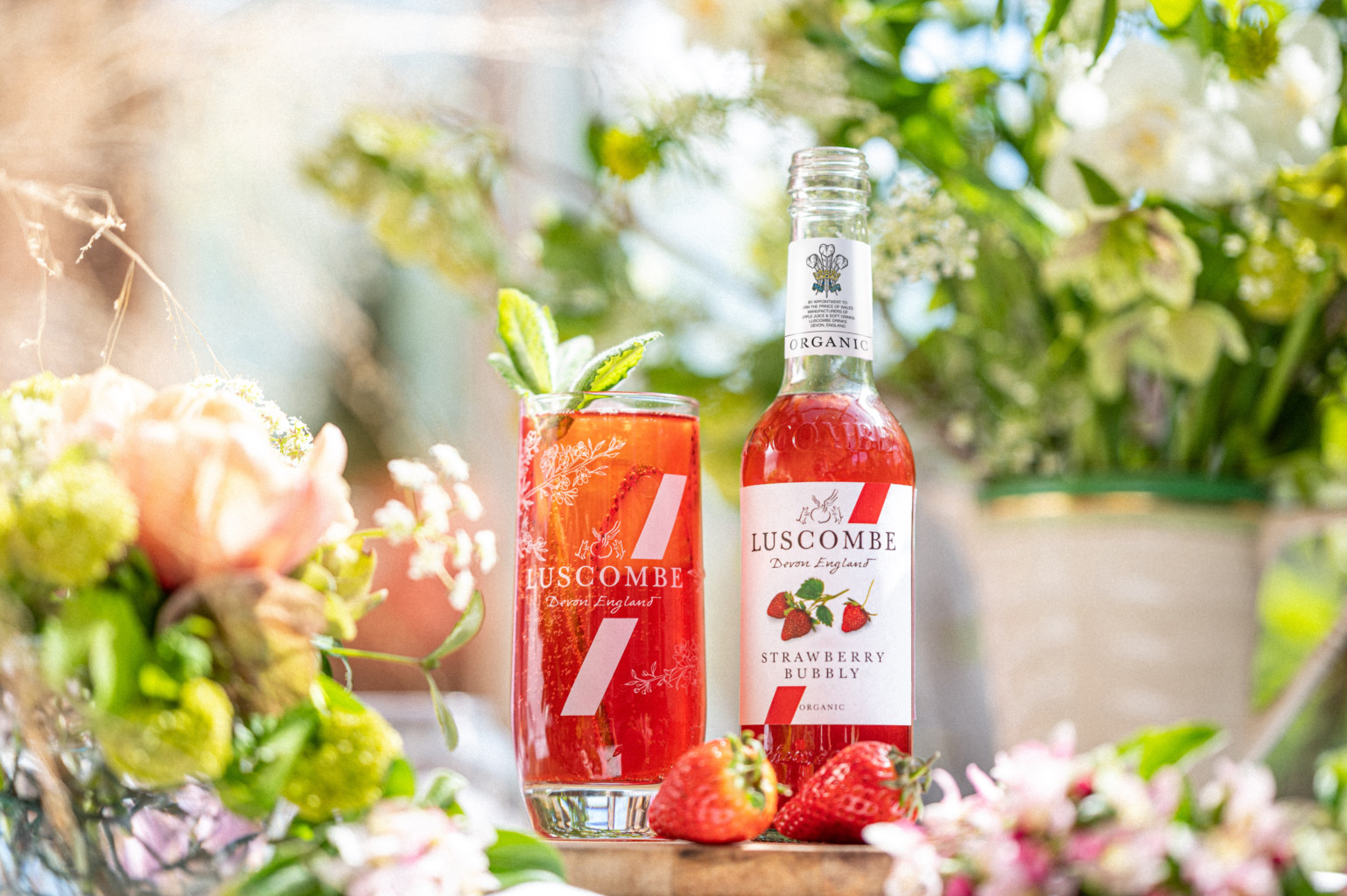 Despite expansion, our business has remained faithful to its principles. We still only use the very finest organic ingredients from trusted growers around the world.  We ensure that all of our drinks are entirely free from concentrates, additives, preservatives, colourings, artificial flavourings or enhancers. We will continue to produce drinks from scratch in small batches using the same artisan techniques as we have for 25 years.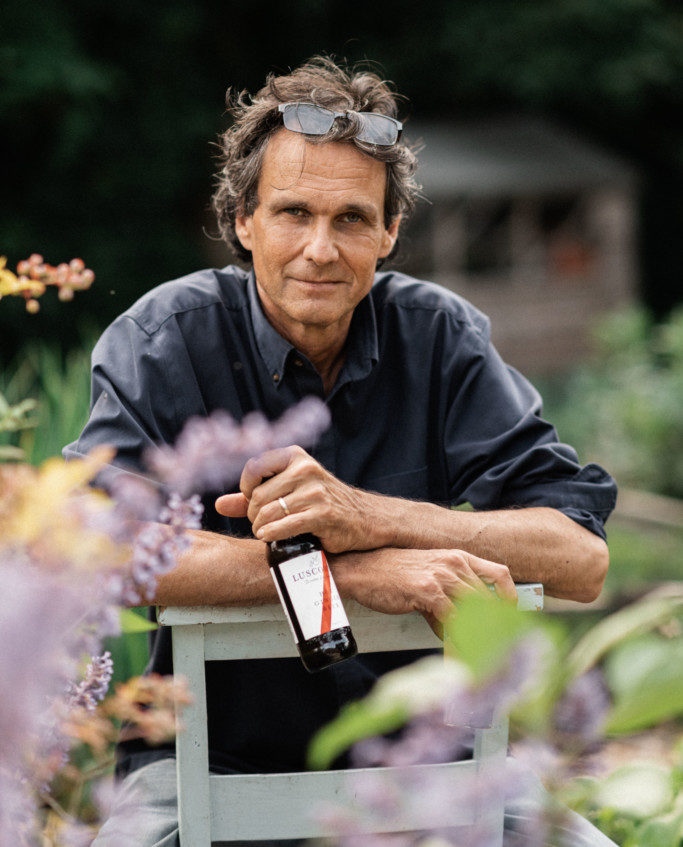 Last year we were granted a Royal Warrant, a great boost for the team at Luscombe. It came after many years of supplying our drinks to the Royal Family and pressing apples from the Highgrove Estate. I am delighted that Luscombe has been awarded this enormously prestigious accolade (which few drinks makers have received) and we were thrilled to gain this formal recognition.
Luscombe's new Strawberry Bubbly is available from luscombe.co.uk in single serving bottles (12 x 27cl bottles, £21.30)