Lussmanns Sustainable Fish and Grill is founded on the fundamental belief that it's possible to be ethical and profitable and its vision is to make sustainable dining accessible to everyone, providing a locals-driven alternative that consistently delivers great food, service and value to diners. Andrei Lussmann is the founder and MD of Lussmanns Sustainable Fish and Grill. He opened his first restaurant in Hertford in 2004; its success then led to the opening of restaurants in St Albans, Hitchin and Harpenden – the latter being where we visited on a warm Summer's day to enjoy a late lunch on their beautiful partly covered terrace.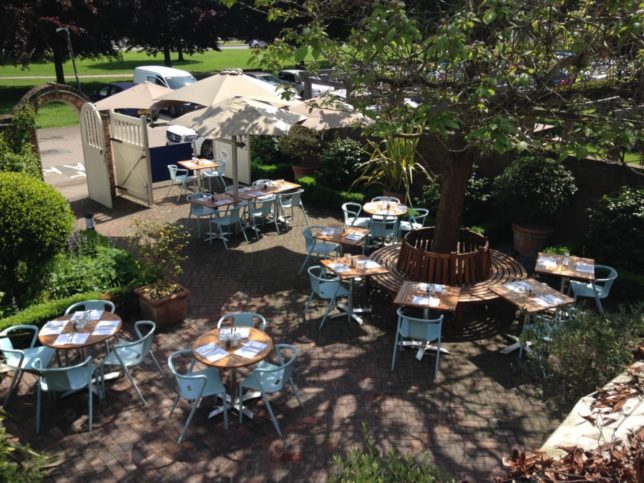 When the first lockdown arrived and hospitality closed, Andrei wanted to continue to support the local community with a 'Food To Go' delivery service so he had to turn the business into an e-commerce site within 30 hours, learning all about delivery, packages and delivery in a very short space of time. Lussmanns began delivering simple pre-prepared cook-at-home dishes, but also artisan breads, sustainable fish, fruit and vegetable boxes, premier cheeses and drinks. Andrei's customers were keen to have a Lussmanns' treat at the end of a hard week. The Food To Go service was very popular right from its launch.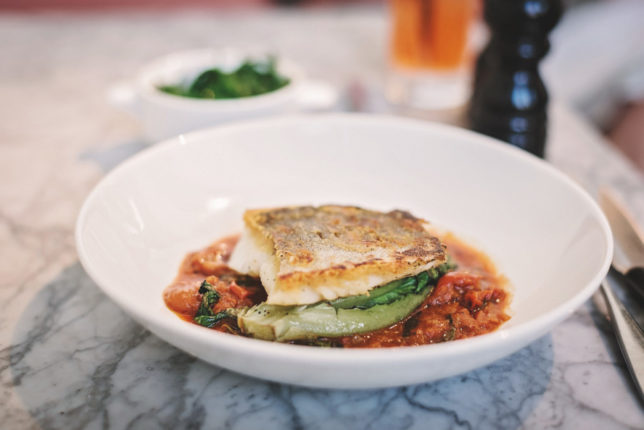 With the arrival of summer and the easing of restrictions, Lussmanns created burger and hotdog BBQs outside its main restaurants which again proved really popular. After a brief period when restaurants reopened and then shut down again, Lussmanns changed the burger business to a 'Saturday Night Takeaway' order and collect service (then also a midweek version). The 'Strictly Burger' was enjoyed by hundreds of Herts residents while watching BBC's Strictly on TV.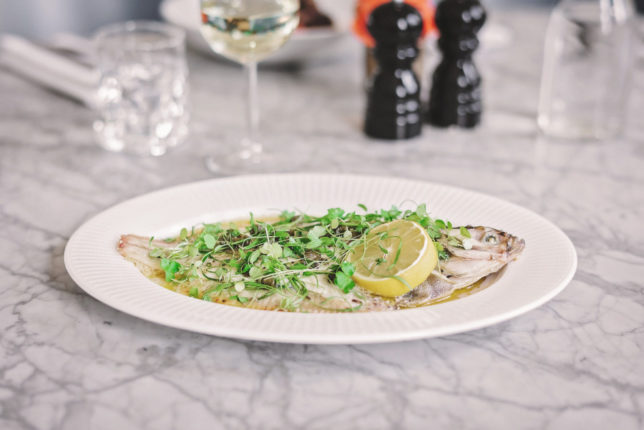 More recently, Lussmanns has devised the 'Celebration Boxes' – premium supper boxes (think steak, lobster, premium sustainable fish) to share, with everything needed to mark a very special occasion, including sauces, vegetables, sides, puds and wine.  These flew off the shelves for Valentine's and Mother's Day and proved that a year on from the first lockdown, people are craving a luxury experience for that special day, be it a birthday or anniversary – and want to give that to their loved ones too.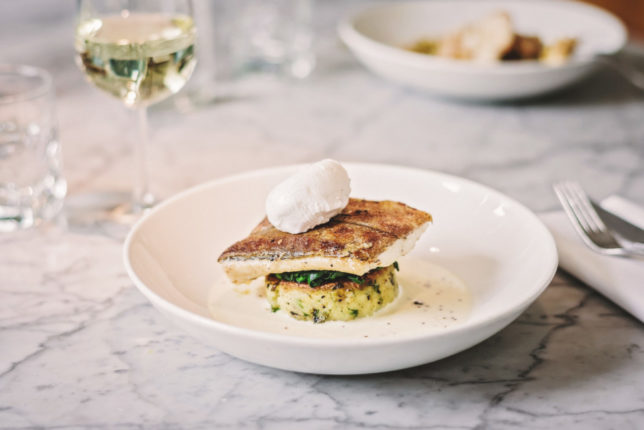 As we dined on the terrace of Lussmanns in Harpenden, we were very privileged to be served first by Restaurant Manager Michal Balaj who let us in on a few of Lussmanns culinary secrets as we discussed Head Chef Scott Liversedge's mouthwatering menu and our chosen dishes. As a lover of whitebait, I was intrigued to taste the South Coast Devilled Sprats with Watercress Mayonnaise. A far meatier option, with a lot more flavour. The devil was there with a flavourful heat and complemented so beautifully with the watercress mayo. I had to ask about its ingredients. Watercress, obviously, but can you guess the other green wonder than livens up this mayo? It's spinach with a dash of lemon for that extra zing. Pure heaven!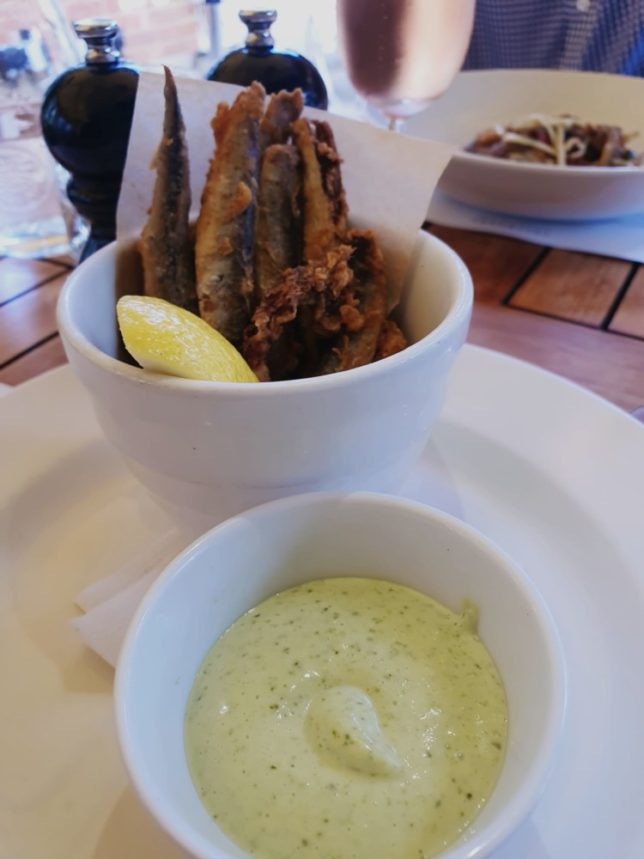 The Wild Rabbit Linguine with Trealy Farm Pancetta and Oyster Mushrooms stood out as a difficult dish to get right and therefore a test of the chef's culinary skills. There is always a fear when ordering rabbit that it can come out dry but the oyster mushrooms and pancetta added an extra juicy element to the tender rabbit meat and this linguine dish whisks you away to visions of dining at an Italian trattoria overlooking the Bay of Naples. A technically accomplished dish and the perfect starter portion.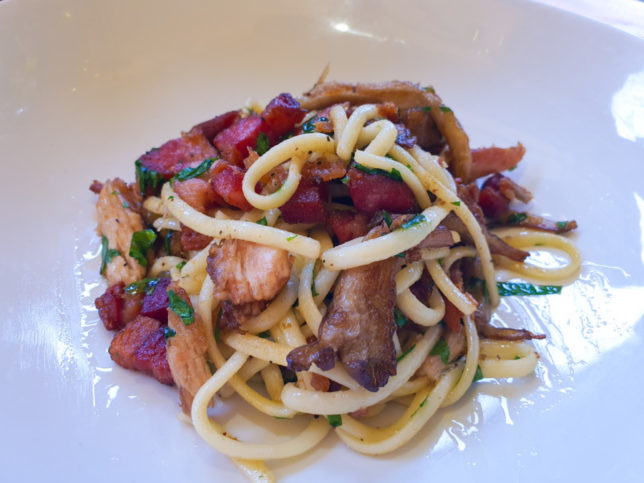 When it comes to fish, you can choose the easy way out like my dining companion with the beautifully prepared MSC Cod Loin with Brown Shrimp and Creamed Spinach where there was not a fishbone in sight. The cod was soft and succulent with the juicy extra dimension from the prawns adding to an already mouthwatering dish.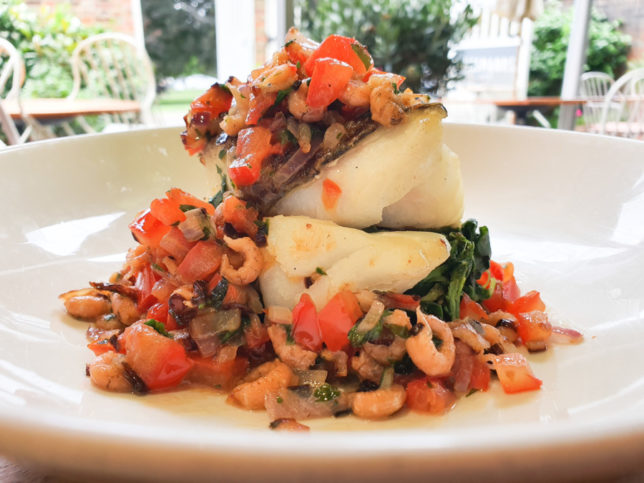 For a burst of colour and flavour, my dining companion also chose a side of Evesham Tomatoes with Basil Vinaigrette to add to the sunny freshness of the beautiful English summer's day.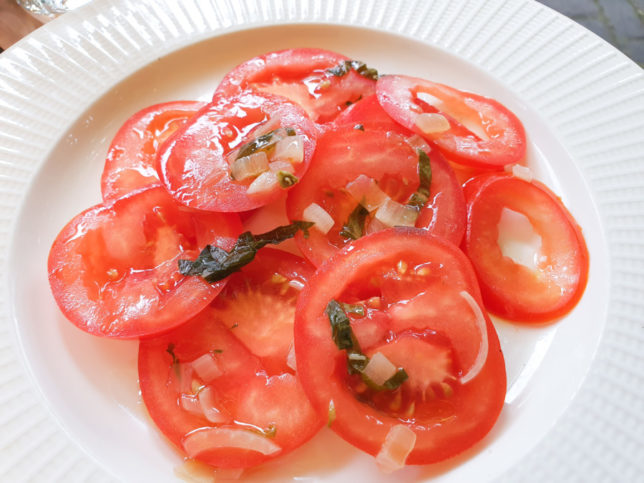 I decided to take the braver option of fish on the bone for my main with the Lemon Sole with Nutbrown Caper Butter & Summer Herbs served with Pommes Frites. The fish fell off the bone so beautifully and the flavours of the delicately balanced herbs let the natural flavours of the Lemon Sole delight the palate at every bite. Easy to debone and worthwhile to order. The side of skin-on Pomme Frites was perfect with the Watercress Mayo that I cheekily ordered another portion of.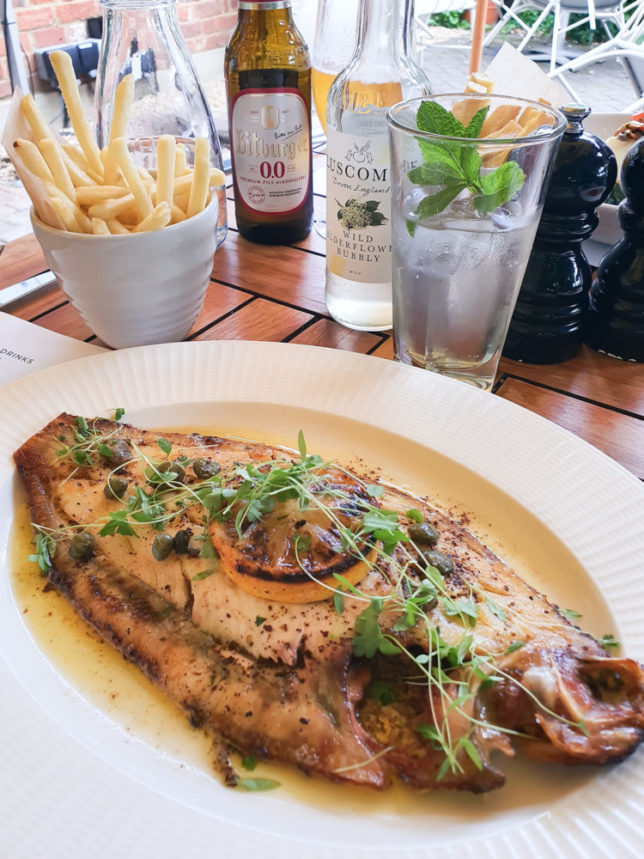 For those who want to add extra zing to the end of their meal, I highly recommend the homemade St Clements Cheesecake which pairs well with a Sauvignon Blanc Late Harvest Chilean dessert wine. For those who are driving, there are some delicious non-alcoholic options including Thomson & Scott Noughty Sparkling Rosé and Bitburger 0.0% Alcohol Lager.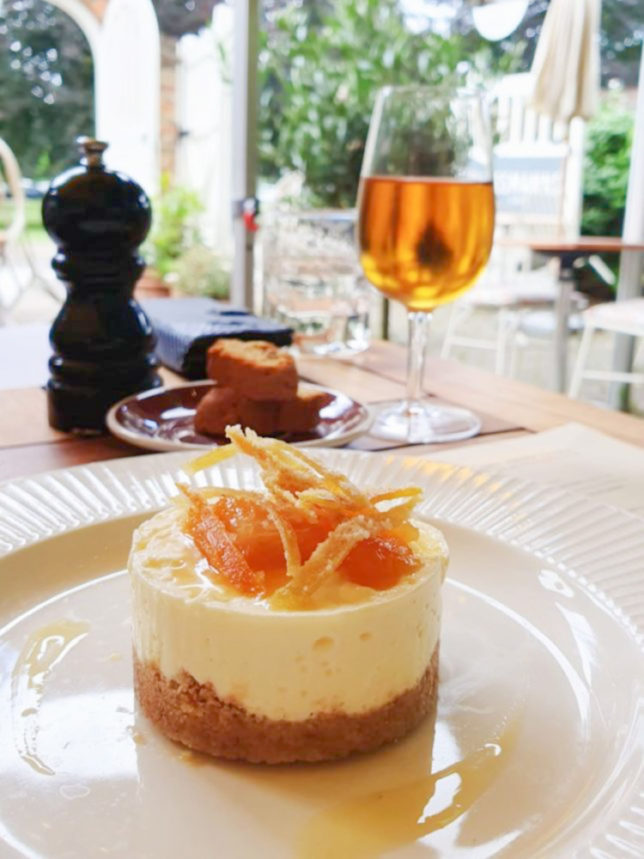 There are also some great non-alcoholic choices from Luscombe Drinks – a perennial SLOAN! favourite. I challenge you to resist their Wild Elderflower Bubbly which paired so well with my dining companion's dessert. The Eton Mess with English Strawberries & Meringue from the Specials list is homemade and lives up to its name! Delightfully fresh and creamy with a contrasting crunch from the meringue that then melts away on the palate. Very satisfying and the quintessential Summer dessert.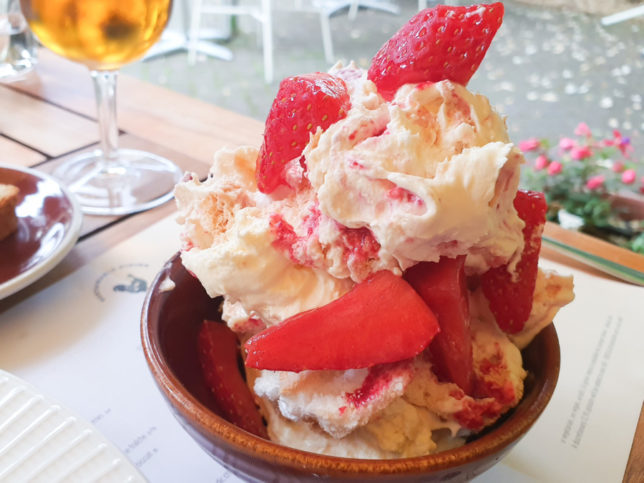 Lussmanns is a founding member of the Sustainable Restaurant Association, winner of the Food Made Good Awards 2018 'Source Fish Responsibly' and now the only restaurant group currently in the UK to be completely MSC-friendly. Lussmanns also ranks as a 3 Star restaurant, the highest score possible – audited and accredited by the Sustainable Restaurant Association in 2019.
Lussmanns was awarded the prestigious Menu of the Year 2020 award at the UK's Marine Stewardship Council (MSC) annual Sustainable Seafood Forum and Awards. The award recognises restaurant menus that have created new and exciting sustainable seafood offerings to UK diners while helping to advance consumer awareness about the MSC. Lussmanns also won this award in 2019.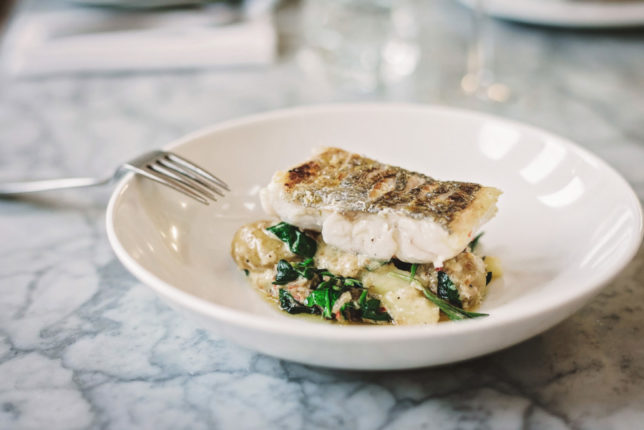 One of the latest sustainability projects that Lussmanns is working on is helping scientists at Rothamsted Research in Harpenden with important research into the production of bioplastics. Lussmanns has been supplying organic food waste for this study, which looks at how bioplastic is obtained from insects growing in organic waste.
Two of Lussmanns restaurants featured recently in OpenTable's top 10 restaurants in Hertfordshire overall – as rated by customers – 3 of the Lussmanns restaurants feature in the top 10 restaurants in Hertfordshire for Value and for Service.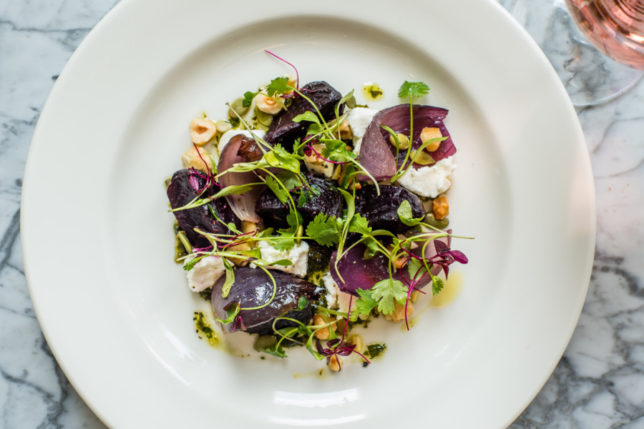 One of the major shareholders in Lussmanns is Luke Johnson, former Pizza Express chairman and chairman of private equity house Risk Capital Partners which has a portfolio of hospitality businesses.
Lussmanns Sustainable Fish and Grill
20a Leyton Road, Harpenden, Herts, AL5 2HU
01582 297444
www.lussmanns.com
@lussmanns