Mamounia Lounge, the Middle Eastern restaurant and cocktail bar in the heart of Knightsbridge, is giving the traditional afternoon tea an Arabic makeover with the launch of its Lebanese and Moroccan Afternoon Tea menu.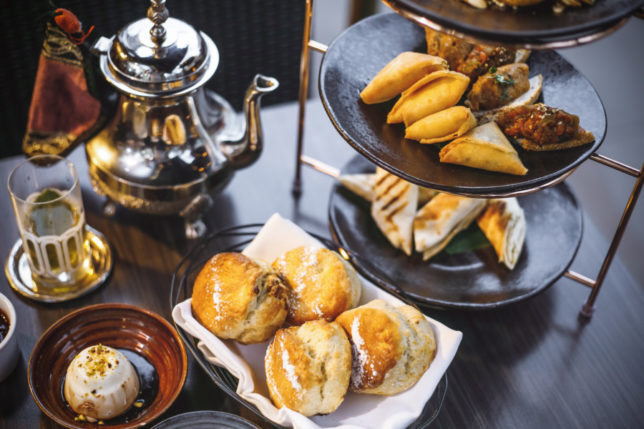 Created by Head Chef Thamer Darwish, the afternoon tea pays homage to the ingredients and flavour combinations used in authentic Arabic cooking, featuring a selection of mini wraps, savoury and sweet hand-made pastries and authentic Moroccan mint tea served in a choice of sweetness – very sweet, slightly sweet or unsweetened.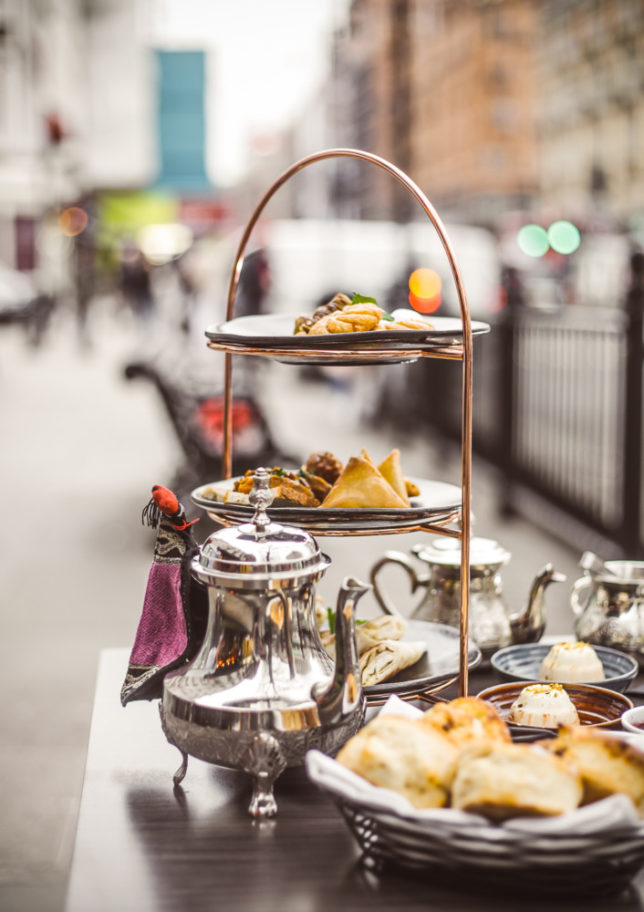 The halal afternoon tea menu starts with an array of savoury delights such as Halloumi and Basil Mini Wrap and Farruj Meshwi Mini Wrap with Pickles and Onion Confit. Farruj Meshwi is baby chicken marinated with paprika, coriander, lemon and olive oil.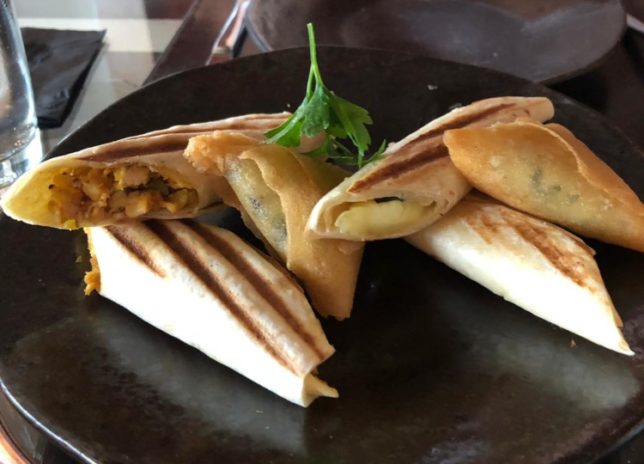 For cheese lovers, Cheese Briouat is baked filo pastry parcels filled with a mixture of potato, mint and five different cheeses: goats cheese, cheddar, mozzarella, feta and parmesan.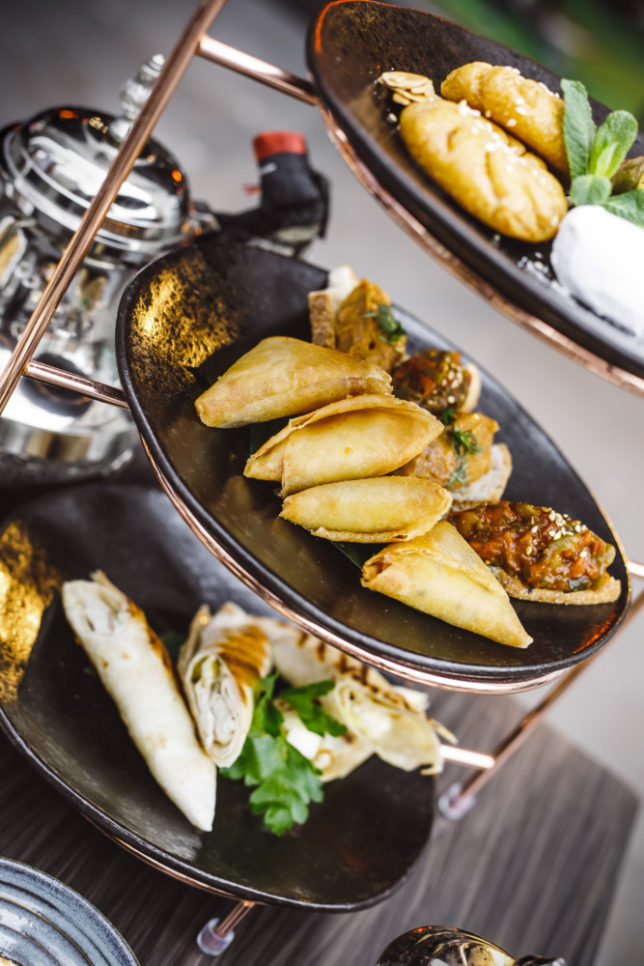 Two varieties of Moroccan-inspired bruschetta come topped with either Zaalouk or Mechouia. Zaalouk is a smoked aubergine paste with diced tomato, garlic, olive oil and Moroccan spices – supposedly velvety, on our visit we found it slightly slimy. The Mechouia was much better – a Moroccan taste sensation of slow roasted mixed peppers dressed with Moroccan vinegar and olive.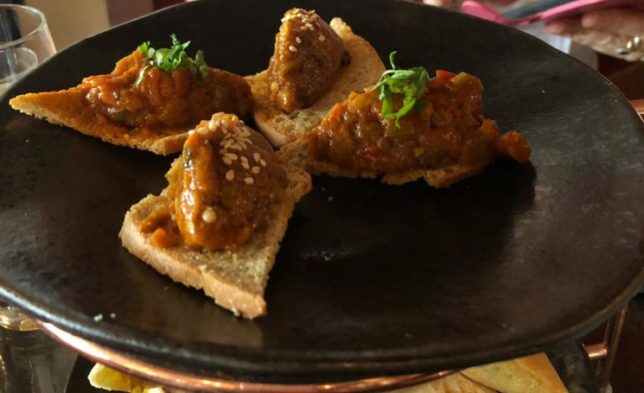 To round off the afternoon tea, sweet treats include delicious slightly spiced Date Scones served with clotted cream and two jams (prickly pear and strawberry chilli).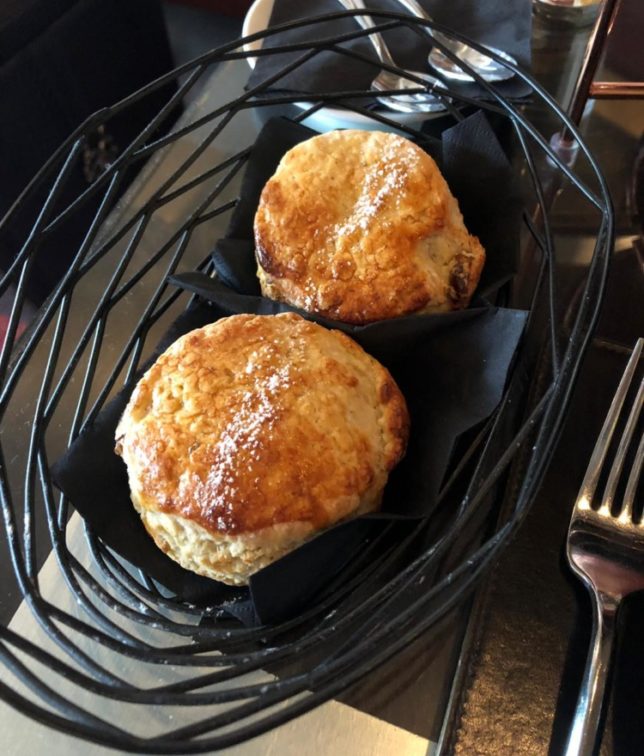 Other sweet offerings include a selection of traditional Moroccan pastries called maghrebine and the more familiar baklava filled with walnuts and pistachios. Both pastries were lovely but very sweet as one would expect.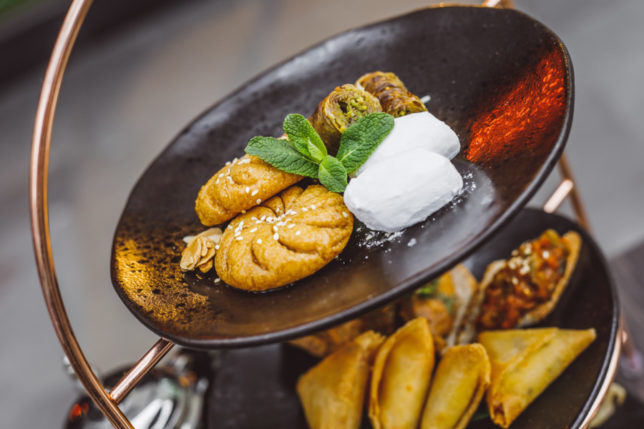 Last but by no means least is the authentic Arabic milk pudding of Mahalabia flavoured with rose water, coconut and vanilla served with caramelised pistachios and date molasses.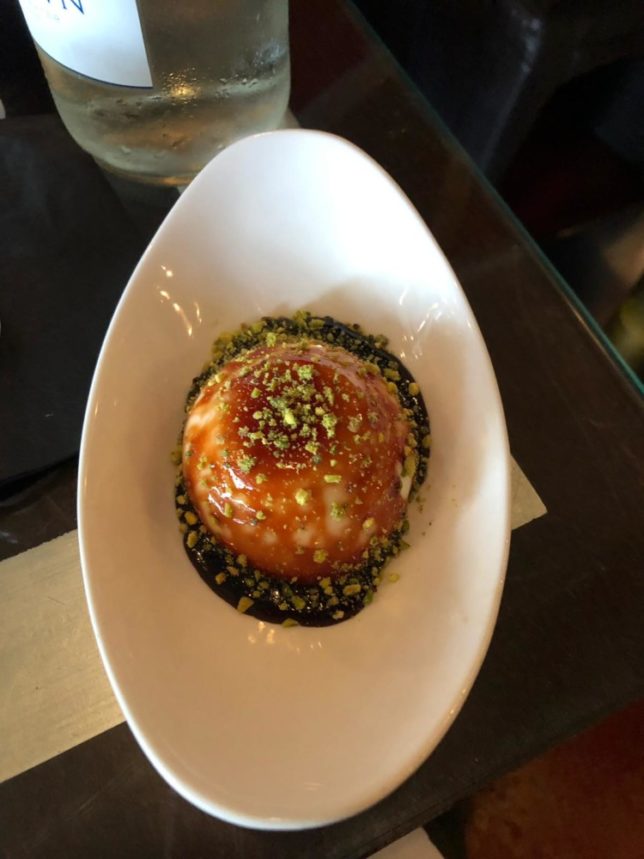 With excellent service from the Front of House team, the Lebanese and Moroccan Afternoon Tea at Mamounia Lounge is the perfect choice for those with a sweet tooth looking for an alternative afternoon tea. It's an interesting concept but for us, it doesn't quite beat the quintessential English afternoon tea we know and love.
The Mamounia Afternoon Tea is served every day between 11.30am and 4pm and costs £20 per person or £29 including a glass of Champagne.
Mamounia Lounge
136 Brompton Road, London SW3 1HY
020 7581 7777
mamounialounge.com
@MamouniaLounge