Four-star deluxe St. Ermin's Hotel in London's St James's Park is a member of the Marriott International's Autograph Collection. With an intriguing and glamorous past closely associated with the history of espionage through WWII and the Cold War, the hotel has eclectic styling, gorgeous rooms and suites, the enigmatic Caxton Bar and Terrace plus award-winning signature restaurant, Caxton Grill.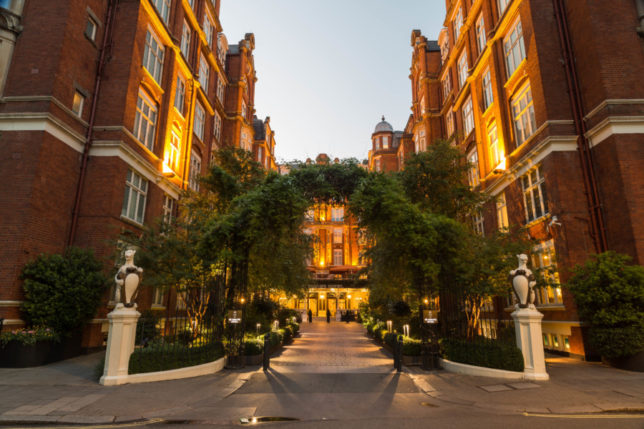 Following a £30 million renovation project, the hotel has been transformed with the overall result of a distinctly individual, contemporary and welcoming London hotel. With room rates starting at just £209, it is also a deluxe hotel that is accessible for all to experience. The welcome has even extended to bees with the opening of London's only 'bee & bee' hotel alongside the hotel's resident Buckfast bee hives on the third floor wildflower terrace.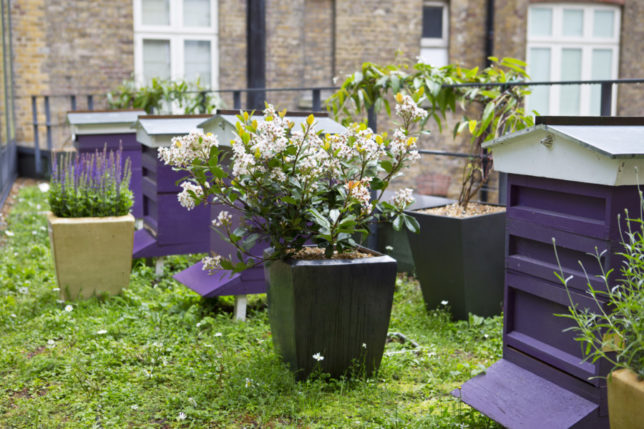 Just a five-minute walk across St James's Park to Buckingham Palace and Piccadilly the hotel is ideally placed for stylish city sightseeing or business meetings in the resurgent corporate Westminster and Victoria areas.  What's more, with the hotel's links to the establishment's secret London, it's a stone's throw from Whitehall, Big Ben, Parliament Square, The Cabinet War Rooms, New Scotland Yard and just a hop from the water taxis on the river and the South Bank.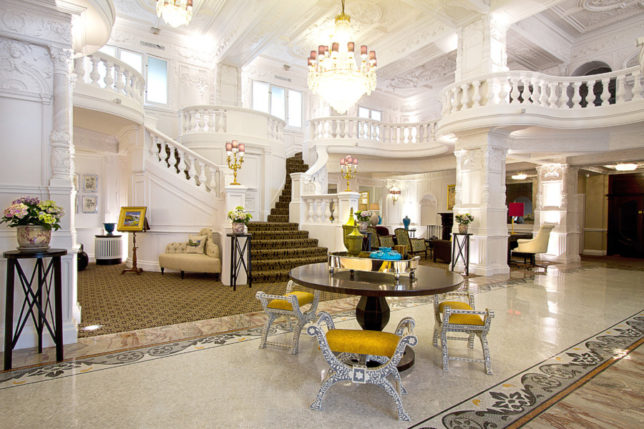 A captivating and colourful history sets this property apart from others in the capital.  During the 1930s the hotel and the next building were used by officers of the Secret Intelligence Service (SIS or MI6) located close by.  The likes of Ian Fleming, Kim Philby, Guy Burgess, Laurence Grand, H. Montgomery Hyde and Eric Maschwitz were all known to have worked from the building and throughout the Second World War, it operated as a convenient annex by SIS surrounded by other secret organizations.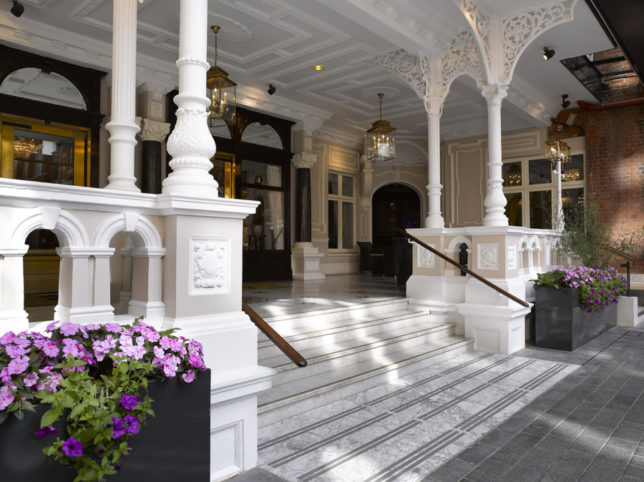 In addition, the hotel's Caxton Bar was used regularly by SIS, MI5 and Naval Intelligence Division case officers to meet their agents.  Eventual defector Guy Burgess frequently met his Russian counterpart in the bar to hand over top-secret government files. In 1940, Churchill, asked a group of individuals that were later to become the SOE, to "set Europe ablaze" and they initially housed themselves over an entire floor of the hotel.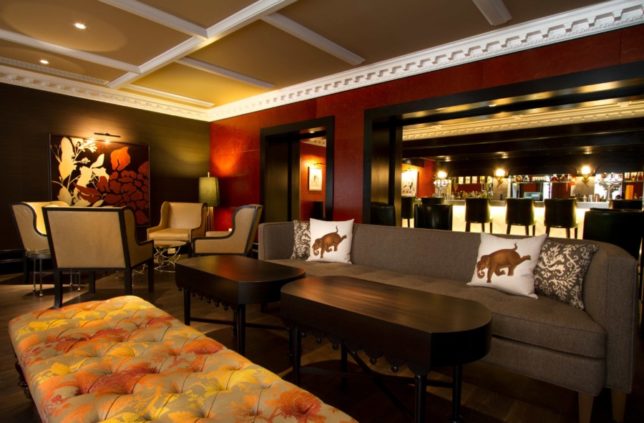 The hotel's 331 spacious rooms including 41 suites, are all individual in their shape, size and structure but all draw upon worldwide, textural influences to convey a real sense of relaxation, calm and home.  Two-poster beds, crisp bed linens, sumptuous soft furnishings, vibrant colours, The White Company amenities and large windows all add to the sense of place.  Junior Suites combine the latest in technology with fabulously innovative pieces; Louis Vuitton style furniture, leather-wrapped wardrobes, mother of pearl inlays, chocolate marble, large walk-in showers and claw-foot baths. Suites start from £459.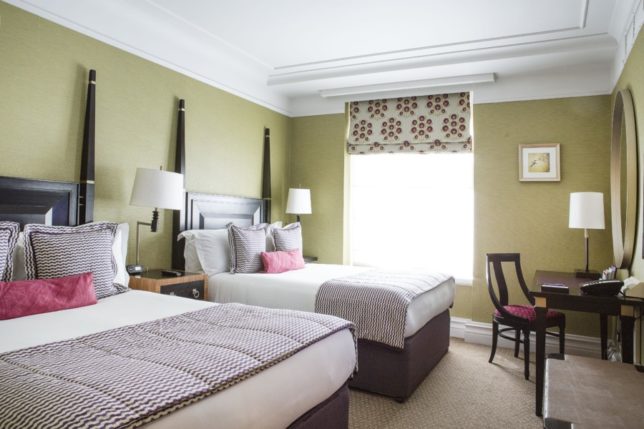 In addition, the hotel has created 18 Family Rooms – featuring two Queen–sized beds, two bathrooms and an additional sofa bed to ensure maximum flexibility for all. Children checking in will also receive their own intriguing St. Ermin's Secret Agent Package with a 'Top Secret' briefing to test their own observational and sleuthing skills. Children can also enjoy a complimentary story book set in the hotel itself as a special introduction to the highlights of St Ermin's for the little ones.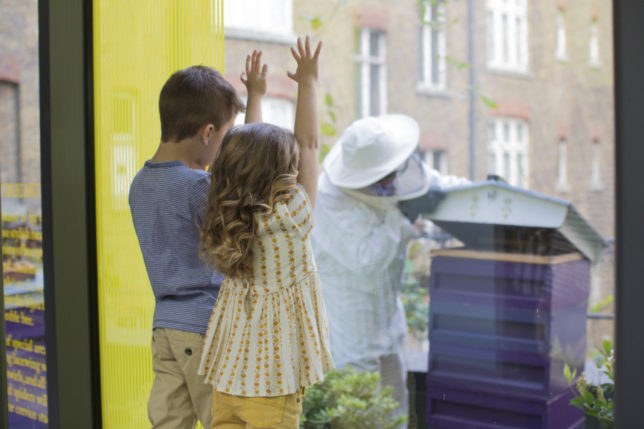 Cocktails and informal meals are available in the Caxton Bar – an original haunt of Cambridge Five spies, Guy Burgess and Donald Maclean. Distinctive light meals and snacks plus flights of wines, champagnes and whiskies are a Caxton speciality. The Caxton Bar's signature cocktail is the Bowler Hat – Sipsmith gin, honey from the roof and lemon juice.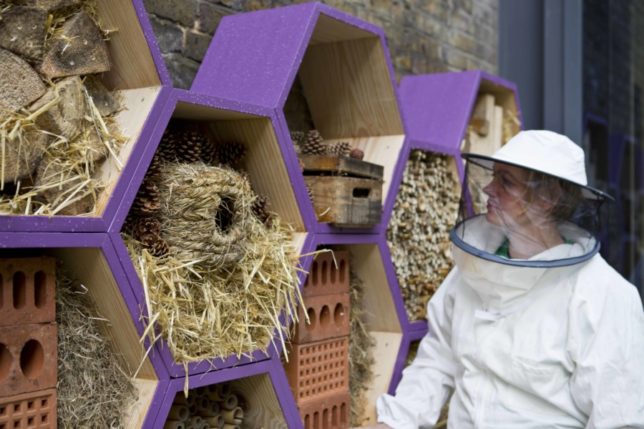 A quintessentially British tradition, afternoon tea is a speciality at the St. Ermin's Hotel, served every afternoon in the beautiful, elegant first floor mezzanine Tea Lounge. With seasonal menus available year round – including 'Honey Afternoon Tea' in September – Afternoon Tea is always a sparkling and seasonal occasion at the St. Ermin's.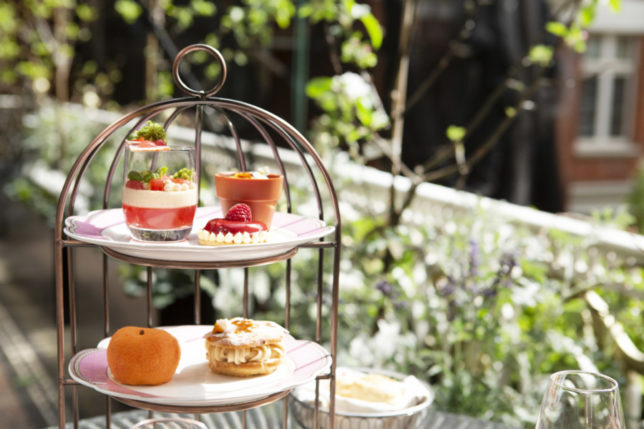 Click here to read our review of dinner at Caxton Grill, St Ermin's award-winning signature restaurant.
St Ermin's Hotel
2 Caxton Street, London SW1H 0QW
+ 44 (0)207 222 7888
www.sterminshotel.co.uk
@sterminshotel