Melissa Hemsley, the best-selling cookbook author, Fairtrade and sustainability champion, has partnered with the UK and Ireland Mushrooms Producers to inspire the nation to cook new and flavourful food that highlights the versatility of mushrooms in recipes.
Melissa shares her top tips with SLOAN! on how to be a savvy home cook and make the most of Nature's bounty this summer… including mushrooms!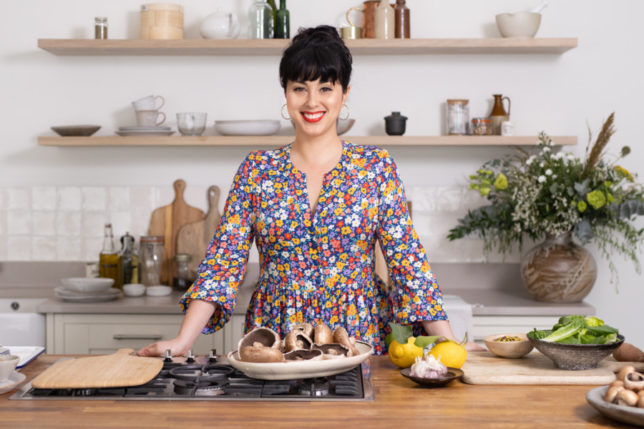 Reducing meat and using alternatives to cut on costs and buy better quality meat
I enjoy using mushrooms as a great substitute to meat and to help good quality meat go further. I like to use the ingredients in comfort food recipes that I love such as cottage pie, Bolognese, and wherever you'd use mince in tacos or lettuce cups and in stuffed peppers and aubergines. I chop the mushrooms finely, fry until golden so they resemble mince. You can also use and chop the mushroom stalks and add to the dish which reduces food waste!
Batch cooking
When you have a bit of extra time on the weekend, try your hand at batch cooking. Cook once, eat twice, sometimes more! When you batch cook, you can tailor this depending on how much you like to eat and your freezer or fridge space. I often batch cook some curry pastes or simple soups, where you can change up toppings and you can eat throughout the week. Or simply make a double batch of your favourite dressing or drizzle to last you all week.
Seasonality
I like to be in touch with nature as much as possible (not easy with our busy indoor lives) and eat with the seasons. I'd recommend getting to know what produce is in season and shop accordingly. Ingredients like mushrooms are available all year round. I often look out for UK and Irish producers to ensure I am using the best of British produce.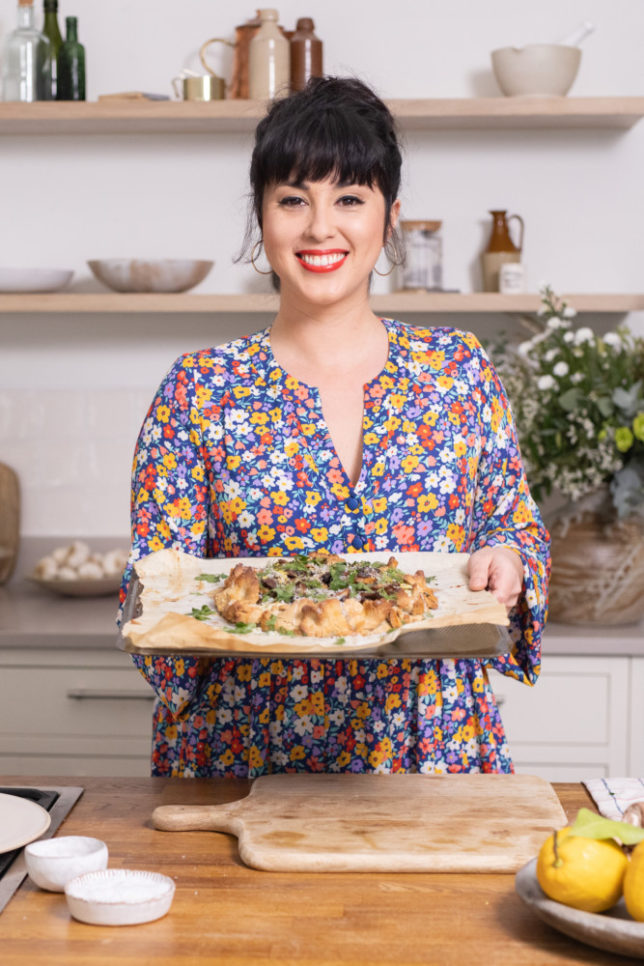 Store cupboard essentials
In your weekly shop, make sure you buy products such as mushrooms, eggs, rocket, garlic, butter, citrus (lemon and limes), ginger, carrots and a mixture of fresh herbs. These can be incorporated into a variety of different recipes.
Make the most of herbs
Treat yourself to a new set of herb pots and if you look after them, you'll be able to use the herbs all year long. Make sure you experiment with where your herbs should be placed in the house, to make sure they are getting enough sunlight.
Planning is key
Planning your meals can be great fun rather than a chore It helps you save money, reduces food waste and gives your family something nice to look forward to each week. Make sure you leave a day on the weekend to get a nice takeaway or support your local restaurant.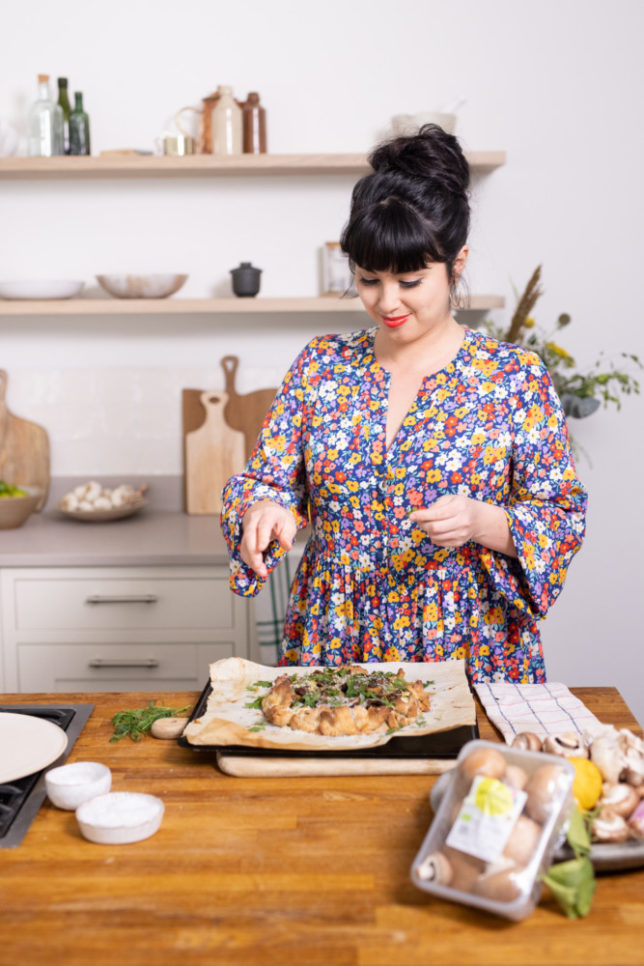 Be creative with ingredients
Recently, there is much more excitement around plant-based cooking. Try and experiment with different vegetables and use spices to really enhance your produce. Try out some new cooking techniques so you don't get bored. For example, frying, roasting and boiling – food can taste completely different depending on how the ingredient is cooked.
How to make the most of your meals
Every time you cook, keep a bowl next to you and add any leftover ingredients that can be added to a soup, smoothie or stock to reduce your food waste. This technique is visual, and you can see what ingredients you can challenge yourself to cook with.
Roasted vegetables
Make sure you always have a tray of roasted vegetables nearby, you can use them for soups, salads or a frittata. Roasting is also a great way to concentrate flavour and a good way of making use of a flopping carrot or celery stick.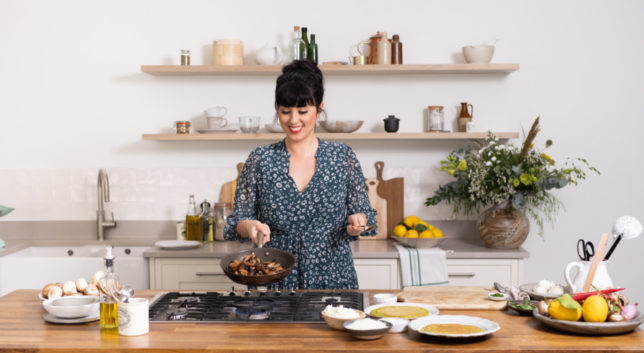 Share
Sharing feels good, there are so many chances to cook and share in our neighbourhoods or our communities – if you find the idea of lots of home cooking overwhelming because you're so busy, I hear you! How about teaming up with a work friend or a buddy and taking it in turns to try something new each week. Maybe one of you is in charge of breakfast – give my 'fruit bowl bake' a go which is like a banana bake plus grated apples and whatever else you've got in your fruit bowl, and perhaps the other person takes on lunch to share with you. – something easy and transportable for work like a mushroom and roast veg frittata or a big hearty salad that you can make the night before.
For inspiration on how to use tasty mushrooms in an array of meals, head to @madewithmushrooms on Instagram to see the latest creations.
Check out Melissa's exclusive Q&A in SLOAN! Magazine this July where she discusses her top recipes for Spring, tips on how to incorporate more vitamins into your dishes, how to eat a healthy diet, and the benefits of eating local produce and minimising food waste.