Carmelo Guastella is Men's Grooming Director at Gielly Green, Four Seasons Ten Trinity Square & Marylebone. He is known for his work as an Artistic Barber, Men's Grooming Expert and Image Consultant. Here are his top tips and advice on men's grooming from hairstyles to skincare and more.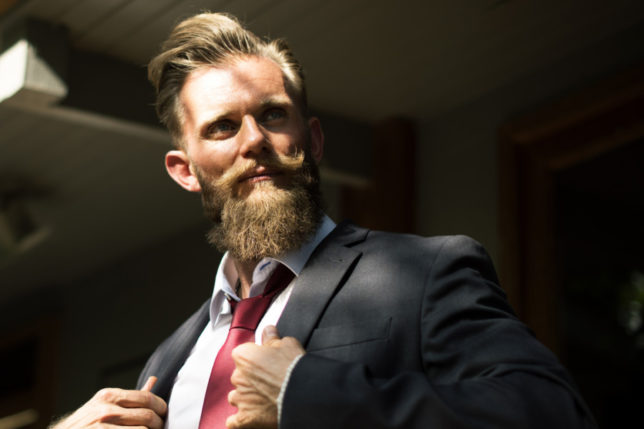 First impressions are so crucial in today's society. Whether you have a beard or a stubble, short back and sides or a floppy fringe, healthy and stylish looking hair is essential. Here are the things you need to look out for and some basic tips coming from years of experience in making men look younger and stylish.
Invest in your haircut
Evidence suggests that most men are creatures of habits and tend to repeat the same routine for many years. Hair is something you wear every day unlike clothes you can change daily.
I suggest changing hairstyles occasionally, searching for the hair stylist or barber that can understand your head shape, hair type, age, profession, trends and various other factors.
Attention to detail for me is so important, also delivering a haircut that will last and look good till the next haircut. The professional needs to have the ability to view your hairstyle at 360 degrees and be able to advise on products that will help maintain and style your hair.
If you have fine hair
While fine hair can be notoriously difficult to deal with, the right 'do can quickly make flat and thin strands appear thicker and fuller. So, no matter if your hair is naturally fine or if it's beginning to thin out, all it takes is the right cut and style to give your locks a new lease on life.
The best ways to make thin hair appear thick is to cut it short. A short cut helps to disguise sparse strands whereas longer locks tend to make fine hair look even thinner,
As facial hair pulls attention away from the hair on your head, a beard is a fantastic way to create a balanced look.
In addition to the right haircut, certain products can make hair look thicker such as using thickening shampoo like Christopher Robin Thickening Paste Shampoo followed by a touch of Fudge Xpander Whip Conditioner. For extra boost after towel drying your hair spray some Redken Fashion Waves 07.
If your hair is dry
One mistake men make with dry hair is to use shampoo, and skip the conditioner, which will make hair be even more brittle. Some even use their body wash in place of a shampoo which is a big no-no! Especially when it may contain harsh lathering ingredients that will strip away all your hair's natural oils. I suggest reducing the amount of shampoo used following up with a high performing conditioner like Gielly Green Classic Conditioner. Afterwards, towel dry and apply Joico Moisture Recovery Leave in Moisturiser.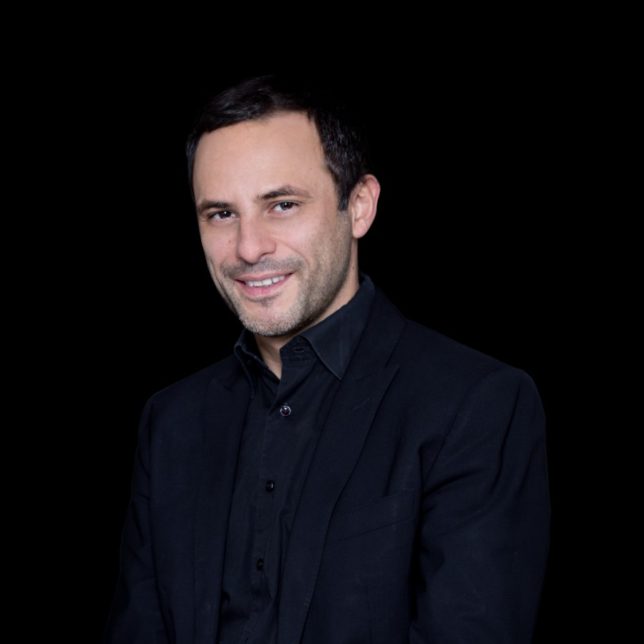 Beard care & stubble style
All beards are different, face shape, hair density, trends etc. I recommend seeing a professional to learn what best shape suits your face as there could be many and not one type of beard design that suits. Me writing here how to look after your beard is the same as saying how to cut your own hair at home.
Saying this, I personally prefer more natural looks. I'm not into strong defined lines as this makes the beard look artificial. I taper the lines on the cheekbones and under the neck for a natural look.
I like the beard to have a natural feel as the beard helps to enhance facial features. I trim the upper lip hairs that start creeping into the mouth, trim the lower neck hair to avoid chest hair becoming all one with the beard. I suggest using Tom Ford Conditioning beard oil to nourish the beard to leave it soft and smooth. The beard oil comes in three masculine fragrances: Neroli Portofino, Oud Wood and Tobacco Vanille.
Subtle grey hair coverage
We have seen in the last ten years the growth in men using hair colour and just like a haircut, there needs to be a balance. I specialise in subtle grey coverage reducing the grey percentage as opposed to getting a harsh black that not only looks artificial but very severe, especially against ageing skin. It sounds counterintuitive but my philosophy is that when covering greys, people should be able to comment on how well or different you look but not know you've had a freshly done colour job!
And if I saw a client with 100% grey hair I'd encourage him to embrace the grey, especially today where we're seeing so many positive images in the media now with brand campaigns celebrating the natural ageing process; and grey hair is now seen as a hot colour trend not just for people of a "certain age" but millennials too coming into the salon asking for silver to stand out from the crowd.
A final word on skincare
Most men think they have oily skin and don't need to moisturise when in fact it is dry or dehydrated. Contrary to what you may assume, dehydrated skin isn't necessarily 'overly dry' skin. Dehydrated skin can be an oily, combination, or normal skin type that is still lacking water and feels tight.
My advice is to drink plenty of water and make sure you exfoliate with Tom Ford Exfoliating Energy Scrub once or twice a week depending on how sensitive your skin is followed by hydrating your skin with Tom Ford Daily Moisturiser. You can also treat yourself to the Tom Ford Shave Experience or a shave and beard design at Gielly Green.
About the expert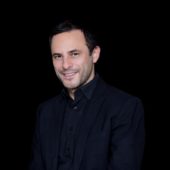 Carmelo Guastella is an Artistic Barber, Men's Grooming Expert and Image Consultant. He is also Men's Grooming Director at Gielly Green, Four Seasons Ten Trinity Square & Marylebone. Carmelo is an established and respected hairstylist and authority of men's luxury grooming. He has collaborated with major companies and brands in the men's luxury grooming industry including The Refinery, Unilever, Phillips, Gillette and Dolce & Gabbana as well as major PR and advertising agencies. His many accolades include the GQ's Grooming Awards 2019 "Barber of the Year", he is also the former International Ambassador for Dove Men + Care Expert Shave Range. Find out more at www.carmeloguastella.com