Celebrating its first year anniversary since its relaunch, The Montagu Kitchen is a modern British all-day dining destination set within Hyatt Regency London – The Churchill in the heart of Marylebone, where guests can come together to eat, drink, socialise, and relax. Inspired by the gardens at Chartwell – the private home of Sir Winston Churchill, in Kent, the team serve seasonal food using local suppliers and fresh British produce, which aims to reconnect diners with nature through simple dishes that bring a little bit of the gardens at Chartwell to the city.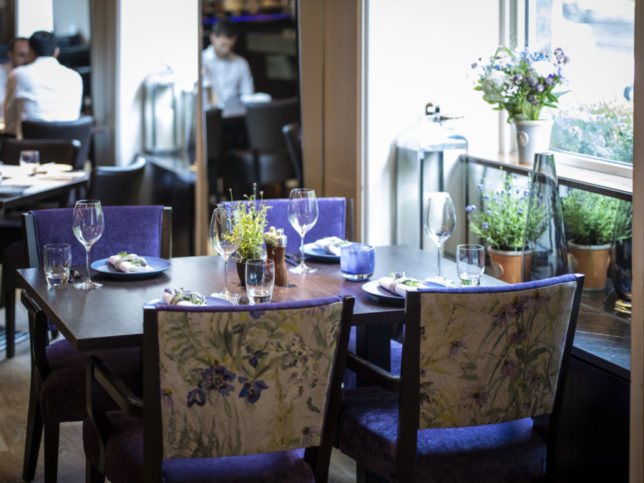 The Montagu Kitchen is conveniently tucked away in upmarket Marylebone yet still moments away from the heart of London's West End. The restaurant offers a British menu featuring locally sourced fare. Amongst the most loved dishes are Dingley Dell pork belly, served with roasted heritage carrots, glazed apples whilst for dessert, a firm favourite is the black tea & apple bar served with cardamom, salted caramel and parsnip.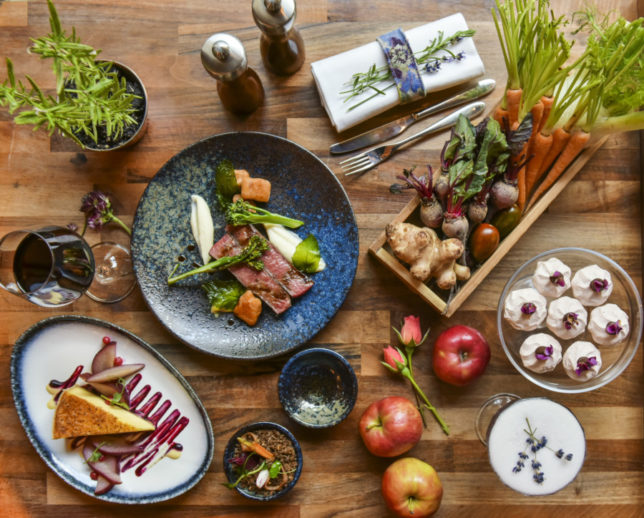 Throughout October, 5-star Hyatt Regency London – The Churchill is putting on a series of gastronomic events to celebrate all things British. In partnership with London Restaurant Festival, as part of World of Hyatt's strategic partnership with the city-wide festival, The Montagu Kitchen has curated a specially crafted festival tasting menu. World of Hyatt is Hyatt Hotel's global loyalty programme that provides members with access to unique experiences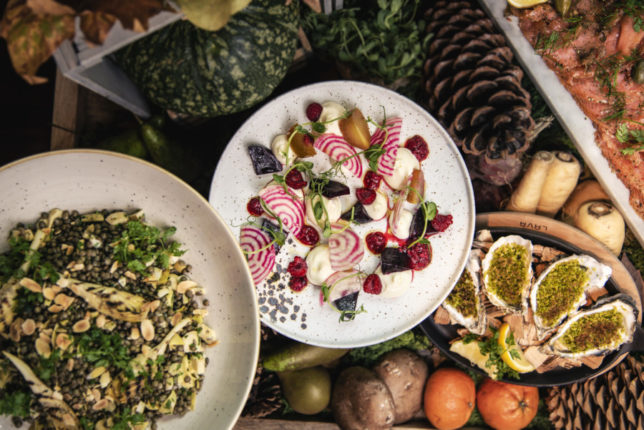 The Festival Set Menu combines a traditional and contemporary selection of seasonal British tastes from the kitchen's most loved dishes. Priced at £30 it features a selection of its new autumn menu including; Kent honey glazed pork belly lollipop, roasted celeriac, pan seared sea bass, braised beef short rib and a cinnamon and cream cheese mousse. Available to book from 9 September here for lunch and dinner throughout October.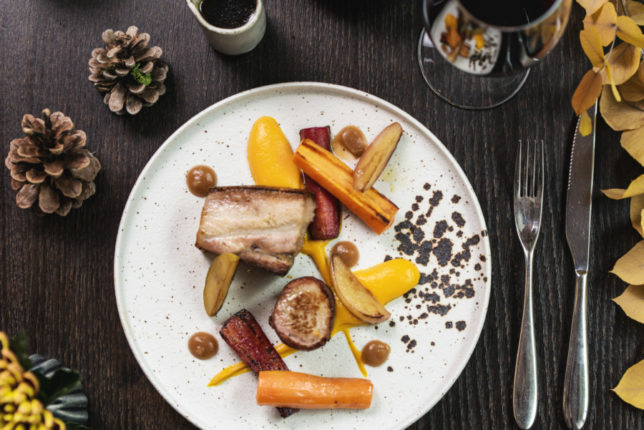 In addition to the festival set menu, the Marylebone based hotel, will also host a one–off tasting menu experience on 23 October, with newly appointed Executive Chef, Jonathan Felix. Moreover, the new 'On the Grapevine' series will offer wine lovers an evening of sampling fine French and British wines and an opportunity to find out about the winemaking process from the producers themselves on the 4, 11 and 18 October, taking place at the hotel's Library Suite.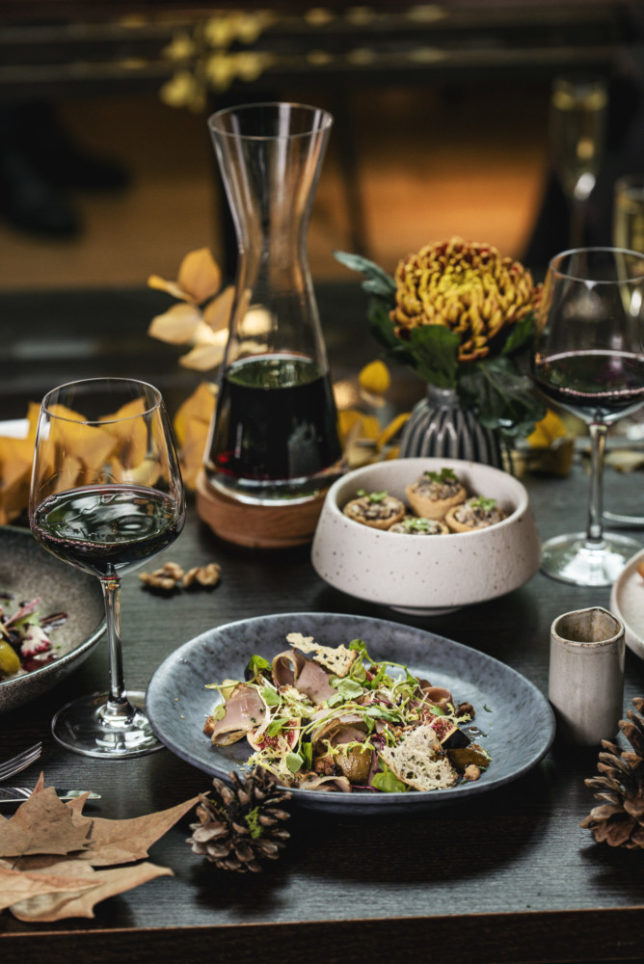 Over the weekend 19 – 20 October, Hyatt Regency London – The Churchill will host the Ultimate Gastronomic Weekend – a truly unforgettable foodie experience. After checking in, guests will be treated to a chef-hosted lunch at The Landau. On Sunday after breakfast at The Montagu Kitchen, guests will take a river cruise along to Battersea Power Station to eat with Francesco Mazzei, Richard Kirkwood and Vivek Singh. With accommodation across the weekend in one of The Churchill's sumptuous guest rooms, guests are sure to enjoy the hotel's comfortable surroundings including the award-winning The Churchill Bar & Terrace and convenient Marylebone location.
Ahead of the London Restaurant Festival gastronomic events, we stopped by The Montagu Kitchen for a spot of lunch. Warm bread with a paprika butter was served for the table as we perused the menu.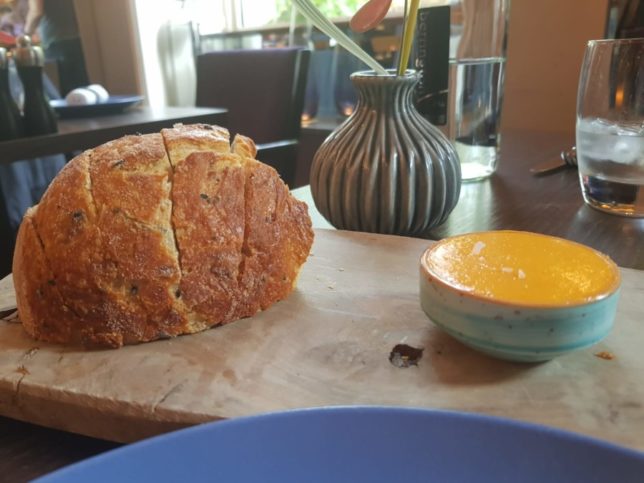 Devon Scallops jumped out at us immediately and they lived up to expectations. Succulent, flavourful paired with a Kent honey roasted butternut squash purée balanced in texture by a quinoa salad made for a perfect combination to excite one's palate. We were also able to sample the cocktail menu and it doesn't disappoint. We tried a classic old fashioned and two cocktails (The Clementine and The Fig) from the signature garden cocktail menu. All cocktails were expertly crafted and the mixologist was on top form.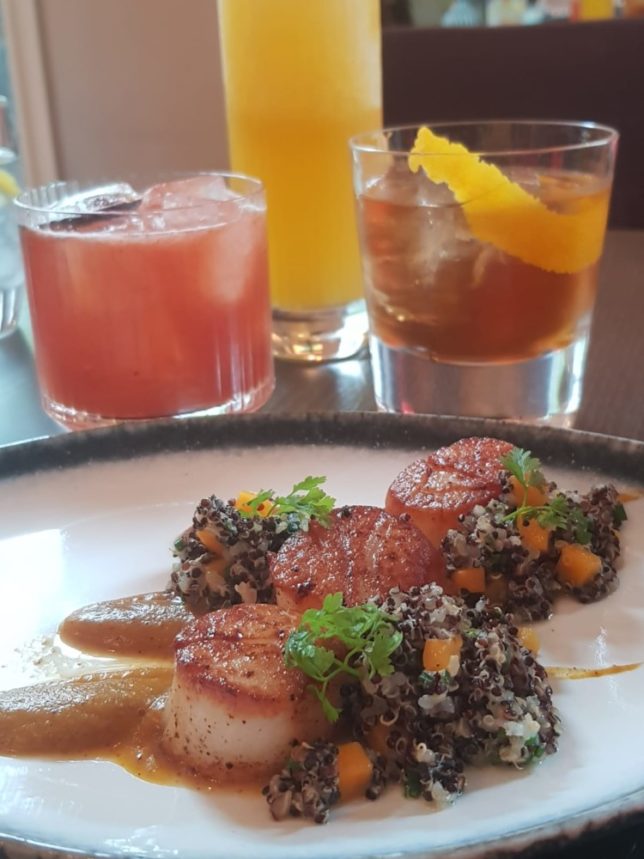 Gressingham Smoked Duck came with figs and pears. Personal preference steered me towards the figs which paired well with a delightful cocktail made from figs, Bacardi and a special magic touch. The slow cooked pears were a good match for this super autumn dish that's still light enough to remind you of summer yet comforting enough that it moves you towards the colder weather.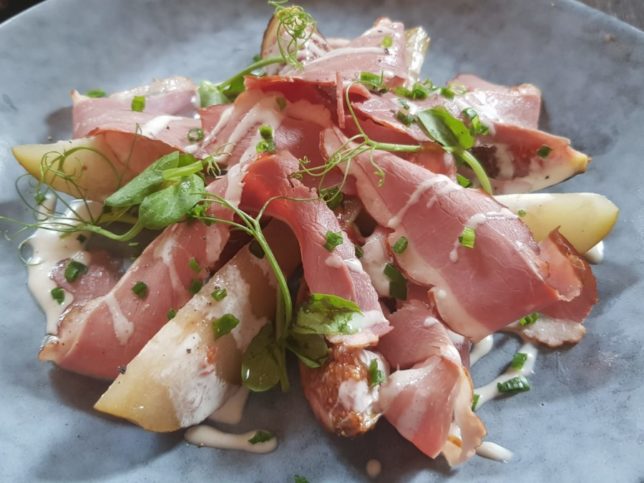 21-Day Dry Aged Rose County Beef Rib Eye came cooked medium rare as requested and the truffle jus combo made the dish for me. Subtle enough to complement the steak whilst still allowing the quality of the meat to come through but flavourful enough to awaken your senses.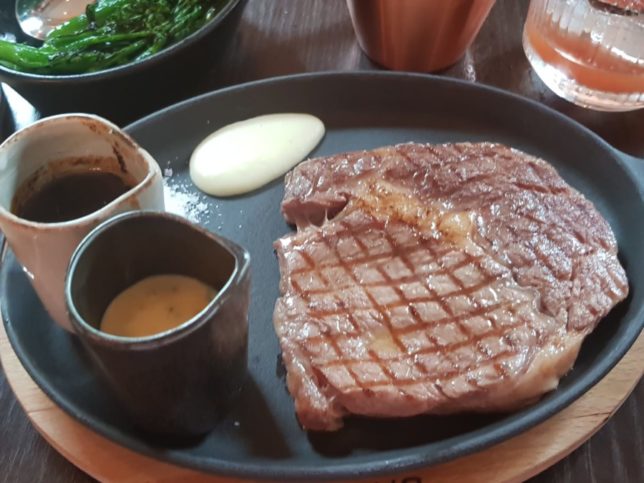 We tried the Sweet Potato Fries and Triple Cooked Chips with our mains. Simple crisp and flavourful.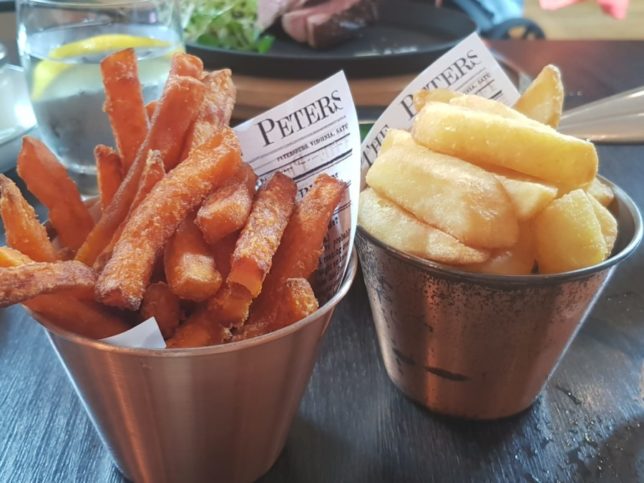 My dining companion chose the Hampshire Lamb Rump served medium. Had a nice crunch in the skin, the meat was again full of natural flavour. Came with a celeriac puree which felt more for decoration than for flavour. Perfect size portion for lunch but would prefer a slightly larger portion if it were the evening.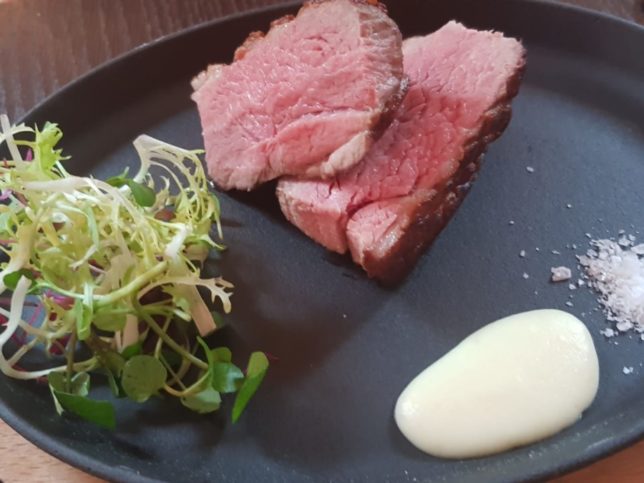 The Tenderstem Broccoli had a slightly smokey flavour and pleasant al dente texture.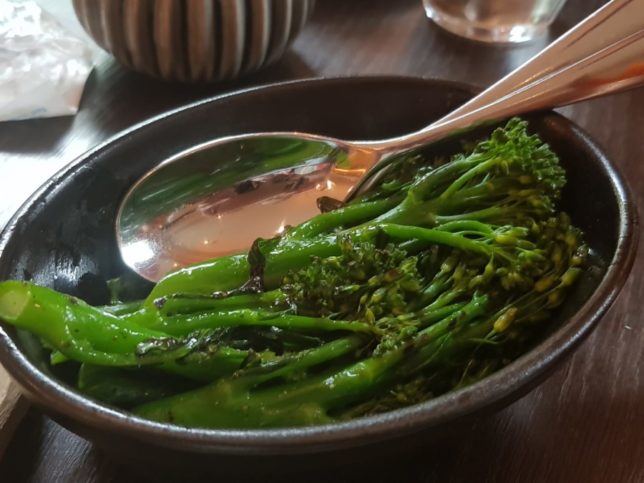 For dessert we went for Montagu's Sticky Date Pudding with vanilla ice-cream and toffee sauce which was truly indulgent.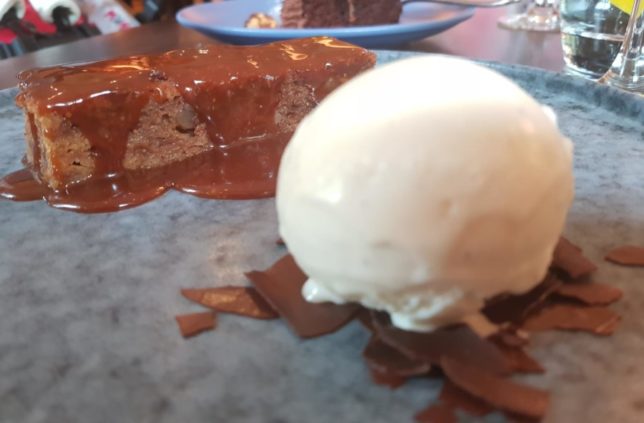 Home baked cake is a thick slice of sheer indulgence but it would be criminal to leave without trying it especially as it is baked fresh every day. Today's offering was a rather naughty but very nice chocolate cake.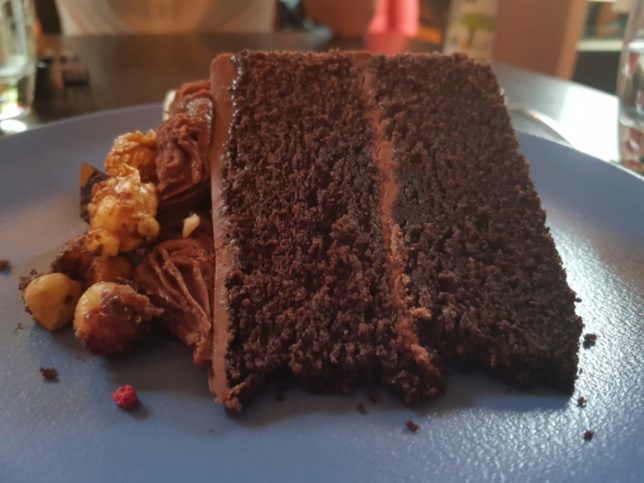 To find out more and to book tickets, please visit www.londonrestaurantfestival.com and find out more and become a member of World of Hyatt, please visit world.hyatt.com
The Montagu Kitchen
Hyatt Regency London – The Churchill
30 Portman Square, London W1H 7BH
+44 (0)20 7299 2037
themontagurestaurant.co.uk
@HyattChurchill