This February, SLOAN! celebrates National Cherry Month 2022 with our curated list of interesting food & drink containing cherries – or in some cases, sakura cherry blossom – as one of their ingredients.
Judy Garland sang that "Life is just a bowl of cherries" and that's certainly true at the start of February each year when we see a whole host of food and drink products related to the juicy red fruit being promoted online and in the shops. Whether you love cherries or have just caught on to the cherry trend for National Cherry Month, here is just a small selection of cherry-flavoured food & drink we found to be deliciously different or in some cases, just plain different!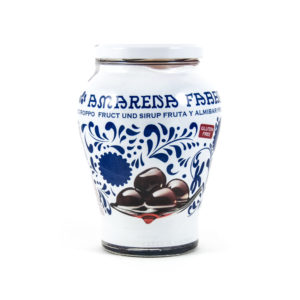 Fabbri Amarena Cherries in Syrup
Fabbri Amarena cherries in syrup are world famous demi-glacé cherries – and with good reason! The Amarena cherries are soft and juicy, with a pleasing sourness that balances the sweet syrup. Pop a few cherries on top of a dark chocolate mousse or gateaux for a decadent dessert. The sour cherries are also brilliant with ice cream, particularly with pistachio or a really good vanilla. Or pair with a thick vanilla or Greek-style yoghurt for an indulgent breakfast.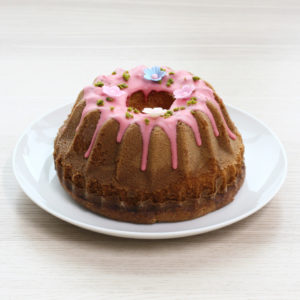 Sakura Cherry Blossom Bundt Cake
Serve the essence of Japanese springtime in sublimely, indulgent style with Japan Centre Bakery's exquisite, golden-baked sakura cherry blossom Bundt cake. Made from a beautifully dense batter to form a rich, brown crust, this marbled cake melds the sweet tang of sakura with its creamy sponge into a vibrant, decorative bake. Finished with a sweet glaze of sakura icing, sugar flower decorations and crushed pistachio nuts, this beautifully presented bake is an uplifting teatime treat and wonderful to share with both friends and family.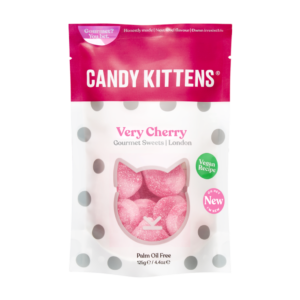 Candy Kittens Very Cherry
Unleash your fierce side with the fruity explosion of Very Cherry vegan sweets. Developed by the Candy Kittens team in London, they blend big flavours with honest ingredients to bring you sweets that taste as great as they look. No compromises. These Very Cherry sweets are made with fruit juice, natural colours & flavours, produced with a vegan recipe.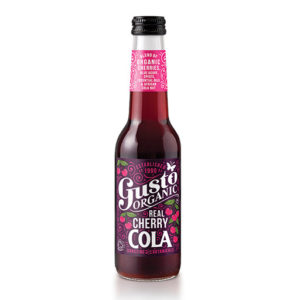 Gusto Organic Real Cherry Cola
Gusto Organic Real Cherry Cola, a wonderfully sharp, sweet blast of organic cherry juice, made with real cherries, perfectly balanced with organic and Fairtrade Madagascan vanilla. In place of E338 it brings its distinct bite with organic lemon juice. Sweetened with organic blue agave from Jalisco in Mexico – a warm, sweet nectar that brings a unique flavour, cutting down on calories. To this blend of fruit, spices, and organic essential oils, cola nut is added from the rainforests of Africa. No synthetic caffeine, just cola nut to bring those memories flooding back, and a gentle lift to an organic cherry cola like no other - an indulgent and tantalising beauty to consume.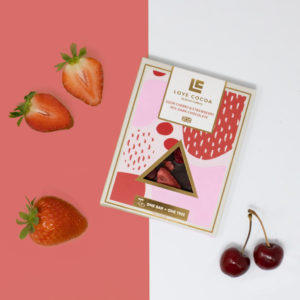 Sour Cherry & Strawberry 70% Dark Chocolate Bar
This Sour Cherry & Strawberry 70% Dark Chocolate Bar from Love Cocoa is a classic British flavour combination with a decadently dark twist. Made from Peruvian dark chocolate bursting with sweet British strawberries and sour cherries.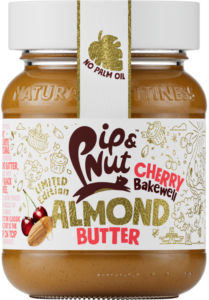 Cherry Bakewell Almond Butter
Inspired by the classic Cherry Bakewell Tart, Pip & Nut's Cherry Bakewell Almond Butter is a perfect combination of roasted Californian Almonds with chewy dried black cherries and crunchy chopped almonds. Naturally sweet and free from palm oil, it's a delicious twist on a classic treat.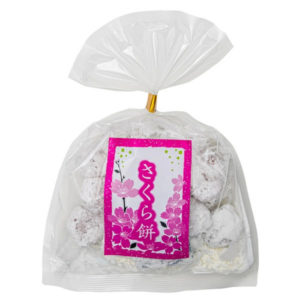 Seiki Sakura Cherry Blossom Mochi Rice Cakes
These sakura cherry blossom mochi rice cakes hit the sweet spot. In a decent sized bag that's perfect for sharing, these supple mochi are coated generously in a sugary kinako flour coating that soothes the delicate cherry blossom aroma that has been powdered and mixed into the mochi paste. This allows the flavour and fragrance to expand in your mouth, alongside the rich anko red bean filling for a genuinely immersive Japanese taste. Maintaining a practice that balances modern environmental concern with the dedication to authentic and nostalgic flavours through traditionally-inspired methods, Seiki brings you these delightful cherry blossom mochi to relax both body and soul.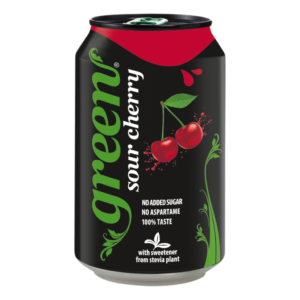 Green Sour Cherry
With an unmatched Sour Cherry flavour and only 17 calories per 330ml can, this delicious, refreshing beverage can be enjoyed without having to compromise on a healthy lifestyle. Starting in 2012, the company worked tirelessly with its developers and dedicated nutrition experts, and through painstaking recipe refinement (and literally thousands of attempts) they have removed the chemicals found widely in most low calorie soft drinks. One by one. And each time, with the strict rule of 'No sacrifice on Taste!'.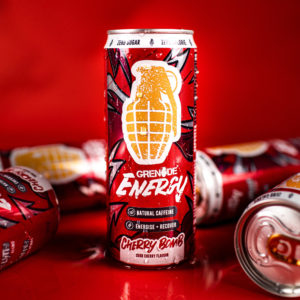 Grenade Energy Cherry Bomb
Grenade Energy Cherry Bomb drops an explosion of flavour that delivers a refreshing punch of sweet and sour cherry. Powered by natural caffeine that's derived from coffee beans, Grenade Energy is free from preservatives and artificial colours, and packs the same punch as two espressos. Each zero sugar, zero calorie can of Grenade Energy also contains plant-based BCAAs, studied for their role in muscle recovery, plus electrolytes and B vitamins to fuel people through the day.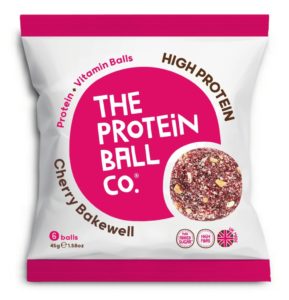 Cherry Bakewell protein balls
Inspired by the traditional Cherry Bakewell tart, The Protein Ball Co. has created its own delicious version using sour cherries, handfuls of raw pitted dates for sweetness, smooth, roasted almond butter, before folding it all in with egg white protein to create something truly rich, fruity and wholesome. This delightful twist on the classic provides 10g of high protein, is high in fibre with no added sugar and added Vitamin B12, Vitamin C and Vitamin D3.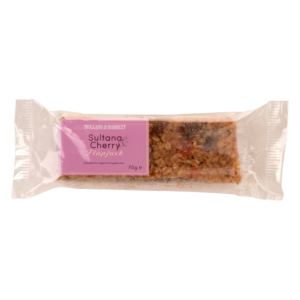 Cherry & Sultana Flapjack
Holland & Barrett's Cherry & Sultana Flapjack is a generous 70g bar of oaty goodness flavoured with juicy sultanas & dried cherries. Great for snacking, this Cherry & Sultana Flapjack will keep hunger at bay with a slow release of energy.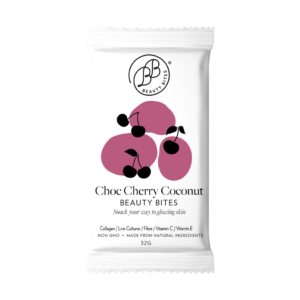 Beauty Bites® Chocolate Cherry Coconut Flavour
Snack your way to glowing skin without the guilt thanks to Krumbled Foods Beauty Bites®. Each one contains 3800mg of Hydrolyzed Collagen Peptides and 1 Billion CFU's of Live Friendly Bacteria combined with the vital benefits of added prebiotics & Vitamins C + E. These Beauty Bites® do not contain dried fruit like other collagen bars, as collagen doesn't absorb when combined with sugar. The Collagen Beauty Bites® have been meticulously prepared to provide targeted nutritional and cosmetic benefits in one delicious bite size snack. Beauty Bites® are the perfect grab-and-go solution for glowing skin for the modern-day individual.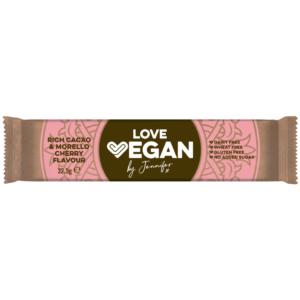 Rich Cacao and Morello Cherry Flavour Bar
This Rich Cacao & Morello Cherry flavour vegan snack bar from Love Vegan by Jennifer is guilt-free treat that's Dairy Free, Wheat Free and Gluten Free with no added sugar. Made from dates, cashews, currants, sunflower seeds and sultanas, we were disappointed that it only contains morello cherry flavouring as opposed to the real goodness of cherries themselves.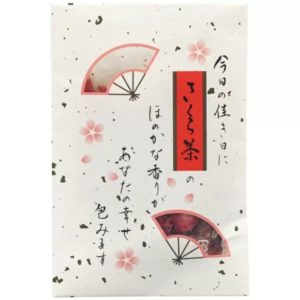 Marui Shokuhin Cherry Blossom Tea
This cherry blossom tea is an acquired taste given that it is made by pickling and drying mid to late spring Japanese cherry blossoms so the vinegar and salt ingredients result in a salty tasting tea that may not suit many Western palates. However, the blossoms do look pretty as they unfurl in a cup of hot water. This tea is traditionally drunk at Japanese weddings and other occasions where new beginnings are to be celebrated.