Park Row is the world's first fully immersive restaurant experience inspired by the Batman story within the DC universe in collaboration with Warner Bros. Park Row is not your typical theme restaurant, in fact, those who are wanting to see Batman will be in for a villanistic surprise. Park Row not only celebrates the super-villains of Gotham City, but it also takes their stories and brings their dark world to your reality without pushing them in your face so don't expect to see any characters in costume and the dress code is more Bruce Wayne than Batman!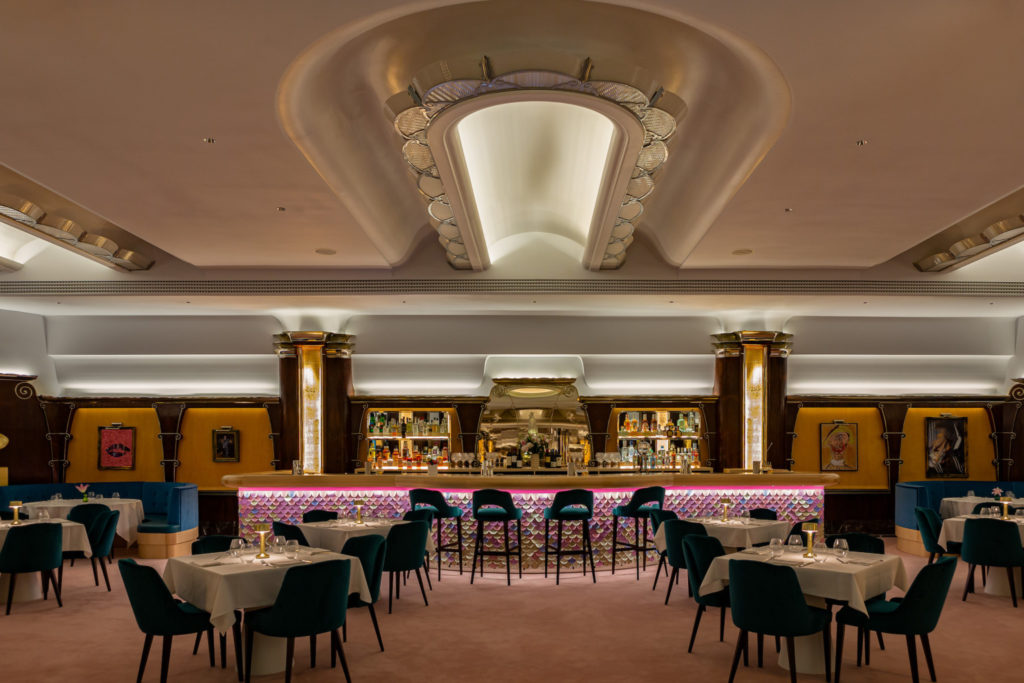 Located in London's theatre district within a stunning Grade II listed Art Deco venue, Park Row is named after the area in Gotham where Bruce Wayne's parents were killed. Commonly known as 'Crime Alley', Park Row was once one of the most affluent neighbourhoods in Gotham City before it became a notorious area for poverty and criminal activity. Park Row restaurant is where you'd expect DC Super-Villains, crooked politicians and greedy businessmen of Gotham City to frequent, despite the efforts of Batman and his allies to rid the city of crime. The vast 18,000 sq ft basement venue features five premium restaurant and bar spaces with a total of 330 covers. Please note you will be seated at one of the three available spaces or presented with options depending on how busy the restaurant is.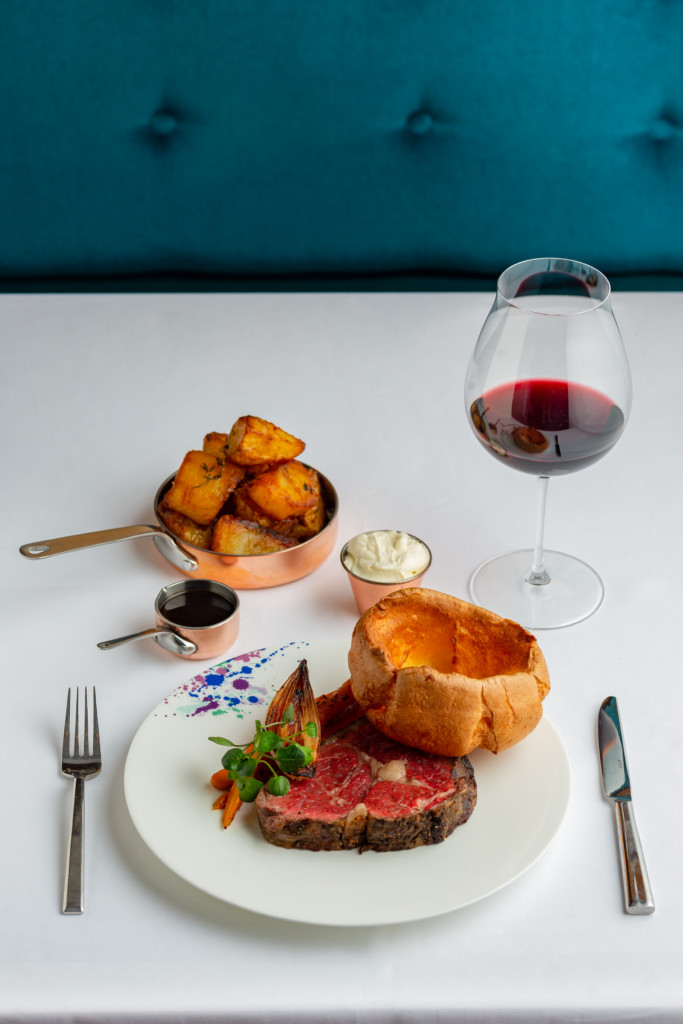 Each of the five spaces has its own signature style and takes guests on a journey from the streets of Soho to the depths of Gotham City's underworld. Every detail has been carefully considered, with subtle nods to the characters and hidden 'easter eggs' for those in the know. The five spaces consist of Pennyworth's (inspired by the Wayne family's loyal butler Alfred), Rogue's Gallery (inspired by Selina Kyle aka Catwoman), Old Gotham City (inspired by Harley Quinn), Iceberg Lounge (inspired by the Penguin and where we were seated for our night at Park Row) and The Monarch Theatre (the crown jewel of Park Row whose transportive restaurant experience is to be reviewed by SLOAN! later this spring).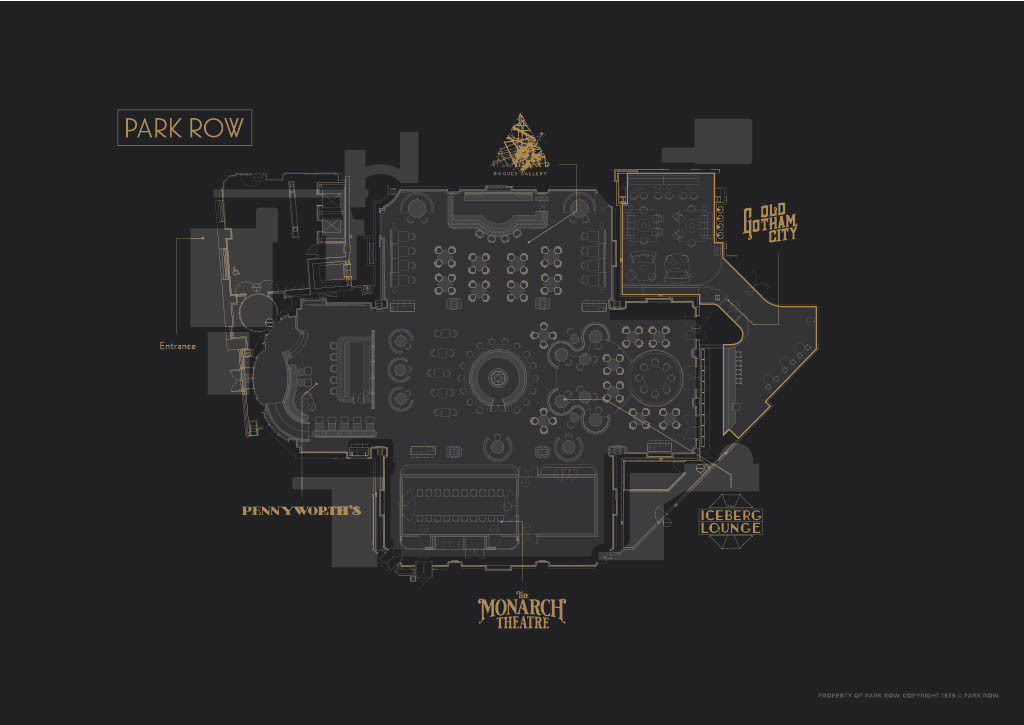 Each restaurant space serves the same A La Carte menu but has a designated bar with a signature drink focus – Pennyworth's; whisky and cognac, Iceberg Lounge; vodka and gin and Rogue's Gallery; tequila, mezcal and pisco.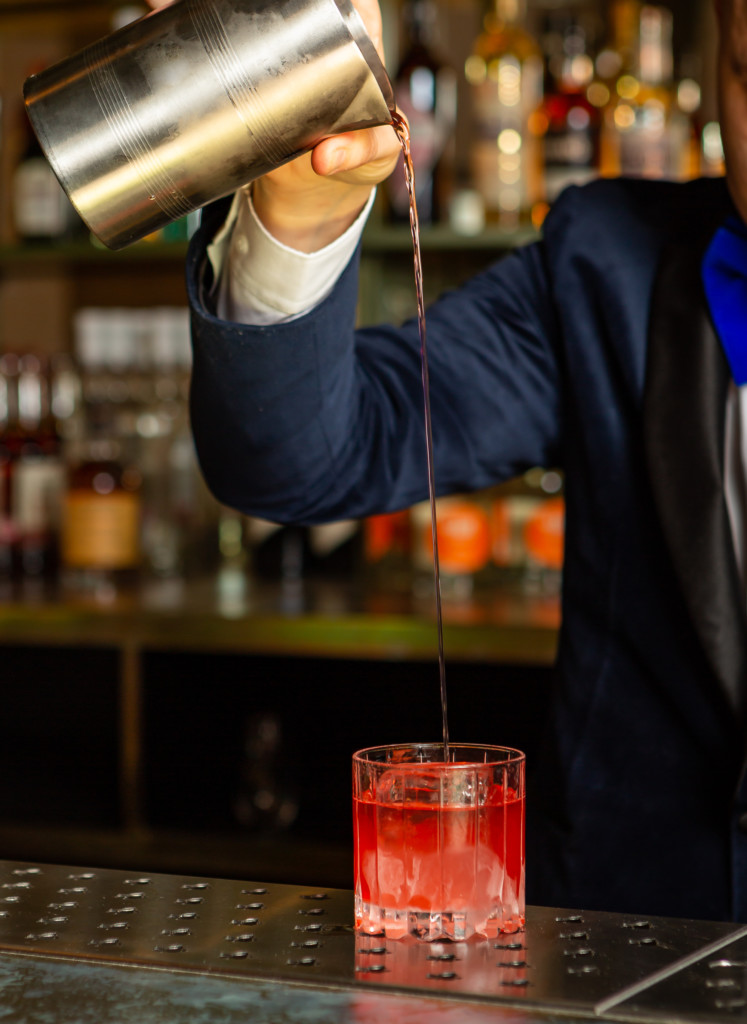 Park Row's menu includes luxurious dishes such as Goosnargh Truffle Glazed Whole Chicken with black truffle pomme purée Madeira jus to share and Aynoe Park Estate Fallow Deer and Dover Sole à la Grenobloise.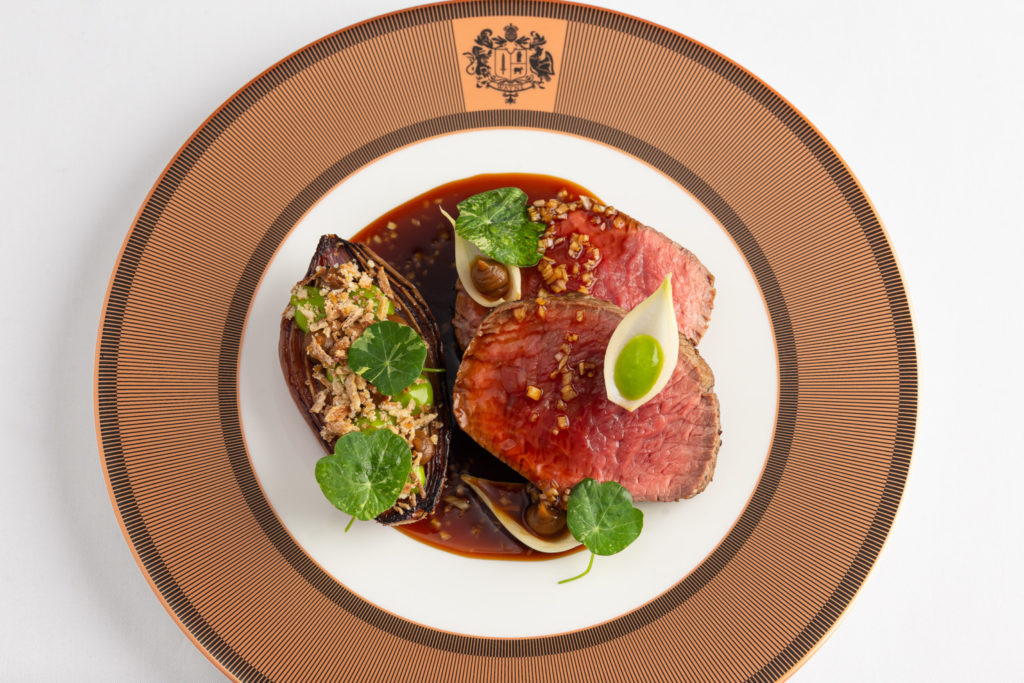 Fans can also indulge in Bruce Wayne's beloved Mulligatawny soup or DC's iconic Big Belly Burger.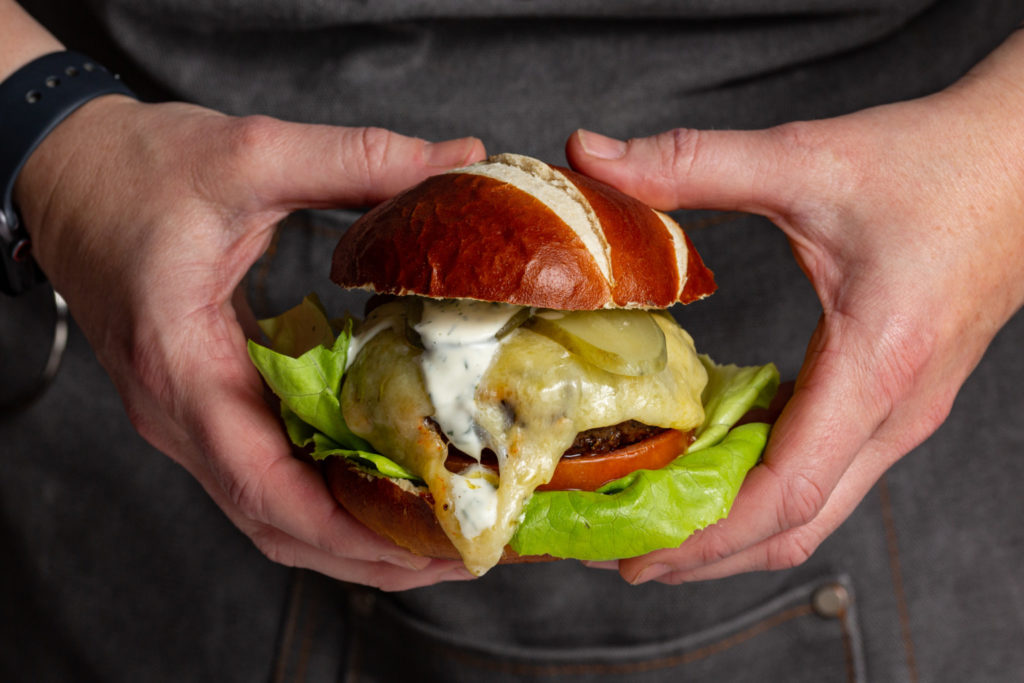 Caviar from Gotham City Harbor, hand-dived scallops from Loch Fyne and fried oysters from Morecambe Bay are just a few of Park Row's seafood dishes.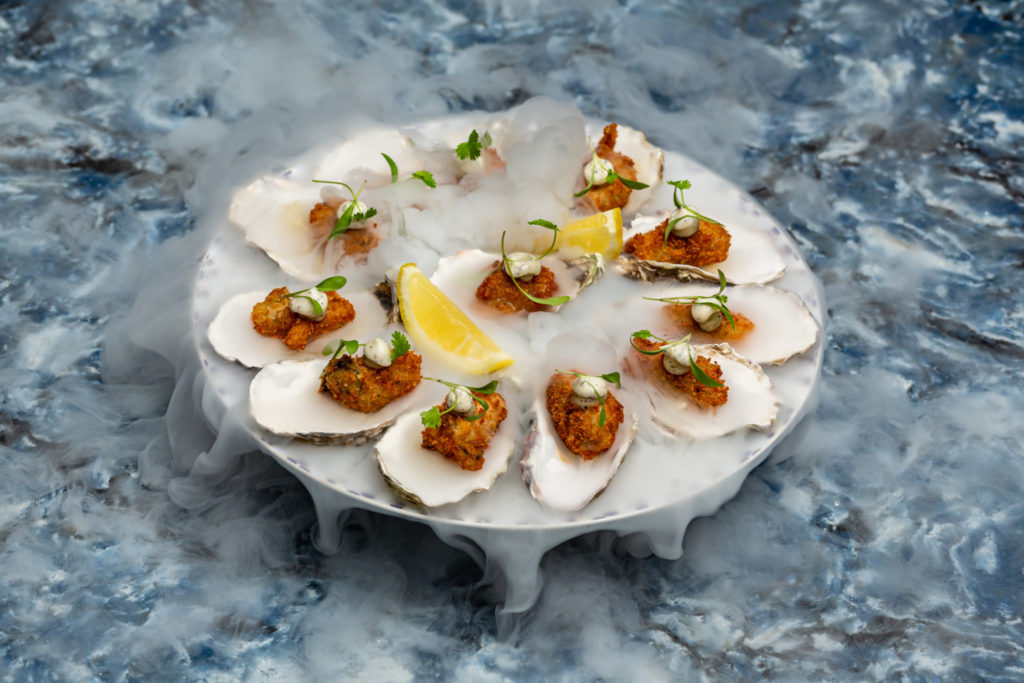 There is also a Laurent Perrier Champagne Trolley serving champagne by the glass.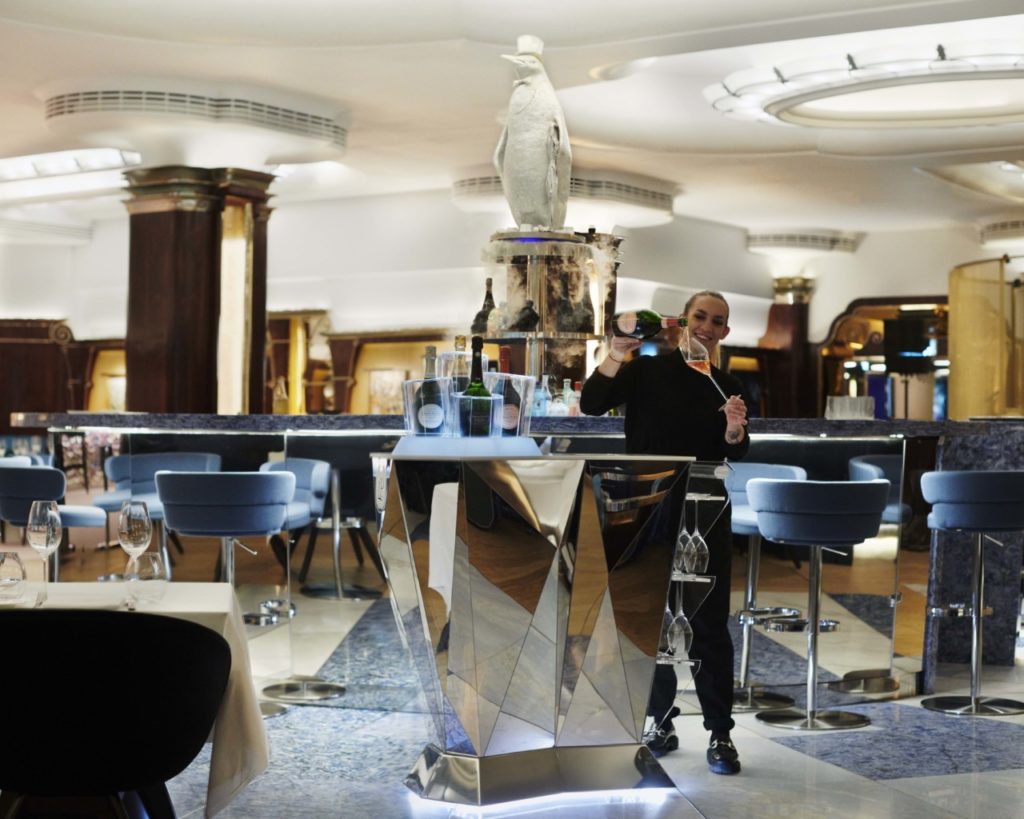 Expertly crafted desserts incorporate stunning theatrical flourishes such as the highly instagrammable Kiss From A Rose – a sombre reminder of the roses Bruce left on his parent's grave on the anniversary of their death.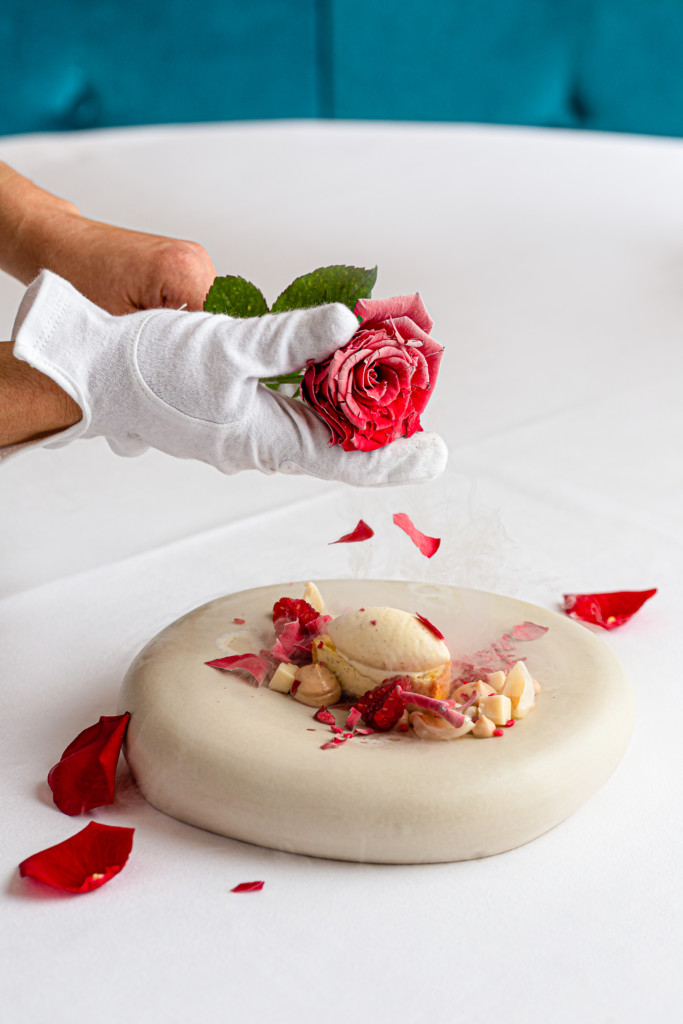 Discover more about Park Row's different spaces in our review of The Monarch Theatre coming soon. But for now, let's focus on our evening of drinking and dining at Park Row's Iceberg Lounge.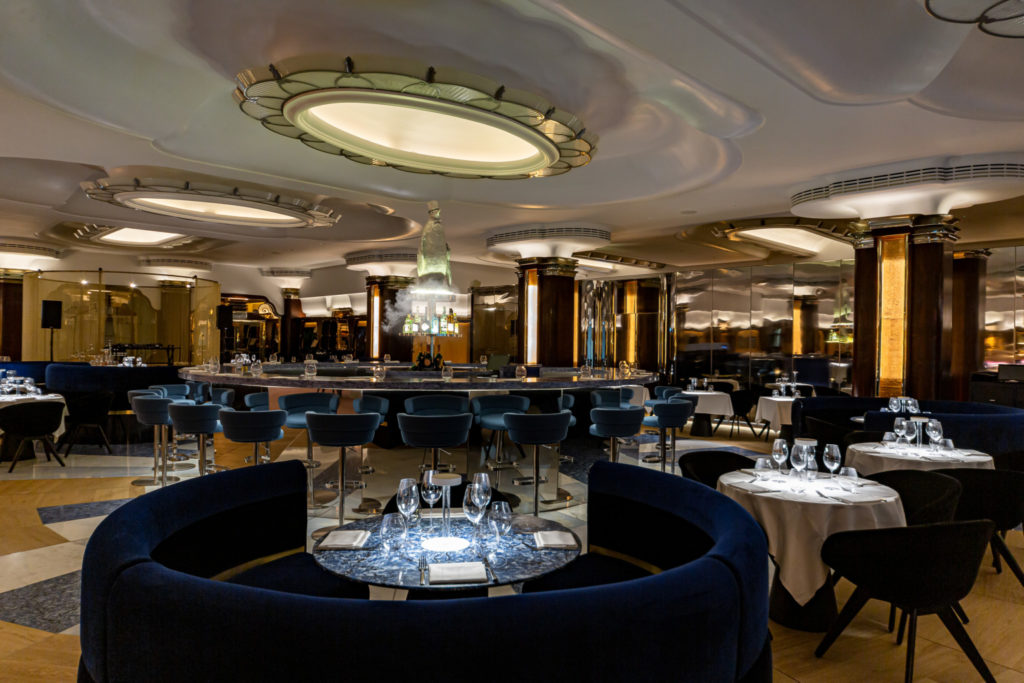 If you are a truly knowledgeable Gotham fan you would do well to look at the artwork around the venue. Selina Kyle aka Catwoman (Gotham's infamous feline felon) has obtained by hook or by crook some wonderful paintings that depict some of the best villains to date.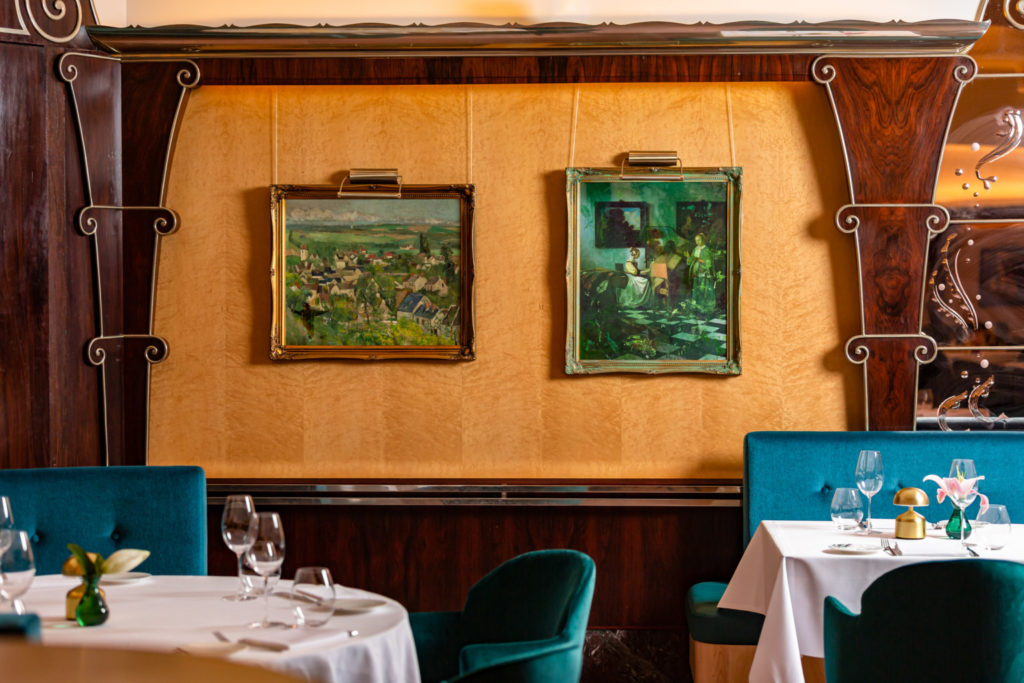 We were seated in The Iceberg Lounge which plays host to a glittering array of live music every night from 8pm including Keys/Chilled Jazz on Tuesdays & Wednesdays to Jazz on Thursdays and Soul/Party on Friday and Saturday nights. Our musician Matt took requests and was very good at gauging the room. The music wasn't cheesy or too intrusive. A beautiful voice, good humour and fantastic variations on music arrangements made this an added touch to the exciting night.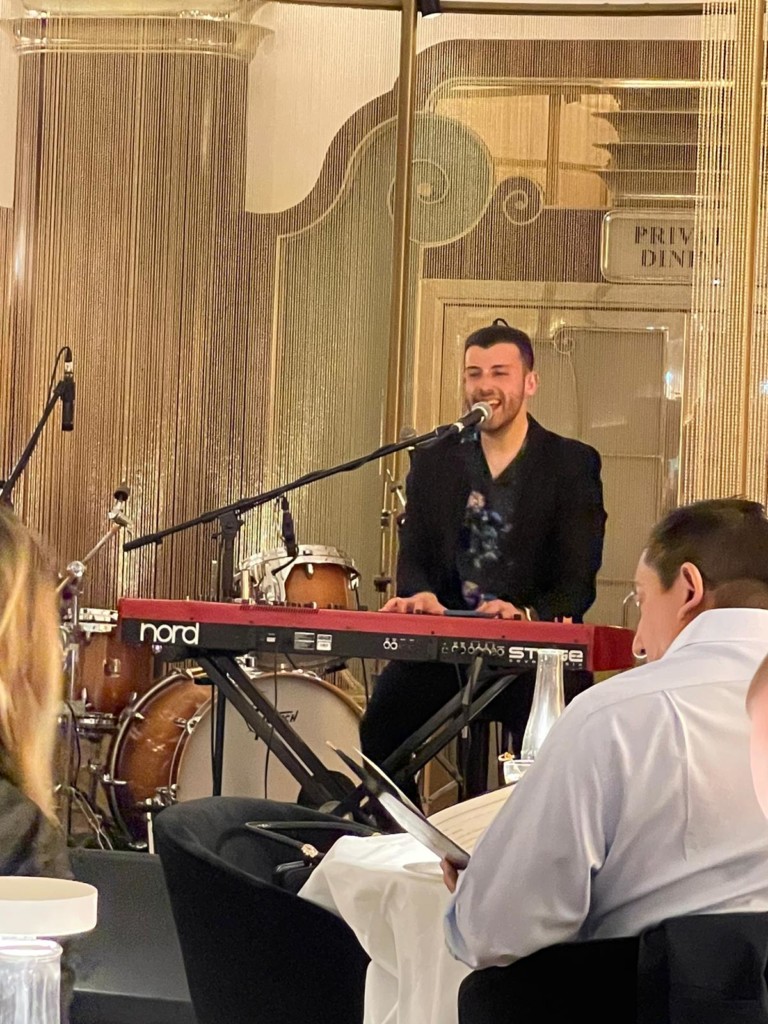 One of the favourite cocktails from our night at Park Row was the mesmerising The Blue Boy – gin, blue curaçao and citrus which is poured from a painting whose colour gradually drains as the drink fills the glass. It is no wonder then why The Blue Boy is one of the 'must try' drinks on the menu.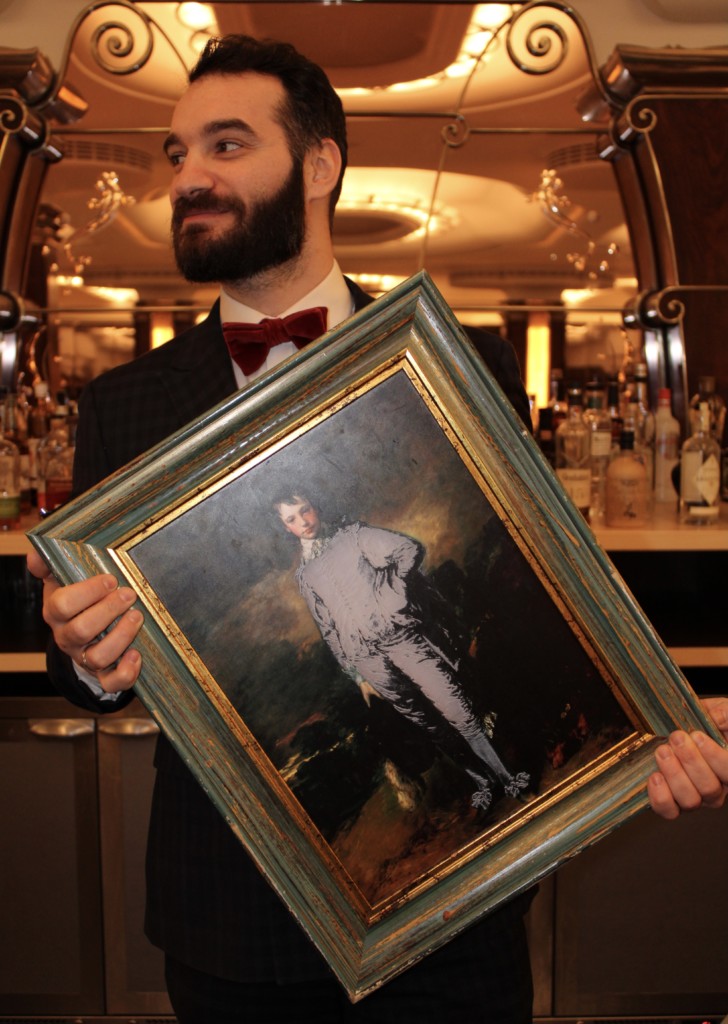 Originally known to society as a Gainsborough painting, those in the know are aware that The Blue Boy was taken by Jack Nicholson's version of the Joker. Selina Kyle finally has it in her possession, but before that The Blue Boy was a dear friend to the Joker, perhaps his only friend at times. A combination of gin, blue curaçao and amaretto make this Park Row cocktail moreish but lethal as it is pretty strong.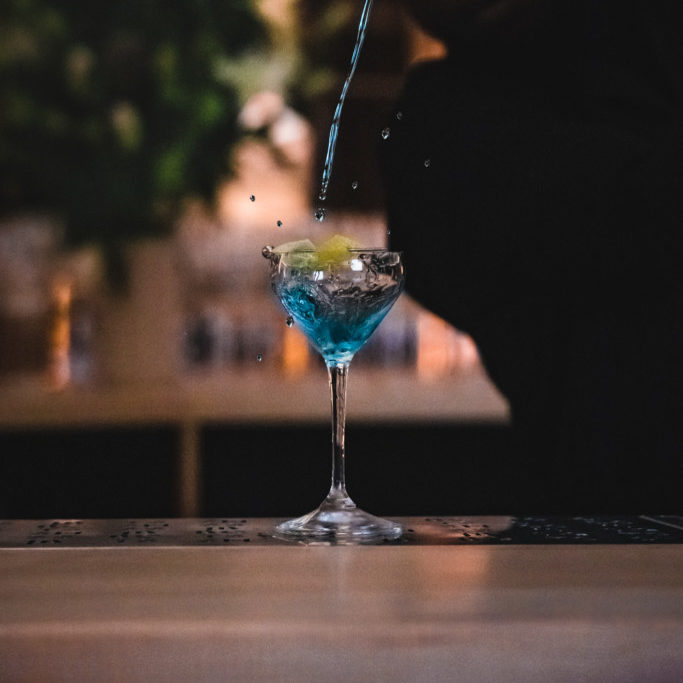 The artistry and theatre when presenting the cocktail to you, means at least one member of your party should ask for this delight.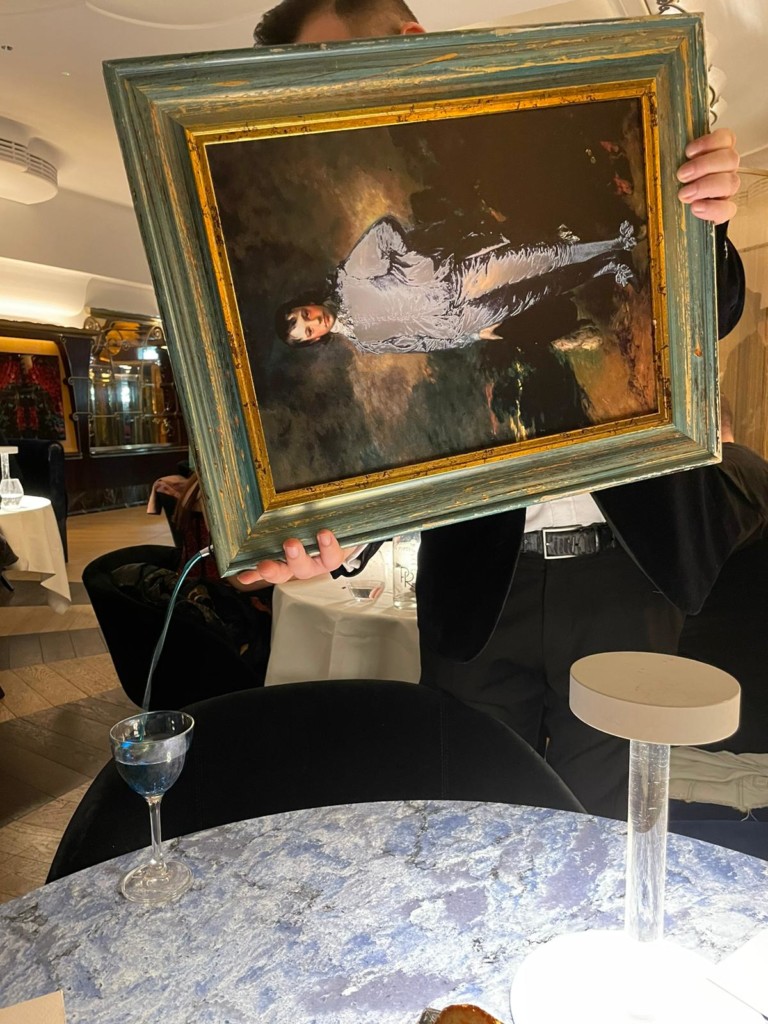 Fans of Old Fashioneds should try The Bludhaven – Park Row's take on the classic cocktail blends Monkey Shoulder, honey, sesame and bitters. The drink comes garnished with a square sesame seed snap and the drink does not disappoint. The honey and sesame flavours infuse with the Monkey Shoulder blended malt whisky perfectly making the drink sweet and nutty with zesty orange honey and oak with a mellow spicy finish. For their pre-dinner cocktail, my dining companion enjoyed the sweetness of Love Me, Love My Umbrella – Grey Goose Vodka, Elderflower, Strawberry, Egg White & London Essence Soda.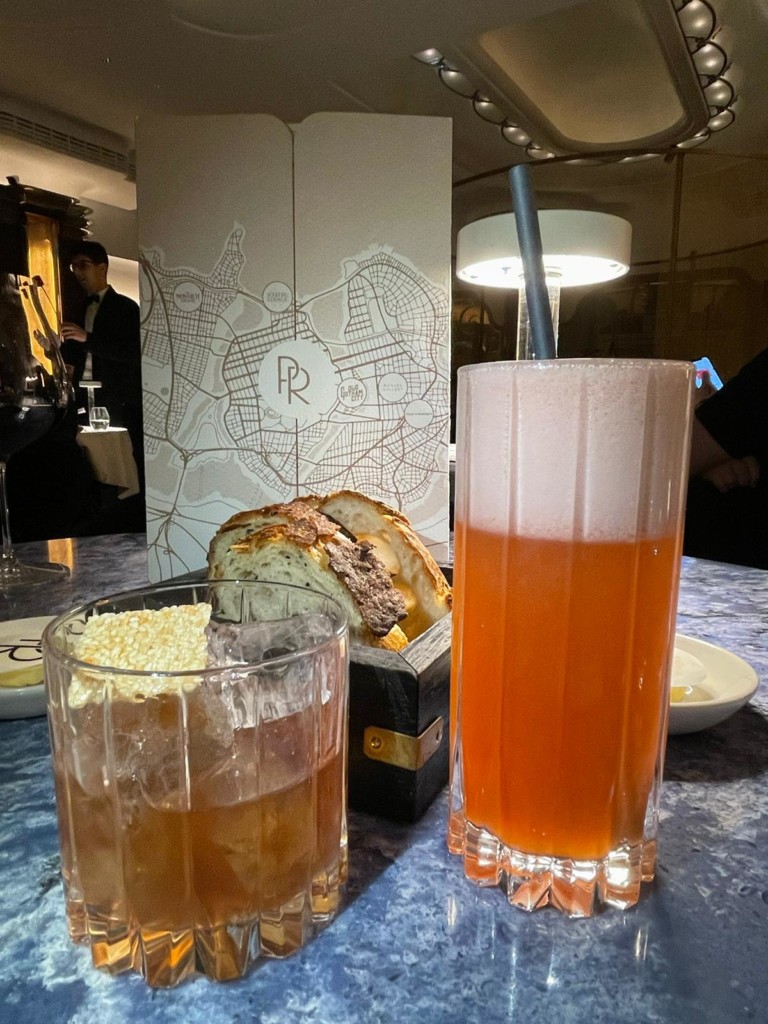 To start, my dining companion ordered the Castle Wayne Hand Dived Scallops, which were generous in size and delectable in flavour. Seared beautifully, allowing the flesh to retain its softness, these delightful sea creatures were paired with Ironbark pumpkin, pumpkin seed & oat crumble – not a ghoulish combo at all.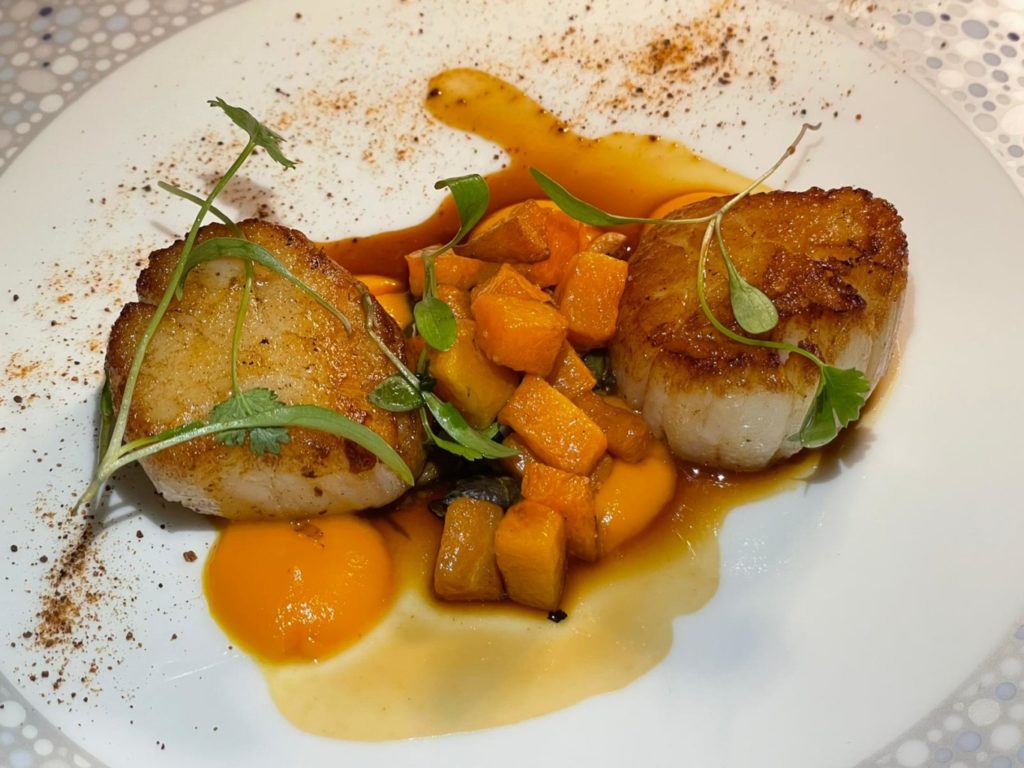 Also on the Starters menu, we were recommended the Potato Croquettes with herb crème fraîche, Native lobster & Aruga caviar. So I tried them… with my expectations were low but oh was I wrong. These are probably my new favourite croquettes of all time. I have had pistachio, honey croquettes, Iberia ham croquettes, crab croquettes but these were just truly exquisite. Each bite was a combination of crunch from the croquette crumb, softness from the potato, luxury from the lobster, decadence from the caviar, comfort from the creamy cheesy dressing and a fresh taste from the micro herbs, especially the coriander. Just scrumptious, so delightful I wish I had more stomachs to be able to order them all day. A very well executed dish.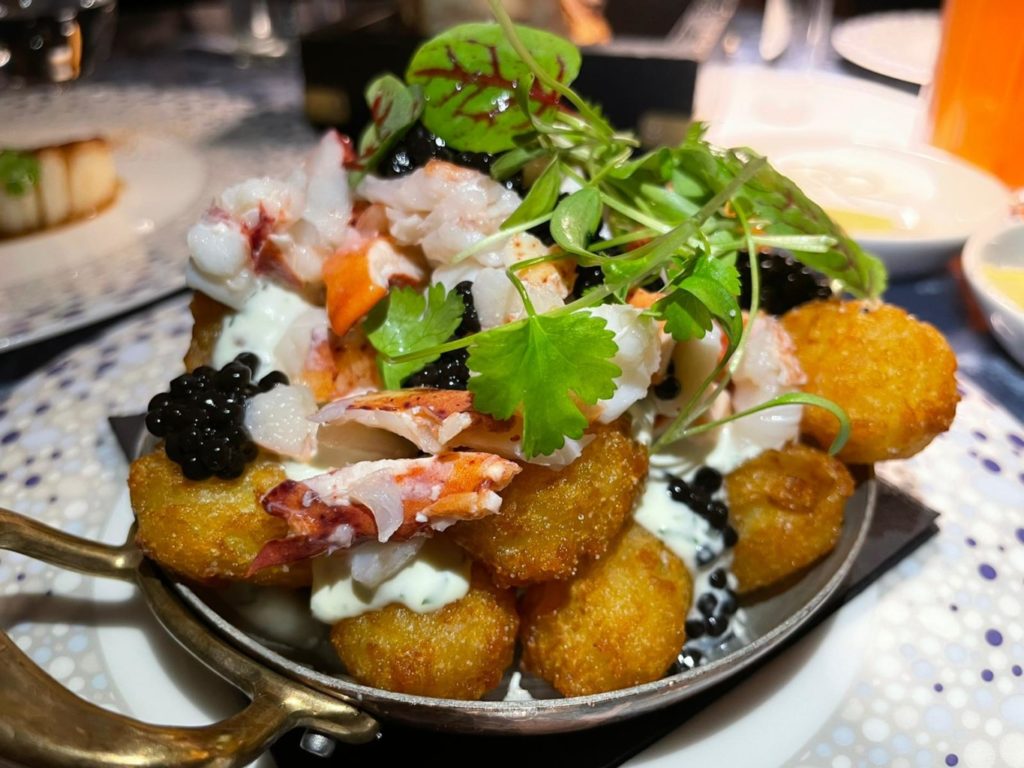 For the Mains, I chose the Wild Sea Bass as a light dish which includes razor clams & caviar, braised celery, cucumber and wasabi beurre blanc. The presentation looks simple but the dish is packed full of popping fishy notes. The razor clams and caviar provide the perfect texture to this dish and a point to note as someone who doesn't like wasabi I tested the accompanying dressing and liked it so much I covered my fish in the fine sauce which adds a perfect touch to the fishy flavour. Crispy skin with super-soft flesh, this Wild Sea Bass dish did not disappoint.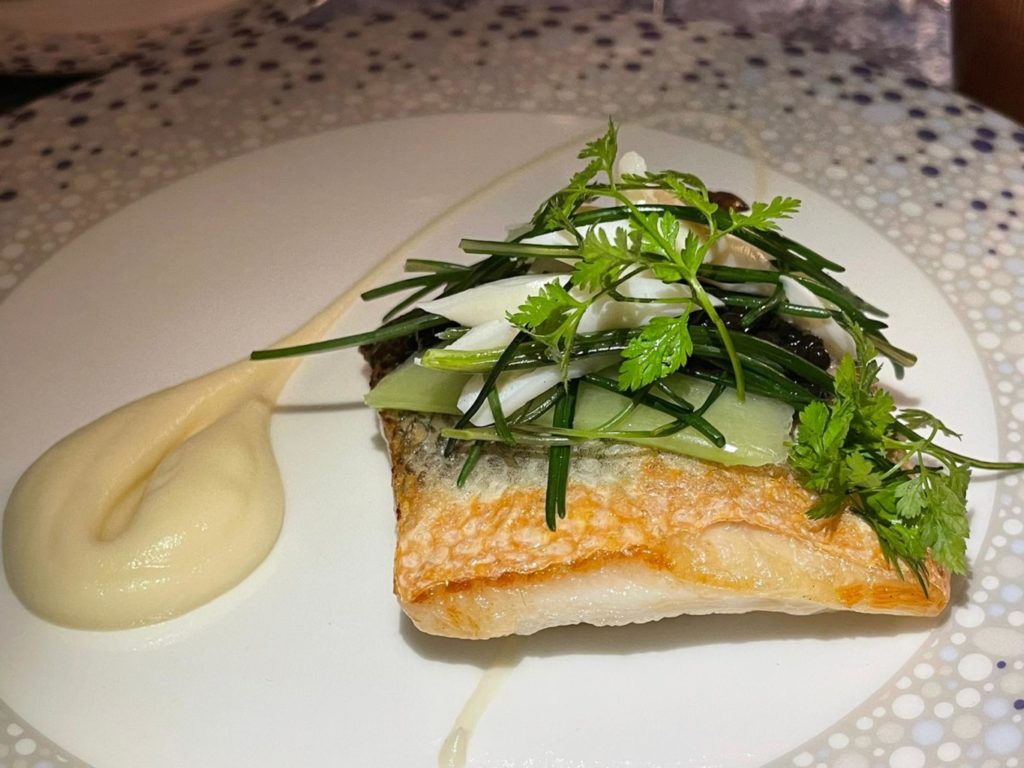 The Lake District British Beef Cheeks had a hard act to follow with such great starters. Braised in red wine, they were good and the flavours of the sauce with kale and parsnips served two ways was definitely a dish that my dining companion would order again but, for her, the starters really stole the show.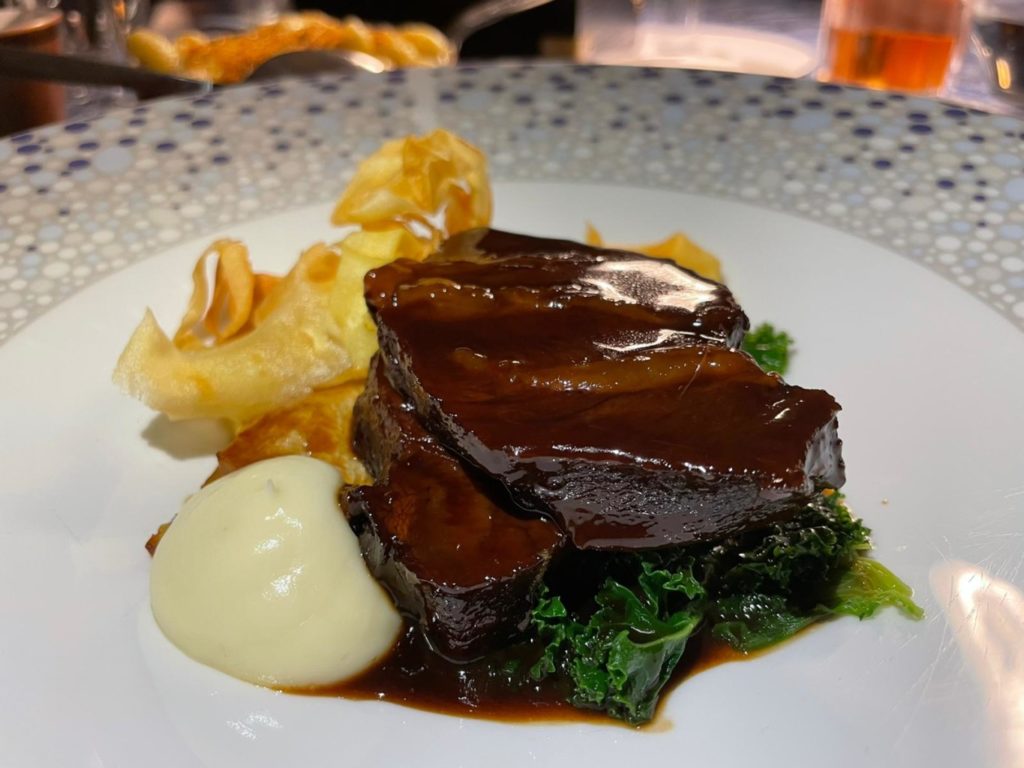 Further elevating Park Row's all-encompassing offering, tables are frequented by trolleys from Amusement Mile, serving up smaller snacks like nitro popcorn, edible helium balloons and nitro ice cream.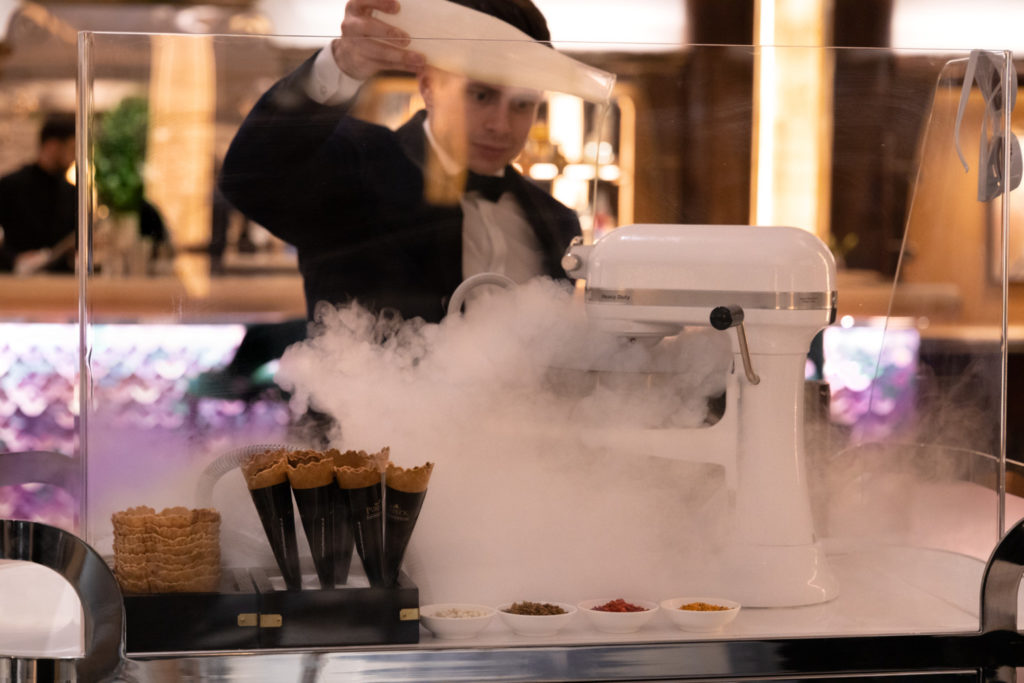 We ordered the Nitro Popcorn. This is brought in a stylish ice cream cart and frozen before your eyes. As the dry ice melts the popcorn smokes in front of your eyes. For those who like sweet caramel popcorn, this is a must.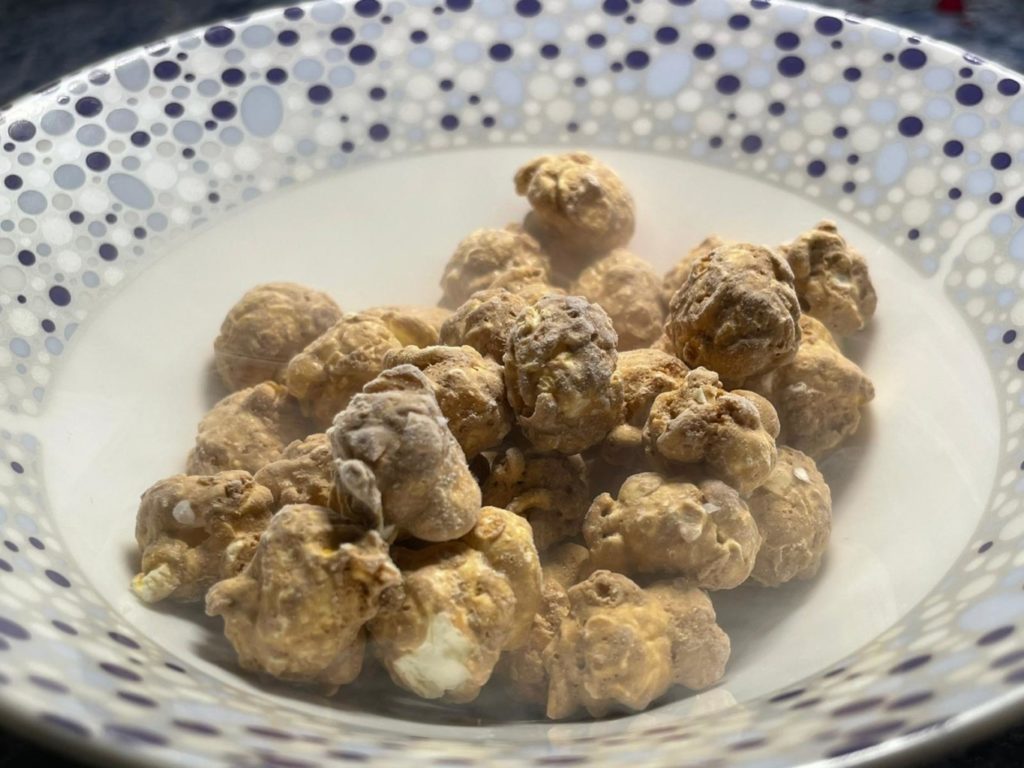 For dessert, the theatrical experience definitely went up a notch. I ordered the aforementioned Kiss From A Rose. Although there's no Seal insight to serenade you, it does feel like the Rose that is dipped into dry ice and shattered over your dessert is something to try at least once. In fact, dry ice plays a huge theme in Park Row and this just adds to the fact it's an all-encompassing experience and a mini theatre at your table.
With its flavours of vanilla custard tart, textures of raspberry and rose and lychee ice cream, the instagrammable dessert goes well with the 2020 Moscato d'Asti Prunotto from Italy's Piedmont region – just one of the exceptional wines on Park Row's wine list that pairs perfectly with the menu. The 'living' wine list carefully curated by Head of Wine Milena De Waele will adapt and evolve to reflect new trends in wine-making and sophisticated palettes. A secret off-menu private cellar list is also available on request, including exclusive vintages.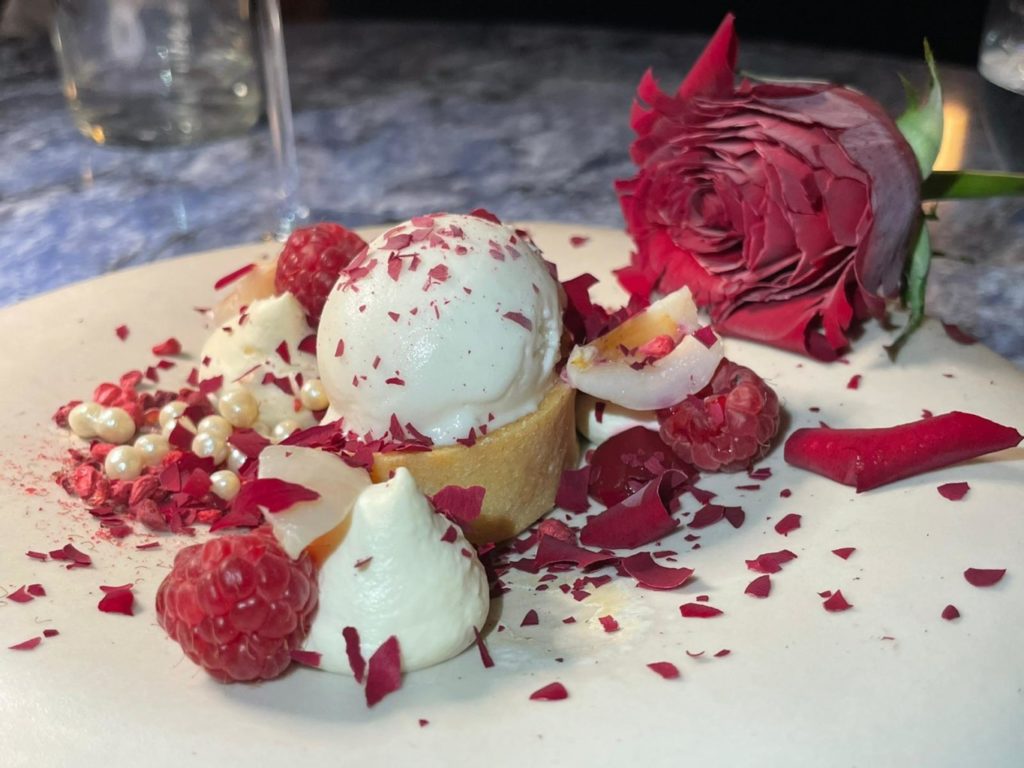 My dining companion ordered a dessert that makes one think outside the box. The Riddle Me This dessert inspired by the villainous Riddler (of course) comes with its very own puzzle that certainly gets you thinking: "What Nut has no Shell?". For those needing a hint, the biggest clue to the riddle is in the shape of the dessert!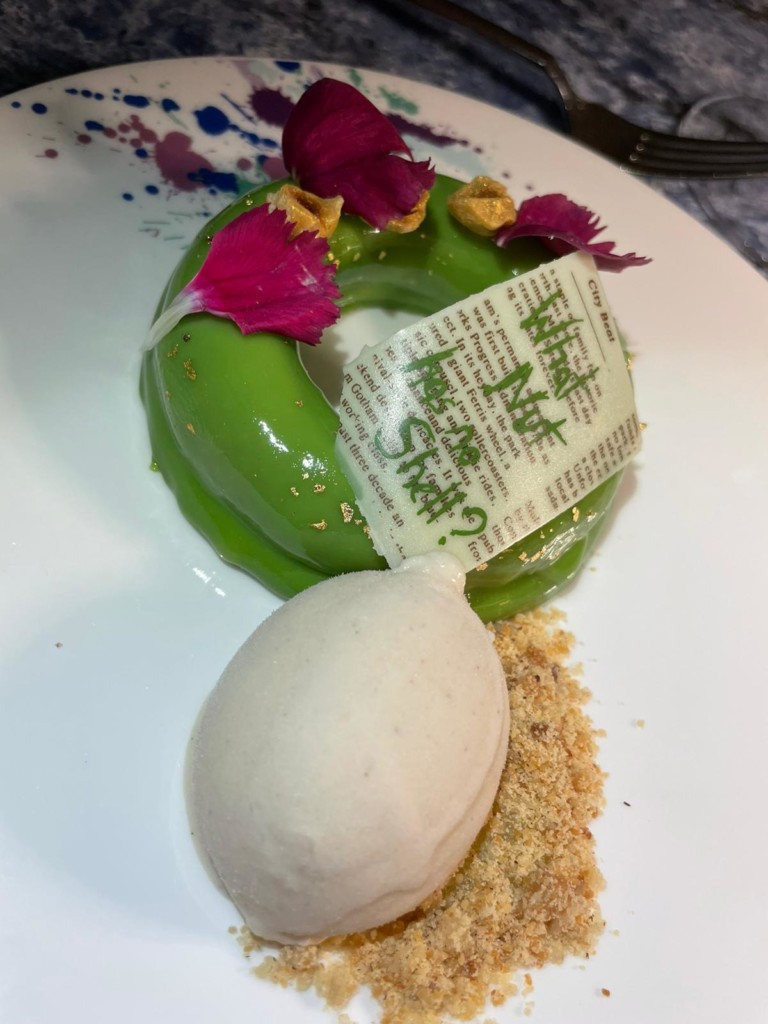 The flavours speak for themselves. Caramelised apple, hazelnut cream, hazelnut sablé & apple jack ice cream all make this showpiece dish into something that will not only tantalise the taste buds but also give you a fun mental workout. Just like the mind-boggling edible helium balloons from Amusement Mile!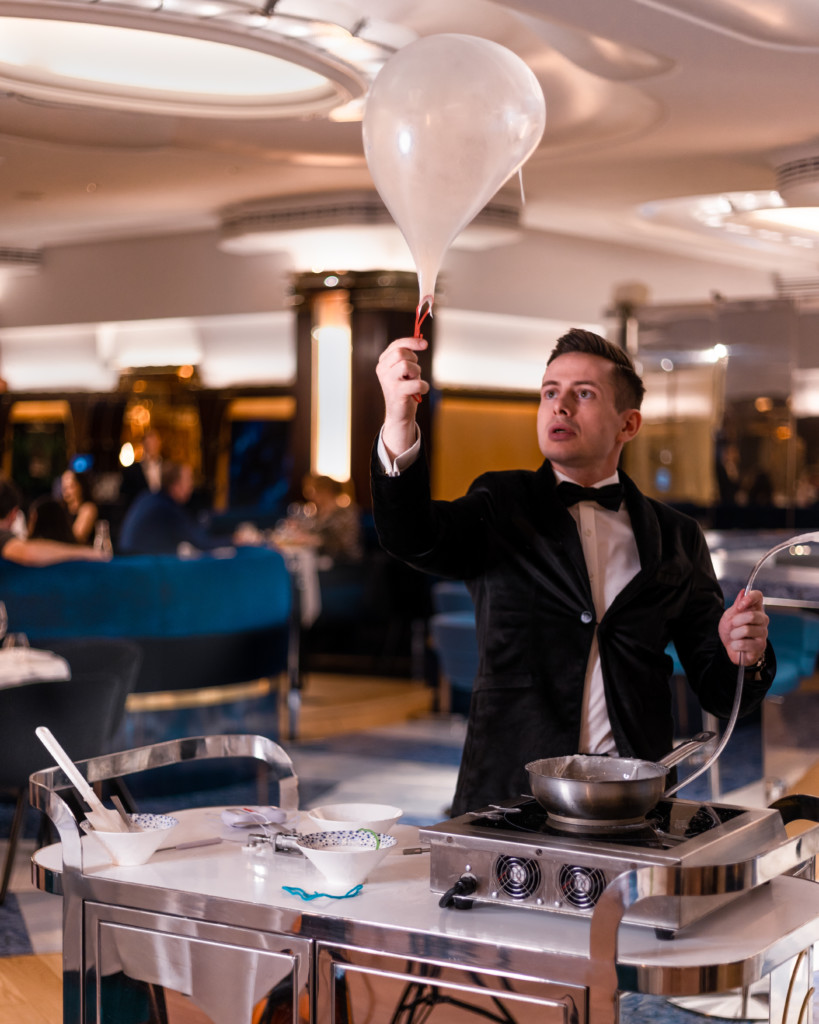 Combining multi-sensory storytelling with world-class food and drink that draws from some of Gotham City's most famous (and infamous) residents, Park Row is a gastronomic theme park for comic book fans and foodies alike.
Park Row is open Tuesday to Thursday 5pm – 1am, Friday – Saturday, 12pm – 1am (last reservations 10.45pm) and Sunday 12pm – 9.30pm.
Park Row
77 Brewer St, London W1F 9ZN
parkrowlondon.co.uk
@parkrowlondon