Last year, Plateau Restaurant Bar & Grill in Canary Wharf appointed former National Chef of the Year, Frederick Forster in the role of Head Chef taking over at the helm of their sky-high kitchen with a refreshed European inspired menu that reflects the seasonal changes from the winter chill to warm summer days.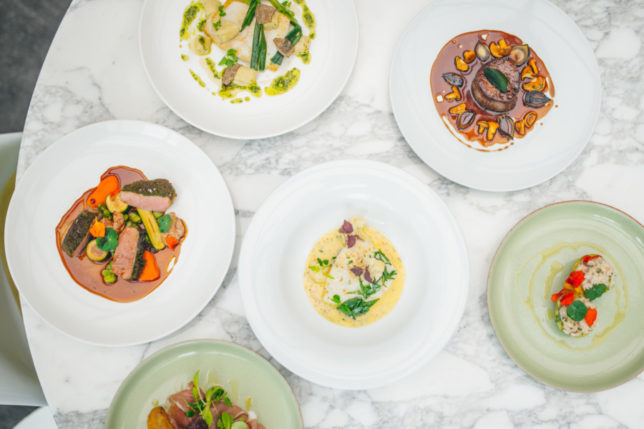 With experience working with great names in gastronomy such as Raymond Blanc, Gordon Ramsay, Thomas Keller and Pierre Gagnaire, Frederick's cooking draws inspiration from modern European cuisine whilst highlighting fresh and seasonal British produce cooked simply and elegantly.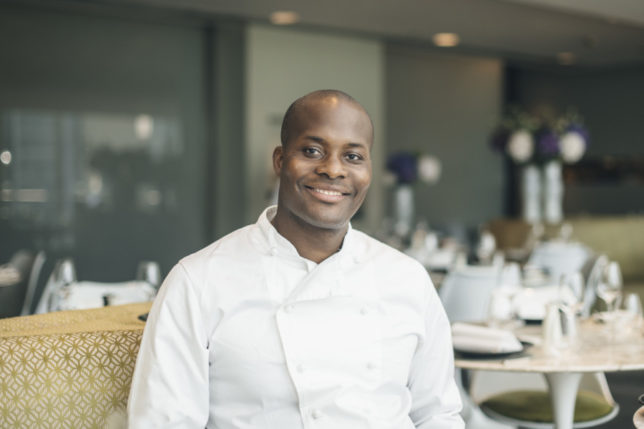 Plateau provides a welcomed return to D&D London for Frederick who previously held the position of Head Chef at La Pont de la Tour in 2015, another D&D London venue. Frederick trained under the eyes of Pierre Gagnaire as a Roux Scholar before receiving numerous awards including Chef of the Year 2011 and Master of Culinary Arts 2013.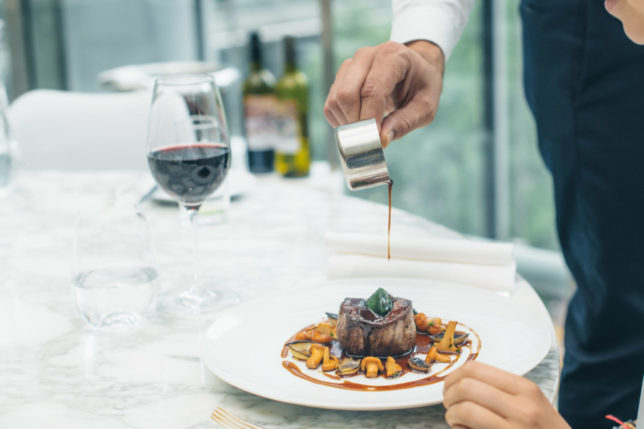 Frederick has built his reputation working in restaurants around the globe including Raymond Blanc's Le Manoir aux Quat'Saisons, Michel Roux Jnr's Le Gavroche, Gordon Ramsay's L'Aubergine and three Michelin starred La Côte d'Or at the Sandy Lane Hotel, Barbados. Most recently, Frederick was the Head Chef at the Bleeding Heart groups Don restaurant.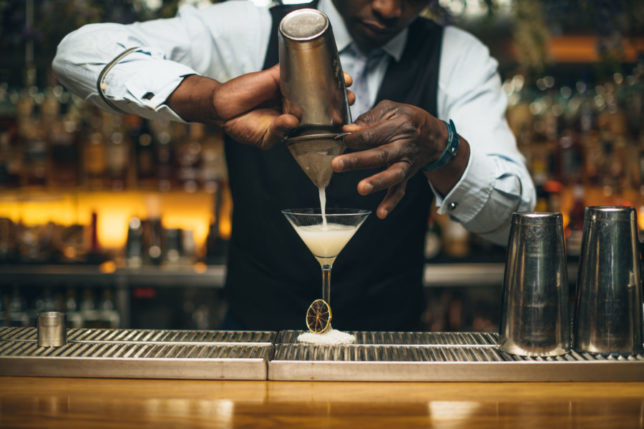 The winter menu is filled with heartwarming dishes to suit all tastes. With stunning views across the city, start with drinks on Plateau's cosy 4th floor terrace to escape the bustling streets below while enjoying bar snacks including courgette tempura with saffron aioli and duck confit and duck liver croquettes with gooseberry preserve.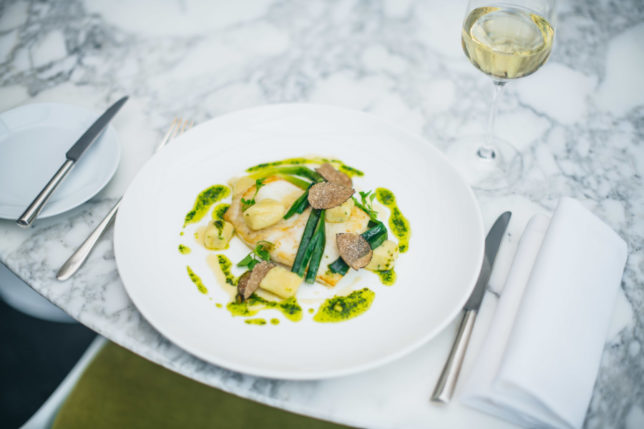 As Head Chef of Plateau, both the grill and restaurant menus showcase Frederick's experience with a focus on seasonal and distinctive ingredients. For those wanting a light starter, the Ham Hock Terrine has an added touch of luxury with its foie gras centre.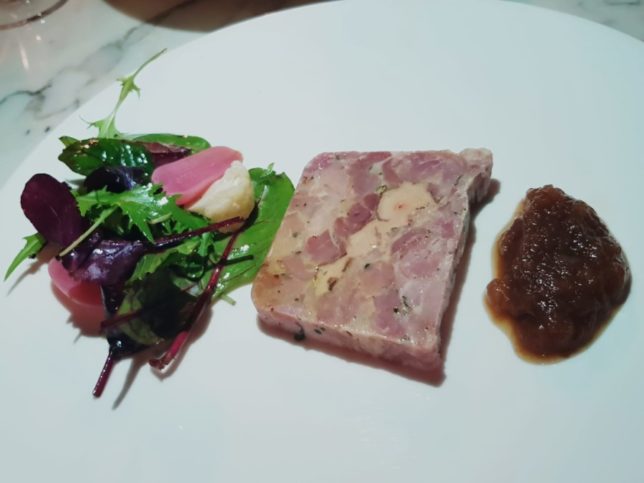 For those who want seafood decadence, we recommend the King Prawn Ravioli which was not overpowering with the lobster bisque foam for those worried about a strong seafood flavour however my dining companion said it could afford to be a little stronger for those who love dishes from the sea.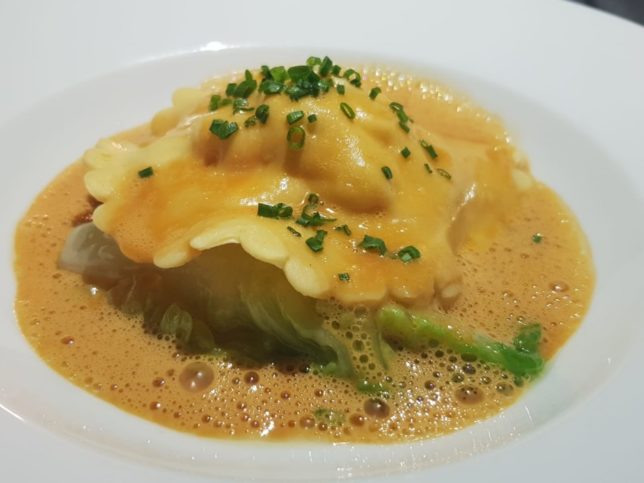 A selection of steaks aged between 21-30 days sit alongside hearty dishes such as lamb with couscous, yoghurt and olives and baby chicken spatchcock with harissa, lemon, chilli and mixed salad are on the Grill menu.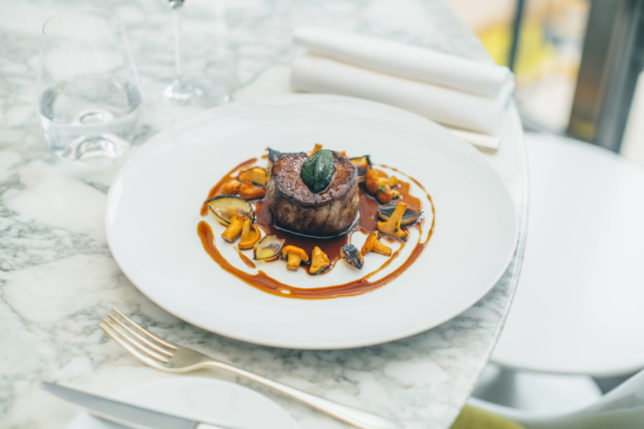 Frederick's seasonal Restaurant menu is more refined including baked baby beetroots with goats cheese ravioli, soft quail eggs and pine nut dressing; loin of venison with parsnip puree, braised leaves, quince and spiced sauce and poached monkfish with glazed cauliflower and mustard seed sauce.
We chose the Barbary Duck which was perfectly tender and full of flavour. The confit potato cakes that accompanied it were absolutely exquisite and a fabulous addition to the plate.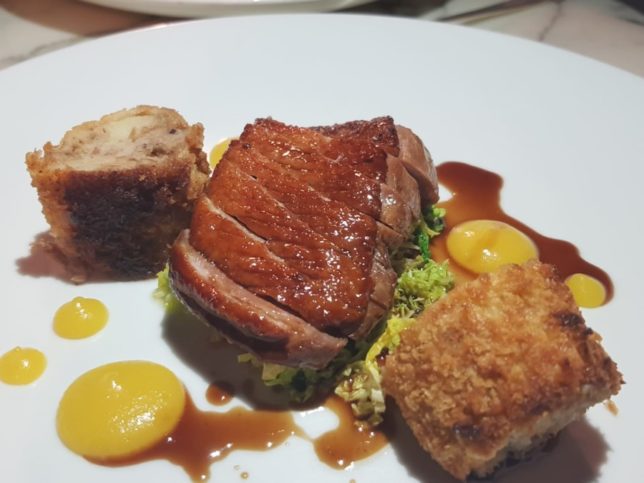 For those who never order chicken out of fear of it not being adventurous enough, Plateau is definitely a place to experiment with the Chicken Supreme, you will not be disappointed.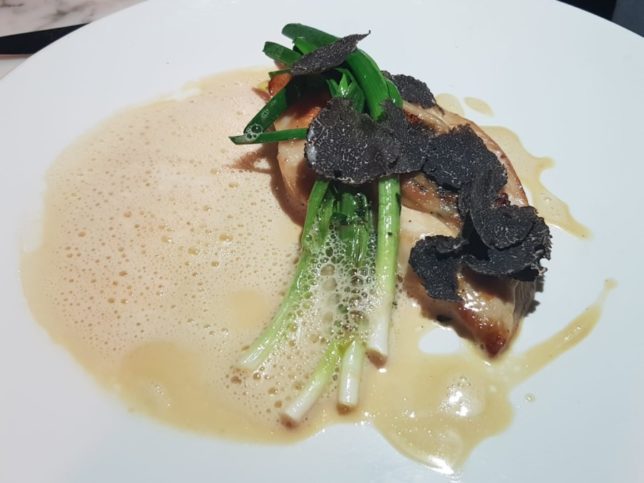 For those who want more than just a view and want to excite their sugary taste buds you can't go wrong with a comforting classic in the Sticky Toffee Pudding…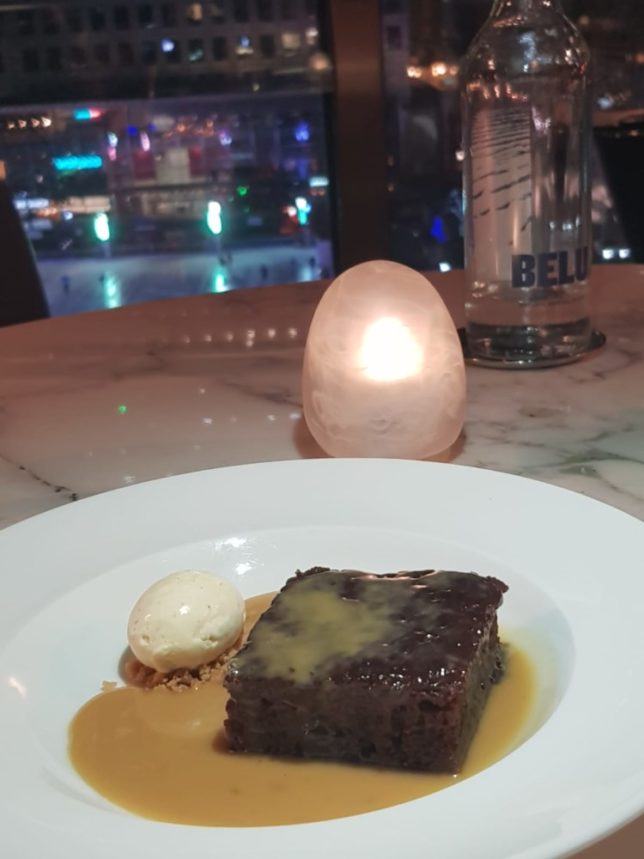 Or if you wish to be more seasonal we highly recommend the Rhubarb Crumble…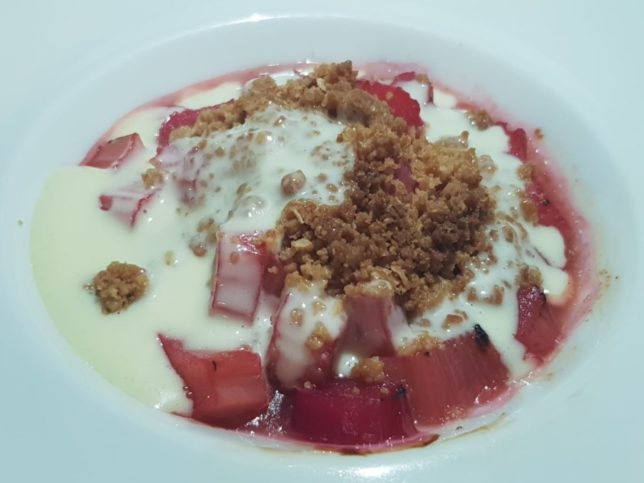 Perfect for a romantic meal, catch up with friends or a business lunch.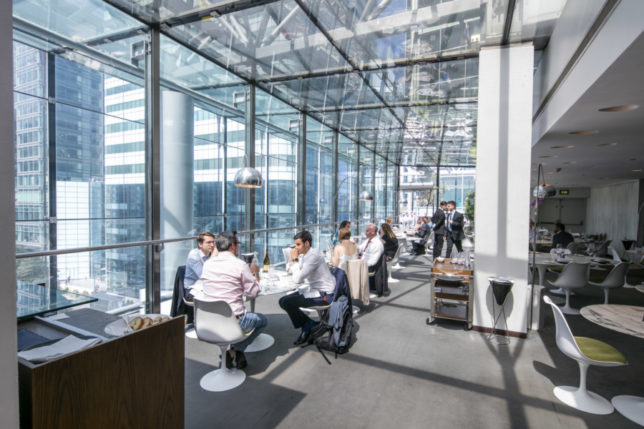 For those who wish to celebrate the season in style, transport yourself to Plateau while sampling a selection of Frederick's mouth-watering dishes combined with beautiful floor to ceiling views of Canary Wharf.
Plateau Restaurant, Bar & Grill
4th Floor, Canada Place, London E14 5ER
020 7715 7100
www.plateau-restaurant.co.uk
@plateaucanarywharf