Riddle & Finns The Beach can be found overlooking the picturesque promenade of Brighton seafront. Having moved from their original location they are the proud residents in the Rotunda on Brighton promenade!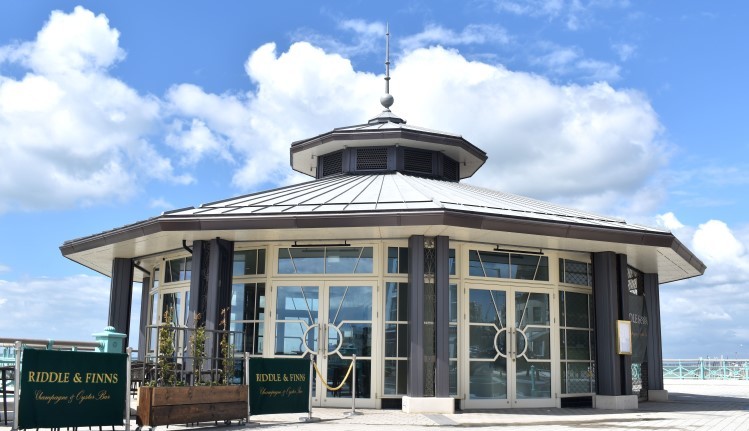 From this venue you can take in the stunning panoramic views of the famous Brighton Piers and enjoy alfresco dining on the wrap-around terrace as you feast on local seafood & shellfish, accompanied by fine wines & champagnes.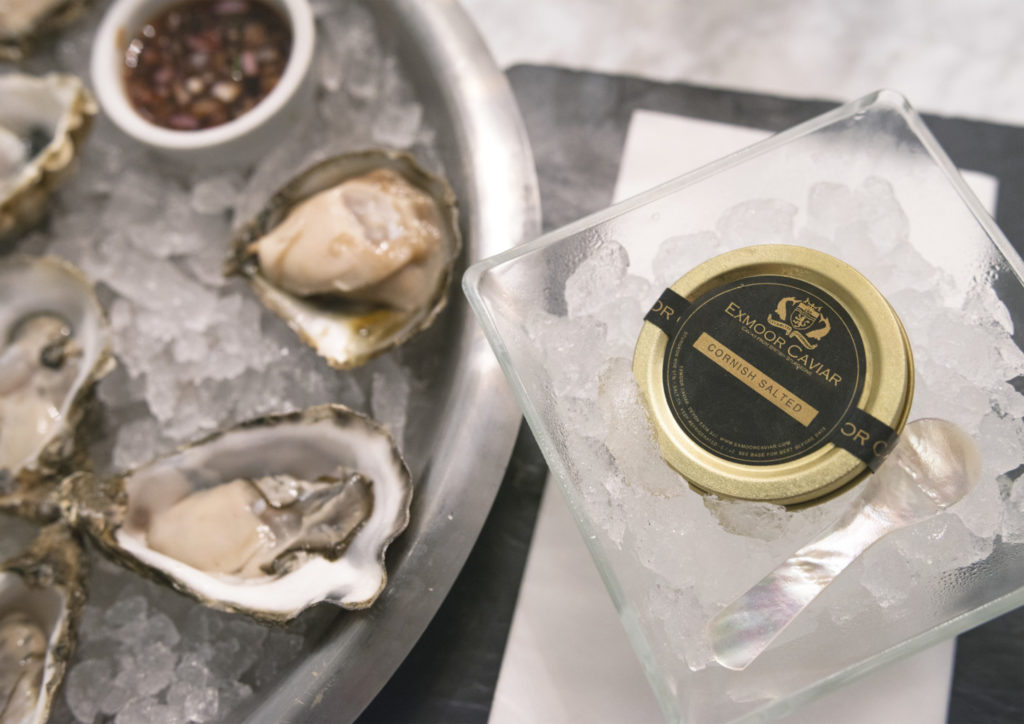 Their dishes feature the freshest seasonal seafood, crustacea, meat and vegetables, each of which can be accompanied by wines and Champagnes from an extensive and carefully considered menu.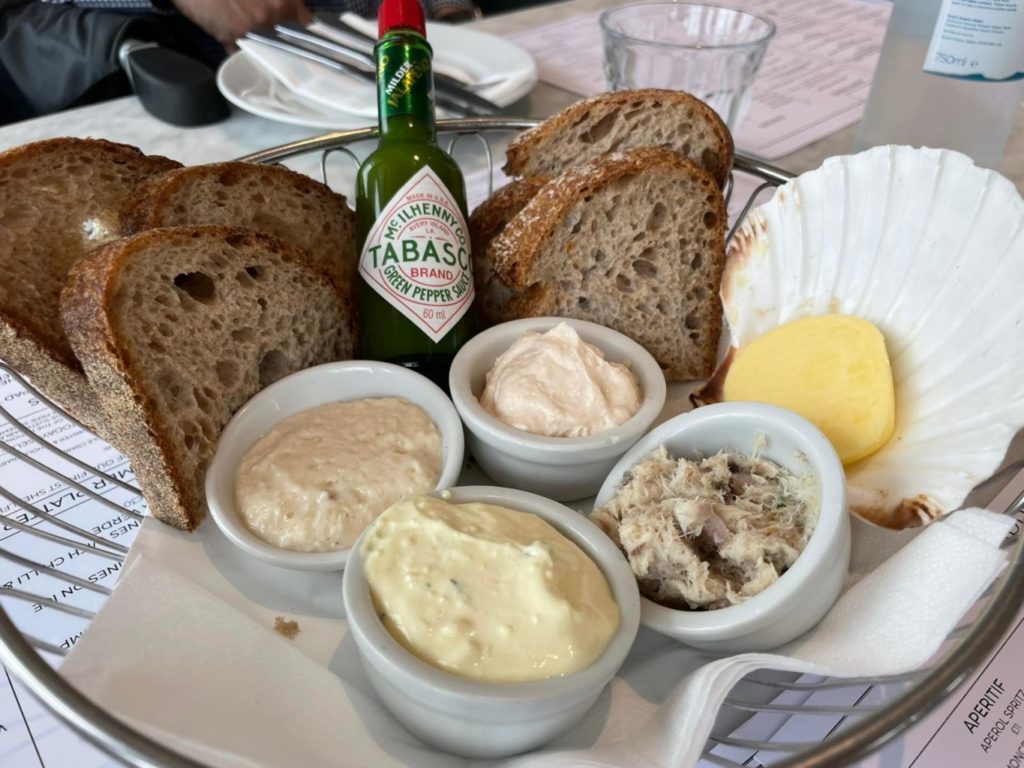 The restaurant is small with high tables inside and normal seating outside. The atmosphere has a buzz but is not overly noisy. The staff are knowledgeable and attentive to all diners even when at full capacity.
Alex and Marco looked after us but all the staff seemed happy and this was reflected in the atmosphere as a whole. To start, we chose a selection of hot oysters.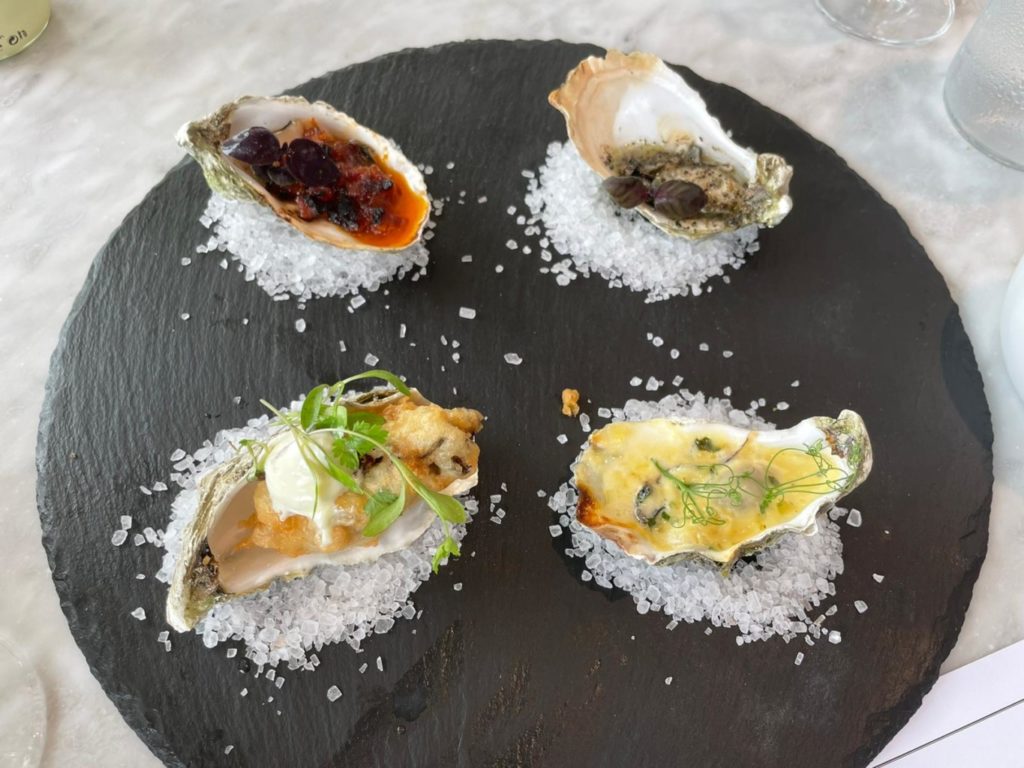 The selection included Tempura Oyster with wasabi mayonnaise and coriander cress.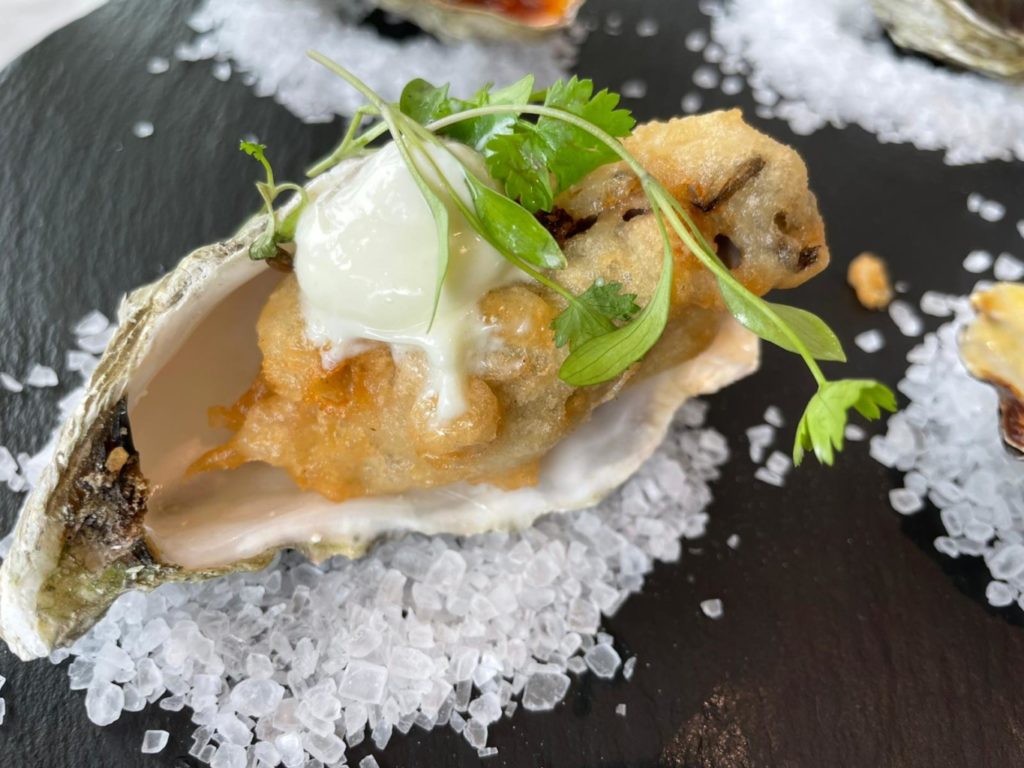 Oyster Rockefeller had a rich mix of spinach and Pernod.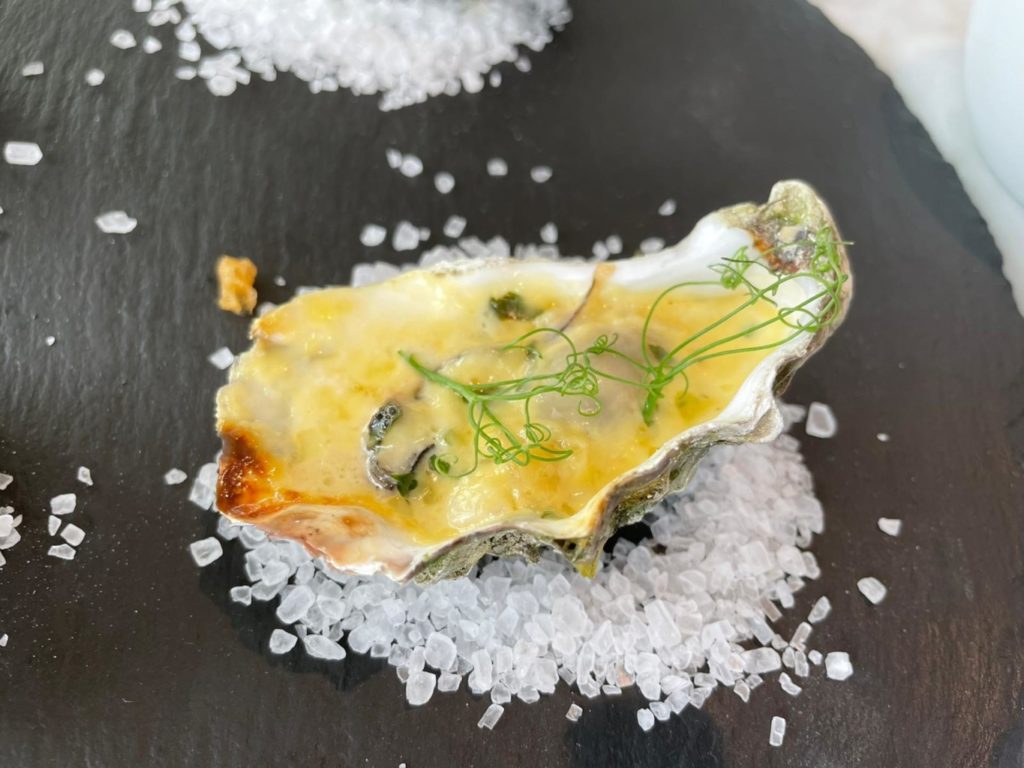 Oyster with Seaweed Butter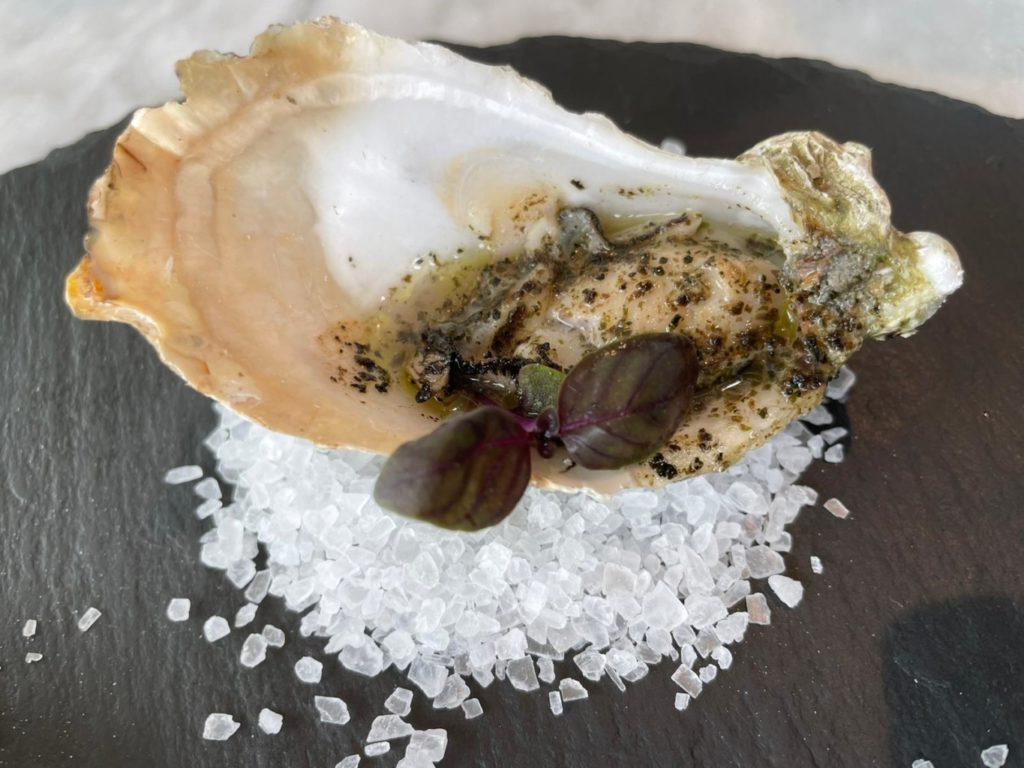 Oyster Kilpatrick with barbecue sauce and bacon lardons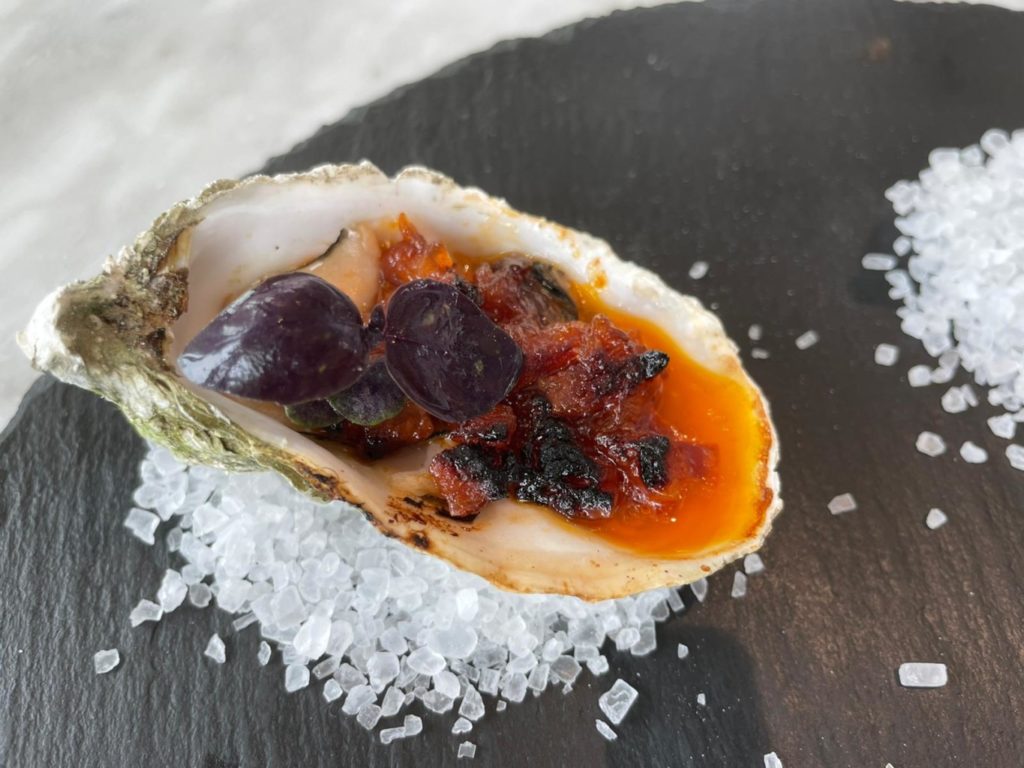 The staff's patience, friendliness and humour with a three-year-old was really something, plus crayons were given to amuse our toddler. We noticed other children in the restaurant as well, and the way the staff managed to keep the children happy yet also an air of sophistication for those on dates. A hard balance and one they do very well.
We enjoyed the Fruits de Mer Platter showcasing the restaurant's finest shellfish.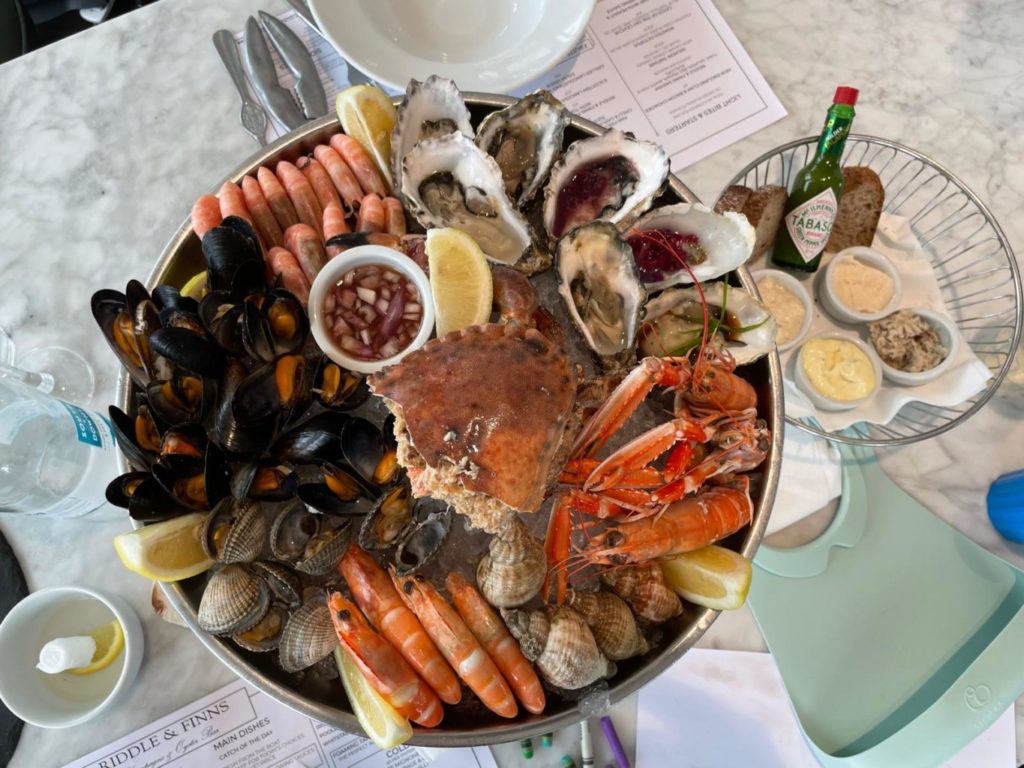 The platter features succulent mussels, tasty clams and juicy shell-on prawns.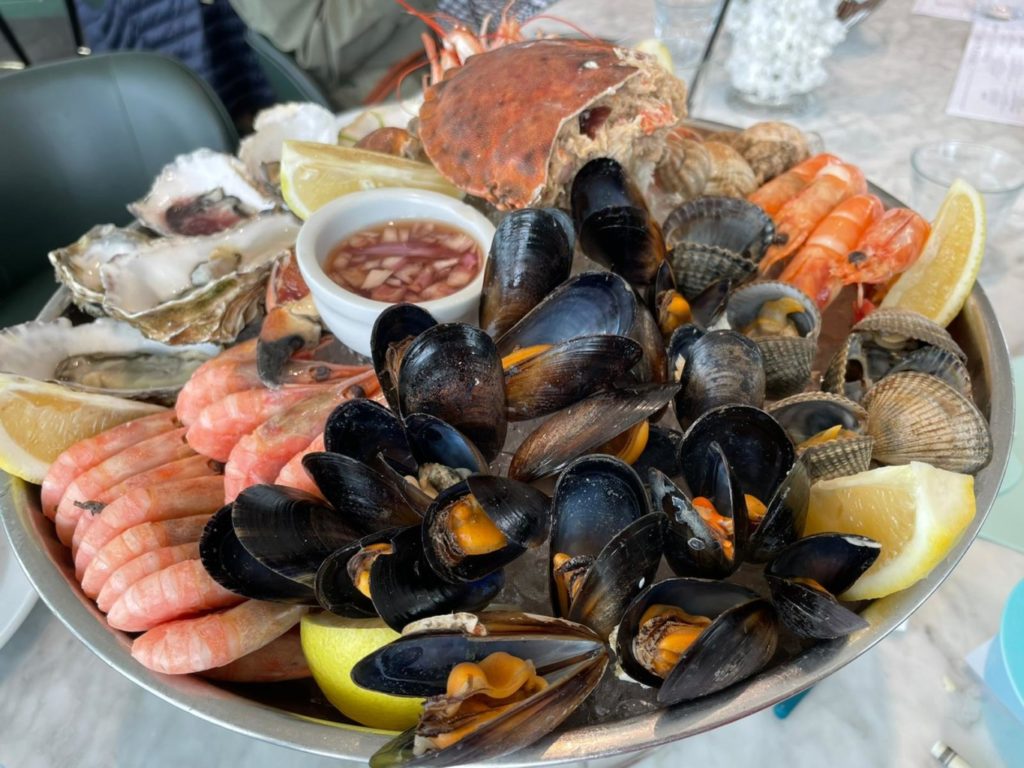 The freshest oysters are served with mignonette sauce.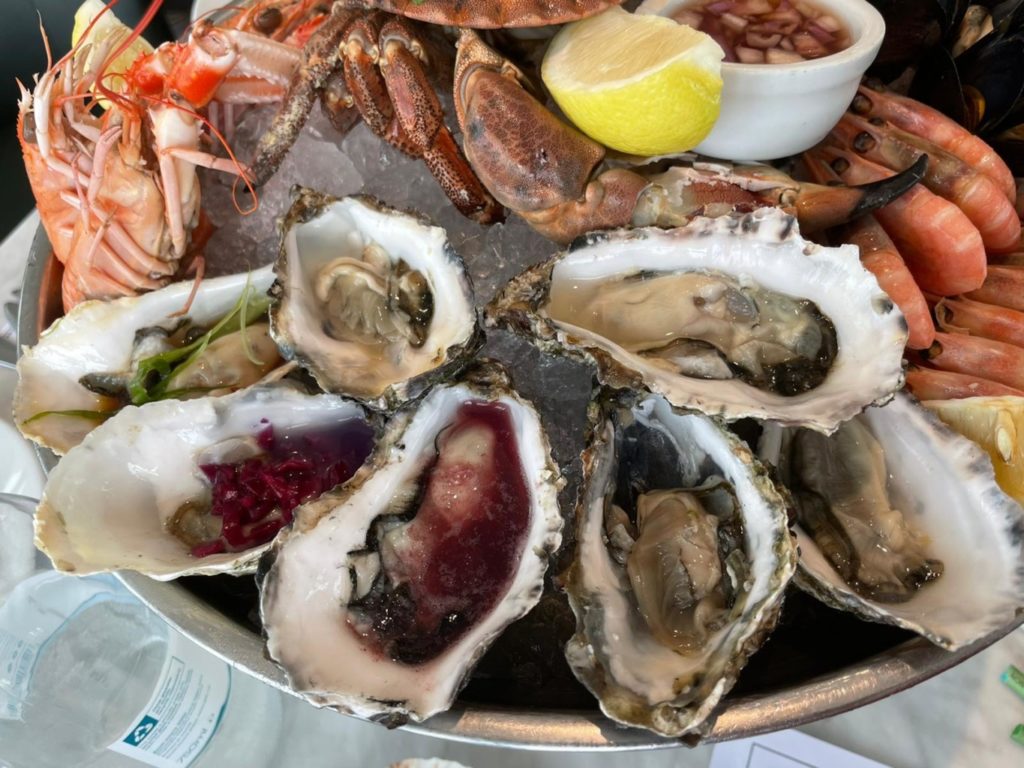 The Fruits de Mer Platter comes in three options. Classic includes half crab, Supreme includes whole crab and Royale includes whole lobster and whole crab.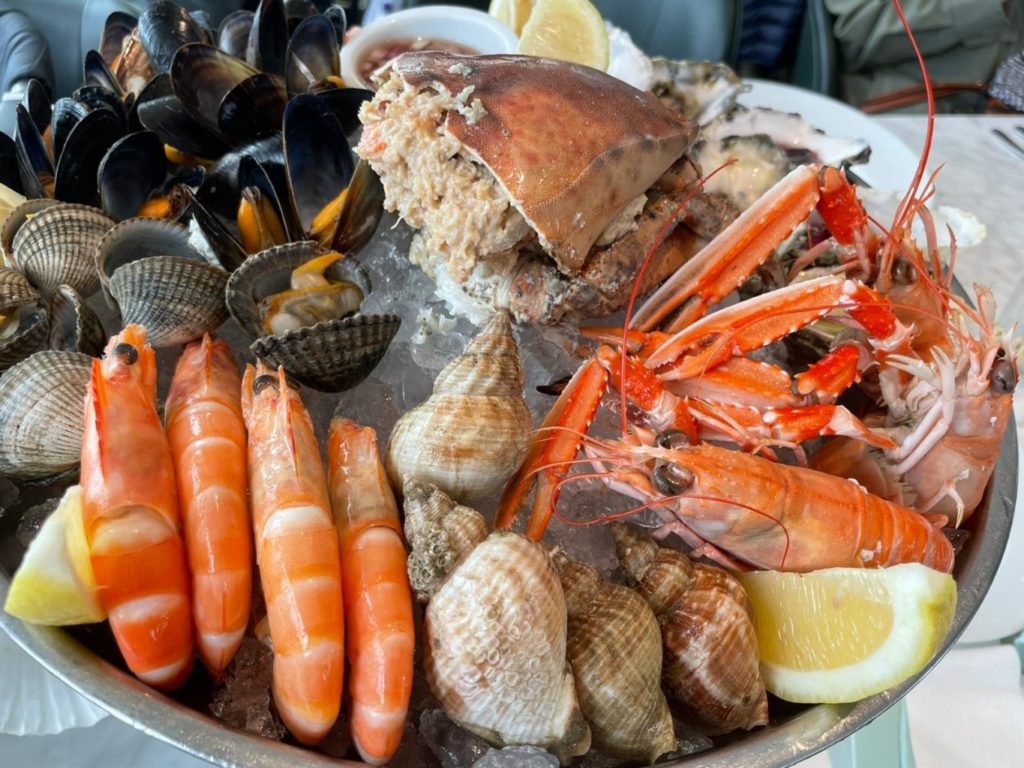 Alex presented the Catch of the Day and highly recommended them. He was spot on. Having chosen the Dover Sole with a seafood emulsion it really was a masterpiece of the sea on a plate. My dining companion gave it 6 stars out of 5!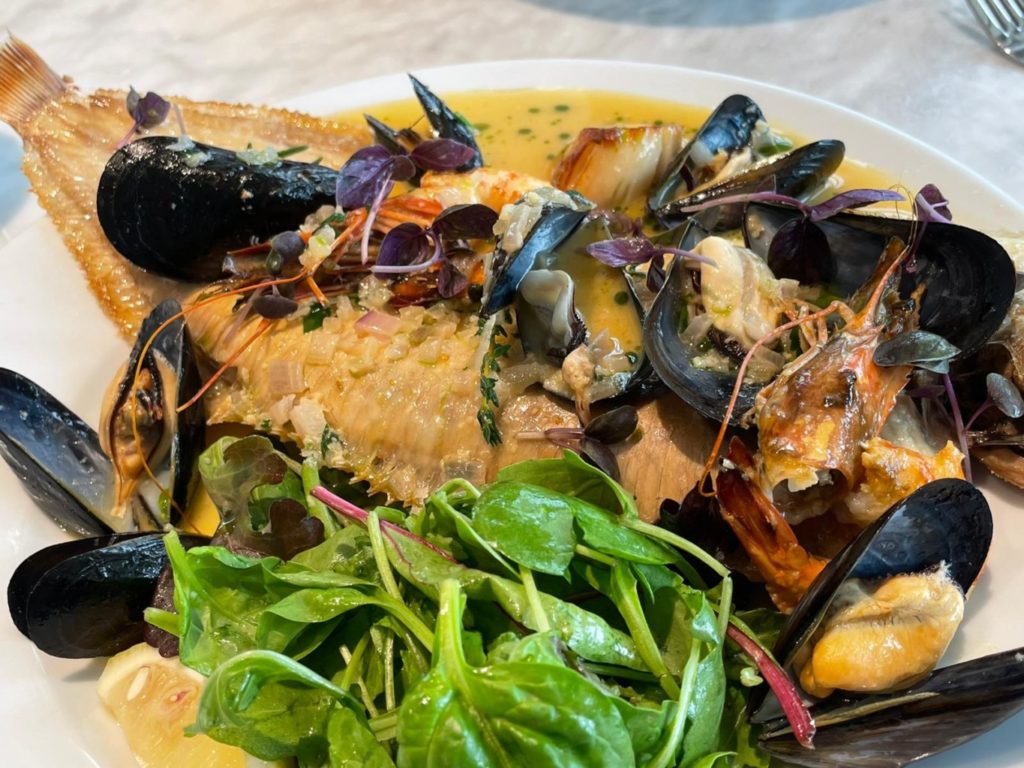 Alex had a great sense of humour and bantered with my dining companion about Fat Boy Slim returning to Brighton, as he found out my partner had seen him before the first time round some 2 plus decades prior!
I went for the Pan Fried Giant Wild Gambas with chilli & garlic and served with Brixham Crab Toast and Squid Ink Aioli.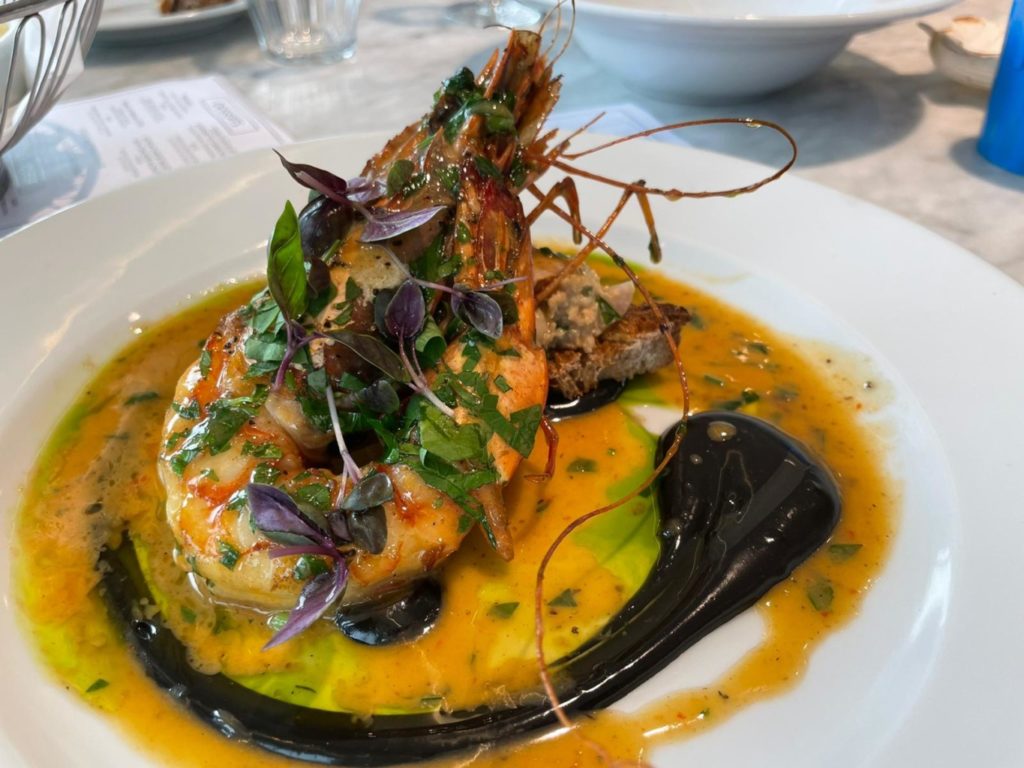 Marco was always checking in and also taught us the best way to eat a prawn for the most thorough appreciation of all its flavours. Above and beyond was definitely the motto behind the service at Riddle & Finns.
For dessert, we decided to share one between three, and our choice was the Dark Chocolate & Amaretto tart.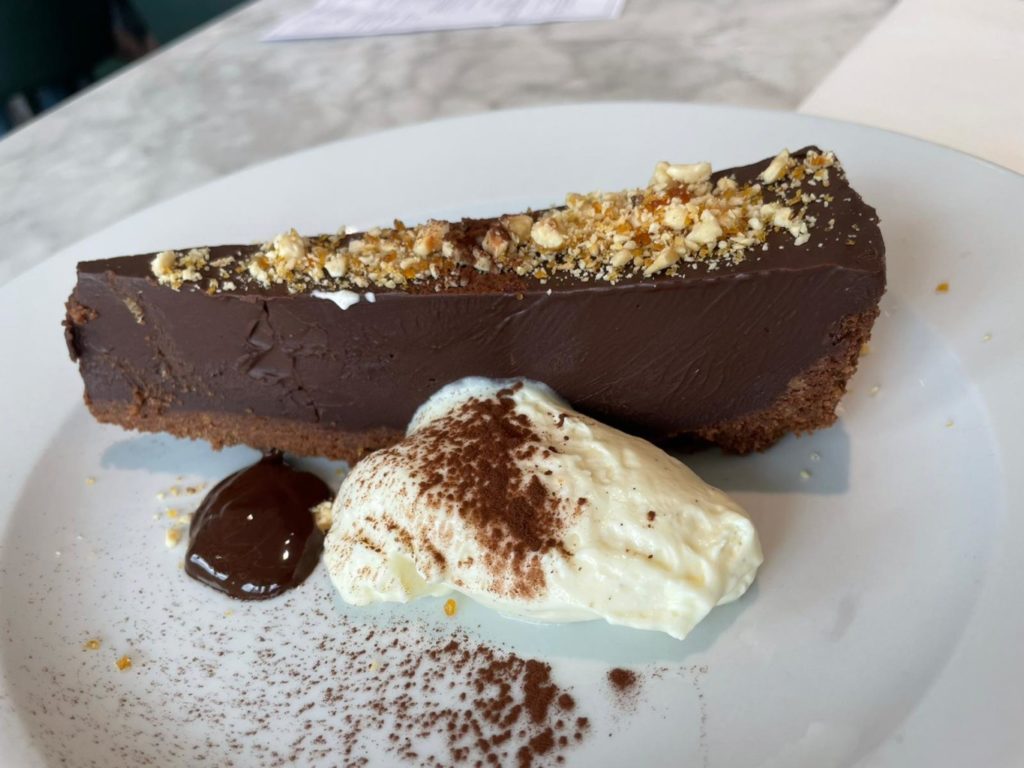 Originally intending our toddler to have a small bite, he devoured a much larger portion. Alex assured us there were only two shots of amaretto in a 14-slice cake so we were not too concerned. However, be it the busy day, the sea air or the nibble of cake, our toddler fell asleep later that afternoon for a much appreciated 60-minute nap in his Stokke stroller while we were able to experience the beautiful seafront and relaxing vibes of Brighton.
Riddle & Finns The Beach
65 Kings Road, Brighton, BN1 1NA
01273 821 218
www.riddleandfinns.co.uk