Catharina Björkman, lifestyle expert at Swedish wood burning stove brand, Contura, shares her top tips on creating a heart-warming Swedish-Style Christmas at home.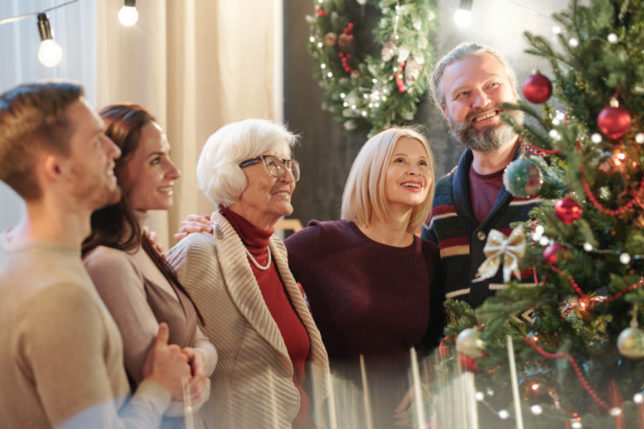 Christmas in Sweden is a truly magical time. It's the main family event of the year, when we reunite with our loved ones for a time of merriment, catching up and reminiscing about Christmases past.
Our homes play an integral role as the setting for the perfect Christmas and Swedes spend a long time preparing for the occasion: from decorating the tree, to home baking and, of course, consuming vast amounts of glögg and enjoying a traditional julbord.
Here are my seven top tips on creating the perfect Scandi Christmas in your own home.
1. Decorate the home
In Sweden, homes are decorated with wall hangings depicting winter scenes, candles and lights adorn every room, and fresh winter flowers (usually hyacinths) are arranged to welcome visitors.
To recreate this look at home, add a wooden horse to windows or bookshelves for a nod to Swedish Christmas interiors, string up fairy lights for a soft glow, and ensure the wood burning stove is lit for a thoroughly cosy setting.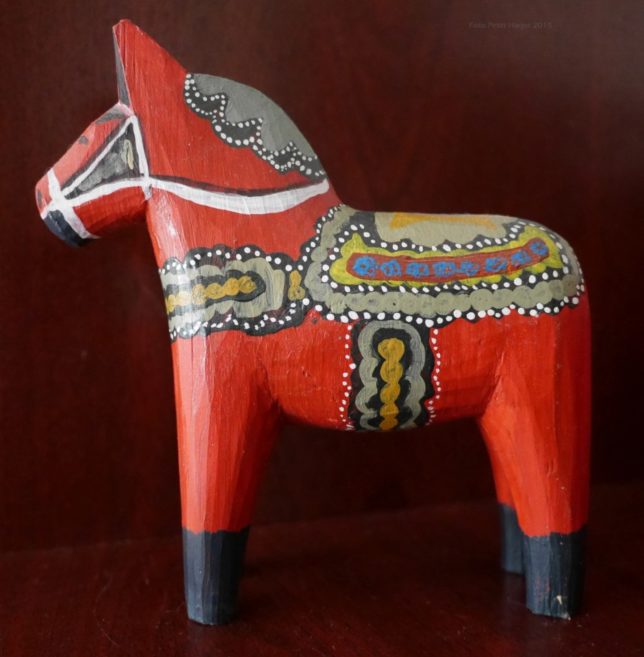 2. The perfect tree
The very symbol of Christmas, Swedes take finding the perfect tree very seriously. The ideal tree has dense, evenly spread branches and a straight trunk. Take inspiration from the Christmas tree in the main city squares, as these are always spectacular.
Swedes decorate their tree according to family tradition; with flags, tinsel and colourful baubles.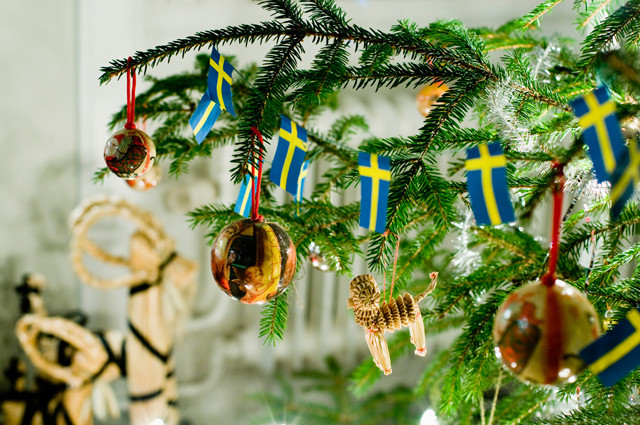 3. St. Lucia's Day
Akin to carol singing in the UK, one of the best loved festive rituals in Sweden, Lucia, takes place on 13 December every year. This 400-year old tradition involves thousands of young girls dressed as St. Lucia's maidens, wearing flowing white gowns, each holding a candle and donning hair wreaths. This is an event for children, with little ones dressed as gingerbread, elves and stjärngossar (star singers), singing carols and giving out traditional saffron buns.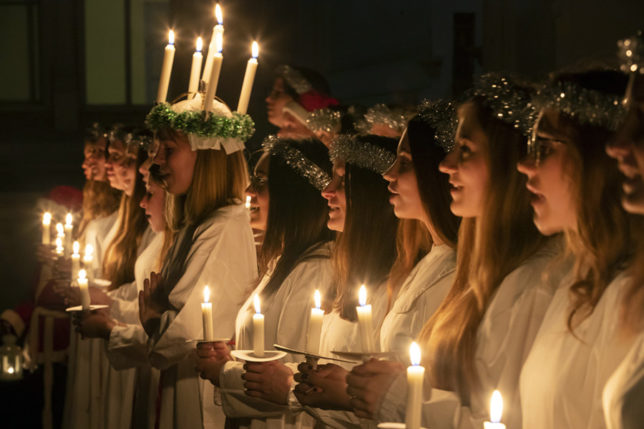 4. Swedish baking
Saffron and raisin buns (Lussekatter) are served throughout the Christmas season in Sweden. Lussekatter translates as 'Lucia cats', as they are often shaped to resemble a curled-up, sleeping cat.
Try your own easy Swedish bakes, such as cinnamon biscuits; shape your biscuits into Christmas trees or presents and decorate with white icing. Homemade biscuits are also perfect gifts, if you can hold off eating them!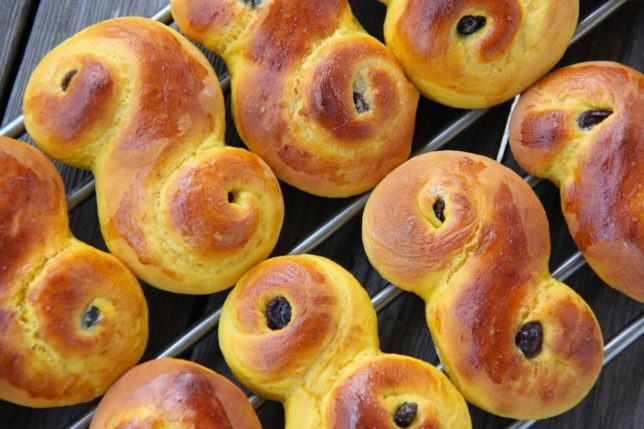 5. Julbord or smörgåsbord
The traditional Swedish Christmas buffet, julbord, is served from late November through to Christmas. Christmas Eve is the usual time in Sweden to enjoy a much loved julbord, and it's important to try a bit of everything. Why not try creating your own Swedish-inspired julbord for any Christmas guests? Be sure to include all the favourites: pickled herring, gravlax (salmon), paté, knäckebröd (crispbread), ham, meatballs, beetroot salad and lutfisk (dried fish).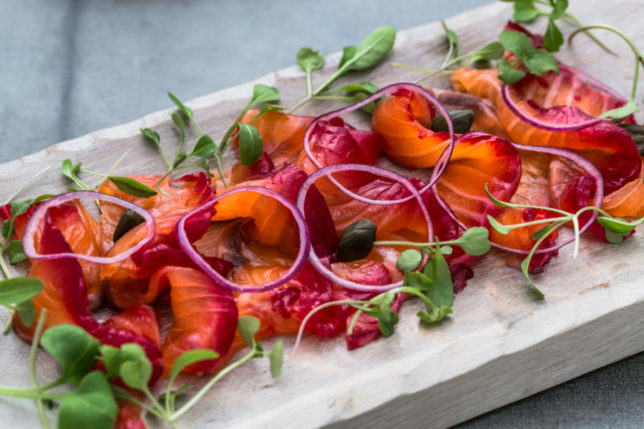 6. Christmas Eve
In Sweden, Christmas Eve is more important that Christmas Day. It is when Jultomten, Sweden's Father Christmas, known affectionately as "Tomten," visits houses in the afternoon to distribute presents to children.
The main exchange of presents also takes place on Christmas Eve, followed by a traditional julbord and an afternoon spent watching The Disney Christmas special – shown at 3pm every Christmas Eve since 1959.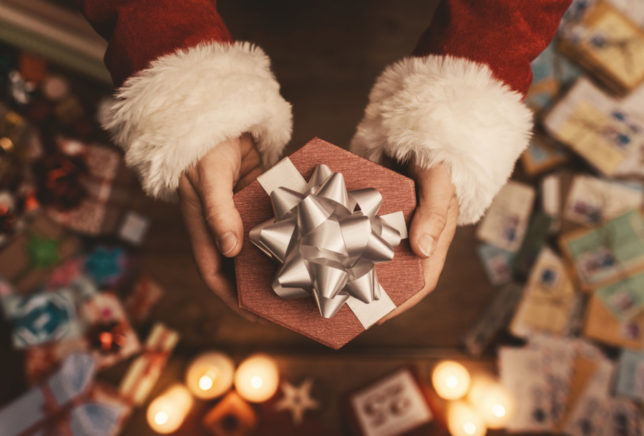 7. 20th day celebration
Swedes love Christmas so much they can't bear for the festivities to end, so they keep going until January 13th, a whole 20 days after Christmas! Aptly named the Twentieth Day, Tjugondag Knut is a far from gloomy occasion; it's simply another excuse to enjoy any Christmas leftovers and throw a party all over again.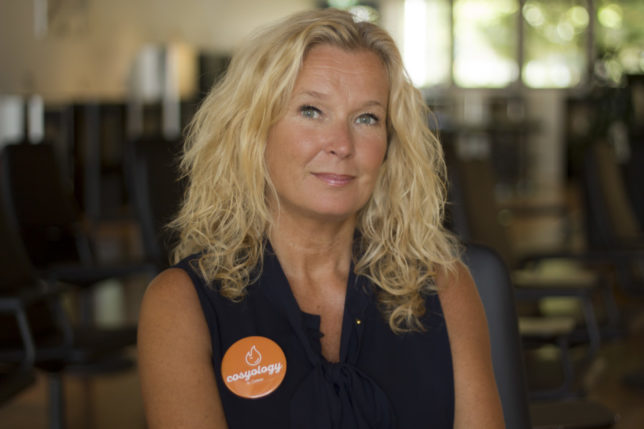 For more information on Contura, please visit www.contura.eu