This February sees the launch of Brunch Off The Boat at New Street Warehouse's Fish Market. Billed as London's ultimate seafood brunch, the menu consists of an oyster and Bloody Mary station, crumpet menu, decadent seafood platters, trout roe eggs 'n' soldiers, fish burgers and tasty prawn and crab rolls.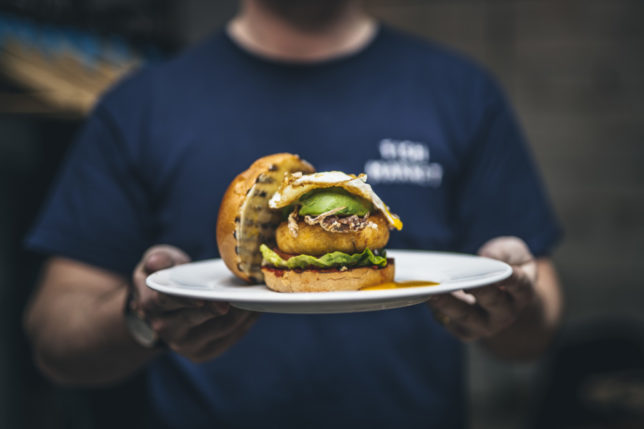 Available every Saturday, London's discerning brunch goers can also enjoy bottomless Prosecco or Moët and Chandon in the heart of the city.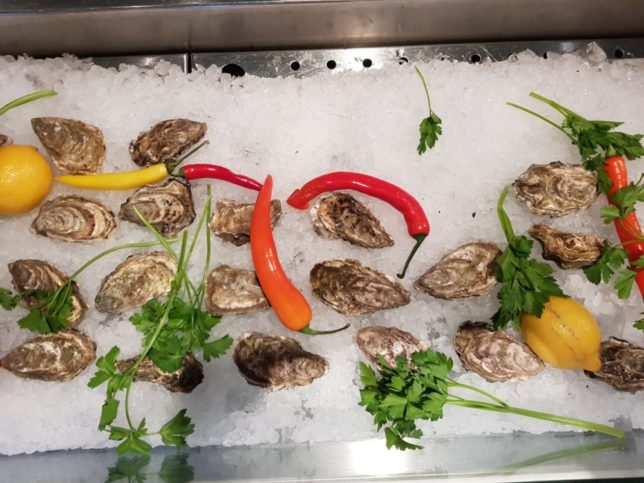 Just a short stroll from Liverpool Street tucked behind the iron railings of New Street Warehouse, begin your brunch at Fish Market's oyster and bloody mary station, where your friendly Oyster Shucker will shuck your oyster in front of your eyes before offering you an array of interesting toppings to dress the oysters.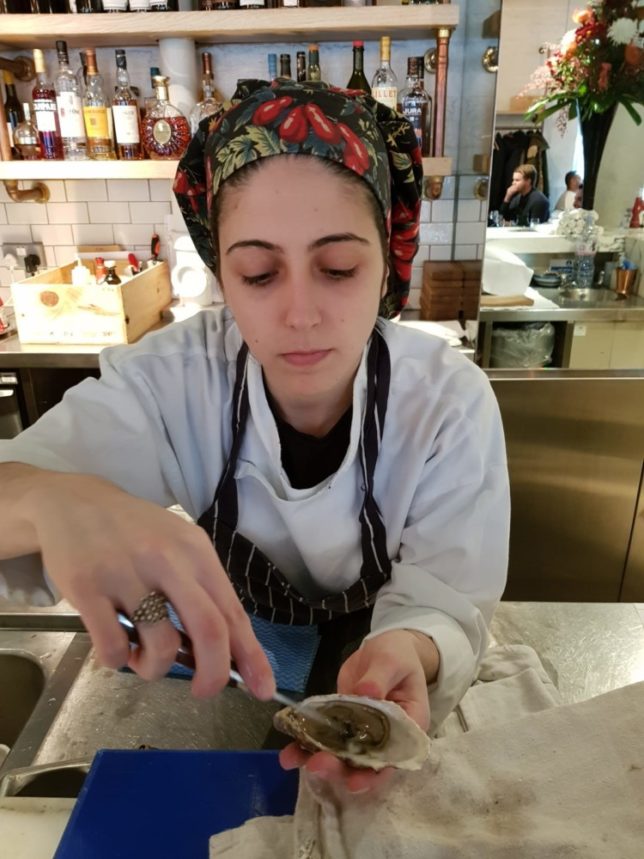 Although some would argue that the best way to enjoy the briny flavours of a good oyster is to eat it au naturel or perhaps with just a squeeze of lemon and the tiniest drop of Tabasco sauce, you may prefer to complement the mineral qualities of an oyster with a topping of mignonette or something more unusual. We liked the combination of Japanese sauce topped with bacon bits and sesame seeds.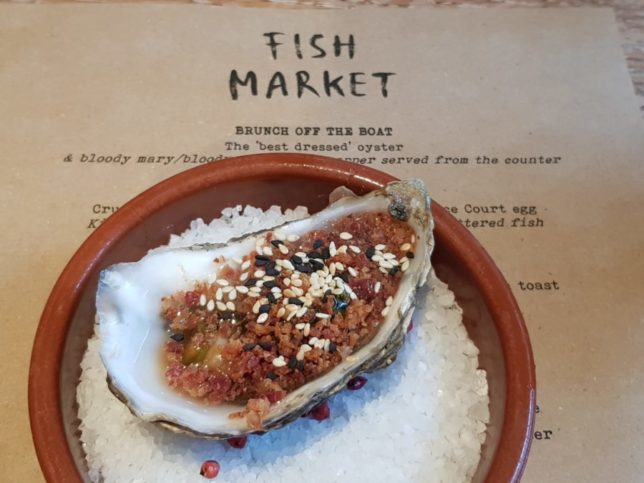 Whatever your taste, there's plenty of choices to experiment with at Fish Market's oyster station. To accompany your oyster, the brunch menu includes a glass of either Bloody Mary with vodka, Bloody Maria with tequila or Red Snapper with gin.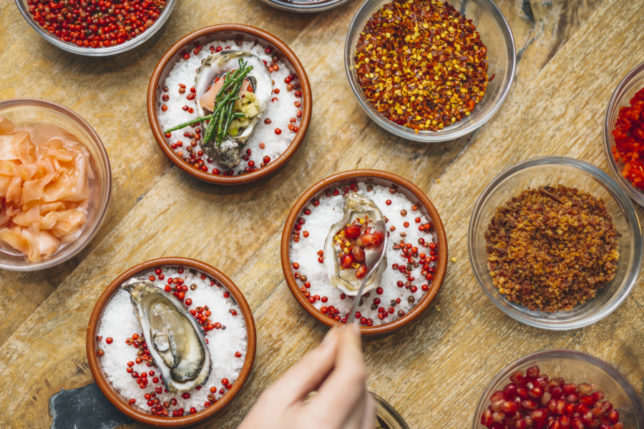 For starters, choose between tempting seafood treats including a childhood favourite with a sophisticated twist in the form of dippy egg with trout roe and sourdough soldiers.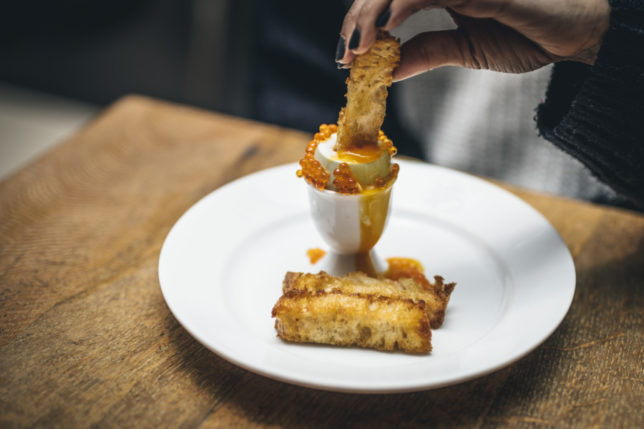 Other starters include crumpet royale, complete with hollandaise and poached Clarence Court eggs with a choice between toppings of prawn, smoked salmon or crab.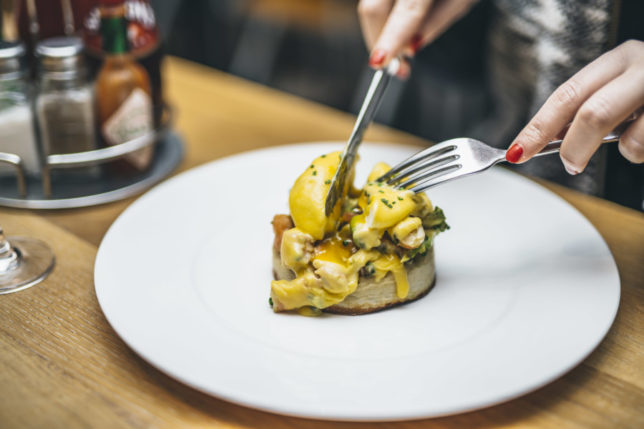 For those looking for a traditional British breakfast dish, we recommend the smoked Peterhead kippers with seaweed butter and sourdough toast. Deboned for ease, the smoky salty flavours of kippers bring back memories of country house breakfasts with an interesting contrast of textures between the fish and chargrilled sourdough toast.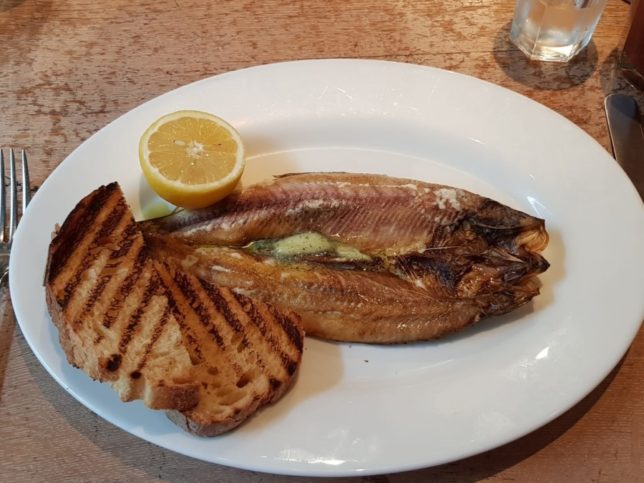 Another delicious starter to try is the Cornish white & brown crab meat presented with half an avocado. This dish was fresh and tasty with a generous helping of crab meat.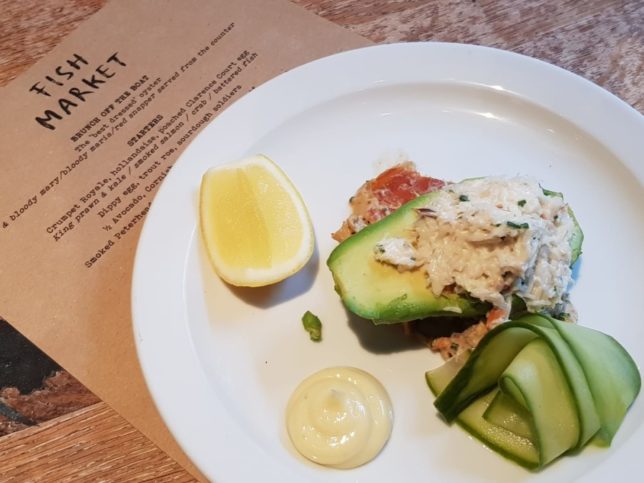 Toast the weekend with bottomless bubbles before feasting on mains including London's ultimate fish burger of smoked haddock fish cake, soft shell crab, avocado, fried egg with chips and anchovy mayo. Decadent and delicious, this burger is definitely in our top five best burgers in London.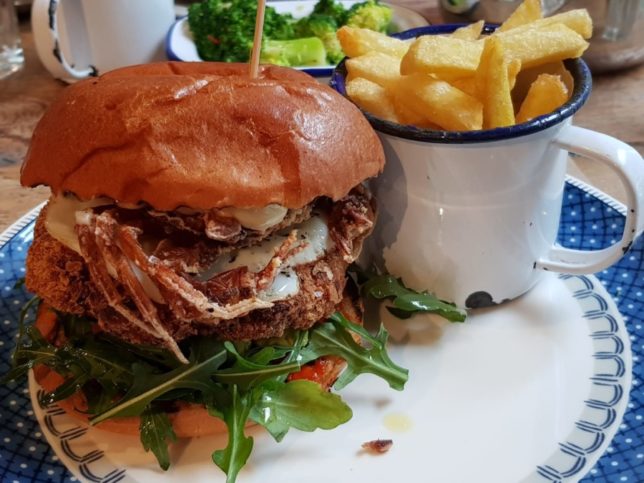 Shetland mussels marinière had plump mussels in a light cream sauce served in a generous kilo pot served with chips. Do as the Belgians do and order a serving of Fish Market's delicious homemade olive oil mayonaisse to go with your chips.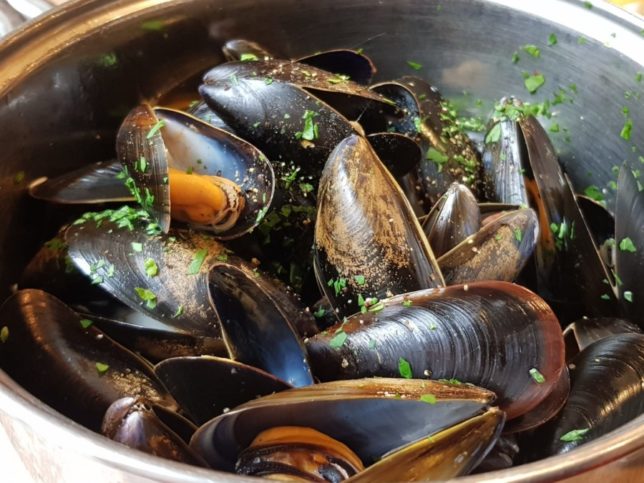 You will also find mains of prawn and soft shell crab rolls and a dazzling sharing seafood platter including dressed crab, Jersey rock oysters, prawns, mussels, cockles, tuna tartar and scallop ceviche.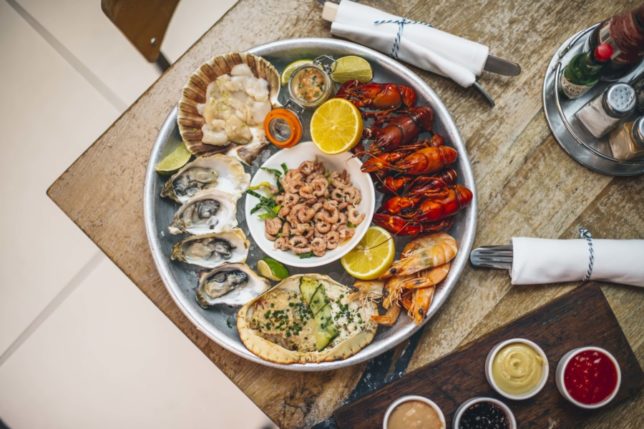 Finish with a selection of mouth-watering desserts including melting chocolate pudding with hazelnut biscuit and calvados ice cream.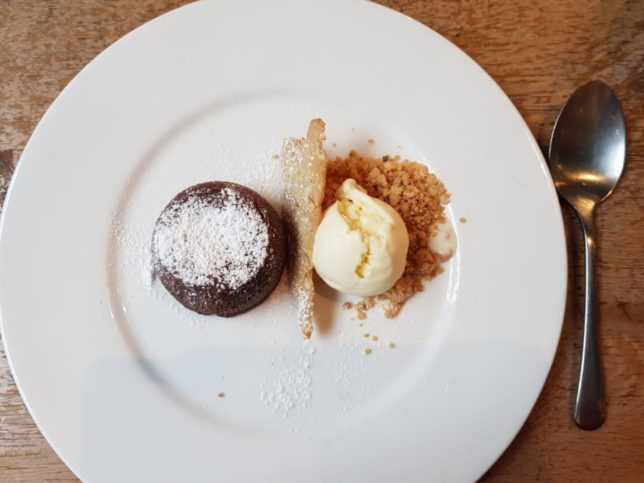 The molten centre was perfectly cooked with a rich chocolate flavour complemented by the boozy ice cream laced with Calvados. The pairing of chocolate and apple is unusual but a definite winner on the palate.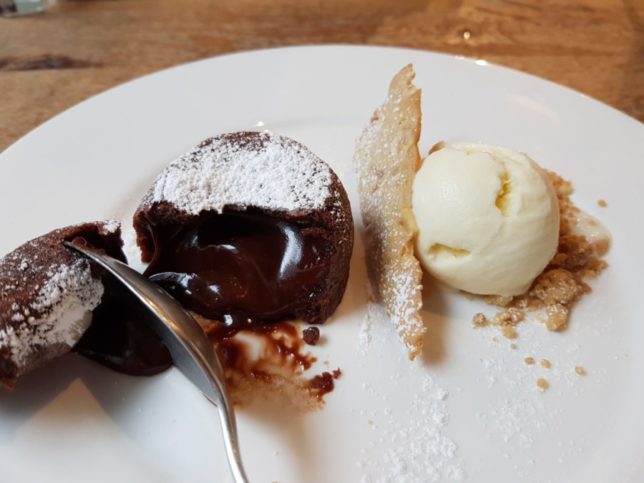 Don't fancy Chocolate Fondant? How about the Sticky toffee pudding for a sweet end to your meal. It had a dense spongy texture that hit the spot with flavours of caramel toffee from the rich glossy sauce accompanied by a simple vanilla ice cream which let the toffee flavours take centre stage.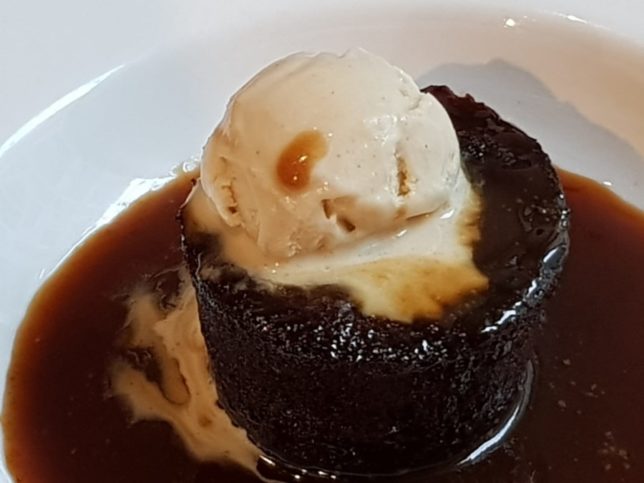 The restaurant has a buzzy vibe although some may find it a little too noisy when busy. Service was friendly and unobtrusive but had a slow start.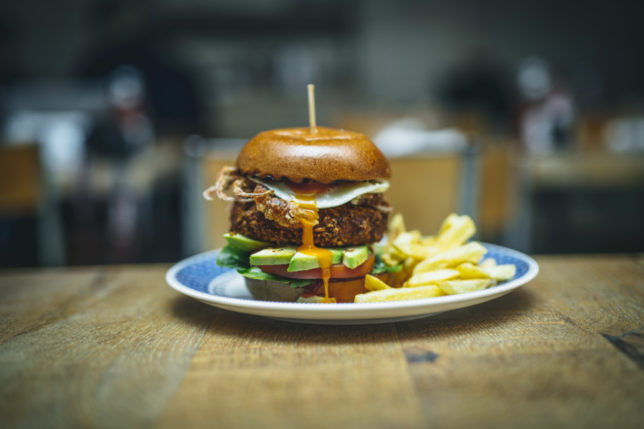 Bottomless bubbles are increasingly de rigueur these days at brunch in London with Moët & Chandon Brut Imperial for those with deeper pockets or a perfectly acceptable Prosecco Lampo from Borgoluce for those with lighter wallets. Two/three courses including bottomless bubbles is £35/40 and two/three courses including Moët and Chandon is £70/75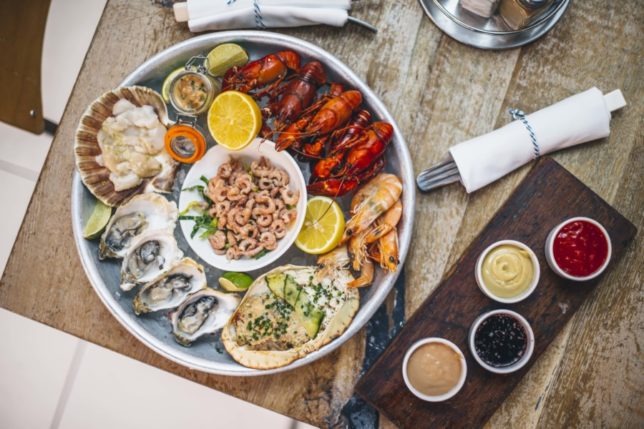 Brunch Off The Boat at Fish Market is the perfect opportunity for seafood lovers to indulge and relax on a Saturday and enjoy a unique seafood brunch in the bustling heart of Bishopsgate in the City of London. Well worth a visit!
Fish Market
16 New St, London, EC2M 4TR
0203 503 0790
www.fishmarket-restaurant.co.uk
@FishMarketNS