With the cold weather outside, it's time to fall in love with our homes once again! And what better way to enjoy the great indoors then throwing a dinner party for your friends or family? Now has never been a better time for a table makeover so that it's not only your roast that will impress. Sonia Pash, founder of Temza Interior Design and Build, shares her expert advice on using latest trends in styling and seasonal inspiration to dress your dinner table this season.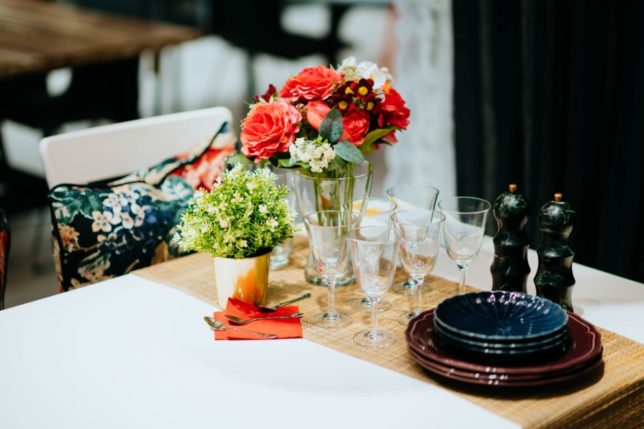 Colourful Crockery
Crockery is a great opportunity to inject personality into your home without breaking the bank. A little goes a long way and we find that there have never been so many beautiful products on the high street market before, at prices that are affordable to everyone. So there's really no excuses not to have some fun dressing your table.
The time for white dinner sets is quite simply over, and you can and should be brave when it comes to colour, either by being real savvy and picking up on some shades that are already present in your décor, or even by using tableware to bring new colours into an otherwise neutral interior.
Mix and Match
You need to consider the whole room when choosing the colour scheme, and each item that makes up your table. Mix and match is a big trend and combining colours and patterns are a great way to bring playfulness onto the table, however, it must be carefully balanced. We like to choose dinnerware that has elements that connect back to the interior scheme.
For example, a traditional dining room with a stunning silk bird and flower pattern wallpaper can only benefit from floral pattern tableware. To keep the balance and still adhere to the traditional scheme we would go for a mixture of more traditional white items, only with a couple of patterned and colourful pieces.
Hand-made Look
One of the key trends at the moment is the 'hand-made' look, with imperfect, slightly crooked pieces that look like they are fresh off the pottery wheel, with speckles and uneven, gradient glazing to make the surface more playful and interesting. It's easy to associate with this style as food is something that we all like to understand as home-made and authentic.
Go for Gold
Gold speckles and gold edging is another thing that we see a lot, and it's a youthful, interesting idea, however when it comes to trends it's always good to be thoughtful and stick with the ones that you are really in love with as opposed something that's just a novelty and you will feel stuck with it after a couple of years.
Impress for Less
If you need to impress for less, the best way is investing in a couple of key pieces. Textile napkins are one of those things that seem extremely luxurious while in fact, they don't cost much at all. Treating yourself to a nice display tray or cake stand is also goes a long way.
Growing your collection organically can be a great idea, which gives you time to consider your options so you only get pieces that really bring you and your family joy!
About the expert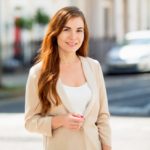 Sonia Pash is the MD and co-founder of Temza, an interior design studio based in Pimlico with an in-house construction team. Temza creates outstanding spaces, not only aesthetically beautiful, but functional as well. Projects include family homes, from compact and functional apartments to grand houses with cinema and spa facilities, investment projects with strict budgets and commercial spaces such as cafés, restaurants and offices.